Trails
Enjoy a Family Friendly Hike on the Lost Valley Trail in Arkansas
Short and sweet with a cave payoff, Lost Valley is a kid-friendly trail keeps the whole family happy.
By Vivian Wheeler
Oct 2019
Located in Boxley Valley off the Buffalo River, Lost Valley Trail is an easy day hike. Park at the Lost Valley campground and pick up the trailhead by the wooden bridge at the end of the parking lot. Follow this trail for 0.7 miles where you reach an intersection. Stay right on the trail and follow Clark Creek downhill. On your right you'll spy Jigsaw Blocks, square stones that look cut from the surrounding bluffs. There's also a natural bridge you should stop and explore.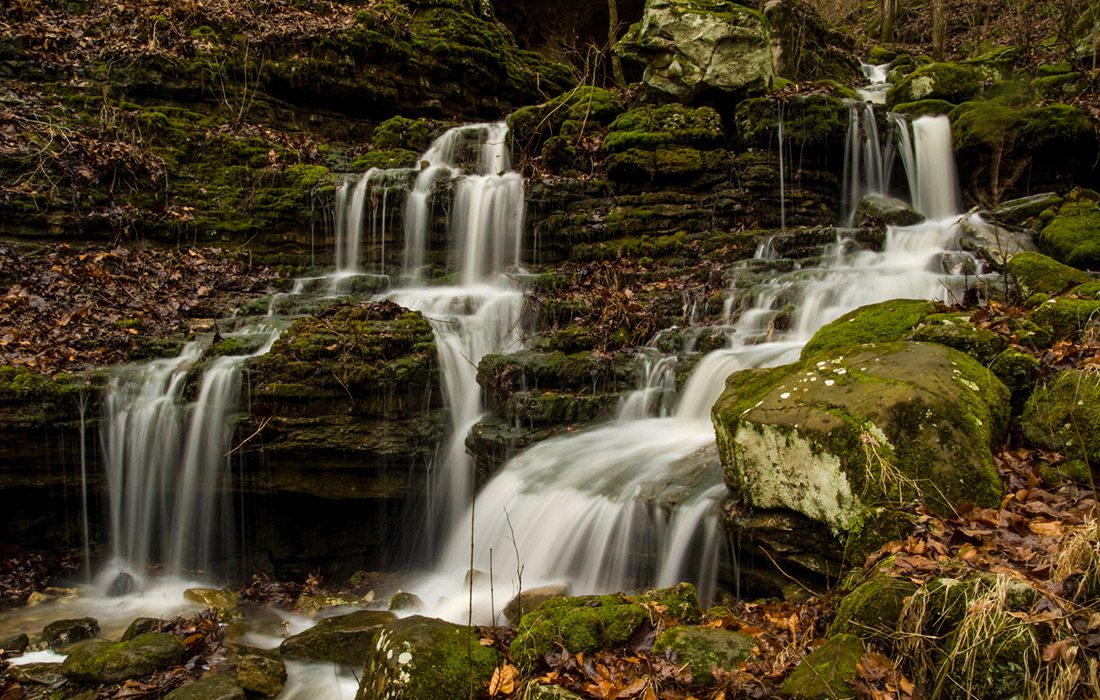 Continue on the trail and head right when the trail splits. Ahead you'll find Cob Cave, which is worth a visit. The trail then climbs upward as you make your way toward Eden Falls, a four-tiered, wet-weather waterfall. Continue a little farther to Eden Falls Cave, a soaring cave that looks like something out of prehistoric times. Be careful here, especially with kiddos, as the trail runs along a steep cliff. Head out of the cave and go right at the next two intersections to enjoy two small loops before making your way back to the main trail.
Lost Valley Trail Information
2 hours south from Springfield, MO
Difficulty: Easy | Length: 2.3 miles | Dog-Friendly: No
The Big Payoff: Eden Falls Cave | Photo-Op: A shot of you sillouetted in Eden Falls Cave.


Whether you're an avid hiker always or more of a neighborhood stroller, the Ozarks has a trail for you, no matter your skill level. Check out the best scenic trails in southwest Missouri and northwest Arkansas