Trails
Enjoy a Sunrise Hike Along the Glade Trail
Head to the Ruth and Paul Henning Conservation Area for a short trail that offers gorgeous sunrise views.
By Vivian Wheeler
Oct 2019
One could say we have the Beverly Hillbillies, Green Acres and Petticoat Junction to thank for the Ruth and Paul Henning Conservation Area. Most of the these 1,534 acres were donated by or bought from Paul Henning, who was the creator of the aforementioned TV shows. So say a little thank you to Mr. Henning as you enjoy the stunning views on the Streamside trail.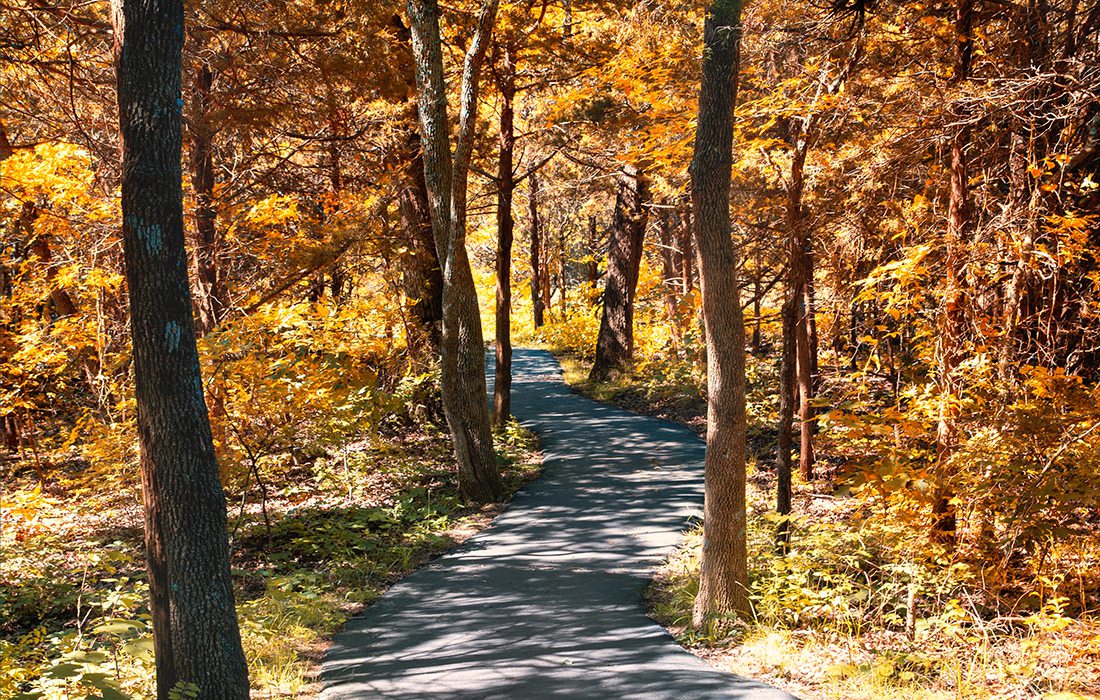 The views start before you leave the parking lot, as there is an overlook just off the street. The overlook faces east, and this trail is ideal for a sunrise hike. From the overlook, head down the stairs into the woods. At the fork, go left to join the red trail. The first part of this hike offers gorgeous views of the valley. There is another overlook deck about a quarter-mile into the hike that you can't miss. Shortly after this, the trail will start to head down into woods and will eventually meet up with a small stream. The trail runs parallel with the stream until you start to head back out of the valley. A short climb will take you back to the parking lot.
Glade Trail Information
53 minutes south from Springfield, MO
Difficulty: Easy | Length: 1.1 miles | Kid- and Dog-Friendly: Yes
The Big Payoff: Views from the overlooks | Photo-Op: The sun coming up over the valley in the morning.


Whether you're an avid hiker always or more of a neighborhood stroller, the Ozarks has a trail for you, no matter your skill level. Check out the best scenic trails in southwest Missouri and northwest Arkansas