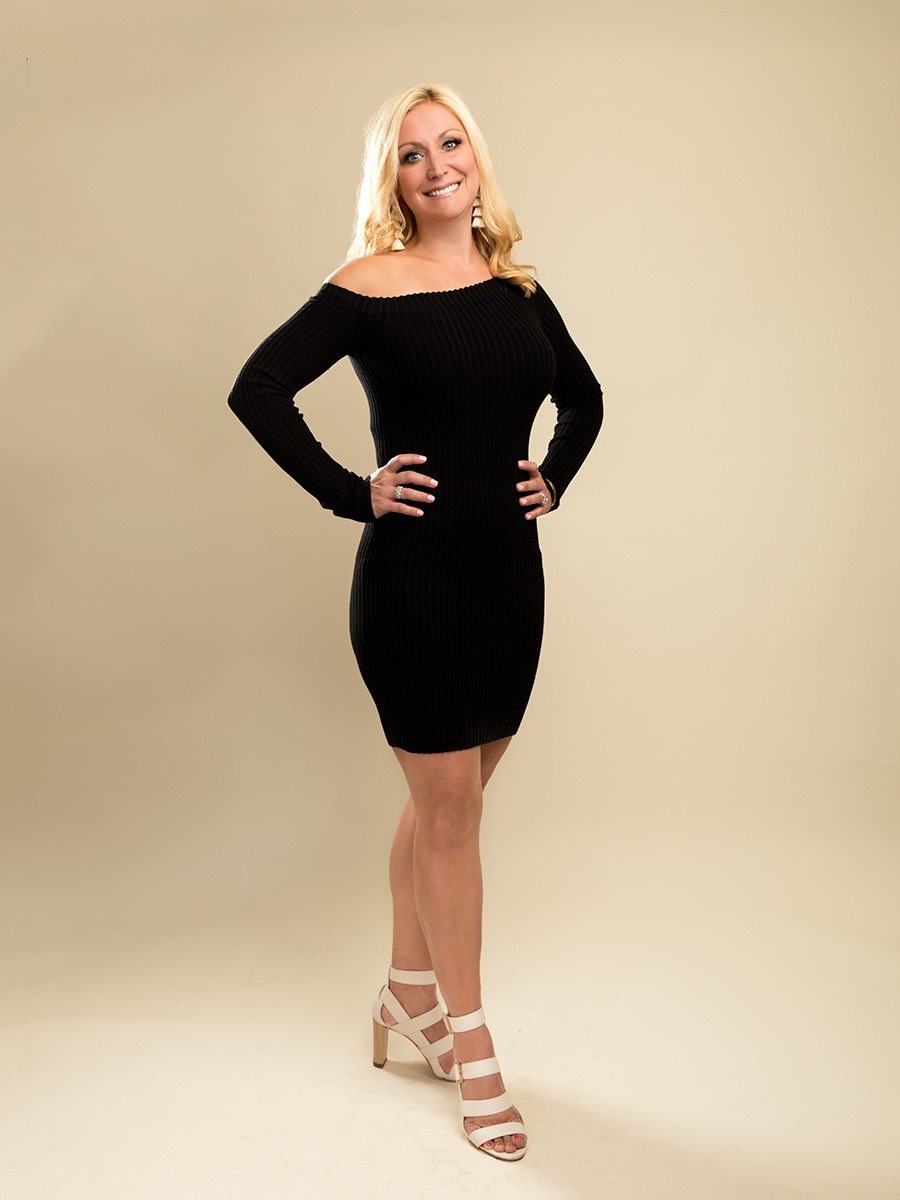 Clever
Pediatric Physical Therapist and Executive Director of Dynamic Strides Therapy
Charity: Dynamic Strides Therapy

---
The woman who receives the most votes during online voting and has the biggest crowd at the event will be able to donate a portion of the Indulge event ticket proceeds to her charity. The winner will be announced during Indulge.


What is your local 417-land charity of choice, and why is it important to you? 
My charity of choice is Dynamic Strides Therapy. After spending the last ten years as a pediatric physical therapist, helping children with special needs has been my passion. I and the founder of Dynamic Strides, Marge Cheesman, started dreaming about the concept a couple years ago. We wanted to build a pediatric outpatient facility that also included hippotherapy (equine therapy) and a sensory gym in the same facility. We completed this project with help from many others at the beginning of this year and are now seeing patients. I love what we do at DST and feel that every child with special needs receives every chance possible to function to their highest ability.


Do you volunteer, or are you involved in any philanthropic or community organizations? If so, what are they, and what do you do?
I volunteer as the Executive Director at Dynamic Strides therapy, which is a non-profit so I am involved in many fundraising activities to raise money for the programs we offer at DST. I also volunteer as a physical therapist as often as I can and participate in numerous other organizations, including Isabel's House, The Charlie and Mary Beth O'Reilly Family Foundation, YMCA's Camp Wakonda and Springfield Catholic Schools.


What do you think makes a woman beautiful?
I think beauty comes from within. I think beautiful women are strong, confident, moral and lead with their hearts.


What has been your proudest moment? Or, what are you most proud of?
My proudest moments have been marrying my very best friend, giving birth to my 3 beautiful children and the opportunity to work with amazing people to transition DST to a place that helps many children within our community.


What was one particularly defining moment in your life? A life-changing moment.
Becoming a mother was the biggest life-changing moment I have experienced yet. To give birth and hold this new and beautiful person for the first time was truly the best experience I've had. I had learned so much from being a mom and each day I continue to grow stronger and love more because of my 3 children.


When you were a child, who did you think was the most beautiful woman? Why?
How can I choose just one? As a child I had many beautiful women in my life. This list includes my mom, grandmothers, and several other people that I looked up to and they each helped mold me to be the woman I am today. I was very blessed to have many women role models with great beauty.


What advice would you give to a young girl about being beautiful?
To be beautiful means you have a kind heart, to treat others how you want to be treated, you live life to the fullest and really be present — take in the small and wonderful moments life offers — and do good for others.


What is your biggest source of inspiration?
My husband is my biggest source of inspiration. We have been friends for many years and he is the perfect person to challenge and support me all while loving me. He inspires me to be stronger, wiser, more balanced and to achieve anything I want in life. He has also had many experiences in life and is my person when I need him.


Where do you find beauty in 417-land?
I love to be on Table Rock Lake. I grew up on the lake and love the peace and beauty of being there, especially at sunrise or sunset. There is nothing more peaceful then waking with a cup of coffee and watching the stillness of the lake first thing in the morning.


What do you think is the biggest issue or challenge 417-land is facing right now, and how would you tackle it?
The impact that poverty has on children; including homelessness, hunger and lack of resources to give children their best chances in life.


Fill in the blank:
Friends would describe you as "The Fun One."


See the winners in the September issue!
Get to know our 10 Most Beautiful even better. Then, watch them walk the runway at 417 Magazine's Indulge on September 13 at Oasis Hotel and Convention Center.