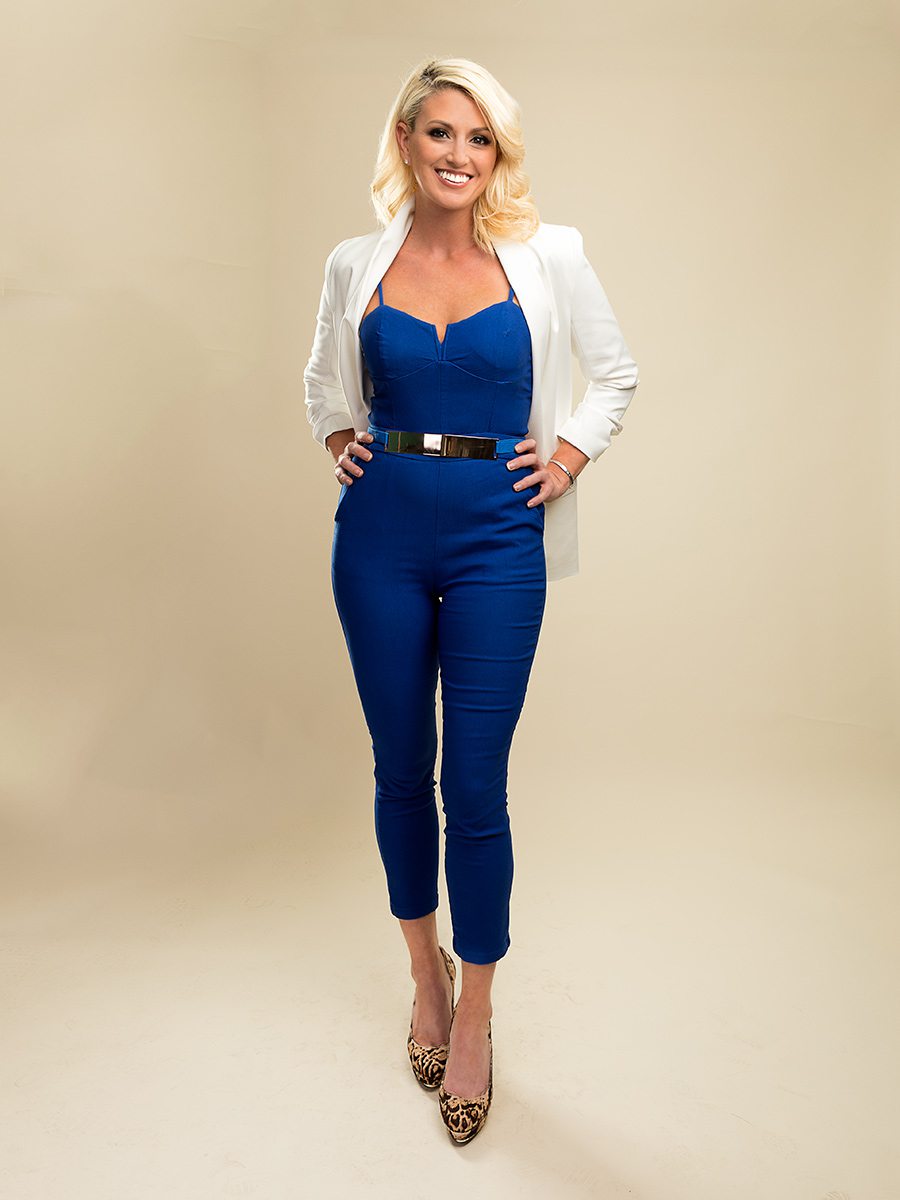 Springfield
Realtor, Jason + Elle Realtors; Keller Williams Realty
Charity: SingleMomzRock

---
The woman who receives the most votes during online voting and has the biggest crowd at the event will be able to donate a portion of the Indulge event ticket proceeds to her charity. The winner will be announced during Indulge.


What is your local 417-land charity of choice, and why is it important to you? 
My favorite charity is SingleMomzRock, which was founded by my gorgeous friend, Janelle Reed. It's important to me because as a single mother myself, I understand the struggles many single parents face. From finances to time and personal commitments, it's fantastic to be able to find friendship – and help when you need it – in a group that's bent on making the lives of single mothers in our community better. 


Do you volunteer, or are you involved in any philanthropic or community organizations? If so, what are they, and what do you do?
I volunteer with SingleMomzRock, particularly with events like the Valentine's Banquet, in which we acquire community donations from local vendors to provide single mothers in the area with an extraordinary night out that they may not otherwise be able to experience on their own. The children of the women in the group are also treated to a great dinner and great activities while their moms experience a night of indulgence. 
I also attend other much smaller events, like simply unpacking food donated by Convoy of Hope to the Victory Mission. In addition, we donated boxed cake mixes, frosting, napkins, plates and a small gift in birthday packages to Wish I May, another great local nonprofit, for the children of those who cannot afford to give their kids a birthday party.
Helping families, especially those where one parent has to play the role of both parents, is incredibly fulfilling.


What has been your proudest moment? Or, what are you most proud of?
I graduated from college in my 30's. Finally finishing my degree and graduating Summa Cum Laude was one of my proudest moments and, of course, raising my kids, Cooper and Addyson, to be awesome humans is my ongoing daily proudest moment.


What was one particularly defining moment in your life? A life-changing moment.
When I was in my early 20's I modeled bridal wear for a manufacturer based in Florida. The owner asked me to move to Fort Myers to work full-time for his company, but I was too scared to leave my 417-land home. Not long after, I regretted not making the leap — being afraid of failure, afraid of loneliness, just all-around being afraid — and since then, I've always tried my best to embrace opportunities and take risks life throws my way. 


When you were a child, who did you think was the most beautiful woman? Why?
Elizabeth Taylor, of course! And my amazing mama. I've always thought she was gorgeous, even though she still rocks a tight perm. She and my dad are the most giving and humble people I've ever met and that's such a beautiful quality.


What advice would you give to a young girl about being beautiful?
Kindness goes a long way. Being generous, genuine and honest make you beautiful, regardless of your physical features. Confidence in yourself and your decisions are also essential to being a beautiful woman.


What's something that might surprise us about you, or a story you love to tell?
My daughter often asks me to tell her the story about when I was in 7th grade and I overheard two boys in the hallway talking about me. They were remarking to each other about how ugly I was. Tears stinging my eyes, I took my seat in class as the bell rang. I felt every bit as ugly as they said I was. Over time, I became more confident, but it took years. This year, I was nominated for 417's 10 Most Beautiful Women … you never know how long it'll take you to come into your own, but you will. And when you do, own it, baby!


What is your biggest source of inspiration?
I've been a writer all my life and simply finding my way to somewhere quiet, free of distraction is always both cathartic and inspiring. I love being surrounded by people but I find an overwhelming need to be away from people to find my own inspiration. 


What do you think is the biggest issue or challenge 417-land is facing right now, and how would you tackle it?
The biggest challenge facing 417-land right now is poverty – particularly among single parents – dealing with the Cliff Effect. The Cliff Effect happens when an individual is on assistance, and is offered a raise through their employer but that raise puts the individual over the income guidelines for the assistance. For example, a $.25/hour raise is not going to make up for $600/month in child care assistance or food stamps lost, which puts the individual right back into the poverty cycle.
SingleMomzRock has been working with Representative Crystal Quade on policy changes over the past two years, and the Cliff Effect bill currently has passed through the Senate Committee. Last year, several members of SMR testified in front of the House of Representatives on behalf of the bill. 
Though I'm a minute part of the process, being part of an organization working to create positive change for those who need it most is exceedingly rewarding.


Fill in the blank: Friends would describe you as "The ______ One."
"The one who's always dancing."


See the winners in the September issue!
Get to know our 10 Most Beautiful even better. Then, watch them walk the runway at 417 Magazine's Indulge on September 13 at Oasis Hotel and Convention Center.