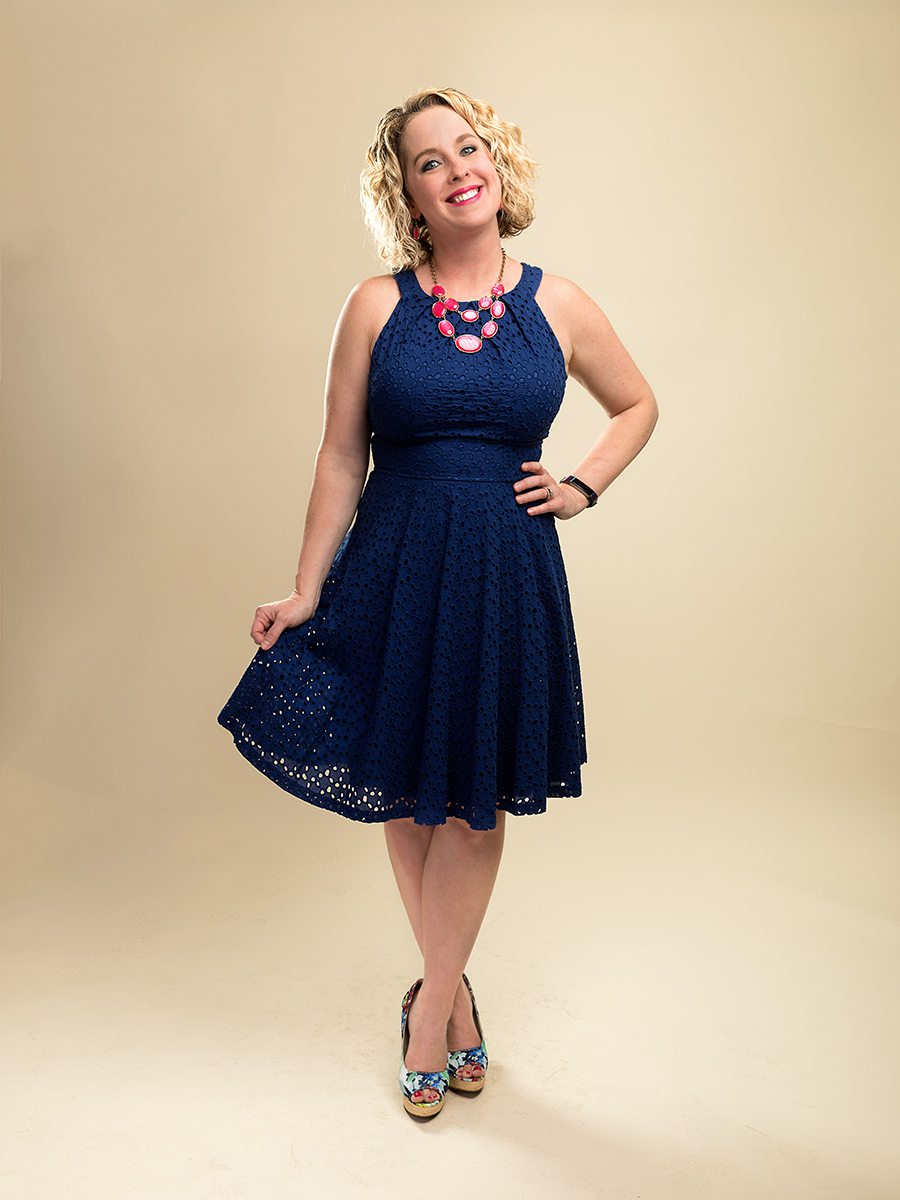 Nixa
Executive Director of the Darr Family Foundation
Charity: Ozarks Teen Challenge

---
The woman who receives the most votes during online voting and has the biggest crowd at the event will be able to donate a portion of the Indulge event ticket proceeds to her charity. The winner will be announced during Indulge.


What is your local 417-land charity of choice, and why is it important to you? 
I am a Board Member for Ozarks Teen Challenge in Branson West, and they are my charity of choice. They provide faith-based residential treatment for young men struggling with a variety of addiction disorders. Most of the students are teenagers, who have been cast aside by society as troublemakers, druggies, and alcoholics and as you can imagine, most of them are not too happy to be in treatment initially. I've personally seen the life-changing impact Ozarks Teen Challenge has on these young men as they are truly given a second chance at life. Following graduation from the program, many of them go on to college, full-time employment, join the military and become successful husbands and fathers, free of addiction. Their first-hand testimonies are incredibly inspirational.


Do you volunteer, or are you involved in any philanthropic or community organizations? If so, what are they, and what do you do?
I am a board member and volunteer for Ozarks Teen Challenge, Ozarks Wellness Network, Kyle Bruton Foundation, Southwest Missouri Grant Writer's, Nixa Early Childhood PTA and I serve as a Community Advisory Council member for Missouri Foundation for Health. 


What was one particularly defining moment in your life? A life-changing moment.
I've had a few life-changing moments that changed the direction of my life completely. My dad passed away in 2004 after a long battle with liver disease. I was 23 and going taking care of an ill parent and then the following estate settlement built strength and resiliency I didn't know I possessed, along with a determination to live my best life and make a difference in my community. Working at Children's Miracle Network for nine years taught me life is short and that I don't know how long I will honestly have with my children. I pray every night I get to keep them forever, because I've met way too many families that had to say goodbye too soon. I was a career driven woman before those two experiences and because of them, I decided to never compromise the happiness of my family for a job. I've turned down promotions and higher paying opportunities to ensure that I can be available when my family needs me.


When you were a child, who did you think was the most beautiful woman? Why?
When I was a child, I thought my sister was the most beautiful woman. She's always been physically beautiful but she's also always been very driven and intelligent. She excels at things (like math) that I've never been good at and through college, I watched her work hard to break down stereotypes in engineering school that wasn't always friendly to women. She's just kind of a badass. 


What advice would you give to a young girl about being beautiful?
Be unapologetically you. If you are constantly trying to conform to what society thinks you should look or act like, you will be an exhausted unhappy person. Most of my life I've been told I'm too loud, too opinionated, not smart enough, too fat, too young and not dedicated enough to climbing a career ladder because I'm too busy being a mom. Just yesterday, someone told me I was quirky. I took it as a compliment. It used to break me down and make me feel bad about myself. After above mentioned life-changing experiences, I was done will feeling bad about myself. I decided to own it and be unapologetically me. 


What is your biggest source of inspiration?
My friends and colleagues who are working day in and day out to improve lives in our community. They are the front-line of change and betterment of lives. Strong women like Amy Blansit, Dana Carroll, Shan Tatum, Francine Pratt and Crystal Quade are just a few. I am truly in awe of the work they are doing. 


What do you think is the biggest issue or challenge 417-land is facing right now, and how would you tackle it?
This is a tough question as while there are definitely issues in 417-land, I don't believe there is just one and there is also so much good work going on. Working for the Darr Family Foundation, I consider myself a connector of people, a facilitator of discussion and a promoter of collaboration. In 2018, we chose to focus our funding efforts on kindergarten readiness, access to quality preschool, and literacy programs in the Springfield community.  This has been a red-flag issue in the Community Focus Report for years and really tugged at the heart strings of the family. We looked at the local data, researched best-practices regarding what is working in other communities, gathered funding partners with Community Foundation of the Ozarks and the Musgrave Foundation and released a "Request for Proposals" asking our local early childhood experts to tell us how they think these issues would best be addressed.  Through that grant-making process, we awarded $1,010,000 to Community Partnership of the Ozarks and the Every Child Promise initiative. While I'm not front-line staff for that effort, I am excited to be a part of it on any level and cannot wait to see the great work they accomplish!


See the winners in the September issue!
Get to know our 10 Most Beautiful even better. Then, watch them walk the runway at 417 Magazine's Indulge on September 13 at Oasis Hotel and Convention Center.