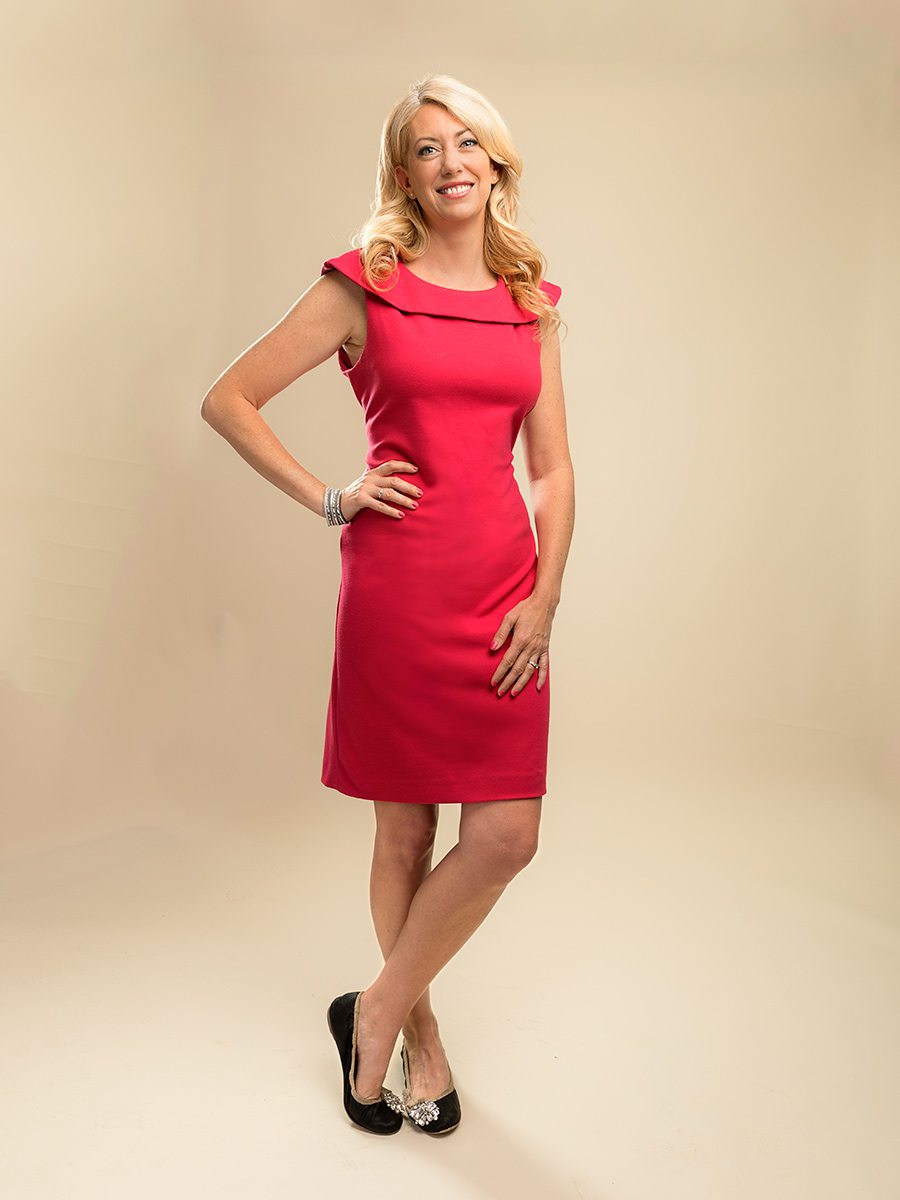 Springfield
Education Director, Discovery Center of Springfield
Charity: The Discovery Center of Springfield

---
The woman who receives the most votes during online voting and has the biggest crowd at the event will be able to donate a portion of the Indulge event ticket proceeds to her charity. The winner will be announced during Indulge.


What is your local 417-land charity of choice, and why is it important to you?
The Discovery Center of Springfield.  As the Education Director, I get a front row seat witnessing the impact our programs have on kids. One of my passions is teaching kids what they are ready to learn. A large majority of the children who attend our outreach, distance learning, or field trip programs qualify for free/reduced lunch. We also attract kids who learn really fast and are hungry for more than what they might get in a traditional school setting. I want to give these kids every tool possible for a hand up in life. For example, when our son, Jake, was diagnosed with cancer, I was surprised to learn the treatments given haven't changed much since the '70s. Instead of teaching kids what to think about science, we need to teach them how to think and problem solve so our kids don't have to take their babies to an operating table. The Discovery Center inspires that innovation mindset where kids can play and not be afraid to take those academic risks that will lead to the next scientific breakthroughs. 


Do you volunteer, or are you involved in any philanthropic or community organizations? If so, what are they, and what do you do?
Our family is very involved in raising awareness for St. Jude Children's Research Hospital, the Springfield Little League where my husband serves as President and Springfield Little Theatre where Luke and Ellie basically live. Our 5 year old speaks at many St. Jude events throughout the year and is even speaking at the national Pediatric Hospital Medicine Conference in Atlanta this July. Being Jake's mom and organizing his public appearances is becoming a full-time volunteer position (ha!). I have also spent a lot of time working with parents, school districts and the National Association for Gifted Children advocating for students who need educational interventions. 


What has been your proudest moment? Or, what are you most proud of?
I am at the phase of parenting where it is really fun to see our kids become better versions of ourselves. To see Ellie compete in speech and debate, shine on the Landers stage with Luke or get the leads in her school plays at Glendale and to see Ross winning track meets for Hickory Hills – those are all things I participated in at their ages but not to the level they are achieving. I'm proud of my little Hulk-strong cancer survivor, for our family and friends who are like family for walking through that with us and my husband for staying married to me for 19 years with all the challenges we've overcome. 


When you were a child, who did you think was the most beautiful woman? Why?
If you know my mom, Karen Ross, you know she is the epitome of a classy lady. It is true what they say, "she gets it from her momma." My husband jokes that he knew I would age well because of Mom's beauty when we were dating. Seriously, beyond that I have a tribe of Hume Aunts, teachers, and my Grandma Ginny Ross who all share the credit for why my sister and I turned out so well. 


What advice would you give to a young girl about being beautiful?
How you treat others, how you treat yourself, your happiness and your ability to be confident in the decisions you make are what show up on your face. No amount of makeup can cover up what's going on in your heart. Being a healthy person who makes healthy choices about healthy relationships matters more than how you dress or style your hair. I do believe in putting forth a little effort when going out in public because we never know when we might meet someone who will be part of our mission in life, but the most important thing is to be more focused on others than we are on ourselves. 


What's something that might surprise us about you, or a story you love to tell?
I love rap music. My friends who saw me on my 40th birthday can verify my complete inability to resist a good beat drop. 


Where do you find beauty in 417-land?
The people and the lake! For some kids growing up in the Ozarks, the world is not a beautiful place. In fact, they have every reason to believe that is isn't because we are home to some of the highest rates of poverty, sexual abuse, physical abuse, and neglect in the State of Missouri. When children walk into the Discovery Center they get to discover that our world really is much more wonderful than they could have ever imagined. Creating those experiences where their faces and minds light up during those moments of discovery are integral to our mission.


What do you think is the biggest issue or challenge 417-land is facing right now, and how would you tackle it?
I was shocked to read an article by CBS News ranking Springfield No. 13 on the list of most violent crimes tracked by the FBI. Washington, D.C. was ranked 18 and Chicago 24. What the heck, 417-land? I will look anyone in the eye and tell them the way to fix it is with quality educational experiences. I think Springfield is a little nonprofit heavy. We are all on the same mission yet competing for resources. We need to band together to collectively impact more kids.


See the winners in the September issue!
Get to know our 10 Most Beautiful even better. Then, watch them walk the runway at 417 Magazine's Indulge on September 13 at Oasis Hotel and Convention Center.