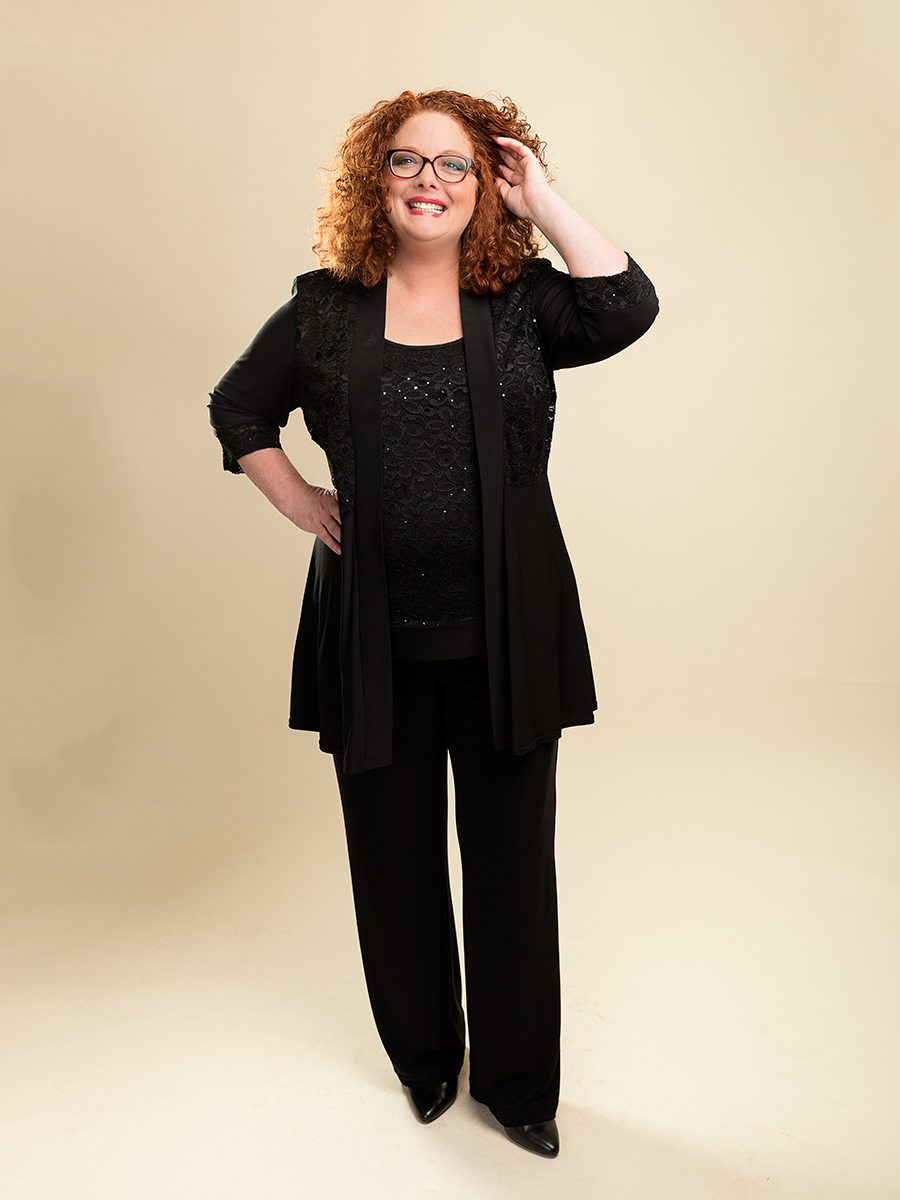 Springfield
Associate Director, Gillioz Center for Arts and Entertainment
Charity: Gillioz Center for Arts and Entertainment

---
The woman who receives the most votes during online voting and has the biggest crowd at the event will be able to donate a portion of the Indulge event ticket proceeds to her charity. The winner will be announced during Indulge.


Do you volunteer, or are you involved in any philanthropic or community organizations? If so, what are they, and what do you do? 
Wells of Joy is a non-profit ministry that has taken me to several other countries to encourage and equip missionaries and ministers who serve internationally. I also love Aids Project of the Ozarks. 


What do you think makes a woman beautiful? 
I believe that inner beauty and a clear understanding of who we are is extremely important to the attractiveness of a woman or a man.


What has been your proudest moment? Or, what are you most proud of? 
I am thankful I had the privilege to perform with my grandfather, Bill Mabe, and family for 18 years at Branson's first show in the heyday of live performers there. It was an amazing experience to see items placed in the Smithsonian Institution in Washington, D.C. and recognized for our contribution to American culture and history. I loved my grandpa Bill!


What was one particularly defining moment in your life? A life-changing moment.
Holding a child as I worked at a shelter after Hurricane Katrina. The little boy was so far from home. He and his mother had been evacuated, but his father had remained behind during the storm. He didn't know if his father was alive, nor where he was. He seemed so sad and held on to me so tightly for over an hour as his mother dealt with the Red Cross. It was a powerful time, and I went home incredibly grateful for everything I've been blessed with.


When you were a child, who did you think was the most beautiful woman? Why?
My mother, Debbie Bilyeu. She laughs and loves like no other!


What advice would you give to a young girl about being beautiful?
Be confident in who you are. Respect yourself. If you don't, who will? Modesty is not to be overrated. 


What's something that might surprise us about you, or a story you love to tell?
I'm actually quite shy, and absolutely LOVE to read. 


What is your biggest source of inspiration?
My faith has been central to carrying me through all life's challenges.


Where do you find beauty in 417-land?
I love the Ozarks! When I return to the region after traveling, I feel a strong connection to the land. My family has been here for nine generations, and I think it is absolutely beautiful.


What do you think is the biggest issue or challenge 417-land is facing right now, and how would you tackle it? 
I believe this region faces the same challenges the rest of the world does. We need more kindness in the world. Criticism is easy. I want to make changes where I can, and that is through respect and kindness to everyone.


Fill in the blank: Friends would describe you as "The Happy One."


See the winners in the September issue!
Get to know our 10 Most Beautiful even better. Then, watch them walk the runway at 417 Magazine's Indulge on September 13 at Oasis Hotel and Convention Center.