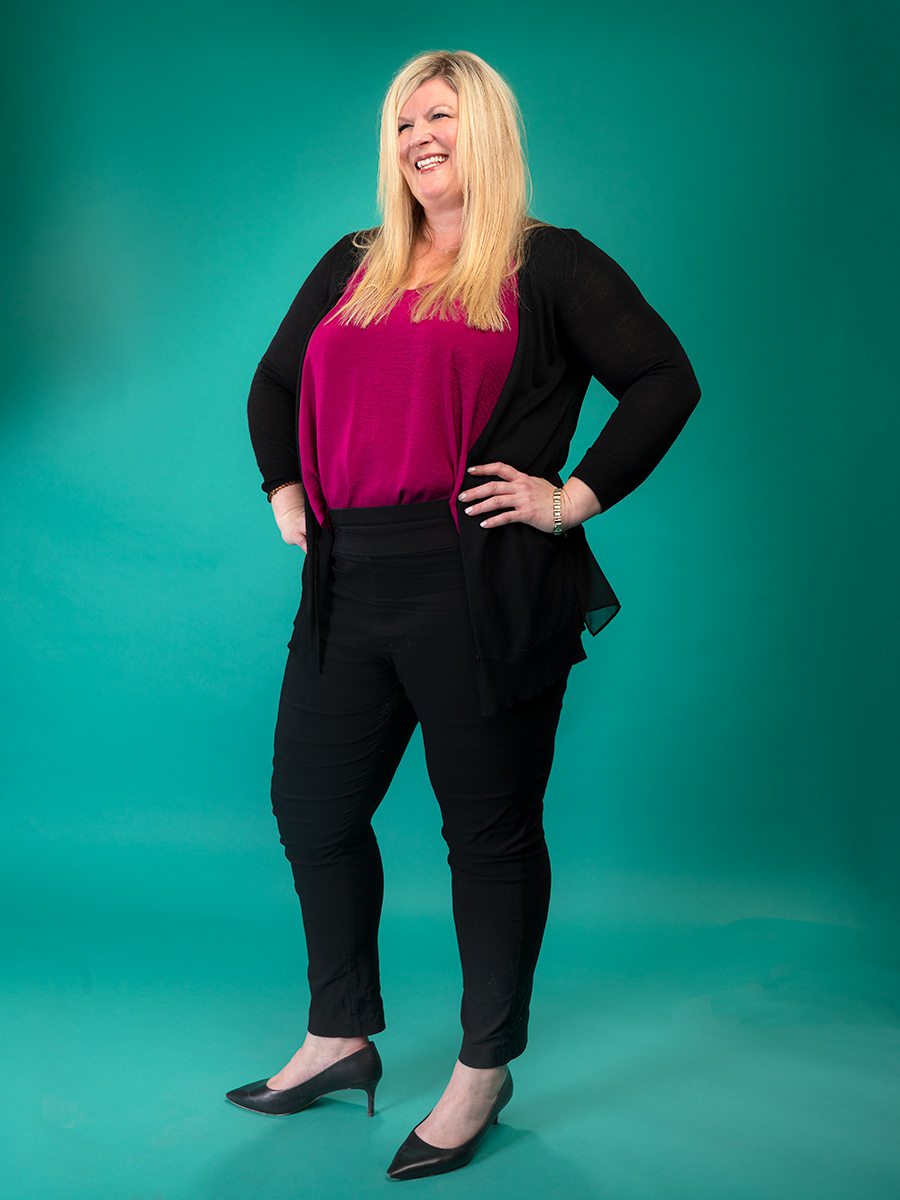 The woman who receives the most online votes and brings the biggest crowd to Indulge will donate a portion of the event proceeds to her local charity of choice. The winner will be announced at Indulge on October 3.

---
What is your local 417-land charity of choice, and why is it important to you? 
Junior League of Springfield, MO. I am passionate about the Junior League because it trains women how to volunteer and promotes professionalism and awareness of the needs of the community by partnering with all local nonprofits, which ultimately gives me the opportunity to have a greater reach in the community as a whole. 


Do you volunteer, or are you involved in any philanthropic or community organizations? If so, what are they, and what do you do?
I love all opportunities to volunteer! If someone needs something, I try to help out as much as I can. The list below reflects my full-time volunteer opportunities, but I also love to serve at Pregnancy Care Center and Convoy of Hope events when possible:
Victory Mission:  Serve meals, visit and clean up for their evening dinners.

Junior League of Springfield: Board member and president-elect. I am blessed with being able to serve so many other nonprofits with our Junior League projects. 

James River Church: Volunteer wherever they need help but my favorite is to serve at the doors so I can see all those smiling faces!

Zeta Tau Alpha at Drury University: serve as the Judicial Advisor

I Pour Life: board member, member of finance committee and domestic committee. I love hosting family dinner nights for the I Pour Life youth.

Isabel's House: I will be on the board effective June 1, 2019. Through Junior League, I get to volunteer at many Isabel's House events.


What do you think makes a woman beautiful?
A kind heart.


What has been your proudest moment? Or, what are you most proud of?
Law school graduation because my dad had the biggest smile in heaven that day! 


What was one particularly defining or life-changing moment in your life?
The loss of the kindest man I have ever known, my hero, my biggest fan… my dad.


When you were a child, who did you think was the most beautiful woman? Why?
My grandma Bond. She had a smile that never stopped, a heart as big as they come and she showed God's love to everyone she met. Her house was the most welcoming, comfortable house I have ever entered. She also had shoes, hats, gloves and jewelry to match every outfit, which made for the best place to play dress-up as a kid.  


What advice would you give to a young girl about being beautiful?
You are fearfully and wonderfully made in the image of God who sees you as a perfect masterpiece. Be kind to everyone no matter what; you never know what challenges the other person is facing at that very moment. 


What's something that might surprise us about you, or a story you love to tell?
I was a clogger at Silver Dollar City when I was a kid. Also, I have never had a Facebook account.


What is your biggest source of inspiration?
The grace of God, not earned nor deserved, yet freely given.


Where do you find beauty in 417-land?
I love Branson… all of it! It feels like vacation every time I go.


What do you think is the biggest issue or challenge 417-land is facing right now, and how would you tackle it? 
Poverty continues to be an issue for our community. Our nonprofits, local businesses and government agencies continue to collaborate on this issue, but sustainable funding is always a challenge. Our community already offers shelters, meals and other resources. However, my passion is a partnership with our faith-based community to provide a different kind of support to our fellow community members. I do not believe you can solve poverty or homelessness by merely giving them a handout. Our local churches have the ability to provide additional resources, give purpose and restore hope to our homeless community members. Together we can invest in their lives and truly serve them. If every church in Greene County committed to invest in, love and support just one person, we would be able to touch the lives of hundreds.


Fill in the blank: Friends would describe you as "The _____ One." 
In asking my closest friends, they settled on "selfless."

See the winners in the September issue!
Get to know our 10 Most Beautiful even better. Then, watch them walk the runway at 417 Magazine's Indulge on October 3 at Oasis Hotel and Convention Center.