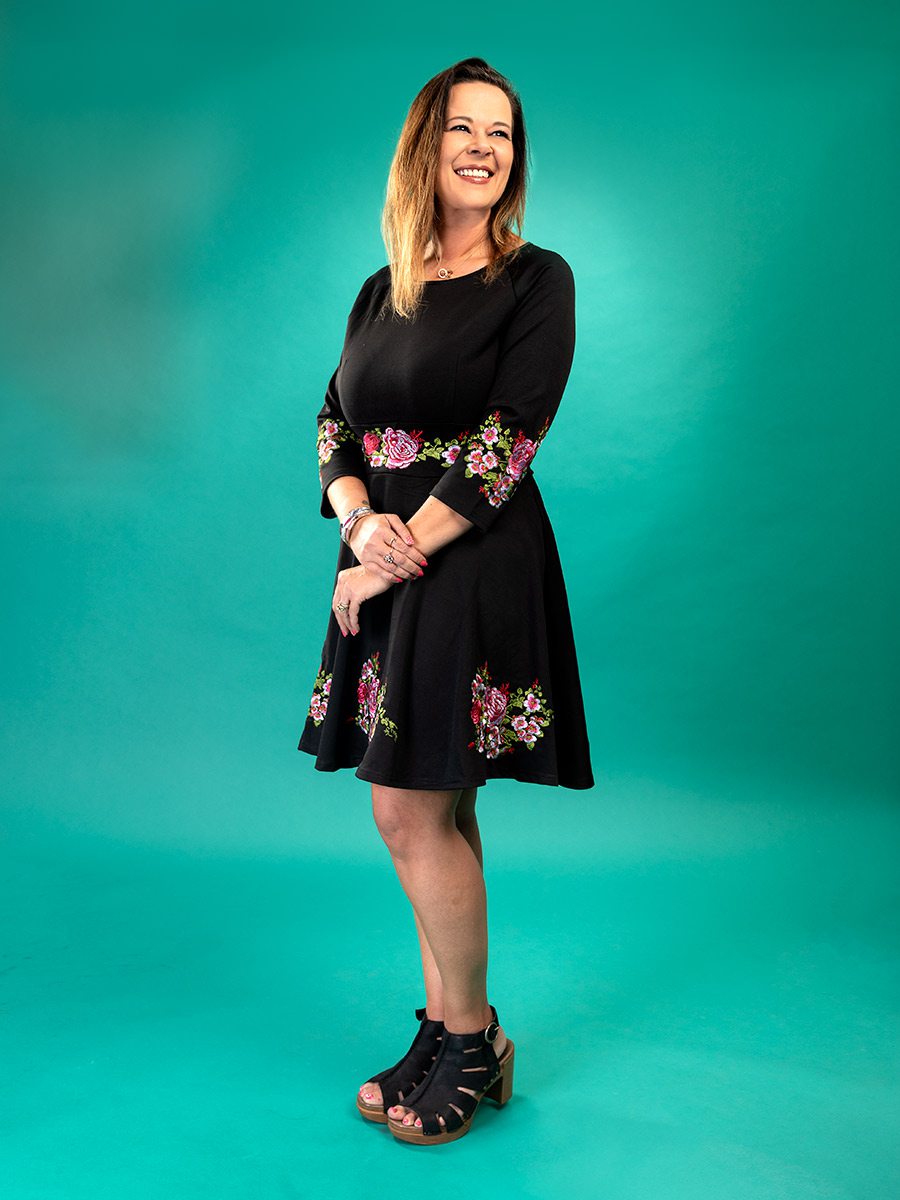 The woman who receives the most online votes and brings the biggest crowd to Indulge will donate a portion of the event proceeds to her local charity of choice. The winner will be announced at Indulge on October 3.

---
What is your local 417-land charity of choice, and why is it important to you? 
The Nick Hostler Foundation is close to my heart. We co-founded this foundation in memory of our friend, Nick Hostler, who passed away suddenly last May. Nick was a Special Education teacher at McBride Elementary and was very involved in the special needs community. Nick shared a special relationship with children with disabilities, including my son, Jacob. One-hundred percent of the proceeds raised for the foundation go directly to programs that help children and young adults with special needs. 


Do you volunteer, or are you involved in any philanthropic or community organizations? If so, what are they, and what do you do?
I am co-founder and active board member of the Nick Hostler Foundation. I also participate in fundraisers for Hannah's Hope, a foundation started by my best friend's daughter. [The organization] raises money for brain cancer patients and their families. In association with my husband, I participate in the HOPE Medical Project, which provides medical care to the people of Gonaives, Haiti.


What do you think makes a woman beautiful?
Humble, but confident with a servant's heart. A beautiful woman radiates joy and kindness that is contagious to others.


What has been your proudest moment? Or, what are you most proud of?
Supporting our family while my husband was finishing school and starting my own business after being a stay-at-home mom for 15 years so that I could personally pay for my son's two-year college program at Barnabas Prep.


What was one particularly defining or life-changing moment in your life?
Discovering that my son has autism and my daughter has Type 1 diabetes forced me to adapt to their special needs but also showed me new areas of thankfulness and blessings.


When you were a child, who did you think was the most beautiful woman? Why?
My mom and my aunts. My mom took care of our military family and always tried to make each move as easy as she could on each of us kids. My aunts were just always there for us and for each other. 


What advice would you give to a young girl about being beautiful?
Seek your own individuality by avoiding following the crowd. Nothing is more beautiful than a strong independent woman who makes choices based on her own moral convictions. Be kind and generous always, regardless of how people treat you.


What's something that might surprise us about you, or a story you love to tell?
I married my high-school sweetheart. We have been together for 26 years, married for 22. A few months into dating, a friend's mother brought us a picture to show us that we actually went to pre-school together. We didn't even know it. Also, I'm am a huge sports fanatic. I'll watch any sport on TV, even golf. 


What is your biggest source of inspiration?
The Bible, my husband and our four kids. 


Where do you find beauty in 417-land?
Specifically, the Japanese Stroll Gardens, the Downtown arts district and the Springfield Little Theater. In general, the people of 417-land are optimistic, ambitious and kind, making it a wonderful place to live and raise a family. I find a special beauty in the disabled community and am always moved by the Camp Barnabas family.


What do you think is the biggest issue or challenge 417-land is facing right now, and how would you tackle it? 
Because it's so close to my heart, I can always see the need for growth in supporting our special needs community. Through the Nick Hostler foundation, we hope to improve awareness and provide financial support for programs that will help those with disabilities.


Fill in the blank: Friends would describe you as "The _____ One." 
Lucky
See the winners in the September issue!
Get to know our 10 Most Beautiful even better. Then, watch them walk the runway at 417 Magazine's Indulge on October 3 at Oasis Hotel and Convention Center.