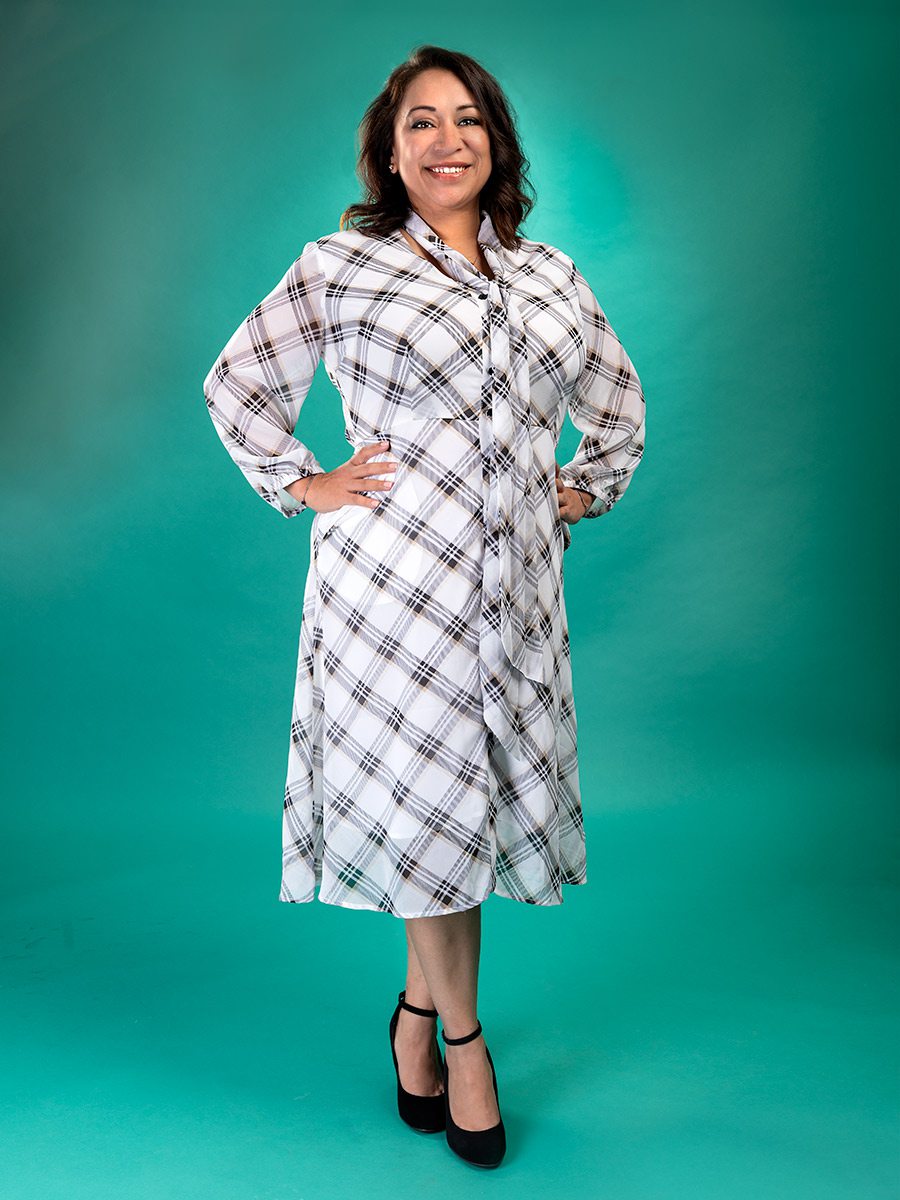 The woman who receives the most online votes and brings the biggest crowd to Indulge will donate a portion of the event proceeds to her local charity of choice. The winner will be announced at Indulge on October 3.

---
What is your local 417-land charity of choice, and why is it important to you? 
The Rebound Foundation. This nonprofit organization is important to me because I have personally experienced domestic violence and understand the need for support and access to vital services to rebuild a safe life. The Rebound Foundation fills a crucial void in the community of transitional housing for women and children escaping domestic violence when they leave a shelter. 


Do you volunteer, or are you involved in any philanthropic or community organizations? If so, what are they, and what do you do?
Yes, I am involved in a few organizations. I like people! I like hearing their stories and helping however I can. 
I joined The Rebound Foundation last year as a board member. I helped with fundraising and organizing volunteers and media for the MSU Rebound Challenge this year. 
I am a board member with Women in Need of the Ozarks. I chair events such as Trivia Day, Annual Bake Sale and Imagine Concert. 
I sit on the board as secretary for the Project Bat Foundation in Springfield, Missouri. I joined last fall when they needed help with organizing a fundraising gala for a one-of-a-kind, inclusive sensory park in southern Springfield. 
I am a new committee member for the Historic River District in Ozark, Missouri, that I was recently asked to join and help organize. I am a member of the B2B, a Business-to-Business nonprofit, networking organization in Springfield. 
I also volunteer with the Perspectives Preparatory Academy when I can. 
I organized a mini-golf tournament for the iCare Campaign benefitting Harmony House last fall for one of the businesses I work with, NAI Enterprise. The competition was such a hit we made this an annual event. I am a Springfield and Ozark Chamber of Commerce member and Ambassador. I'm also a member of The Network for Springfield's Young Professionals (I barely snuck in under the age requirement for that one). I've volunteered with church, PTA, Ozark high school band and tennis competitions, Sertoma Duck Race, Sertoma Chili Cook-Off, Ozarks Food Harvest, Vision Clinic 5K and other events. 
Through my job, I have been able to work with several nonprofits in the Springfield region regarding affordable housing. Last fall, I asked my boss if we could be the go-to company for people needing affordable housing. It was an idea he and our VP of Property Management were already considering. That just shows what amazing people I work alongside. 
I am currently assembling a luncheon for a new charity, Legacy of Hope, to meet with leaders of area nonprofits to discuss how they can fill any void in the Springfield area regarding domestic violence and homelessness. I am excited to see what's next.


What do you think makes a woman beautiful?
Compassion. When someone has a genuinely compassionate heart, it shows in everything they do: their smile, their actions and their words.


What has been your proudest moment? Or, what are you most proud of?
My proudest moment was when I was baptized last year.


What was one particularly defining or life-changing moment in your life?
Watching my mother fight for her life in a violent marriage changed my life. There were no shelters or anyone to help us back then. It took years for her to leave and rebuild her life. This experience led me to help several friends in similar situations throughout my adult life and to do the community work I do now with The Rebound Foundation.


When you were a child, who did you think was the most beautiful woman? Why?
Princess Diana will always be one of the most beautiful women in history, in my opinion. She was a lovely, classic beauty. I admired her charity work and wanted to be just like her. She had a kind smile and seemed to care about the people she helped genuinely. That made her the most beautiful woman in my mind. 


What advice would you give to a young girl about being beautiful?
Beauty is in the love you have for yourself. If you treat yourself well and see the good in everything, especially yourself, then you radiate beauty.


What's something that might surprise us about you, or a story you love to tell?
I was bilingual as a child. Although I have forgotten most of it, I can read the entire Taco Bell menu and I understand Dora the Explorer. I would like to learn Spanish again and take mission trips to South America in the future. 


What is your biggest source of inspiration?
My most significant source of inspiration is my two children. Drew is 16 and has low functioning autism and Mya is 18, looks like my twin and is starting college this fall. They inspire me to find the happiness in every day (jokes, dancing, singing), to be flexible but never give up and slow down enough to enjoy the moment. I also receive inspiration from the women in my life who empower, support and make me laugh daily. God inspires me to love all people. 


Where do you find beauty in 417-land?
I find beauty all over 417-land in the historic architecture, artwork, murals and the sculptures scattered all around town.


What do you think is the biggest issue or challenge 417-land is facing right now, and how would you tackle it? 
I believe domestic violence is the biggest challenge we are facing right now. Domestic violence is widespread across all demographics and classes. It's in violent assaults, verbal abuse and the emotional abuse of women and children in 417-land. Our friends, family and neighbors are victims. We all know someone affected or maybe we were in an abusive relationship ourselves. It affects the quality of life in a community as a whole, not just the victims. Violence prevention education is vital to stop this epidemic. Harsher punishment of first-time offenders, a database for repeat abusers and resources for victims to be able to escape quickly and safely. If we can stop this at the youngest level then I believe we can save thousands from becoming victims or abusers. Domestic violence cannot be solved overnight. We must provide resources and a safe environment to help victims rebuild what they've lost.


Fill in the blank: Friends would describe you as "The _____ One." 
Caring
See the winners in the September issue!
Get to know our 10 Most Beautiful even better. Then, watch them walk the runway at 417 Magazine's Indulge on October 3 at Oasis Hotel and Convention Center.