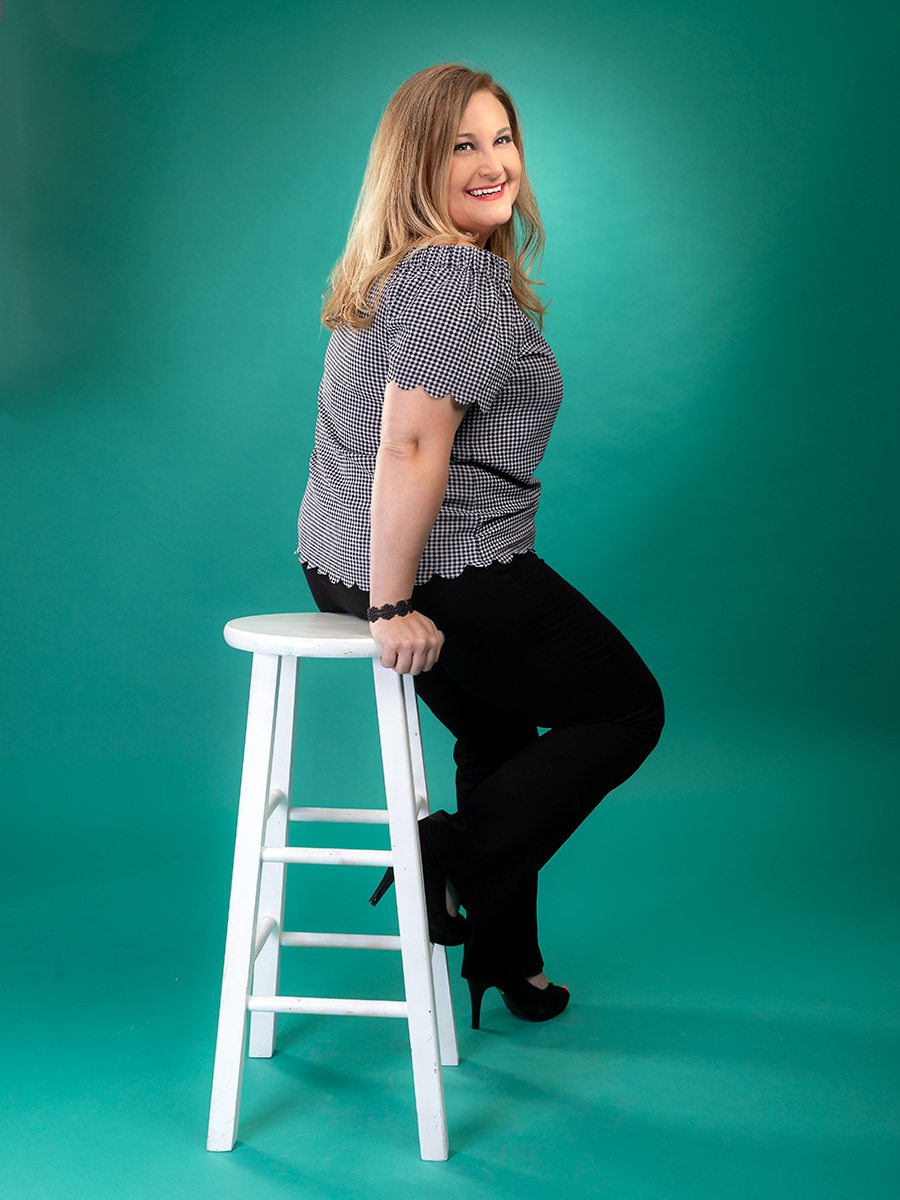 The woman who receives the most online votes and brings the biggest crowd to Indulge will donate a portion of the event proceeds to her local charity of choice. The winner will be announced at Indulge on October 3.

---
What is your local 417-land charity of choice, and why is it important to you? 
Victory Mission + Ministry. Victory Mission has been in Springfield since 1976. They have helped thousands of homeless friends find a place to stay and a meal to fill their bellies, and [they] also feed their souls. They are so much more than a shelter or soup kitchen. We now have social enterprises like our own brand of coffee that sets us apart. But the reason I chose this organization is because of the fledging women's programming that is beginning to bloom. There is a huge gap in Springfield for certain women's programs, so we are hoping to address some of those gaps! 


Do you volunteer, or are you involved in any philanthropic or community organizations? If so, what are they, and what do you do?
Seven years ago, I started my own organization called SingleMomzRock. I had been through my own divorce and saw a need that wasn't being met in our area. We are an organization formed to be an outreach in southwest Missouri to help single moms find resources and community. So, for the past seven years, this has been a volunteer-only position for me. It's something that is a passion of mine that I did on the side while working a full-time job or going to school full-time, as well as while raising my girls. We have reached thousands of single moms nationwide through social media and events. Our Facebook group has over 800 local single moms that are involved. SingleMomzRock did come under Victory Mission's 501c3 umbrella when I became an employee in November 2017, so now it has a home! I am the current Captain Springfield 2018, board member of the Finley River District Board, Lighthouse Child & Family Development Center and Blessing Baskets. I'm a member of ROSIE and Gathering Friends. I also love serving meals at Victory Mission anytime we need an extra hand! 


What do you think makes a woman beautiful?
When a woman finds her purpose in life, that's when she starts to smile differently. She will walk differently. She will hold her head higher. For the longest time, I walked through life not knowing what my purpose truly was. When I finally realized my purpose, that's when my true beauty started to shine. 


What has been your proudest moment? Or, what are you most proud of?
I received my associates degree from OTC right out of high school and then decided a couple years ago to head back to college and obtain my bachelor's degree. I was able to walk across the stage last May to get my degree in business administration from Evangel University. My daughters, who are 15 and 12, were able to be there to see their mom get her college degree. One of the best days of my life! 


What was one particularly defining or life-changing moment in your life?
After a series of events in my life where I felt like life just kept kicking me down, I was recruited for a really great job here in town. A position with potential for advancement along with benefits and I could see longevity. I was thrilled and saw this as a turning point. After one month, corporate came in and announced the closure of our location. One month. I was frantic. I didn't know what I was going to do. After some meetings, it was explained that because of the position that I had taken, my job was safe. It ended up lasting for another year, actually. I had a whole year to prepare for what was to come next, to get things in order and to line things up. In that year, I learned so much about myself and what I truly wanted out of my career and my work-life balance. I wouldn't change that experience.


When you were a child, who did you think was the most beautiful woman? Why?
Oprah Winfrey. She knew what she was doing and what she wanted. She had authority, yet kindness. She didn't take bull from anyone, and I loved that about her. She evolved so much over the course of my childhood, and I grew to love what she stood for even more. 


What advice would you give to a young girl about being beautiful?
Everyone has their own definition of what being beautiful is. Don't let someone else's definition define yours. 


What's something that might surprise us about you, or a story you love to tell?
I don't think anything would surprise you once you got to know me, but I wasn't always a social butterfly. Actually, my first event that I was in charge of and spoke in front of was just eight years ago. I helped put together a two-day women's ministry event in Florida and, in front of 100 women, I got up and emceed. I totally turned from Beyoncé into Sasha Fierce and was told I was made for this. Something about being in front of an audience just turns me into a different person! I haven't looked back since.


What is your biggest source of inspiration?
The single moms that are a part of SingleMomzRock. They never cease to amaze me. Some of these women work full-time, literally have zero support, possibly are going to school to better themselves and their children's lives all the while raising their children. They are heroes in my book. Every time I feel like I'm feeling weary or weak, someone from the group will send a thank-you for helping them or will just check on me. This group started because I saw a need not being met, but more times than not, these women have been my lifelines and inspirations when I needed a lift. I have found lifelong friends and a true family with this group. It's not something I had ever expected.


Where do you find beauty in 417-land?
In the people we serve every day at Victory Mission. In their eyes, when you ask them if they would like another cup of coffee when it's cold outside. In their voices, when you sit and listen to them talk about their grandkids they don't get to see anymore because they live on the streets. In their tears, because they think they aren't worthy of being loved, yet I know that's a lie. They all have a story, just like each of us; our stories are all different but that doesn't mean they aren't beautiful in their own way. 


What do you think is the biggest issue or challenge 417-land is facing right now, and how would you tackle it? 
I am very passionate about the Cliff Effect and families who live that daily. I have been working with Rep. Crystal Quade for a couple years regarding policy change surrounding the Cliff Effect because it will have to start with policy change before anything else will be able to be on a local level. If we cannot incentivize our employees to take an increase wage because they know they will lose all their government benefit—like child care assistance—yet that wage increase won't come close to making up for what childcare costs, what good are we doing for our workers and our families? We have to make this right and not set families up to fail. 


Fill in the blank: Friends would describe you as "The _____ One." 
Passionate

See the winners in the September issue!
Get to know our 10 Most Beautiful even better. Then, watch them walk the runway at 417 Magazine's Indulge on October 3 at Oasis Hotel and Convention Center.