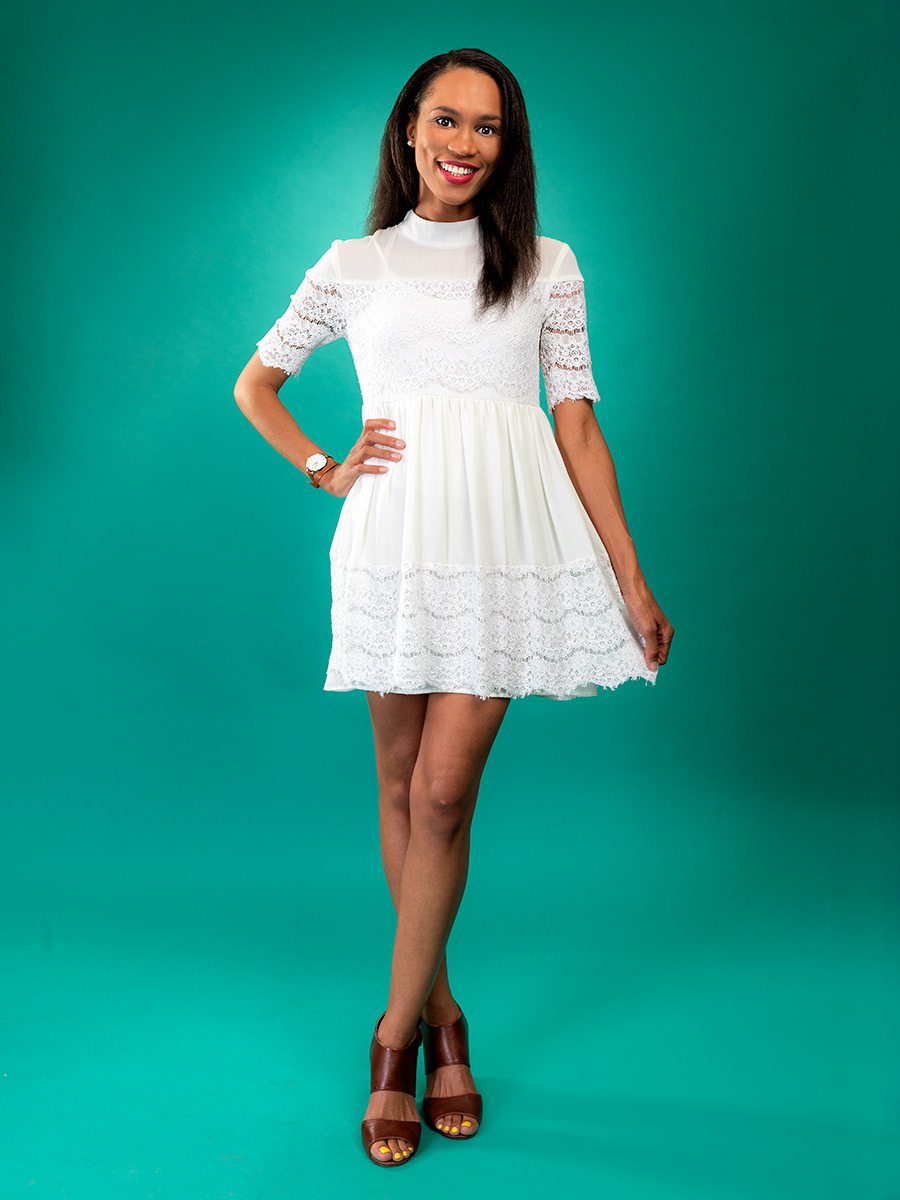 The woman who receives the most online votes and brings the biggest crowd to Indulge will donate a portion of the event proceeds to her local charity of choice. The winner will be announced at Indulge on October 3.

---
What is your local 417-land charity of choice, and why is it important to you? 
Court Appointed Special Advocates (CASA) of SWMO. CASA serves children in foster care and provides a voice for those that need it. This volunteer-led organization works collaboratively with other child welfare agencies to help prevent and eradicate child abuse and neglect by educating the community, raising awareness on the issue and soliciting community support. Additionally, CASA has been able to expand into a second circuit to be able to serve more children in foster care. They are committed to providing a voice to the most vulnerable. 


Do you volunteer, or are you involved in any philanthropic or community organizations? If so, what are they, and what do you do?
I am an active member in my church, Sanctuary of Praise Church of God in Christ. From little duties around the facility to helping out in the community, I enjoy being a positive representation and involved in my church.


What do you think makes a woman beautiful?
Being a beautiful woman is being genuinely kind and caring. I emphasize genuine because it's easy to be kind and caring when you know someone is watching. A beautiful woman knows how to uplift, support and show kindness in all situations. You respect yourself enough to let the lifestyle you live speak for itself.


What has been your proudest moment? Or, what are you most proud of?
My proudest moment is in the past year I became a mother. I am most proud of being granted the opportunity to become a parent for the fact that I know it is an opportunity denied to many. Being blessed enough to experience motherhood has been the best time of my life.


What was one particularly defining or life-changing moment in your life?
I try to live my life with it being known that I am a follower of Christ. Making the decision to live saved literally changed my life. There is almost nothing that is constant in life, so having faith to always lean on is an everyday source of encouragement.


When you were a child, who did you think was the most beautiful woman? Why?
When I was a child I had a teacher who I thought was perfect. She was always patient, generous and fun. I remember wanting to be just like her when I grew up.


What advice would you give to a young girl about being beautiful?
Be honest with yourself about who you truly are. Whenever you accept your flaws, insecurities or whatever else you think is keeping you from being perfect on the inside and outside, you can truly learn to appreciate yourself. Once you appreciate you for the real you, you'll have true and beautiful happiness about yourself.


What's something that might surprise us about you, or a story you love to tell?
People are always surprised to find out that I grew up in a small town. One of those towns that some like to say if you blink while driving through, you'll miss it. Also, that I was adopted, and not just adopted, but adopted by parents of a different race. 


What is your biggest source of inspiration?
My ultimate source of inspiration is the sacrifice Jesus gave for me. It's a constant reminder to be Christ-like by spreading kindness and doing my part to be a light to anyone, anywhere, at any point. My physical source of inspiration is our 8-month-old son. All the cliché quotes you hear about becoming a parent makes you realize how small everything else is are true! Becoming a mom has put into perspective how insignificant things that you thought were important are. The reduction of sleep, sanity and alone time are 100% worth the opportunity to be a parent and nothing I take for granted.


Where do you find beauty in 417-land?
One of my favorite places to visit is the Springfield Art Museum. The art museum keeps up with culture, not only modernization but also history. Even when I visit the same exhibits I still find something new to be in awe about. Both on the inside and outside the art museum is an excellent and beautiful attraction in our community. I might add the amphitheater was a stunning location for my 2017 wedding! 


What do you think is the biggest issue or challenge 417-land is facing right now, and how would you tackle it? 
Diversity is a standout issue to me, especially being a minority. I think it's important to incorporate minority businesses and leaders into our community activities. I think it's important to have a diverse group of people as a representation in our community, especially when it pertains to our youth. I believe young people connect a lot easier to someone who looks like them.


Fill in the blank: Friends would describe you as "The _____ One." 
I asked myself what my friends might say about me and then asked a number of my closest friends this question. The repetitive answers that I received was honest and collected. Before I received their responses, I figured they would say honest, whether it be brutally or beautifully.

See the winners in the September issue!
Get to know our 10 Most Beautiful even better. Then, watch them walk the runway at 417 Magazine's Indulge on October 3 at Oasis Hotel and Convention Center.