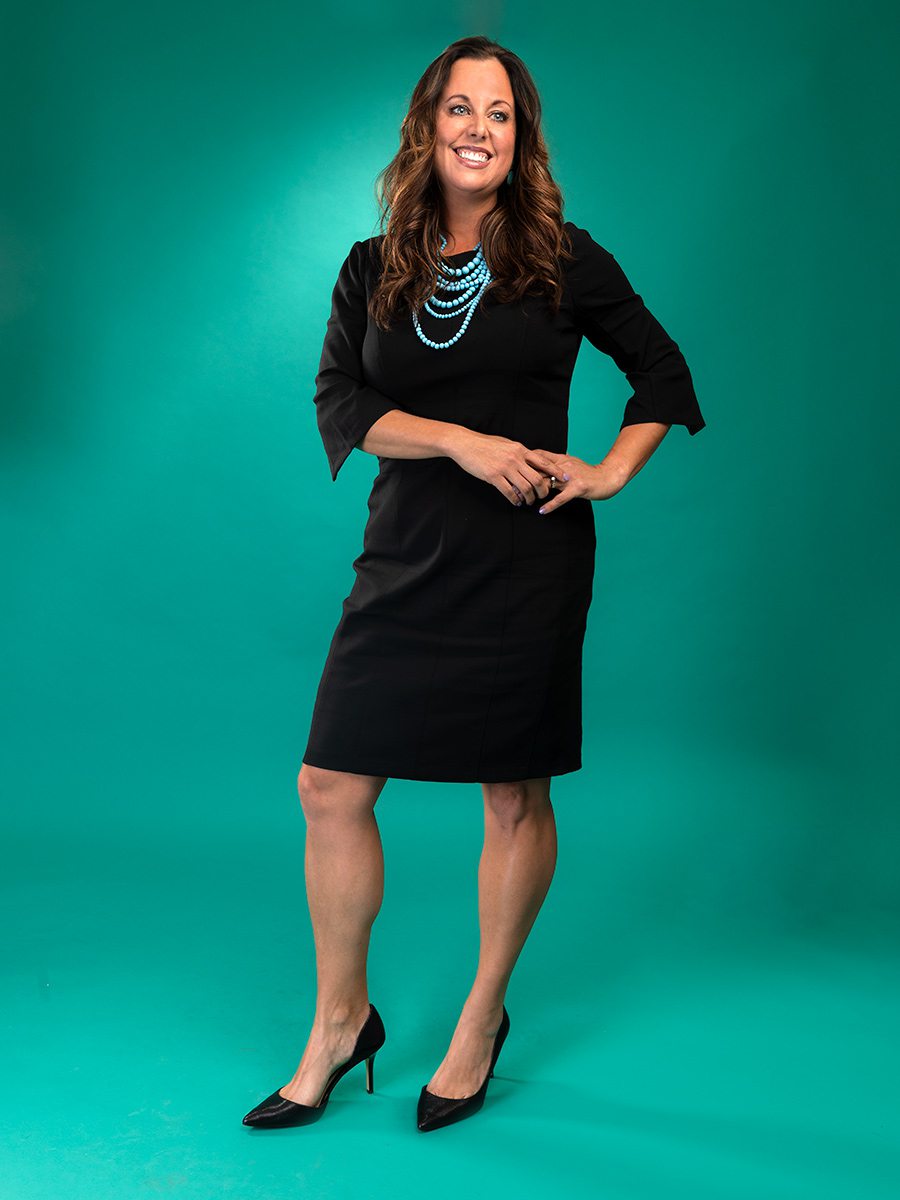 The woman who receives the most online votes and brings the biggest crowd to Indulge will donate a portion of the event proceeds to her local charity of choice. The winner will be announced at Indulge on October 3.

---
What is your local 417-land charity of choice, and why is it important to you? 
Camp Barnabas. It's easy to fall in love with Camp Barnabas when you hear the stories. I get a front row seat into how Camp Barnabas impacts the lives of those we serve—individuals with special needs and chronic illnesses, their parents and our volunteer missionaries.


Do you volunteer, or are you involved in any philanthropic or community organizations? If so, what are they, and what do you do?
Outside of working at Barnabas, I really do love serving at Camp. Each summer I volunteer for a week to serve as a cabin mom, and it's an absolute blast! I am also the mom of three active kids, so most of my volunteering involves school and sports activities they are involved in. (Springfield Little Theatre, Boy Scouts, PTA and the list goes on...)


What do you think makes a woman beautiful?
Confidence, grace, kindness and faith.


What has been your proudest moment? Or, what are you most proud of?

First, is my marriage. Luke and I have been married for 18 years. He is my best friend, my biggest fan and my greatest love. I'm also really proud of my kids, Olivia (13), Sophia (11) and Will (7). It's so fun to see them become their own person and determine who they want to become. 
Professionally, raising over $4.3 million in the last two and a half years for Camp Barnabas.


What was one particularly defining or life-changing moment in your life?
I don't think there is a "single" moment. There are several: my wedding, the birth of our three children, the day I accepted Jesus Christ as my Savior. All of these moments were "major events" that changed the direction of my life forever.


When you were a child, who did you think was the most beautiful woman? Why?
My aunt Marilyn. She's kind, smart and loving and still one of my greatest role models. Her style and sense of fashion are impeccable. 


What advice would you give to a young girl about being beautiful?
A beautiful woman doesn't compare herself to others. She knows her strengths. She is smart, determined, kind and learns from her mistakes. She surrounds herself with friends and family that love her, challenge her and support her. 


What's something that might surprise us about you, or a story you love to tell?
I broke both of my elbows at the same time while mountain biking. 


What is your biggest source of inspiration?
My faith, Luke and my children. 


Where do you find beauty in 417-land?
The people, Camp Barnabas and Table Rock Lake (it's my happy place).


What do you think is the biggest issue or challenge 417-land is facing right now, and how would you tackle it? 
I don't believe there is just one issue facing our community. However, I do believe mental health is a serious issue. 


Fill in the blank: Friends would describe you as "The _____ One." 
Passionate

See the winners in the September issue!
Get to know our 10 Most Beautiful even better. Then, watch them walk the runway at 417 Magazine's Indulge on October 3 at Oasis Hotel and Convention Center.