Profiles
Adora Lorae Snead is Telling Milly Sawyers' Story Through The Milly Project
Adora Lorae Snead is a co-writer of The Milly Project, a play telling the story of Milly Sawyers, an enslaved woman from Springfield who won her freedom. Snead, who plays Milly on stage, talks about how the project came together.
By Jamie Thomas
Aug 2020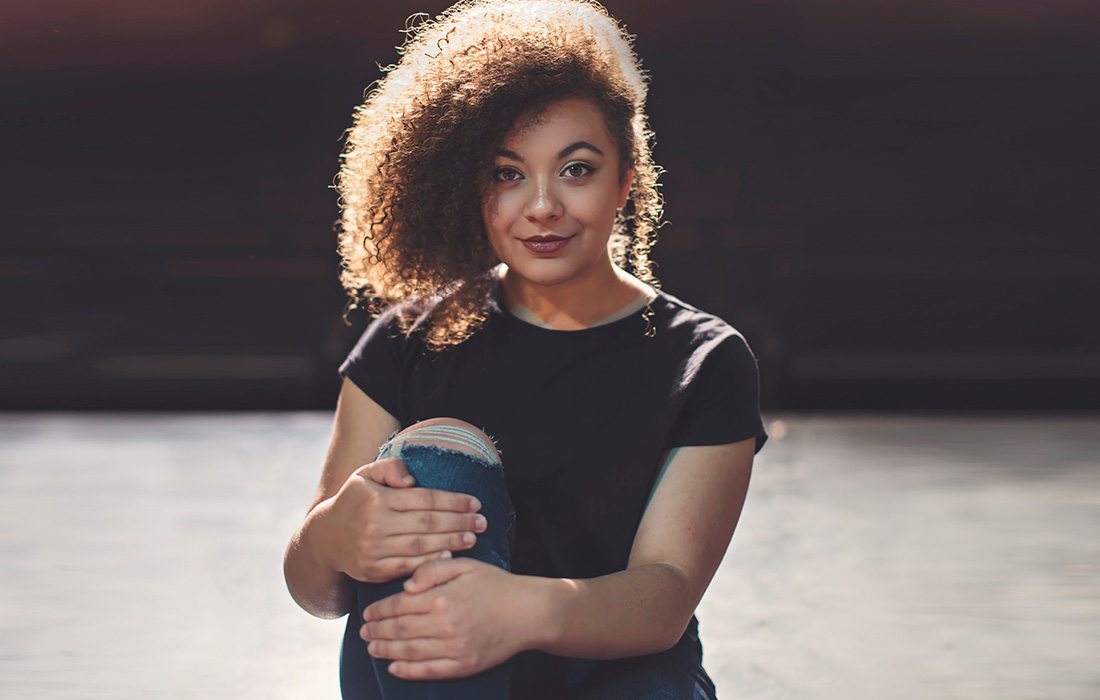 417 Magazine: When did you get interested in the performing arts?
Adora Snead: Everyone in my family is musical, even back to my grandparents. They were in a traveling band, so music has really been in my family for a long time. The performing arts and theater, that started in elementary school, but I really got involved in it and started being in more productions in middle school.
417: How did The Milly Project get started?
A.S.: About two years ago, Milly's story was published in the Springfield News-Leader and [former Willard High School theater teacher] Kendra Chappell, who's the director and one of the writers of the show, found the article and she came to me one day and said, "Adora, you've got to read this article." Months go by, we don't talk about it again until we're looking for a show to compete with for our readers theater the next year.
Kendra came up to me and she was like, 'Hey, you should schedule an interview with Connie Yen [director of Greene County Archives and Record Center],' and Giacomo Bologna, the journalist who wrote about [Milly], happens to be at the interview. Milly's story really just gets laid on our hearts, and we get more people from the theater involved and decided we were going to write the show.
417: How did the research process work for The Milly Project?
A.S.: I started recording the interviews with Giacomo and Connie; [they] are actually characters in the show and all the lines that they say in the show are quotations from those interviews. We just had to take what we knew from the [court] documents they released to us.
I went through and transcribed as many of them as I could. It was not easy. A 19th century manuscript is not the easiest thing to read. We took some of the direct quotes from the court documents, but really, when Milly is talking, we kind of had to create a narrative of what we thought she would say and how she would feel throughout those times. We spent hundreds of hours of filling the blanks in between. We started from the beginning of the slave trade and created this timeline of the history from then to now and back to then and embedded Milly's story inside of that.

417: How did you connect with Milly's story?
A.S.: I love a heroin. Having one that's actually real, that nobody's known about for the last hundred years, who won her freedom and knew her identity as a Black woman when being a woman and Black—you were property back then, if you were a woman or if you were Black, especially if you were both. Knowing your rights, knowing your freedom and knowing your worth as a person, even back then, that kind of resilience is what really drew me to Milly... Having the honor to play her, it's just such a cool thing. She's given me a lot of strength and a lot of confidence in who I am just because she knew who she was.
417: What kind of impact do you think getting the NAACP Youth Scholarship and Jacqueline Waugh Foster Scholarship will have on your plans in terms of education, career or even just creatively?
A.S.: It was wonderful. This wave of joy and peace and humility came over me. It was just so cool to know the work we're doing in the community is valued. I'm getting my undergrad at Missouri State University in musical theater with a minor in history. Then I hope to go to law school after that. The money will help me to add extra classes to my schedule. Just to know that I'm backed by the NAACP and to always have that on record, that changes so much for us. It opens so many doors and possibilities. I'm really grateful for that.
Want to Support The Milly Project?