Breakfast & Brunch
Banana Bread with Askinosie Cacao Nibs
A classic, tasty bread recipe with a local twist. Recipe adapted from Pastry Affair.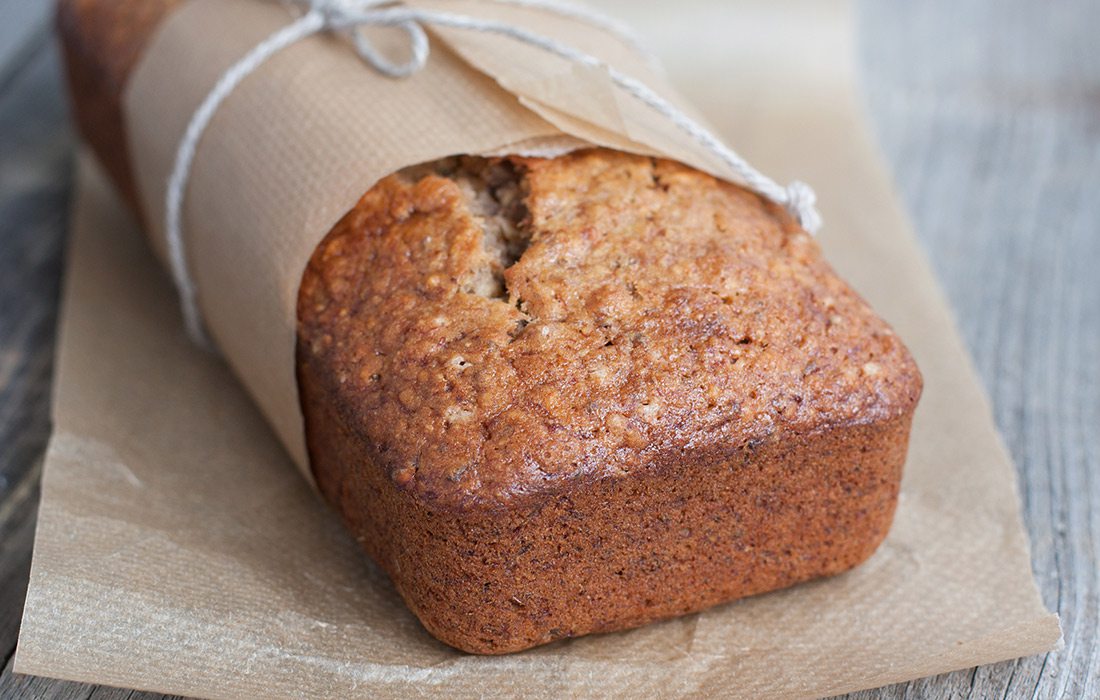 Recipe Adapted from Pastry Affair
Recipe makes one loaf.
Ingredients
4 medium to large ripe bananas, divided
½ cup butter
¾ cup brown sugar, packed
2 large eggs
1 teaspoon vanilla extract
1 cup all-purpose flour
½ cup whole wheat flour
½ cup cocoa powder
1 teaspoon baking soda
1 teaspoon baking powder
½ teaspoon salt
½ cup milk
½ cup Askinosie cacao nibs, plus extra for sprinkling
To Prepare
Preheat oven to 350°F. Grease a loaf pan. In a medium bowl, mash three of the bananas until relatively smooth. Set aside. In a large mixing bowl, cream together the butter and sugar until light and fluffy. Beat in the eggs one at a time. Beat in the vanilla extract and mashed bananas. Mix in the flours, cocoa powder, baking soda, baking powder and salt. Stir in the milk and cacao nibs. Transfer batter to the prepared loaf pan. Sprinkle additional cacao nibs on top if desired. Bake for 55 to 65 minutes, or until a toothpick inserted into the center comes out clean. Cool loaf in pan for 10 minutes before removing.