Entrees
Blackgate Farms Beef Tenderloin
Served with smoked gouda and thyme grits and cabernet beurre bouge. Recipe by Zach White, Executive Chef at The Order.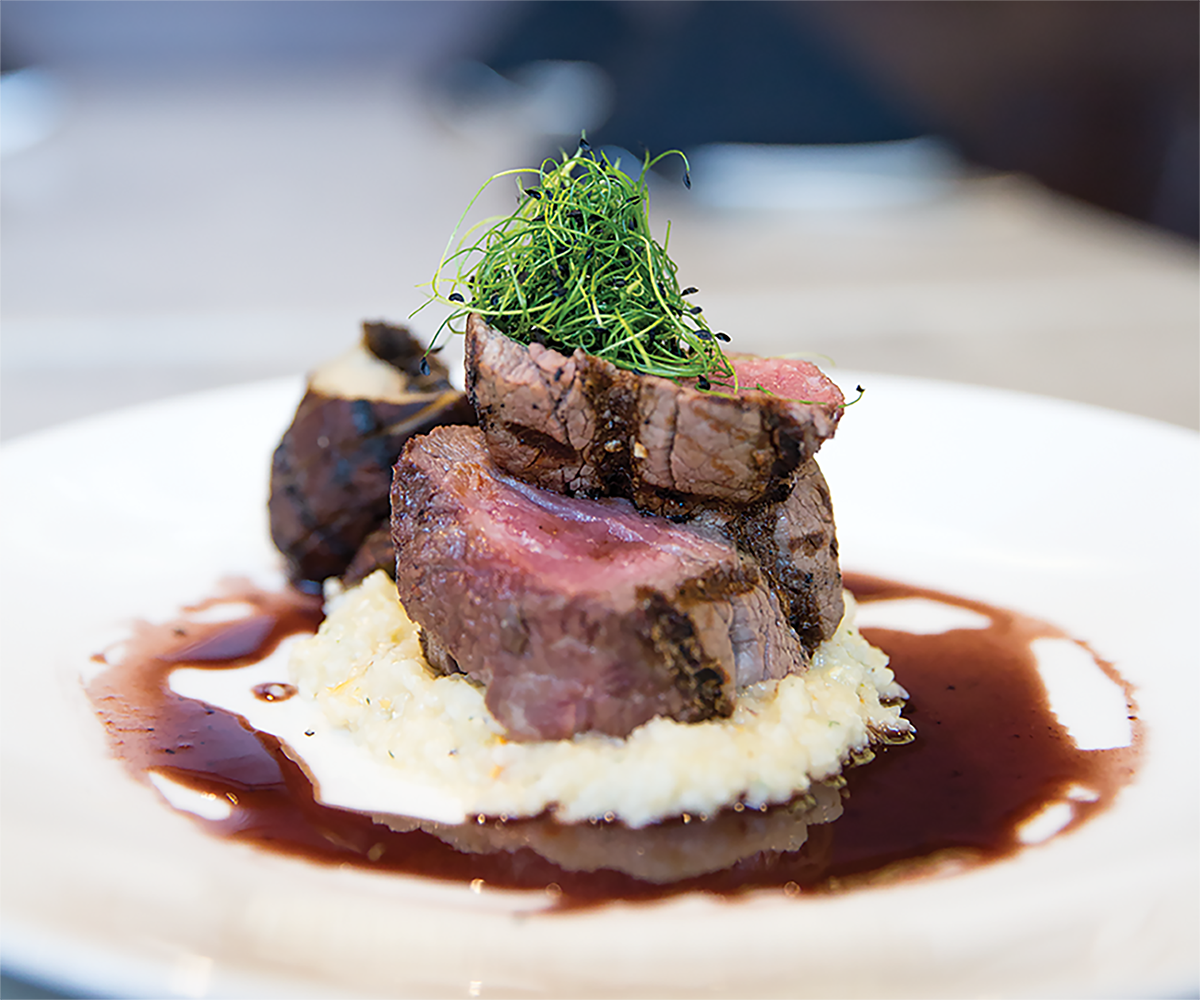 Serves 4. Best paired with Chateau Aney Haut-Medoc Cabernet Sauvignon. Recipe by Zach White, Executive Chef at The Order. From our March 2016 Cooking Class.

Ingredients for Tenderloin
4 6-ounce beef tenderloin
4 parts Kosher salt
1 part ground black pepper

To Prepare the Tenderloin
Sprinkle salt and pepper on tenderloins and grill to desired temperature.  Grilling for 3 minutes on each side will result in a medium rare temperature. 


Ingredients for Smoked Gouda and Thyme Grits
1 cup white-corn grits
3 cups chicken or vegetable stock plus ¼ cup, divided
1 teaspoon salt 
1 tablespoon fresh thyme
2 ounces smoked gouda, shredded

To Prepare the Smoked Gouda and Thyme Grits
Bring 3 cups stock to a boil and whisk in grits. Reduce to a simmer, stirring occasionally. Cook until most of stock is absorbed and grits are tender. Add the separated ¼ cup stock to the grits, and whisk in thyme and salt until incorporated. Whisk in smoked gouda until smooth and creamy. 


Ingredients for Cabernet Beurre Rouge
2 cups Cabernet wine
1 cup beef stock
¼ cup butter
Salt to taste

To Prepare Cabernet Beurre Rouge
Reduce wine by half, then add beef stock. Reduce by another ¾, remove from heat and whisk in butter until melted. Spoon on to plate around grits and place tenderloin on grits. Serve immediately.