Salads
Caprese Salad
Let your tomatoes' full flavors shine in a super-simple caprese salad by executive Chef Zachary White uses all local ingredients and heirloom tomatoes for this starter, which is drizzled with The Order's house-made signature balsamic reduction.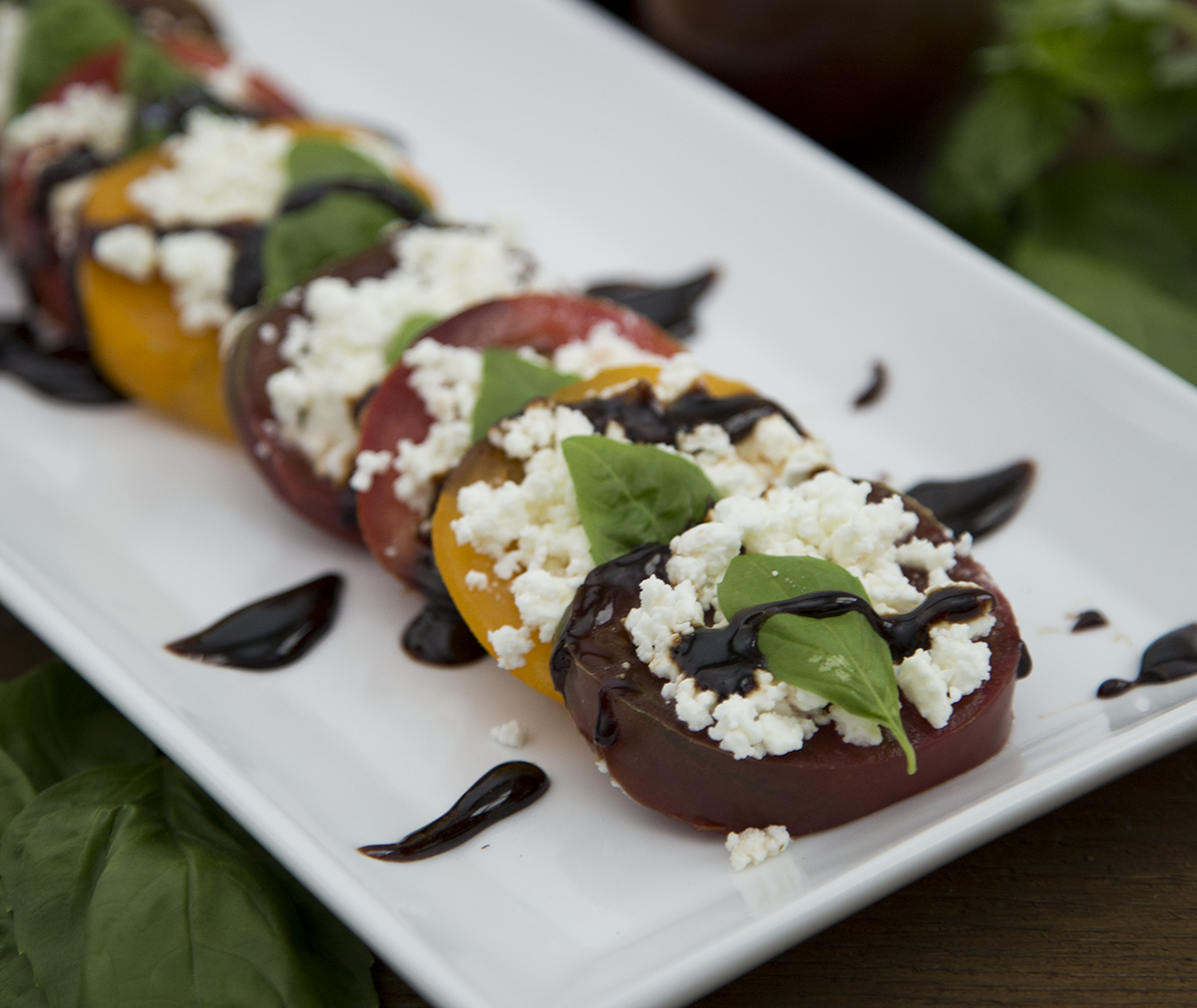 Serves 3—4. Recipe by Executive Chef Zachary White of The Order.

Ingredients for Salad
3 heirloom tomatoes
1 4-ounce package of Terrell Creek Farm plain chevre
1 bunch fresh basil
Sea salt
Balsamic reduction (recipe below)

To Prepare Salad
Cut your tomatoes into ¼-inch to ½-inch slices. Sprinkle each slice with sea salt. Smear a little chevre on each tomato slice. Top with a basil leaf and layer the stacks around a plate. Drizzle with balsamic reduction and serve. 


Ingredients for Balsamic Reduction
1 cup Balsamic vinegar 
1 cup dry white wine
½ cup sugar
2 cinnamon sticks
Juice and peel of one orange

To Prepare Balsamic Reduction
Add all ingredients to a saucepan over medium heat. Bring mixture to a simmer and reduce slowly until nickel-sized bubbles begin to form. Remove from heat. Allow to cool to room temperature before using.