Soups
Creamy Broccoli Cheese Soup
A filling and flavorful soup that always hits the spot. Recipe by Savannah Waszczuk.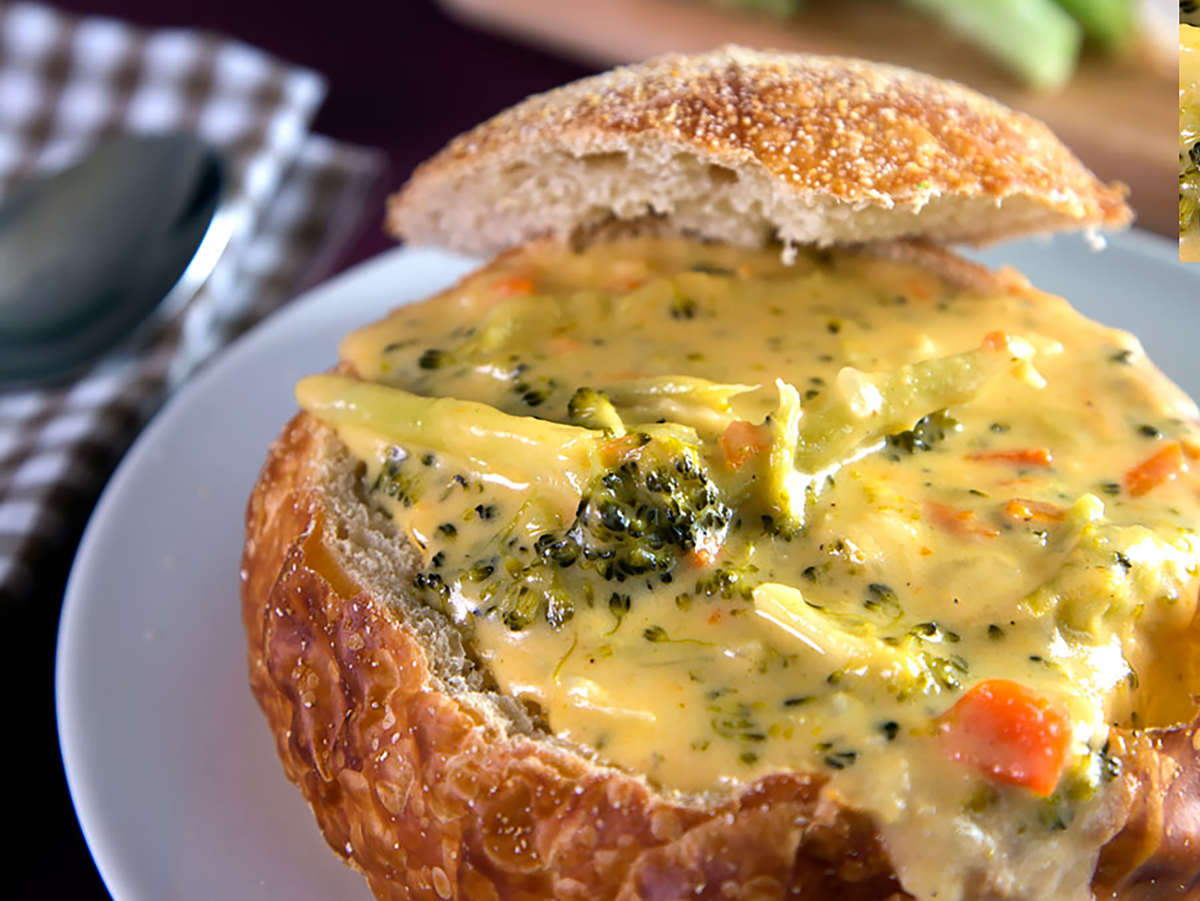 Recipe by Savannah Waszczuk.

Ingredients
½ cup butter
1 white onion, diced
3 carrots, shredded
3 cloves fresh garlic, diced
⅓ cup flour
4 cups chicken stock
2 large bunches of fresh broccoli, chopped into small pieces
1½ cups whole milk
¼ teaspoon nutmeg
Salt and pepper to taste
12 ounces sharp cheddar cheese, shredded
½ cup fontina cheese, shredded
1 cup heavy whipping cream

To Prepare
Heat butter in a Dutch oven on medium-low heat until melted. Add onion, carrot and garlic, and saute until onion is transparent. Add flour, and make a roux. Cook for approximately 5 minutes over medium heat. Add chicken stock and broccoli, and simmer on medium-low for about 20 minutes. Do not let soup come to a rolling boil. Add milk, nutmeg and salt and pepper to taste, and simmer an additional 10 minutes. If you would like a smooth soup, blend with an emulsion blender. Stir in cheeses, and mix until melted. Reduce heat to low, and stir in heavy whipping cream. Salt to taste, then serve.