Entrees
Fried Okra with Pickled Okra Remoulade
Make your own fried okra with pickled okra remoulade using this recipe.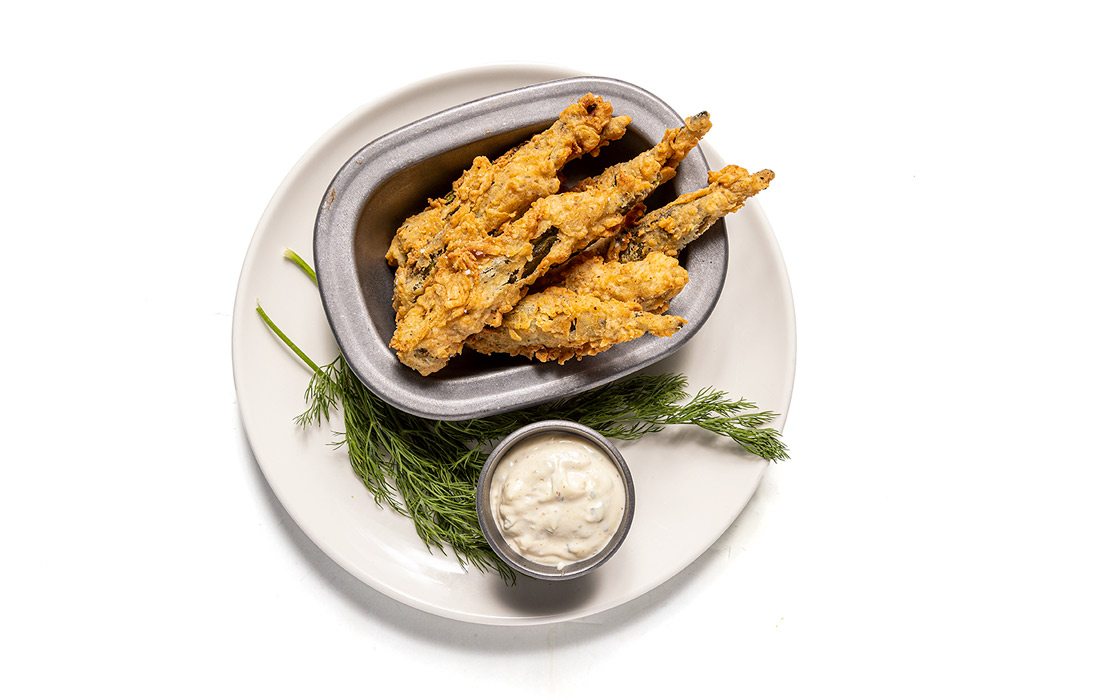 Ingredients
1 pound fresh whole okra
Wet Mix
1 cup buttermilk
1 tablespoon hot sauce
2 tablespoons pickled okra brine
Dry Mix
2 cups flour
1 teaspoon kosher salt
½ teaspoon ground black pepper
1 teaspoon smoked paprika
1 teaspoon granulated garlic
1 teaspoon chili powder
4 cups canola oil for frying
Remoulade
1 cup mayonnaise
½ cup sour cream
2 tablespoons Dijon mustard
2 tablespoons minced pickled okra
1 teaspoon minced capers
1 teaspoon minced shallot
Zest and juice of one lemon
1 teaspoon minced herbs (dill, parsley or chives)

To prepare
Okra
In a medium bowl, combine the wet mix. Submerge the okra in the buttermilk mix. In a separate bowl, whisk together the dry mix. Remove the okra from the wet mix and dredge in the dry mix. Place the okra back in the buttermilk mix and repeat again with the dry mix. Heat the oil in a large pot to 350 degrees. Fry the okra until golden brown. Remove from oil and drain on paper towels. Season with kosher salt.
Remoulade
Combine all the ingredients for the remoulade and whisk well to incorporate. Serve on the side for dipping.


Serves four.