Desserts
Grilled Glazed Peaches with Peach Thin Crisps
Serve warm peaches next to cold ice cream and top with a crisp. Recipe courtesy of The Food Channel.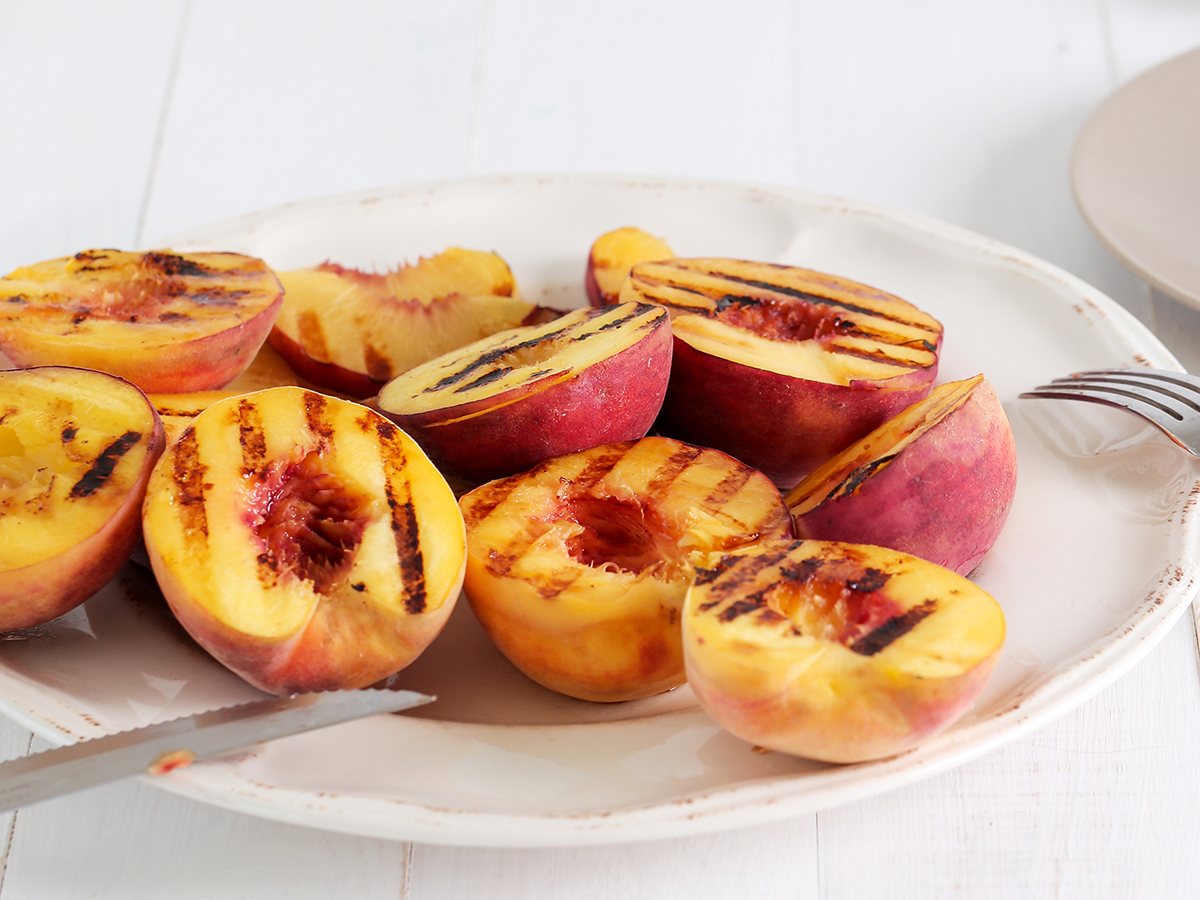 Recipe courtesy of The Food Channel.

Ingredients
3 tablespoons peach preserves
8 peaches, halved
1 tablespoon orange juice
4 sheets phyllo dough, thawed
½ cup pecans, finely chopped
½ cup peach nectar
6 tablespoons brown sugar
Vegetable oil
1 quart vanilla ice cream

To Prepare
Preheat oven to 375ºF. Preheat grill. Whisk together peach preserves and orange juice. Place one sheet of phyllo dough on a lined baking sheet. Brush with preserve mixture. Place another sheet on top and brush with preserve mixture. Sprinkle with pecans. Repeat process once more. Bake five to eight minutes or until brown and crisp. Let cool and break into pieces. In a small saucepan, heat peach nectar and brown sugar until sugar dissolves; keep warm. Brush each peach half with vegetable oil and grill for two to three minutes or until grill marks appear. Place two grilled peach halves on each plate; top each with a drizzle of peach nectar glaze, two small scoops of ice cream and three to four pieces of peach thin crisps.