Drinks
Ponche Navideño Recipe
Angela Houska and Joshua Widner share their recipe for a hot Christmas punch.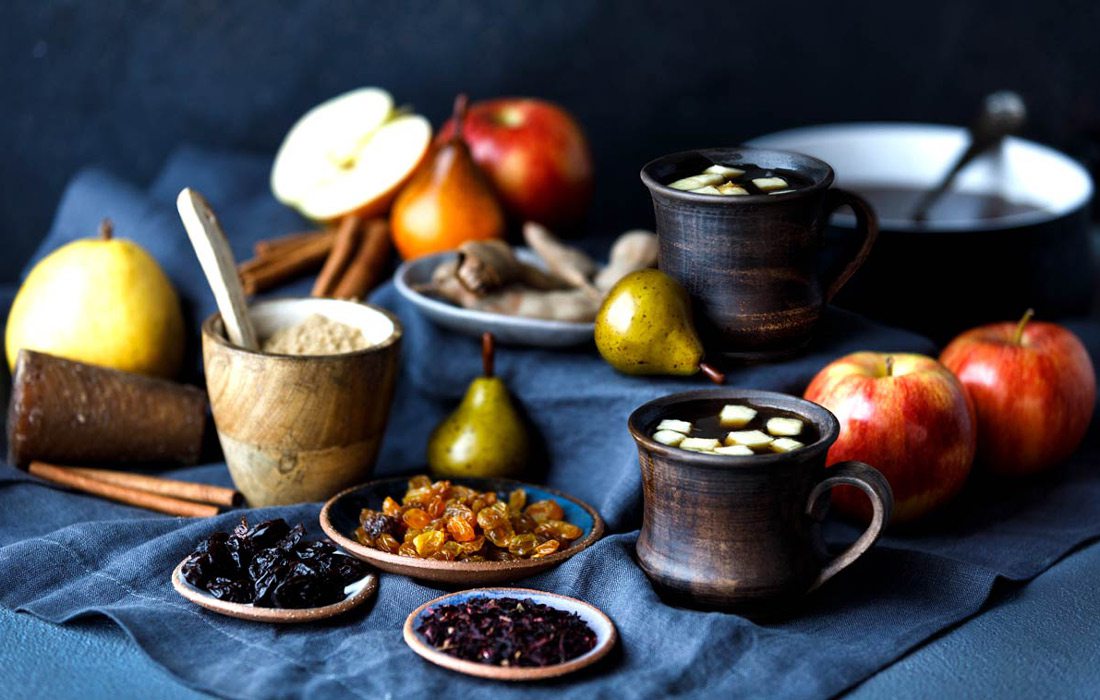 Ponche Navideño (Christmas Punch) Recipe
Serves 14
Ingredients
The ingredients may sound complex, but you can find all of them at local Latin markets. Some markets even have frozen pre-packaged Ponche Navideño bags with all of the ingredients making it so easy to make.
• 16 cups of water, divided
• 1 cup dried hibiscus flowers
• 8 ounces (about 12) tamarind pods
• 16 whole cloves
• 1 orange, quartered
• 12 ounces (2 ¼ c) piloncillo (unrefined whole cane sugar) coarsely chopped
• 3 pieces of fresh sugar cane, about 6'' long, peeled and quartered
• 5 cinnamon sticks
• 30 tejocotes
• 2 golden delicious apples, cored and cut into 1'' chunks
• 1 ½ cup of prunes
• ½ cup of raisins


Step 1: Bring 4 cups of water, hibiscus and tamarind to a boil in heavy-bottomed 3 quart saucepan. Remove from heat and let stand for about 15 minutes to allow the flavor from the hibiscus and tamarind to extract.
Step 2: Meanwhile, press cloves into orange quarters and set aside.
Step 3: Strain hibiscus mixture into large (8 quart) stock pot or Dutch oven. Discard solids. Add remaining 12 cups of water, piloncillo, sugar cane sticks, cinnamon sticks, and clove-studded orange quarters. Bring to a boil. Reduce heat and simmer for 40 minutes to blend flavors. Stir in tejocotes, apples, prunes and raisins. Simmer 20 minutes or until fruit is tender. Enjoy the aroma of your home.
Step 4: To serve, ladle punch and fruit into serving mugs. Serve with sugar cane sticks, if desired, and enjoy.