Breakfast & Brunch
Pumpkin Swirl Sweet Bread
A slice of this bread and a cup of coffee is the perfect way to begin a morning. Recipe courtesy Neighbor's Mill Bakery & Café.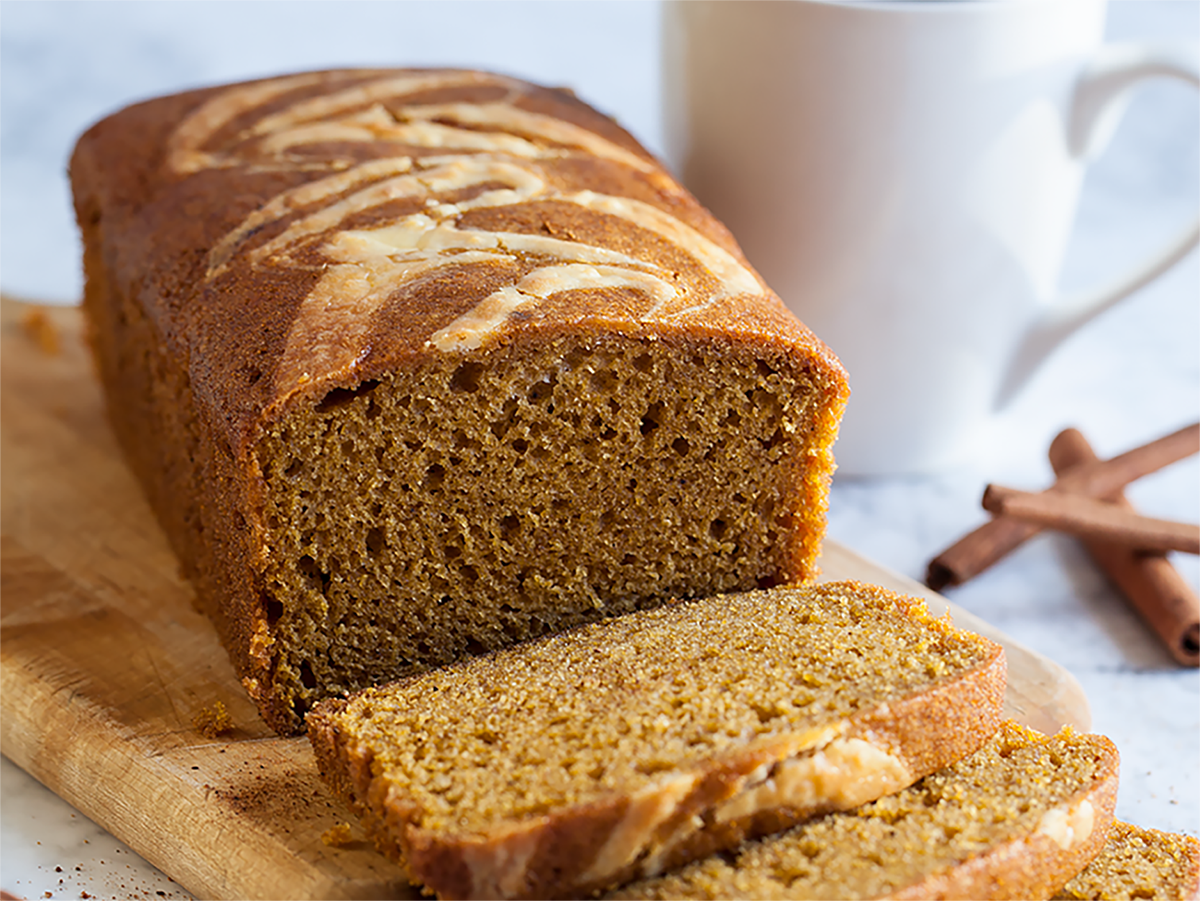 Yields two loaves. Recipe courtesy Neighbor's Mill Bakery & Café.

Ingredients for Dough
3 cups white sugar
1 cup canola oil
1 cup eggs (approximately 3–5 eggs)
1 15-ounce can pumpkin puree
¾ cup water
3½ cups all-purpose flour 
2 teaspoons baking soda
2 teaspoons salt 
1 teaspoon baking powder
1 teaspoon nutmeg
2 teaspoons cinnamon
1 teaspoon ground cloves

Ingredients for the Swirl
½ cup soft cream cheese
½ cup sour cream
1 egg
¼ cup white sugar

To Prepare
Preheat oven to 350˚F. Mix by hand all wet ingredients plus sugar (be careful not to overmix). Add dry ingredients and mix until well incorporated. Let dough rest for at least 10 minutes. Divide in half and set aside. Mix together all ingredients for the swirl. Divide the batter in half and set aside. Grease two 9-by-4-inch loaf pans. Spoon half of the dough into each pan. Use one half of the swirl batter to make an "X" on top of the dough in each loaf pan. Starting at one end of the pan, take a knife or spatula and swirl the dough and the batter together. Bake for one hour and 25 minutes or until top of breads spring back at touch.