Entrees
Scallop Pasta
Scallops paired with pasta and topped with sunny side up eggs. Recipe by Chef Mike Jalili of Touch, Flame and Black Sheep.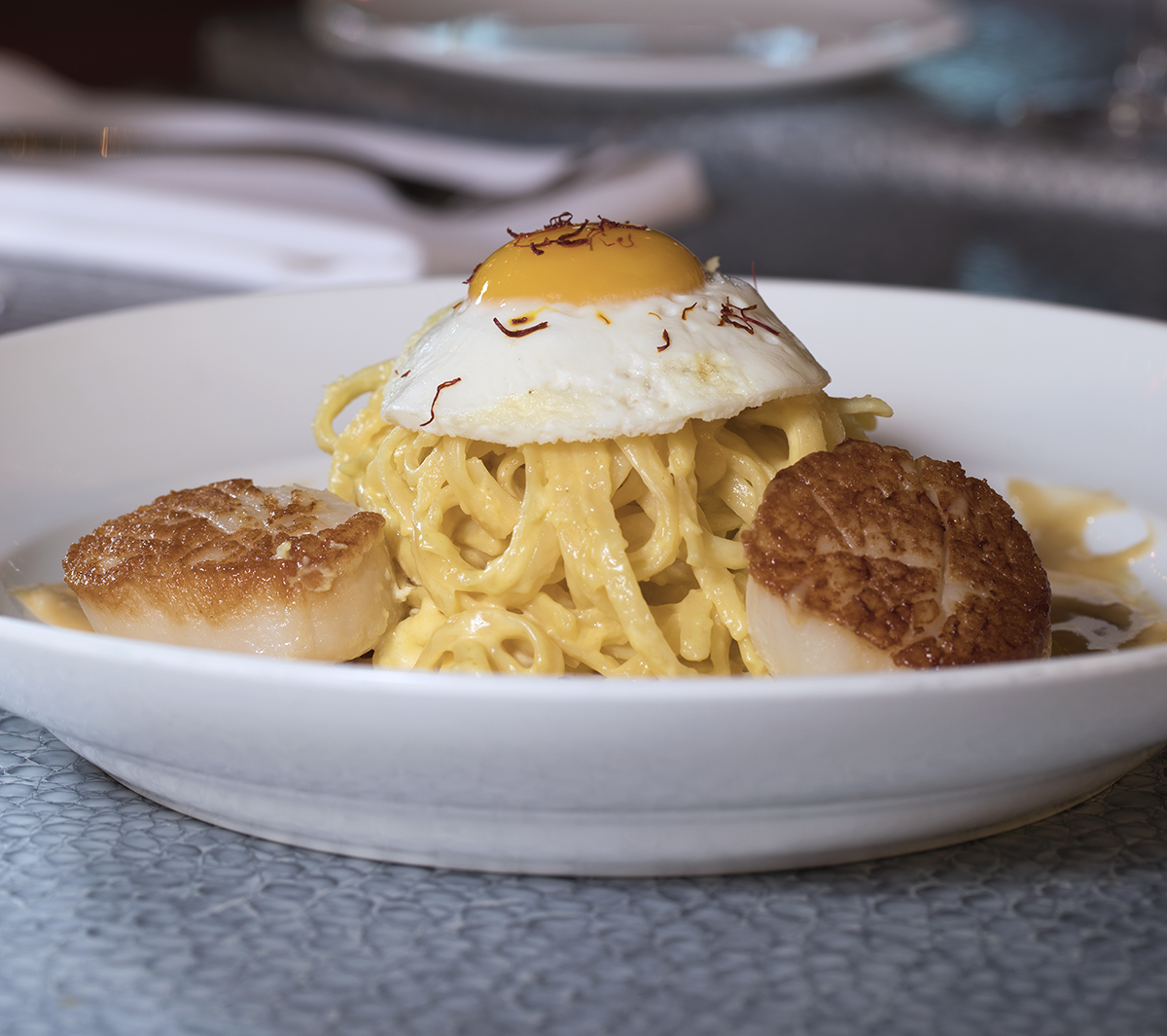 Serves 2. Best paired with Domaine Crotereau Quincy. Recipe by Chef Mike Jalili of Touch Restaurant & Oyster House, Flame Steakhouse and Black Sheep Burgers and Shakes. From our January 2017 Cooking Class.

Ingredients
2 tablespoon garlic, minced
½ cup white wine
Salt to taste
¼ pound butter plus 2 tablespoons, divided
2 tablespoons lemon juice
6 ounces linguini
2 cups heavy cream
½ tablespoon saffron threads
1 cup Parmesan cheese
6–10 fresh scallops, patted dry
2 eggs, cooked sunny side up

To Prepare
In a skillet, sweat garlic until fragrant. Deglaze with wine. Add a pinch of salt, and reduce by a little over one-third. Swirl in quarter pound of butter, add lemon juice, and set aside. Boil linguini until al dente, and drain. Add cream and saffron to skillet, and reduce until cream is slightly thickened. Add remaining butter and Parmesan cheese. Season to taste. Set aside. Add oil to a saute pan, and heat on medium. Salt scallops, and add to pan, sear for about two minutes on each sides. Rest for two minutes. Twirl pasta in center of plate, add scallops and sauce. Top with sunny side up eggs.