Breakfast & Brunch
Strawberry Rhubarb Jam
Make some Strawberry Rhubarb Jam this spring. Recipe adapted by Claire Porter.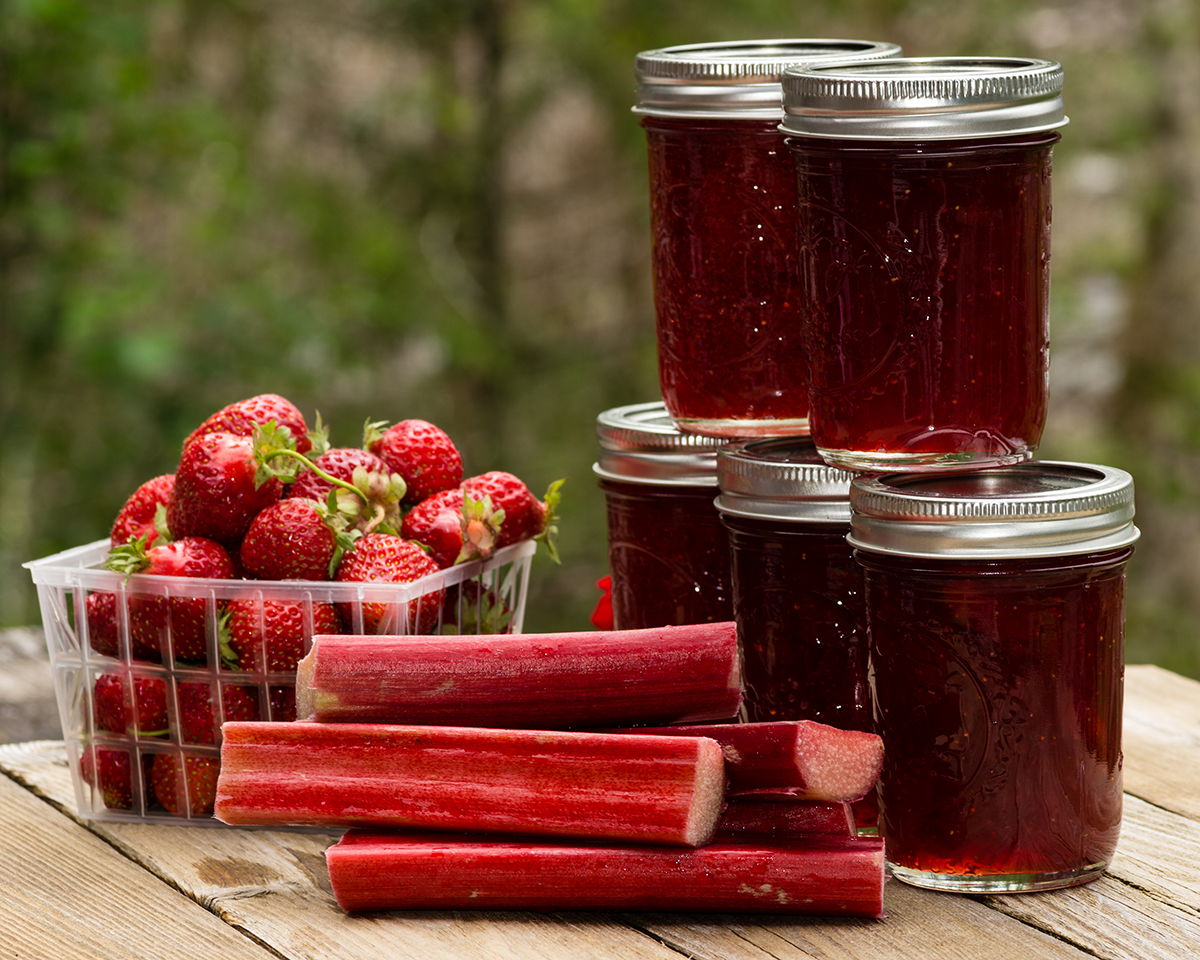 Makes about 2 cups of jam. Recipe adapted by Claire Porter.
Ingredients
1 cup strawberries, washed, hulled and quartered
1 cup rhubarb, washed and cut into ½-inch slices
Zest and juice of one half navel orange
⅓ cup raw honey or to taste
½ teaspoon ground cardamom (or substitute ¼ teaspoon cinnamon and ¼ teaspoon nutmeg)
1 tablespoon chia seeds

To Prepare
Set a medium saucepan over medium-high heat. Add strawberries, rhubarb, orange juice and honey to the saucepan. Cook the mixture for about 15 minutes or until fruit has broken down and started bubbling, stirring occasionally to avoid burning. Taste the mixture and add more honey if necessary. Reduce heat to low, and stir in orange zest and cardamom (or cinnamon-nutmeg mixture if using). Let cook for one minute, stirring. Turn off heat, and stir in chia seeds. Let sit for five to 10 minutes until jam has thickened and chia seeds have gelled. Serve atop toast, goat cheese or biscuits. Store remaining jam in an airtight container and refrigerate.