Desserts
Strawberry Rhubarb Slab Pie
Think outside the pie plate with a strawberry rhubarb slab pie. Recipe from The Food Channel.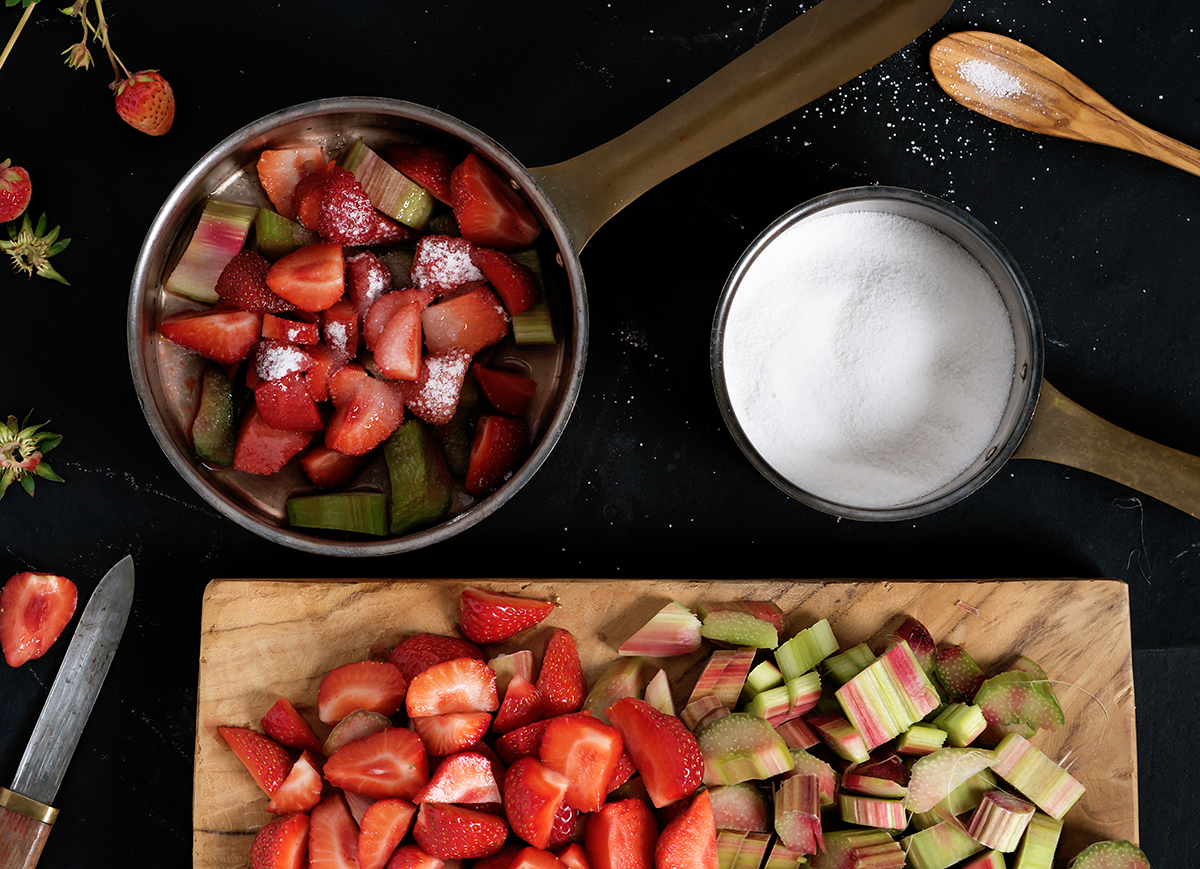 Serves 10. Recipe from The Food Channel.
Ingredients
4 cups fresh rhubarb cut into ½-inch slices
3 cups fresh strawberries, rinsed, hulled and quartered zest and juice of one orange
1½ cup sugar
½ cup brown sugar
2 tablespoons cornstarch
1 tablespoon cinnamon
1 pinch kosher salt
1 pinch black pepper
2 batches pre-made pie crust (homemade or store-bought), separated
1 pinch sanding sugar
1 egg, whisked

To Prepare
Preheat oven to 375ºF. Combine strawberries and rhubarb slices into a bowl and zest orange over the fruit. Juice orange into the bowl. Add both sugars, cornstarch, cinnamon, pepper and salt and stir mixture together. Roll out one half of the pie crust and lay over the base of a raised-edge baking sheet, leaving enough overhang to crimp the edges. Pour fruit mixture into bottom crust. Roll out other half of pie crust and layer over top of the pie. Crimp edges of crust to seal. Brush the top crust with the beaten egg and sprinkle sanding sugar over the top. Cut vents into the top crust. Bake pie for 55 minutes to one hour until crust is golden brown. Allow pie to cool before serving.