Weddings
DIY Your Way to a Happily Ever After
Give your wedding a personal touch with these couldn't-be-easier DIY projects.
By Jenna DeJong
Jan 2018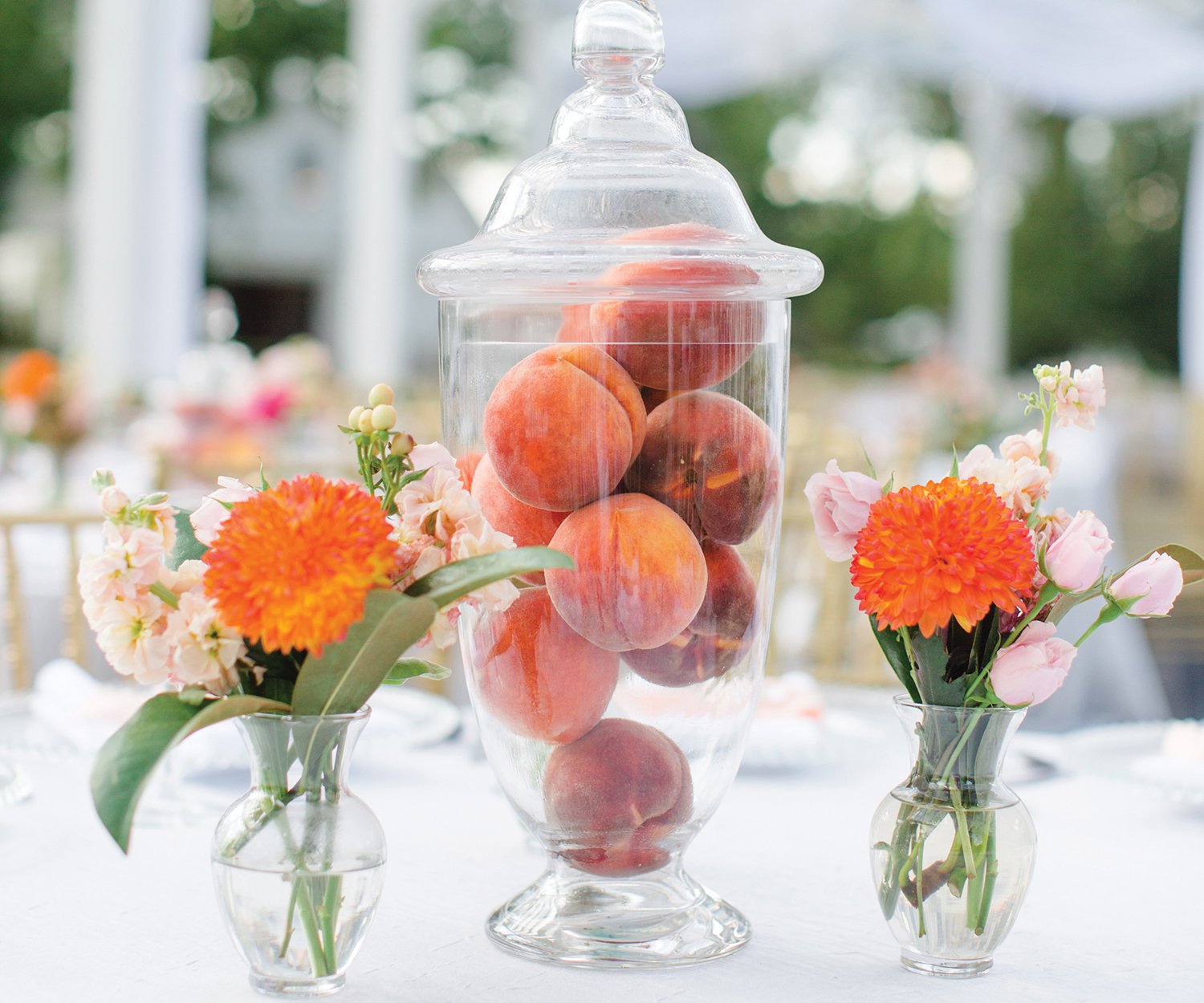 Do-it-yourself projects are a great way to personalize your big day, but DIY endeavors can seem daunting with seemingly unlimited sets of instructions. With these easy-to-follow step-by-step directions, the time spent will be worth the unique added touches. 


Beautifying Your Bouquet
Have the ultimate say in your bouquet at Hazel's Flowers (121 N. Second St., Ozark; 417-581-2328). The florist shop has worked for 58 years creating custom floral designs for weddings, and its newest owners are offering a DIY option in which brides and their parties can create their own bouquets. Patrons can choose any flower, and if Hazel's doesn't already have it in stock, florists will place an order in plenty of time for designing. Each experience costs $75, not including flowers, and includes design tools and supplies, the design space, available expertise by the floral experts themselves and cooler storage. On top of the class, Hazel's keeps your creations packed and cooled until the big day. They'll also drop them off at the venue for $25 and offer setup, making the entire floral experience stress-free. Make sure to schedule an appointment before you visit. 

Directions:
1. Make an appointment for your wedding consultation six to eight weeks before your ceremony. 
2. Choose the flowers you want in your bouquet with the help of Hazel's professional florists.
3. Within the next few days, Hazel's sends a quote for the best prices of your floral selections. 
4. Make an appointment for your design day. 
5. After designing the bouquets, keep your creations at Hazel's until the big day. Hazel's can then drop your flowers off at your venue for an additional $25.
 
Lavender love note
Instead of messy bubbles or confetti, throw dried lavender for a classy, elegant end to your ceremony. Lavender is easily accessible in the summer months, but once it's dried, the herb can be stored until the date of any wedding. To personalize the throwing, keep the lavender in little burlap bags decorated with a custom stamp so guests have a memento from the big day. DIYers can call Springfield Stamp & Engraving for custom stamps ranging from $10.50 to $20. Visit learn2grow.com for more information on drying lavender. 
Materials:
Lavender stalks 
Rubber bands
Hanger
Little burlap bags
Custom stamp 
Directions:
1. Start by drying the lavender. Bundle the stalks together and secure with a rubber band. 
2. Hang each bundle upside down in a dry, warm, dark place.
3. Hang for two to four weeks. Rub fingers along the stalk to deposit lavender and seeds into a bowl. 
4. Use your stamp and ink to personalize the burlap bags. 
5. Let dry. 
6. Once the burlap bags are dry, deposit spoonfuls of lavender into the bags.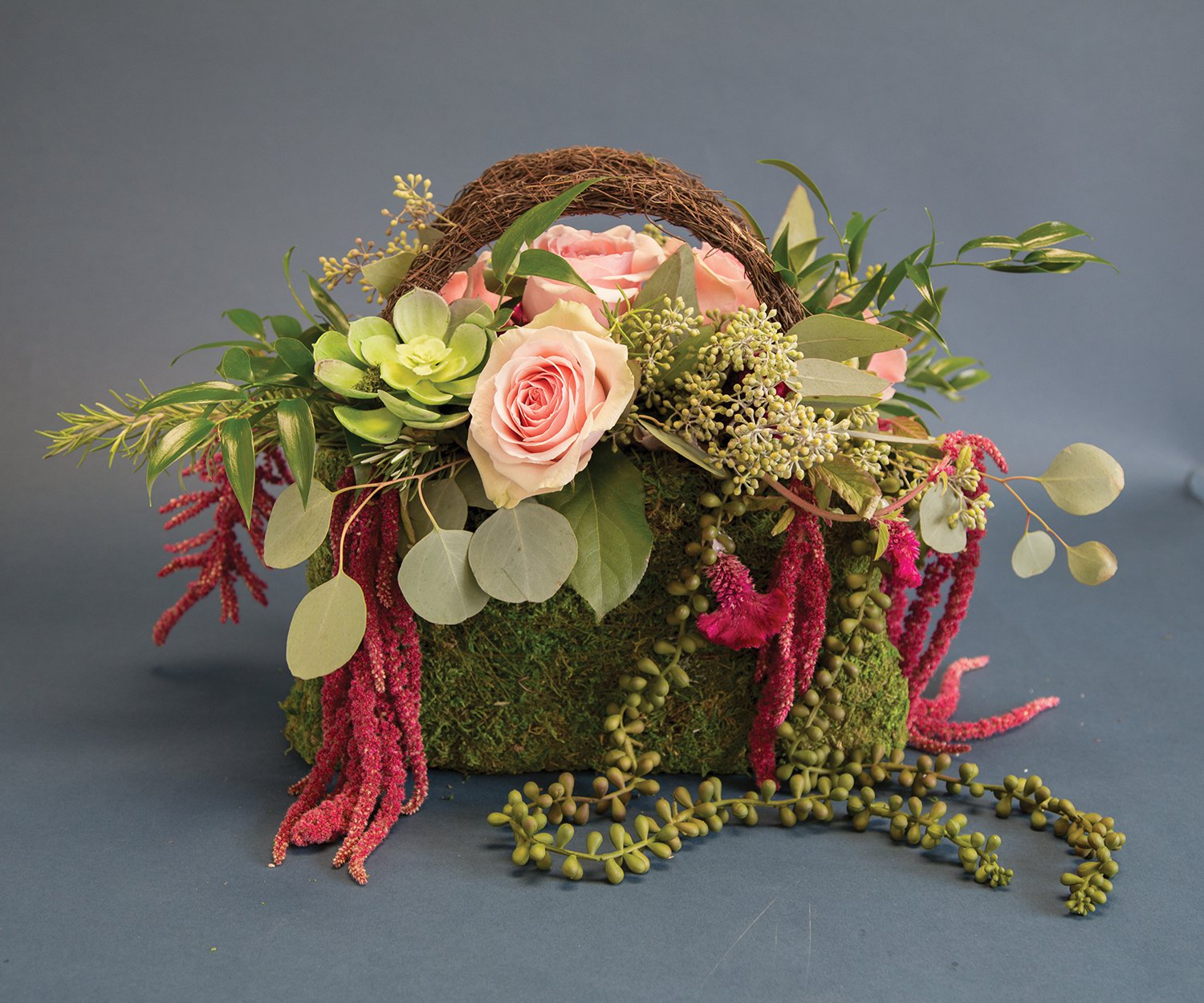 Mossy Minaudiere (above)
A decorated moss purse can be the perfect signature for any season of wedding. Use the eye-catching accessory to hold the flower girl's petals, serve as a depository for congratulatory cards or hold small party favors. Pick yours up at The Flower Merchant (2303 S. Campbell Ave., Springfield; 417-883-8580) for a variety of sizes ranging from $25 to $30. Insider tip: The Flower Merchant also sells moss-covered high heels for those wanting a gorgeously green ensemble. For more information on materials and instructions to beautify your moss purse, visit 100layercake.com. When decorating the purse, make sure to do so the week of the wedding to optimize the freshness of your greenery. 

Materials:
A moss purse
Several stems 4 inches long
2 green pipe cleaners
Ribbon
Scissors and floral clippers
Directions:
1. Gather greens and flowers in a bouquet. 
2. Secure the bouquet by wrapping one pipe cleaner around the plants. 
3. Cut the stems to the length of the inside of the purse. Use the other pipe cleaner to secure the bouquet to the handle of the purse. 
4. Add bows of ribbon to dangle down.


Fruity Touches (top)
Incorporate the fresh feeling of fruit to liven up your ceremony and reception. Ashley Jamison married her husband, Luke, in September 2016 and added peaches to her outdoor wedding's decor. Her husband's family owns a peach orchard, and the couple decided to design the wedding keeping the fruit in mind. Using peaches from the family orchard, the pair rented glass containers from Elegant Touch Linens (301 E. State Highway CC, Suite 1, Nixa; 417-840-5804) and Artistry in Bloom (2049 E. Cherry St., Suite 120, Springfield; 417-844-7704) and placed peaches inside for centerpieces. The two also used the fruit for place card holders and handed out peach jam—made from a family recipe—as party favors. Luke and Ashley suggest keeping the fruit refrigerated and out of the heat for those wanting to follow their lead.