Weddings
Libbianna Eutsler & Matt Jones
A small town pair enjoyed a flower-powered ceremony.
By Karen Bliss
Jan 2018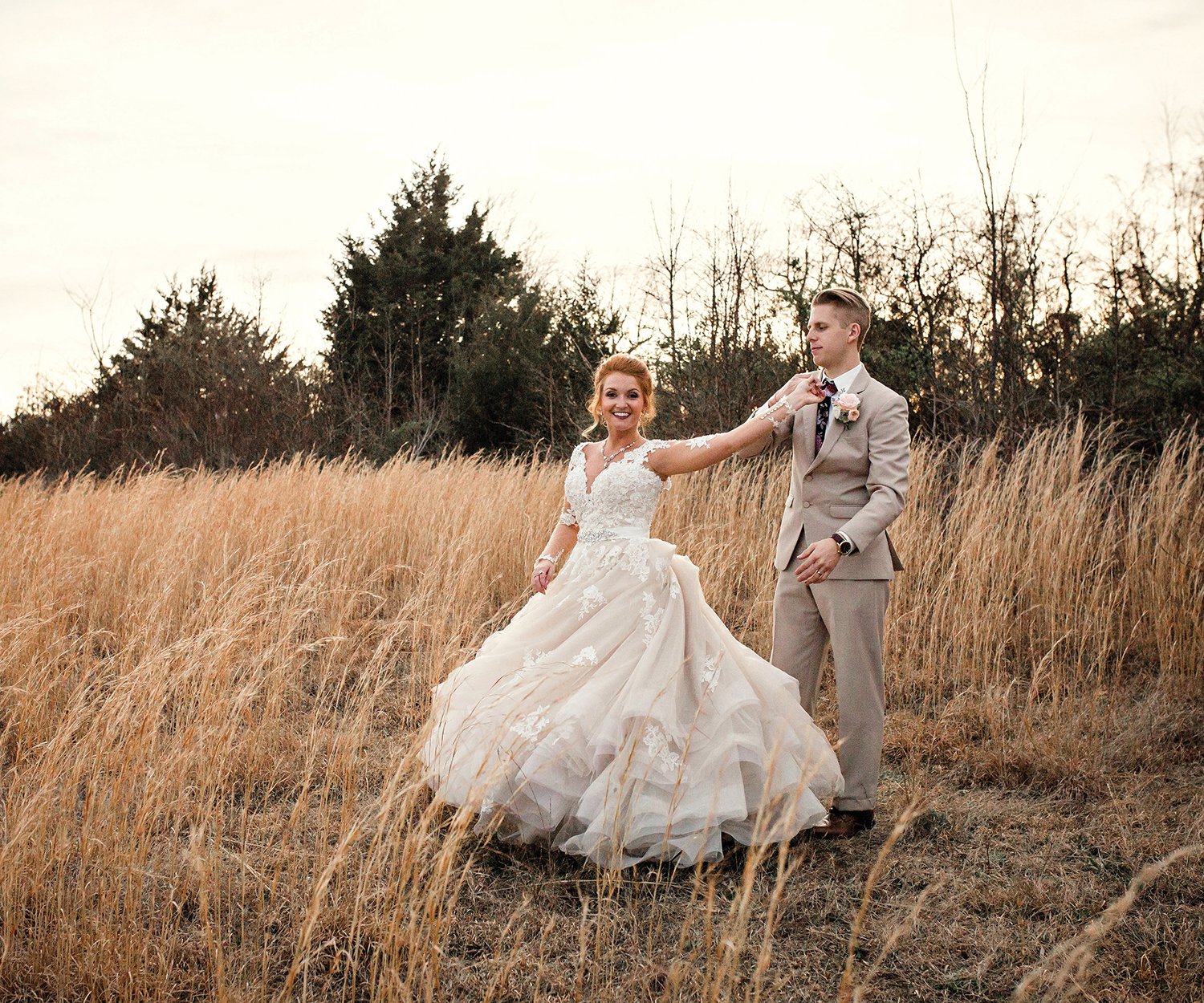 It's impossible to know when you might meet the person of your dreams. But, for Libbianna Eutsler and Matt Jones, their future spouses turned out to be fellow junior high classmates. Matt was a year ahead of her in school. Although they shared the same friend group, they never spent one-on-one time together. 
"We both played sports," Libbianna says. "We were both around sporting events all the time. I used to babysit right across the street from where he used to live. We would talk, but we would never go out of our way to hang out with each other."
But then when the pair were attending school at Ozarks Technical Community College, their mutual friends had a get-together where the couple spent some time talking. From then on, Libbianna said she didn't have interest in anyone else but Matt. 
After three-and-a-half years of dating, Matt took Libbianna, a friend and their dog hiking to Hemmed-In Hollow in Arkansas. There, he proposed to her under a large waterfall. After 10 months of engagement, they were ready to tie the knot. 
Matt and Libbianna are both from Ozark and wanted to plan a wedding with the community in mind. The choice of caterer, videographer and florals were all based on family and friend connections. "Everything that we did, I used a more small town, local approach to it," Libbianna says. "Everything was so close knit, special and fun."
Libbianna and Matt live in Ozark. Libbianna is a certified occupational therapy assistant who is attending Cox College for a master's degree in occupational therapy. Matt is finishing his degree in graphic design while working at Transport Graphics.