Weddings
Mackenzie Lee & Ricky Hernandez
Going the distance was worth it for this perfect pair.
By Rose Marthis
Jan 2018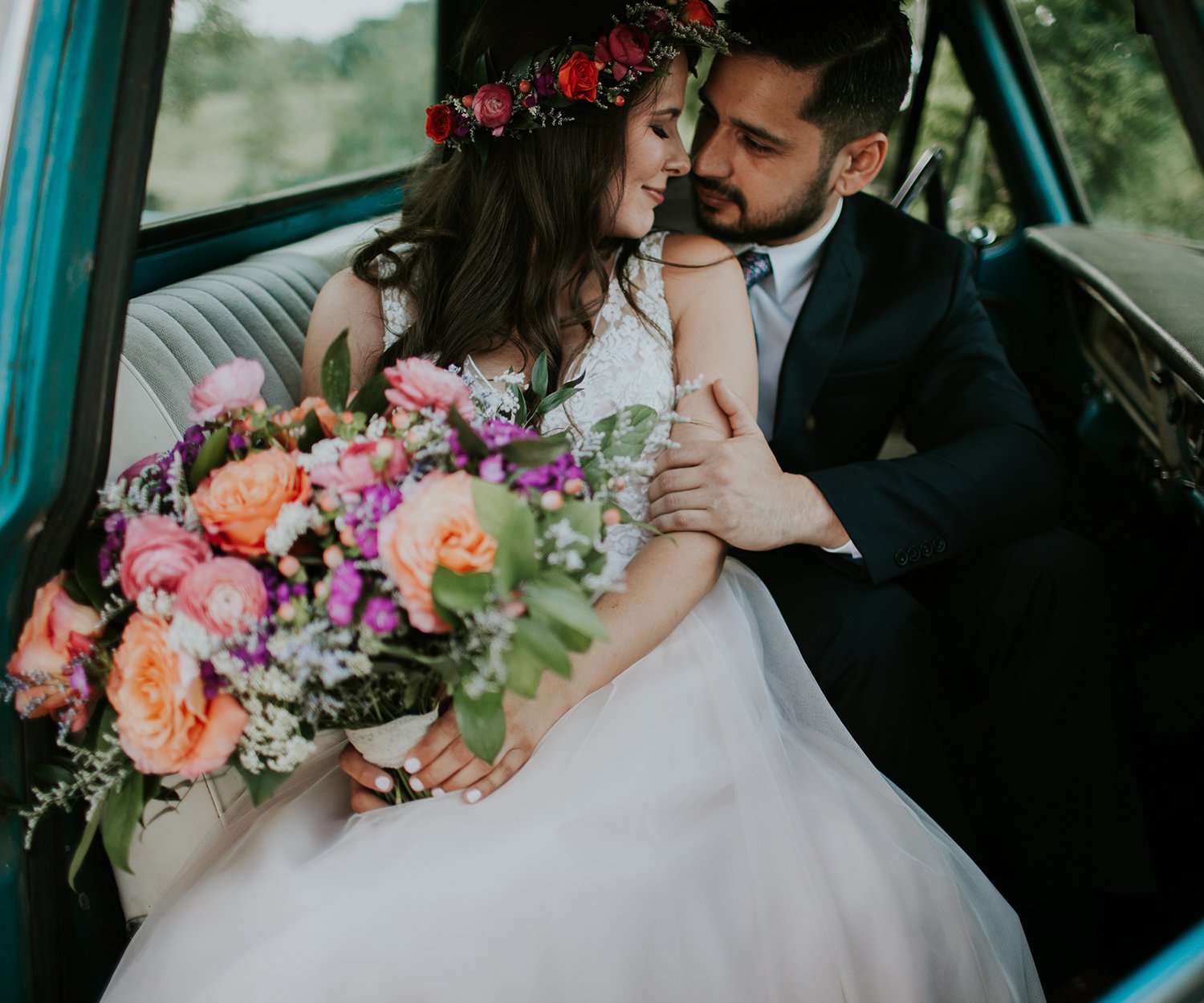 For long-distance lovebirds Mackenzie Lee and Ricky Hernandez, Ponca, Arkansas was the halfway point between her home in Springfield and his home in Russellville, Arkansas. Ponca holds a pretty special place in their hearts: It's where their first date was and where Ricky proposed to Mackenzie. 
After meeting through a friend in August 2014 at a lunch at Metropolitan Farmer, the two hit it off and started dating shortly after. Their first official date was a sunrise hike at Hawksbill Crag. They both woke up at 2 a.m., drove to Ponca to meet and then soaked in the view while getting to know each other. "It's the most memorable first [date] I have ever been on," Mackenzie says. "We both love being outside and hiking, so it was the perfect date for us." 
On August 1, 2015, Ricky planned another hike. Mackenzie had no idea how special this hike was going to be. They drove back to Ponca for another sunrise hike at Hawksbill Crag, but this time Ricky got down on one knee and proposed. "It was such a memorable moment for me because that hike is so special to us," Mackenzie says. "He couldn't have done a better job planning the whole proposal weekend." 
After 10 months of planning, the two tied the knot at their dreamy, casual wedding in Hartville. Watercolors and florals everywhere set the tone for the low-key event, and the couple spent the weekend with their favorite people. Now the couple lives in Springfield where Mackenzie is the executive director at Safe and Sober, and Ricky is a shop manager at Yarbrough Industries.