Weddings
Sweet Treats
Styled by Jessica Kennon Spencer | Photo by Kevin O'Riley
Jun 2014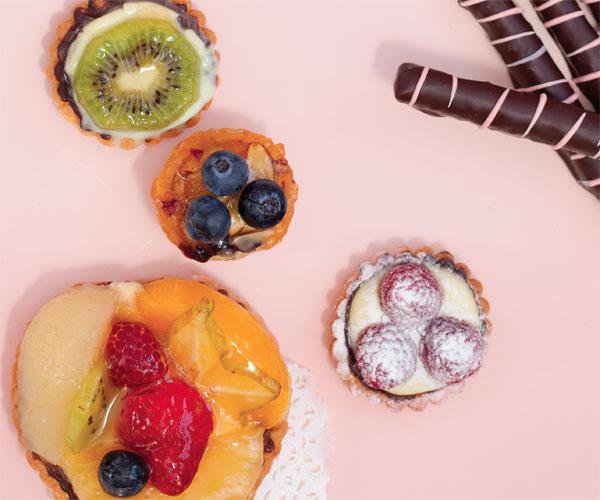 Invite your family and friends to indulge in more than just cake at your wedding celebrations. We found four sugary confections to serve at showers, brunches and even on the big day.
THE WEDDING NIGHT
Add an extra touch to your wedding night with chocolate-covered strawberries. The Keeter Center dresses the berries in a variety of chocolates, drizzles and designs, and they even offer some decorated with chocolate tuxedos and white chocolate wedding dresses! The Keeter Center sells the berries for $25 per dozen.
YOUR BRIDAL SHOWER
These delicate macarons from Elle's Patisserie come in a variety of colors and flavors for $2 each. They're as tasty as they are cute, and they'll add a certain je ne sais quoi to an afternoon shower with your girlfriends.
THE WEDDING BRUNCH
Cute as buttons, these mini fruit tarts from Aviary Creperie and Patisserie are perfect portable snacks and are only $1.25 each. Large versions are $4.
A MIDNIGHT SNACK
After they've been working it on the dance floor for hours, your guests will love enjoying these sweet-and-salty chocolate-covered pretzels from Candy House. They're 99 cents each or four for $3.95.