Weddings
Love Bites
Give your wedding guests a camping favorite with this easy take-home s'mores favor.
By Rose Marthis | Photos by Scott Cotton Photography
Jun 2015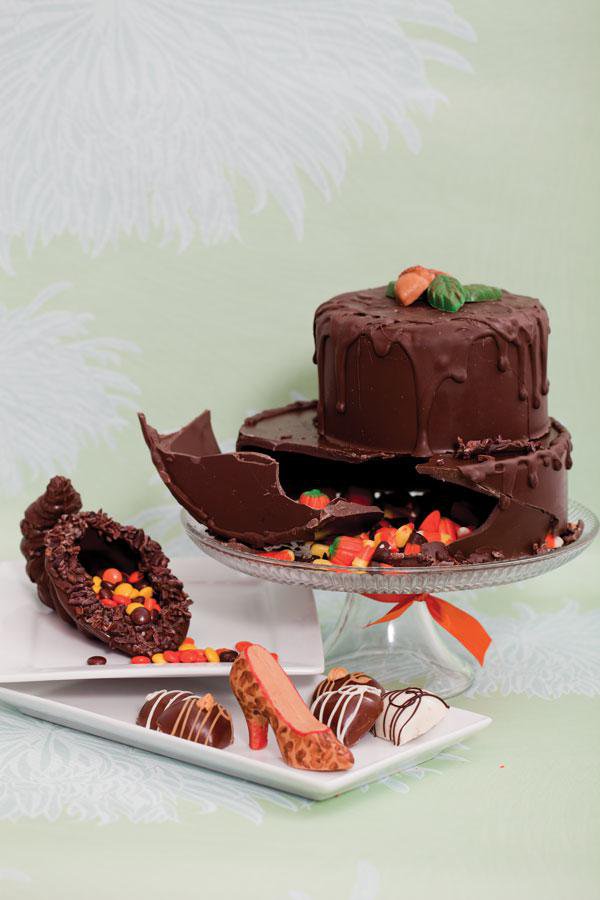 These simple but cute favors were assembled less than 24 hours before the wedding. 
The best thing about s'mores: They can be eaten year-round. 
Josh and Stephanie Cogdill used s'mores to add a touch of coziness to their winter wedding, but melty chocolate and marshmallow squished between two crunchy, sweet Graham crackers are delicious no matter the weather. 
Stephanie knew she wanted to incorporate s'mores into her wedding somehow and thought about having a make-your-own s'mores bar. But the couple had already planned for a hot cocoa station and didn't want to add more work. 
So Stephanie scoured Pinterest for other ways to use s'mores and found an idea for wedding favors that gives each guest their own giant delicious treat. It was perfect: simple, inexpensive and, most importantly, darling. Stephanie sent the idea to her wedding coordinator, Samantha Richardson at Ellee's Event Rental & Design, with less than a week to go before the wedding. 
Without much time to spare, Samantha got to work and bought all the materials and ingredients needed for the s'mores. With hours of work before her, she quickly enlisted the help of her family. The group finished almost 200 individual s'mores favors the night before the big day. 
"I try to make everything that my brides want happen," Samantha says. She already had the labels, so she was able to add "S'more Love, Stephanie & Josh, 1.10.15" and finish them off with gold ribbon to match the wedding colors.  
"People loved them," Stephanie says. "It turned out well not having a s'mores bar." 
The simple sweet treats ended up being the perfect finishing touch to an already extra-sweet wedding.

Guests left with s'more treats after the wedding.
What You Need: 
Graham crackers
Chocolate bars
Jumbo marshmallows
Cellophane bags
Ribbon 
Labels
Hole puncher
What You Do: 
1. Break all graham crackers in half. 
2. If necessary, break large chocolate bars into smaller squares.
3. Assemble s'mores: Graham cracker, chocolate, jumbo marshmallow, graham cracker.
4. Place in clear bag.
5. Hole punch labels and put ribbon through hole.
6. Tie the ribbon and label around the top of the bag to close it. 
Josh and Stephanie from Pollock Pictures on Vimeo.