Weddings
Do's & Don'ts For Reception Seating
The experts weigh in on how and where to seat guests for the big party.
By Savannah Waszczuk | Photo by Mandy Evans Photography
Jun 2016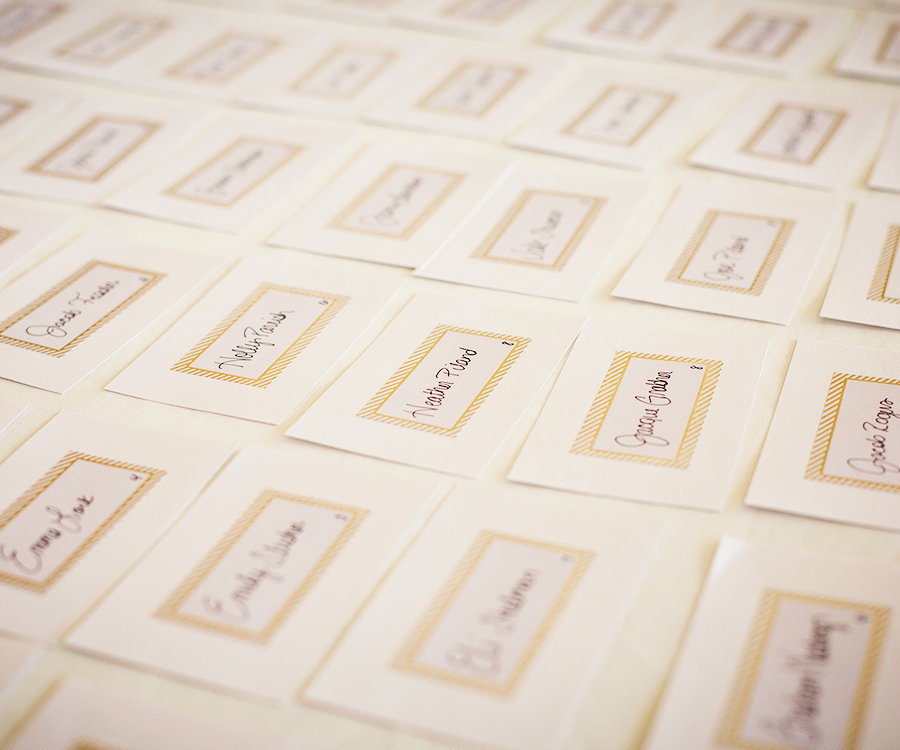 DO: Have a place card for everyone in the wedding party as well as the bride's and groom's families. This eliminates confusion about who has reserved seating.—Lenette Kujawa, Aflair Events


DO: Make place cards for every guest when it's a sit-down dinner with a meal choice. If it's a buffet dinner, just sit down and enjoy your evening.—Joyce Criswell, The Bride's Maid


DO: Assign tables if it's a large reception. I encourage people to make an alphabetized escort poster.—Mary Douglas, Bringing it Together Events


DON'T: Seat too many at a table. A 6-foot round holds up to 12 without chargers. With chargers you can get up to 10. It also depends on the type of chair.—L.K.
 
DO: Put names on both sides of place cards, so the person across from you can see who you are.—J.C.


DO: Get creative with table names or numbers. I had one couple that met in Chicago, so each table had a different tourist site in Chicago. Or, instead of Table #1, put pictures of the bride and groom at age 1, or 2 or 3.—J.C.


DO: Consider your guests and the formality of the wedding. I can't see using escort cards and all this formality if you're getting married in a barn.—J.C.


DO: Start early. Assign tables before RSVPs come back. It's easier to remove people than to scramble in those last few weeks.—M.D.


DON'T: Use "Reserved" signs. Simply reserving an entire table is not clear enough to indicate who should be sitting there.—L.K. 


DO: Make a seating chart. If you don't want to get into escort cards, just do a seating chart. Put it in a frame on a door or find another creative idea.—J.C. 


DON'T: Get too fancy with the escort poster. If you write table numbers in another language, they won't remember the word.—M.D.


DO: Obtain a floor plan. Get something from your venue so you know where you can place tables.—J.C.


DO: Keep your family tables up close to the head tables and the dancing floor. That's where everything happens.—L.K. 


DON'T: Do nametags. This is a wedding, not a convention. Guests are capable of making any introductions you haven't made.—J.C.


DO: Hire a wedding planner. We take care of the escort poster and getting table numbers, we make sure the numbers are right. We're there when the guests arrive, and we take care of any glitches.—M.D.