Weddings
One Family, One Church, Multiple Generations
Molly and Zane Eulinger got married in the Clever United Methodist Church, where Molly's grandparents met, her parents exchanged vows and she grew up. Molly shares how she started a tradition made to last.
By Molly Eulinger as told to Asia Key | Photos by Mandy Evans Photography
Jun 2017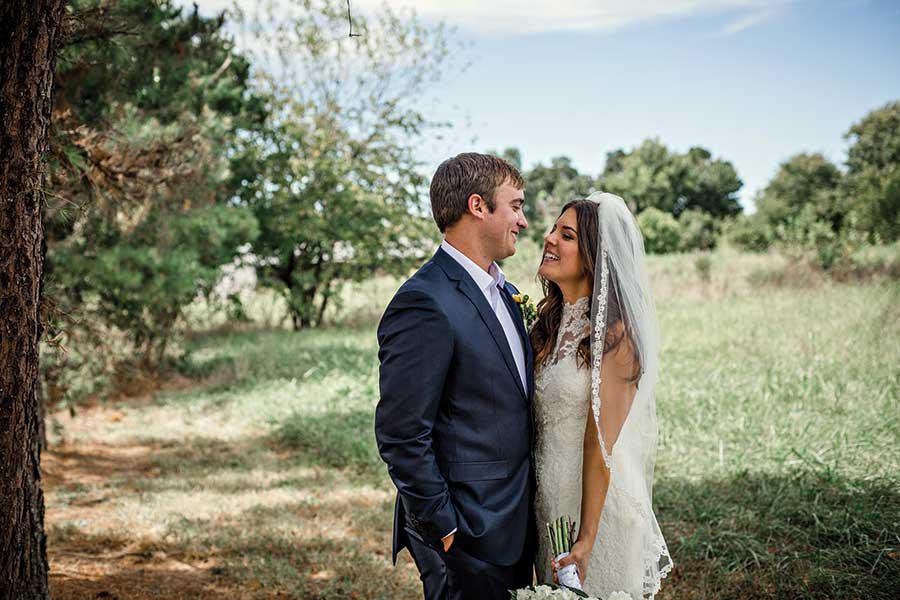 The first thing we thought about was location. We live in Kansas City, but we met while going to school at Missouri State University. We were together for four years before we got married, but we were friends all through college. This area is special to us, so we knew we wanted to get married somewhere around Springfield.

I grew up in the country on a farm. I always wanted to get married somewhere that represented my childhood. Given the amount of people we wanted to invite, we were struggling with where we would have it. It had to be somewhere that was big enough but still had that vintage charm that we wanted. Then I thought about Clever United Methodist Church. My parents got married there, my grandparents were sort of founders of the church, and it had recently gone through a renovation.
After 100 years, they restored it to its original state. I went to church there a couple of times with my family, and it was just perfect. What stood out the most were the stained-glass windows. My grandma even donated a piece in the stained glass. Having an evening wedding in a farm setting with the light it brought in made it very picturesque. The walls were a cream color, and the white ceiling was really high and had crown molding. Everything was original. The wooden pews were all handmade—like you would see in an old movie. That stood out to me too, how classic everything was. It was unique, and it could hold about 250 and had historic charm. 
My Grandma and Grandpa King went to that church, and my grandpa passed about ten years ago. So being in that church, even though he wasn't there, he was there. Feeling my grandpa's presence made it sentimental for me. I think our guests felt that, too. My parents were touched to find out the same place they exchanged vows would be where we would start our marriage. My children will grow up knowing about Clever Church because it is so sentimental to our family. I would love if they got married there, too.