Weddings
For the Groom: Pocket Squares
The latest trends in pocket squares can add plenty of style to your man's wedding day ensemble. Whether you're going vintage or totally modern, 417-land shops are here to help your groom look his best.
By Ettie Berneking | Photo by Kevin O'Riley
Dec 2014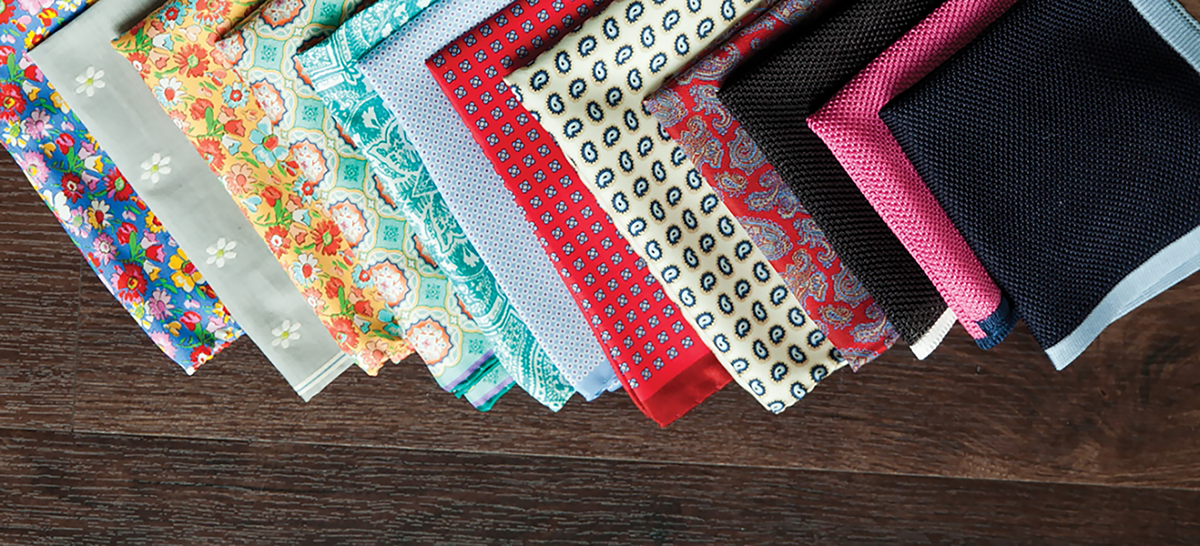 Floral

Floral prints are all the rage right now, and these fun and whimsical patterns work great with a simple suit. Be wary of pairing these with a traditional tux. The bursts of color are a bit too bold. 


Pastel
Pastels look especially great for a winter or spring wedding. The soft colors lend themselves to a variety of styles, whether you're planning an outdoor wedding or a classic church wedding. The nice thing with these colors is they can look great with almost anything, but the pops of color can be a bit bold for a traditional black suit or tux. 
 
Classic
For a classic wedding ensemble, 417-land grooms are leaning more toward dark gray and navy suits, which go great with a bright red pocket square. Pair that with a solid red tie or a solid light blue tie to match the blue paisley pattern.


Knit
These knit pocket squares offer a nod to their vintage counterparts but with a dash of modern style. They look great paired with a modern dark gray suit but also look sharp when worn with a tuxedo.


---

1. Altea silk blue floral pocket square, $45 at Town & County 2. General Knot & Co. gray floral pocket square, $32 at Hudson Hawk Barber & Shop 3. Altea silk orange floral pocket square, $45 at Town & County 4. Ted Baker pocket square, $49.50 at Town & County 5. Robert Talbott silk pastel pocket square, $50 at Town & County 6. Eton silk pastel pocket square, $47.50 at Blackwells 7. Eton silk bright red pocket square, $47.50 at Blackwells 8. Altea silk cream pocket square, $45 at Town & County 9. Eton dark red paisley pocket square, $47.50 at Town & County 10. Ferrell Reed silk black and white pocket square,  $49.50 at Town & County 11. Ferrell Reed silk pink and navy pocket square, $49.50 at Town & County 12. Eton knit navy pocket square, $47.50 at Blackwells