Advice
Best Antimicrobial Fixtures for Your Home
COVID-19 has us reevaluating our hand-washing practices and housekeeping habits. Stop germs in their tracks with these antimicrobial fixtures from local suppliers.
By Lillian Stone
Sep 2020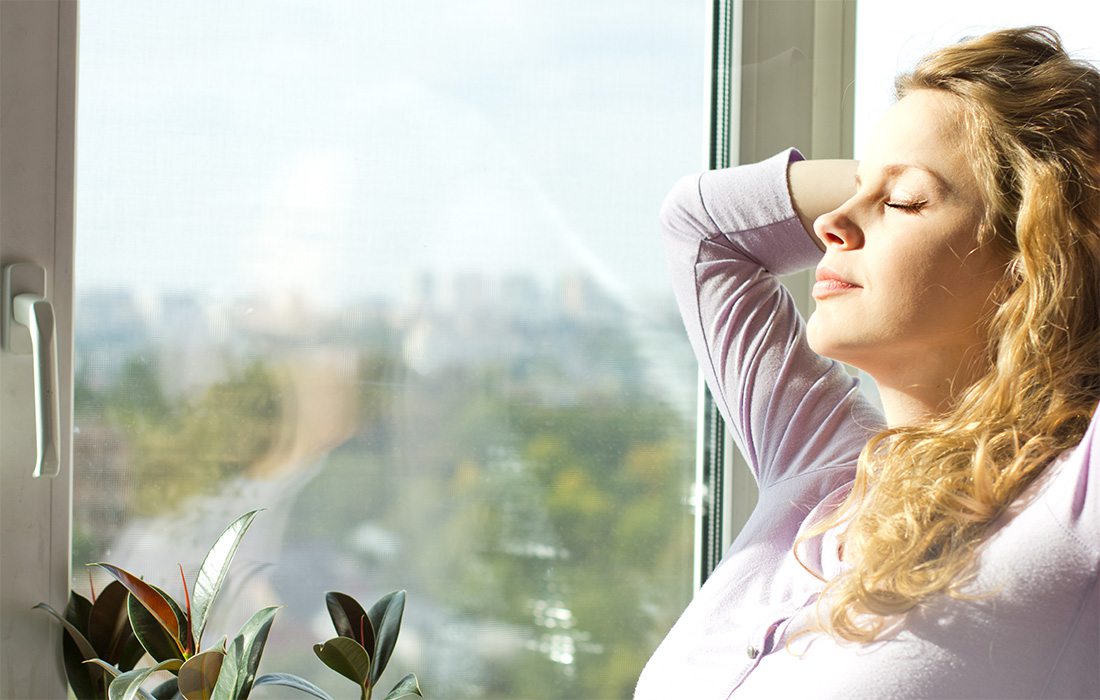 Cleaner Air
Reality check: According to the Environmental Protection Agency (EPA), your home's air quality might be up to eight times more toxic than the air outdoors. Culprits like mold, pet dander and even chimney smoke all contribute to indoor air pollution, while viruses like COVID-19 can linger in the air long after a cough or a sneeze. So, how do you protect your family? To make cleaner air a priority in your home, try an air filtration apparatus like the Trane CleanEffects system. The Trane system removes up to 99.98 percent of airborne particles, including a wide variety of harmful bacteria and allergens. The system is also certified asthma and allergy-friendly, making it a good option for family members with breathing difficulties. Talk to the experts at SS&B Heating and Cooling about whether the Trane system is a good fit for your home.
Hands-Free Fixtures
Home cooks know all about the dangers of cross-contamination, or the risks of handling bacteria-ridden raw foods like meat, seafood and eggs. And while a cursory swipe with a Clorox wipe might seem like the best way to tackle surface bacteria, studies show that harmful germs—like the coronavirus that causes COVID-19—can linger on surfaces for hours. Think of it this way: If you venture out to the grocery store and pick up coronavirus on your hands, the virus can easily transfer to your bathroom faucet knobs when you wash your hands. To conquer cross-contamination once and for all, consider a hands-free, mess-free alternative like motion-activated sink fixtures. Not only do motion-activated fixtures solve food contamination issues, eliminating the need to touch your kitchen or bathroom faucet can also dramatically reduce bacteria circulation in your home. Talk to the team at Harry Cooper Supply Co. to find out how you can wave goodbye to harmful germs.
Water Filtration
Your tap water may be crystal-clear, but hidden microbes tell a different story. The Water Quality Association (WQA) found a wide variety of drinking water contaminants in American taps, including disinfectant byproducts, solvents, pesticides, radium and even arsenic. According to the WQA, these contaminants can lead to chronic health problems like cancer, kidney dysfunction and reproductive health issues. Switching to a refrigerator tap might seem like a safer option, but refrigerator filters can become just as germy over time. Safeguard your drinking water with the help of Metro Appliances & More, offering the Jenn-Air everydrop® Refrigerator Water Filter. This easy-to-install refrigerator filter reduces 99 percent of lead in drinking water. It also keeps water tasting great while tackling 24 other potentially harmful contaminants including pharmaceuticals, waterborne parasites, lead and asbestos. Just be sure to replace the filter every six months or so to maximize the filter's efficiency.

Antimicrobial Surfaces
Tired of scrubbing your kitchen countertops into oblivion, only to worry that stubborn germs might be left behind? Opt for antimicrobial surfaces like quartz countertops, which create a naturally germ-free environment. Not only is quartz a sleek, gorgeous addition to any modern kitchen, it's also nonporous, which makes it tough for germs—and messy kitchen substances like coffee grounds or olive oil—to stick around. Plus, unlike granite or marble, quartz doesn't need to be sealed or treated. For kitchen or bath accents, try Wilsonart quartz, a sleek option known as one of the market's highest-performing microbial surfaces. Wilsonart quartz designs range from old-world imitation marble to retro terrazzo, but don't just take our word for it—you can browse this season's options through Unique Tile.