Trends
Contemporary Lighting and Finishes Elevate this Bathroom Remodel
Andrea Deckard brings this modern bathroom together with thoughtful details.
By Michaela Satterfield
Sep 2019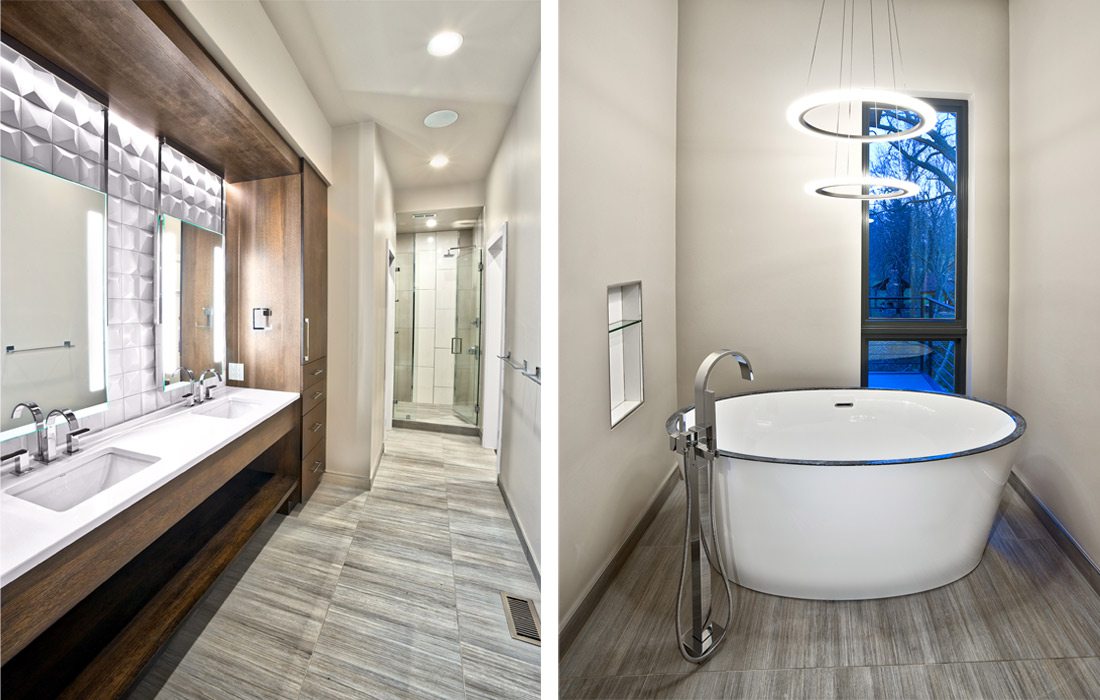 Finding the perfect light fixture to fit this bathroom took some searching, but in the end, it all paid off. When Andrea Deckard of A. Deckard Interiors found this modern "chandelier," she knew the perfect place for it was above the bathtub for this sleek, contemporary space design. She wasn't alone. The homeowner agreed.
Aside from the light fixture, Deckard says there are several other details in the bathroom that bring it all together. The mirrors, for example, don't touch the wall—they're mounted from the top and bottom. These create a point of interest, as this is not something you see every day. Deckard also says the textural tile behind the vanity adds a "beautiful layer" that not everyone notices right away. The chrome found on the edge of the tub and the faucets is a small detail that keeps the design consistent. The vanity, custom designed for the homeowners' storage needs, is as functional as it is beautiful with its dark wood stain. The neutral color palette keeps it all simple and clean. Tasteful details that don't overpower each other give this modern bathroom a luxurious feel.