Trends
Beauty Beneath the Layers with Mandi Young of Juniper Gardens
Mandi Young, owner of Juniper Gardens, discovers trends from all decades while renovating her 1920s farmhouse.
By Jo Jolliff
Jun 2022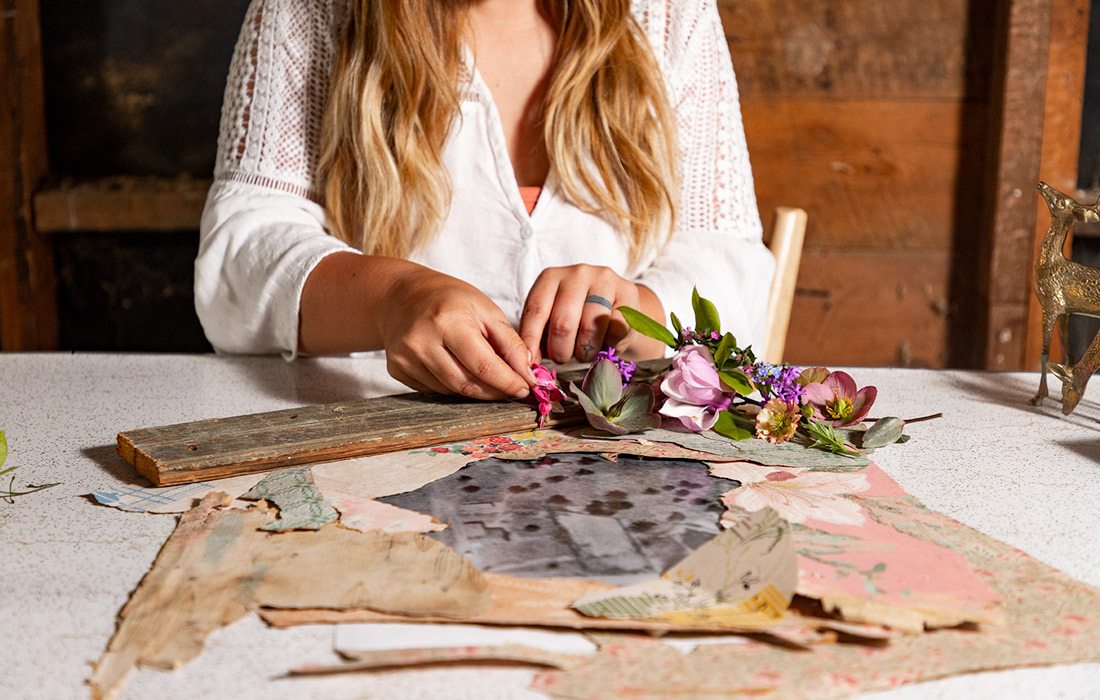 A red roof with yellow siding, 6-foot ceilings and 1,000 square feet full of janky remodels is what Mandi Young and her family of four were met with when they bought their old farmhouse. "We walked in the door and I was like, 'We need to bulldoze this thing. It is awful,'" says Young.
They purchased the land for their sustainable wedding venue, Juniper Gardens (1135 Longhorn Rd., Fair Grove, 417-693-1441), and the 1920s farmhouse came with it. The Young family originally intended to build a new home on the property, but with the current high construction costs decided to hold off and instead focus on fixing up the farmhouse.

To begin the remodel they started with demo-ing the home, peeling back layer after layer of plaster, drywall and beadboard from the ceilings. "I've kind of been falling in love with the house a little bit as we've taken all these layers back," says Young. Along with the now higher ceiling level, Young discovered nearly six layers of different wallpapers in each room from throughout the decades. "As soon as I started seeing the wallpaper I just knew it was special," she says. "I keep thinking about all these women who have probably put up layers and layers of wallpaper over the years to try and give some charm to this old house, and I was like, 'Okay, I can be the next in line to fix up this house.'"
The wallpapers start with layers from the 1930s and 1940s featuring traditional florals and shades of blues. Then they transition into oranges, yellows, greens and browns as the styles of each generation pass on to the next. Young intends to keep the 1950s flair of the house by featuring her collection of furniture from the 1940s to the 1960s and using the wallpaper she has preserved as decor behind a historical aerial map of the property. "It just feels like I need to honor what's been going on in this house because it's been through a lot," she says.