Life
12 Facts to Make You Love Springfield Little Theatre Even More
Springfield Little Theatre has been a Springfield staple for decades, but chances are, there's a whole lot about this troupe that you don't know.
by Ettie Berneking
Sep 01 2022 at 8 a.m.
Springfield Little Theatre has been entertaining southwest Missouri audiences since 1934, and it's brought much more than popular musicals to the stage at The Landers. It's trained Broadway actors, inspired generations of performers and producers, collaborated with neighboring theater companies, teamed up with local partners, including Springfield Public Schools, and so much more all in an effort to bring the love of live theater out into the community. But even the most avid theater-goers likely don't know these fun facts about Springfield Little Theatre.

PRESENTED BY
1. You can submit your own show ideas.
You can submit your show ideas to The Judy even if you're not a regular performer with Springfield Little Theatre. The Judy, which houses SLT's educational programming, also features a 60-seat, black box theater plus The Reynolds Auditorium. The Judy's stages make for a great laboratory for emerging directors. The Judy has hosted one-act plays, children theater performances, improv and solo performers. It even hosted a live magician once.
2. You can book your kid's birthday party at The Judy.
Imagine turning seven and celebrating your birthday with two of your favorite Disney characters. That's pretty much what happens when SLT takes over the party planning. The SLT team handles everything from party design to the cake , punch to party games. All you have to do is pick your theme, and two SLT cast members will show up in character and celebrate with you.
3. Classes at The Judy are open to all ages.
If you've never taken an acting class, but the bard's voice is calling your name, sign up for one of the classes at The Judy. All ages and skill levels are welcome. If you're still unsure, consider this— 56 new cast members made their Landers' debut last season.
4. This year will mark the fourth time Beauty and The Beast has taken the stage at The Landers.
SLT first brought this beloved Disney adaptation to life in 2005, and now it's back for the 2022–2023 season. Not only is this a wildly popular show for SLT audiences, it's also considered a game-changer for SLT's operations. When the theater first brought the show to town in 2005, it had to take out a $20,000 loan in order to cover the cost of creating all the costumes. At the time, this was SLT's biggest investment in costumes, so to pay off the loan, the theater launched a program where it rented all of those pricey costumes out to other theaters around the country. The rental program worked so well, it became a revenue stream for SLT that's still used today. And as for that $20,000 loan—SLT paid it off in one year.
5. All of the shows on this season's lineup with the exception of Beauty and the Beast are new to the current SLT team.
The last time these shows were performed at The Landers was in the '80s. That means that both audiences and SLT cast and crew will be enjoying this season's performances for the very first time. This season's calendar includes Something Rotten, School of Rock, White Christmas, Chitty Chitty Bang Bang, The Play That Goes Wrong, Pippin and Beauty and The Beast.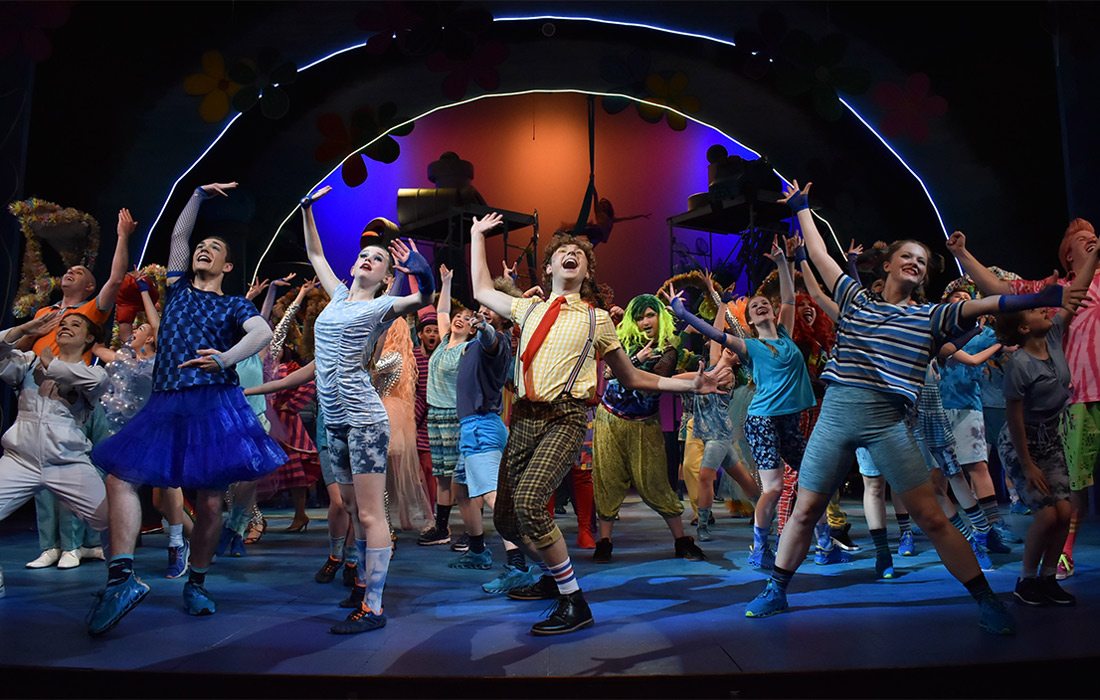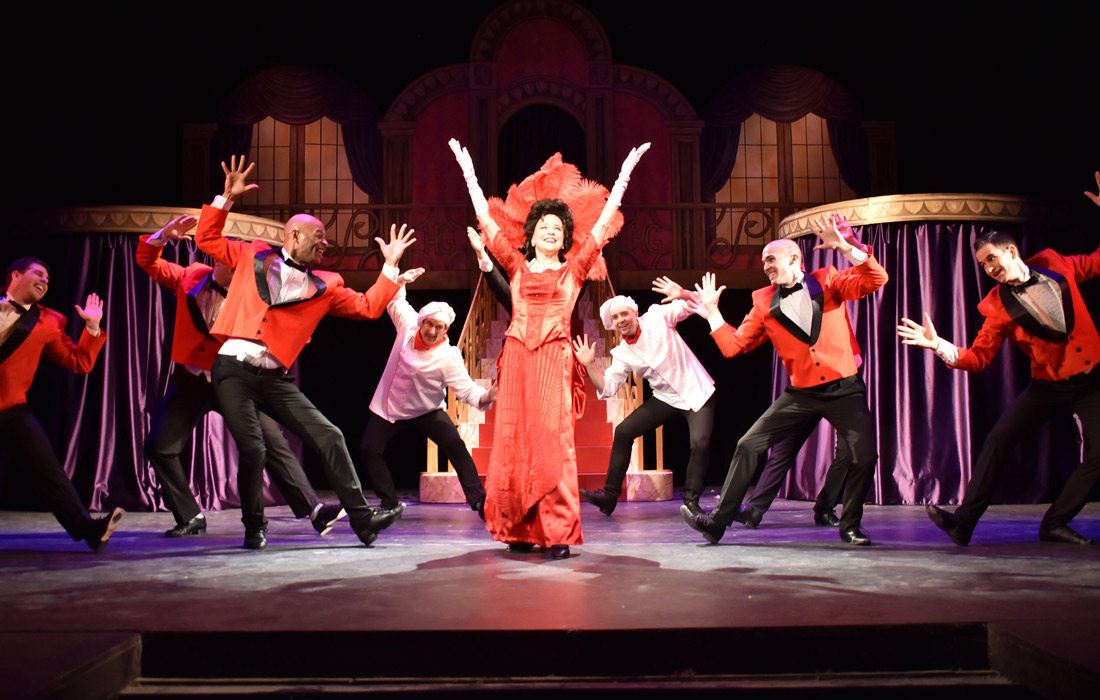 Photos by Tonya Forbes
6. Everyone on the SLT full-time staff started off as a volunteer. 
It's true! This local theater troupe truly runs on volunteers, which is why it's always welcoming new volunteers into the fold. You don't need any specific skills to volunteer with SLT. The theater team will train you whether you're interested in building sets, sewing costumes or taking tickets at the door.
7. The average cost of a single costume is $100.
Some characters have several costume changes in a single show, so don't be blown away if you hear that SLT spent $500 on one cast member's costumes.
8. It costs SLT close to $65,000 to produce a musical at The Landers.
The most expensive part of putting on any show is purchasing the rights. When SLT brought Frozen Jr. to the stage, it cost $11,350. The priciest show to date was Grease, which cost $39,500 just for royalties. SLT had to pay extra to get the rights to some of the most popular songs fans would recognize from the movie.
9. The most expensive show SLT has ever performed was Producers.
The set for this show was massive, and the costumes were also pricey.
10. SLT has welcomed its fair share of Broadway stars.
One of the best-known names to get their start with SLT is Lucas Grabeel, but you likely know him from High School Musical. Other stars to grace the stage at The Landers include singer Jake Wesley Rogers, Dana Powell from the hit TV show Modern Family, Tony-award winner Betty Buckley, Golden Globe-winner Kathleen Turner, Kim Crosby who is best known as the original Cinderella in Into The Woods and her husband and fellow Broadway actor Robert Westenberg.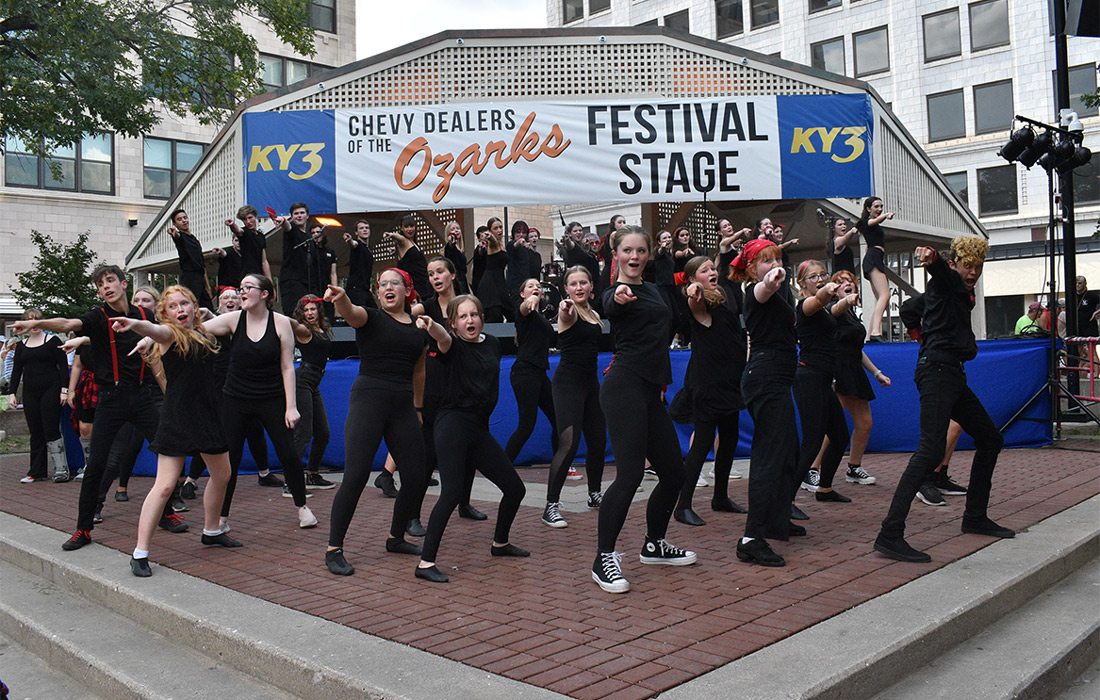 11. The massive chandelier that hangs inside The Landers is not the original.
The original chandelier was about three times bigger, and it crashed to the floor one day when no one was around. Was it caused by the ghost that haunts the theater? No one knows.
12. The local art scene brings in $27 million to Springfield.
It's true! Any time you go out to see a live show, or the ballet or the Springfield Symphony, your ticket brings an additional $36 to the area. That's because most people who head to see a show, also grab dinner, celebrate with cocktails, book a hotel room… you name it. As a result, Springfield's local art scene is a big money maker for the area.
Springfield Little Theatre
311 E. Walnut Street, Springfield, Missouri
417-869-3869
Monday–Friday, 9 a.m.–5 p.m.