Things to Do
5 Best Outdoor Spring Activities in Southwest Missouri
Stretch those legs and bring the whole family with you for these outdoor adventures in southwest Missouri.
by Ettie Berneking
Apr 01 2021 at 8 a.m.
Spring is finally here, and when it comes to life in the Ozarks, few seasons have as much natural beauty to offer as springtime. Flowers are popping up, waterfalls are flowing, trees are budding, and everyone is itching to get outside after a long, cold winter. Whether it's just you or you've got the whole family in tow, here are five of our favorite ways to get outdoors and enjoy all the natural beauty our corner of the state has to offer.
PRESENTED BY

Each spring, the Springfield Botanical Gardens hosts its annual Cherry Blossom Kite and Pinata Day, and this year, the event returns April 10 from 11 a.m. to 4 p.m. Bring your lawn chairs or a picnic blanket and find the perfect spot on the grassy hillside where you can soak up some sun and enjoy the sights or send your own kite soaring into the air. Admission is free, and guests are welcome to bring their own kite or purchase a kite or pinata kit for $5. All guests are required to wear face coverings when interacting with Garden staff. This is also a great day to visit the Mizumoto Japanese Stroll Garden as it reopens for the season. In celebration of the day, the garden is free to visitors.
What You Need: A kite and a picnic blanket to get cozy on
Tip From A Local: "Bring a camera! There are lots of spring blooms coming up at this time of year. You'll find blooms in the Master Gardener Demonstration garden and the butterfly garden has lots of tulips and daffodils."— Katie Keith, botanical center coordinator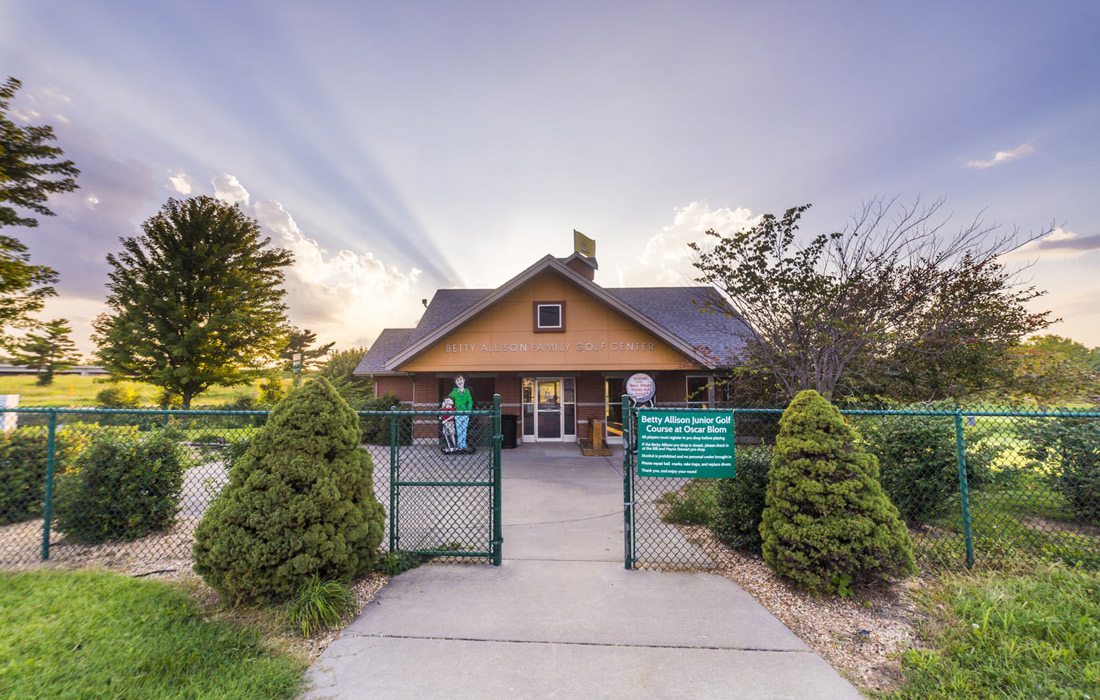 Let's say you've never golfed before but you're ready to move past putt-putt. If that's the case, then it's time to head to the Betty Allison course. This par 3, 9-hole course is both kid- and adult-friendly. There's even a practice green near the par 3 course, so you and your mini-mes can practice your putting before strutting along the fairway. There's also no tee time, which means you can skip the reservation and simply show up when you suddenly have a craving for the game of golf. Kids 12 and younger are free, and the course stays open until dark during the month of April. As soon as May arrives, the course stays open late, and guests can enjoy moonlight golf until 11 p.m.
What You Need: If you have your own equipment bring it with you or rent your own clubs upon arrival.
Tip From A Local: "This course is designed with kids in mind, which means we also have a junior club house with a mural inside."—Danny Daily, assistant golf professional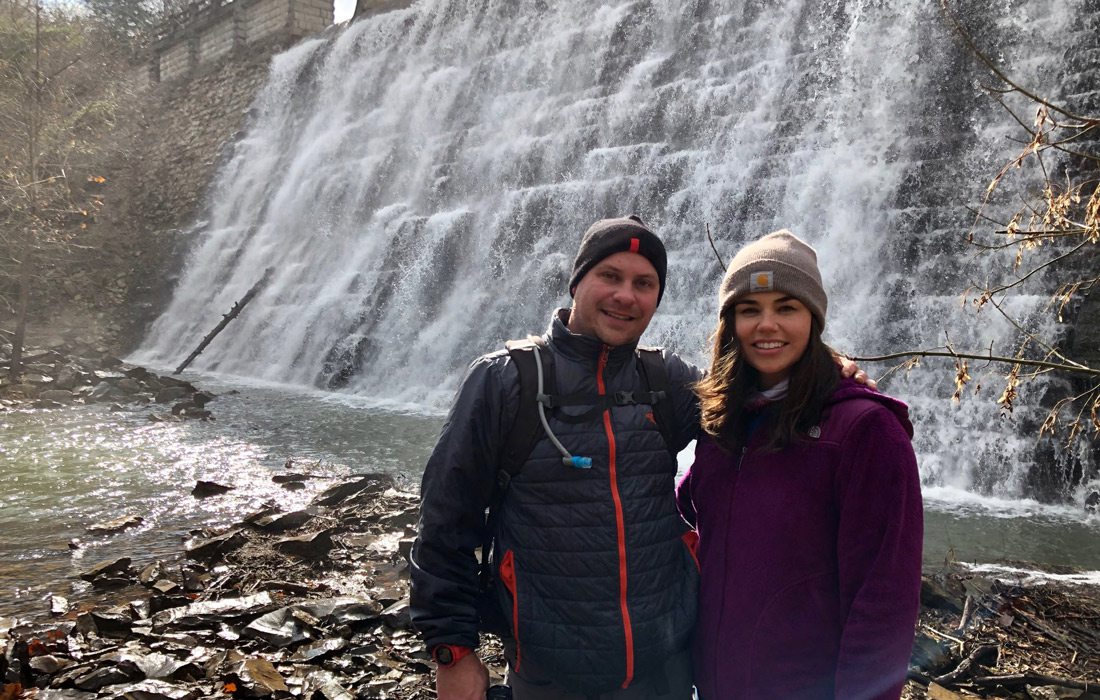 Spring is the best time to see our area's waterfalls in action. Many of these falls need steady rain to bring them to life, which means spring is when hikers head their way. If you're unsure which fall is worth the trek, plan a private waterfall hike with the guides at 37 North. This outdoor expedition guide company will plan the perfect trip. You can also buy individual tickets and join them on the waterfall hike April 17. The trip leaves from Bentonville, Arkansas, but guests are always welcome to drive separately, and the suggested age range is 10 and older.
What You Need: A walking stick. Spring hikes are often slippery, so having a hiking pole on hand can be really helpful, especially as you head downhill.
Tip From A Local: "It is super-important to always pack extra dry socks because hiking near waterfalls will mean wet conditions even if you do not get in the water. Hiking out from the waterfall in wet socks could be a recipe for blisters."—Danny Collins, co-owner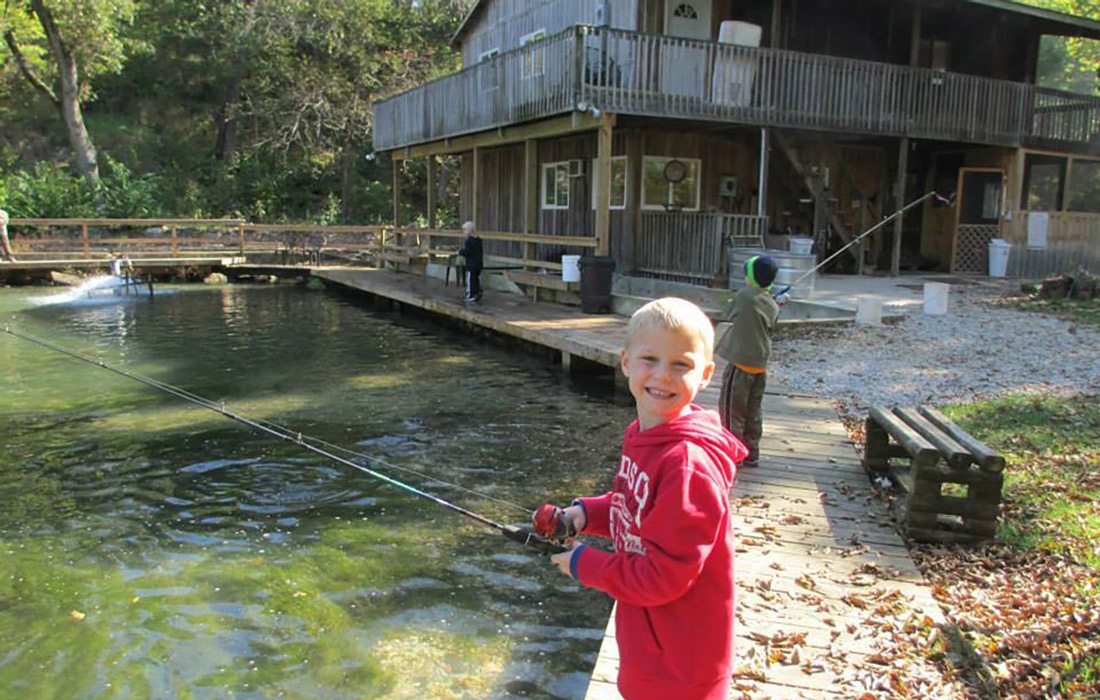 Located south of Nixa, this spring-fed rainbow trout park is the perfect cozy spot to enjoy a sunny afternoon of trout fishing. For starters, you can fish without a license, and because the pond is stocked with trout, you're pretty much guaranteed to catch a fish even if you're brand new to the sport. Once you're here, you can either catch and release or catch and keep. If you want to take some of your trout home, the park will clean them for you, so you can skip the mess and focus on how you want to prepare your feast.
What You Need: Due to COVID, the park asks that you bring your own rod and reel.
Tip From A Local: "If you're fishing with kids, we suggest doing catch and keep. We'll give them a hook and a bobber, and they'll catch fish all day."—Johnny Edgmon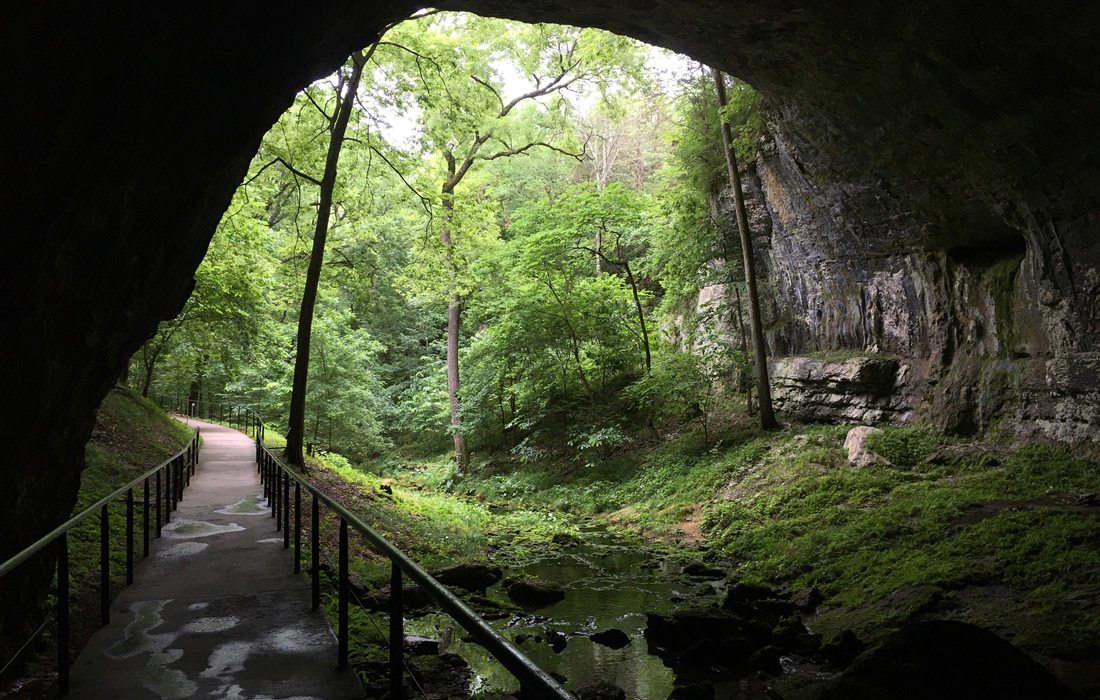 Missouri is the cave state afterall, and Smallin Civil War Cave is an easy one to check off your list. The 1-hour tour is a family-friendly, ½-mile trek that takes guests deep into the cave to see the beautiful flowstones and petroglyphs that date back to the 1800s. There's even a ladder carved into the cave's largest flowstone that was made by Native Americans. If you're looking for a longer tour that involves a helmet and a lantern, ask about the Wild Tour, but if you've got the family with you and would love to be able to push the crew along in the stroller, the regular 1-hour tour is for you. Whichever tour you go on, you'll see the cave's main attractions, which include the picturesque valley that houses the cave's opening. During spring, this woodland comes to life with all kinds of seasonal blooms including wild pear and plum trees, red buds, May apples and dutchman's breeches.
What You Need: A jacket! It can be chilly in the cave.
Tip From A Local: "I like to tell people that if you want a cave that has more water in it, spring is the best time to come. If you want to see more of the moss and ferns, then come during the summer when the water level is lower."—Wanetta Bright, co-owner
Springfield Convention & Visitors Bureau
The vision of the Springfield Convention & Visitors Bureau is to lead the area travel industry in promoting Springfield as a premier destination for leisure travelers and outdoor enthusiasts, a recognized and successful host city for meetings and conventions, and a prominent and respected venue for sporting events.