Travel
How to Play and Eat Your Way Through a Day Trip to Jefferson City
From biking and history to fine dining and irresistible baked goods, this weekend itinerary has everything you need for a trip to Jefferson City.
by Ettie Berneking
Apr 01 2021 at 8 a.m.
If you're looking for a stress-free, family friendly weekend somewhere nearby, pack your things and head to Jefferson City. Our state's capital is full of history, outdoor attractions and fun for the whole family. Yes, you could spend the weekend on the hill getting your fix of political thrills, but you can also bike around town, soak up some sun on a patio, go ghost hunting, sight see with some historical architecture and a whole lot more. It's time to discover just a sample of what this nearby city has to offer.
PRESENTED BY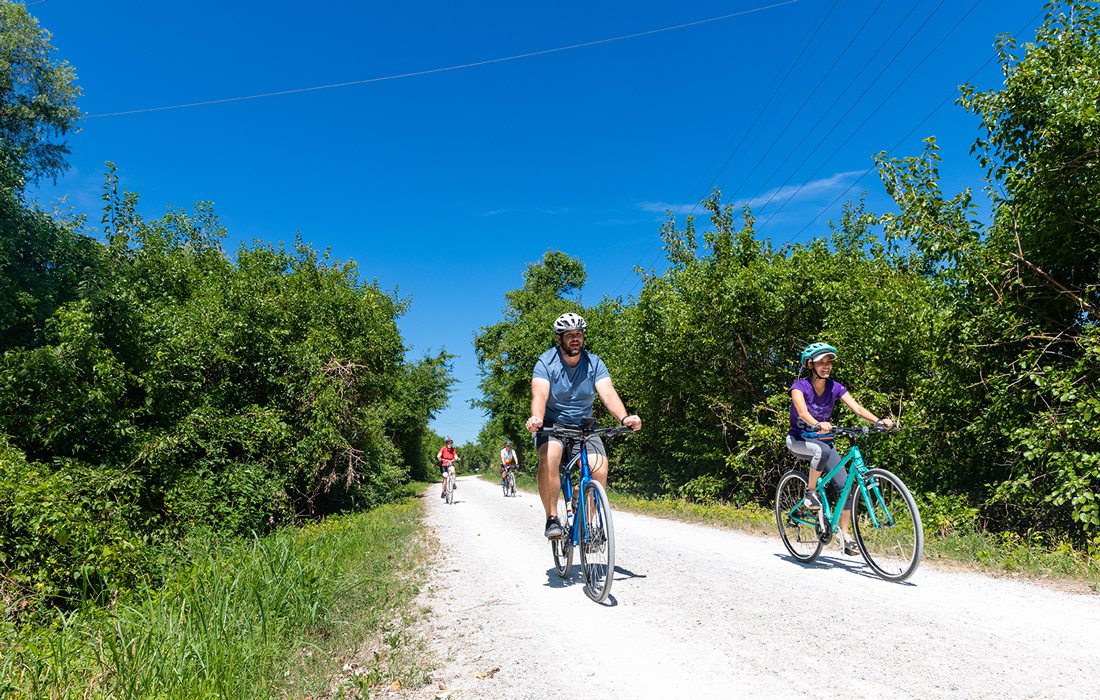 Play

Katy Trail State Park
Why We Love It: The Katy Trail is the longest recreational rail trail in the United States. It runs for 240 miles, and if you're in Jefferson City, you can hop on the trail and enjoy an afternoon bike ride to a nearby town. Just book a bike and a shuttle with Red Wheel Bike Shop and get dropped off at your destination of choice before you bike back to Jeff City. For short rides, head to Hartsburg or Tebbetts. For longer rides, take a shuttle to Clinton, Sedalia, Boonville, Hermann, Augusta or St. Charles.
Insider Knowledge: One of the best photo ops along the section of trail that runs through Jeff City is right before the pedestrian bridge. This is a great spot to get a photo where you can capture both the river and the capitol building in the background.
Missouri State Capitol and Missouri State Museum
Why We Love It: This historic building is actually the third state capitol to call Jeff City home. The first capitol building burned down in 1837, and the second structure burned down in 1911. Today, you can tour all four floors of the Missouri Capitol with a 45-minute guided tour. Reservations are required and can be made online. While at the Capitol, be sure to stop by the Missouri State Museum to check out the collection of natural and cultural history.
Insider Knowledge: There are 16 large paintings on the second floor of the Capitol. Several of them have optical illusions in them, so as you walk by you'll notice the image either changes or eyes in the painting will start to follow you. One in the History Hall on the east side of the building has a character whose eyes follow you as you move along. Staffers of the museum call this character "Chucky" for obvious reasons. In the painting called "The Reclamation of the South," the rows of crops straighten out as you walk past.
Missouri State Penitentiary and Missouri State Penitentiary Museum
Why We Love It: A trip to the local penitentiary isn't exactly typical for a weekend getaway, but we highly recommend visiting this historic site. The massive Missouri State Penitentiary was decommissioned in 2004, and now its vacant cells are open for public tours. You can choose between a history, ghost or photography tour, but really you can't go wrong. After operating for 168 years, this was one of the longest-running prisons in the United States, so the ghost stories and bits of history are practically endless. For instance, did you know this penitentiary is 100 years older than Alcatraz? Pro tip: if you want to visit, book your reservation online in advance. Especially on the weekends, tours here fill up.
Insider Knowledge: If you really want an insider perspective of what it was like to live inside one of these cells, take the 3-hour mystery tour where you'll be joined by a previous inmate.
Governor's Mansion and Carnahan Memorial Garden
Why We Love It: Tours here are free, but reservations are required at least 24 hours in advance. This is the home of our state's governor, afterall. The three-story home has been the official abode of Missouri's governors ever since 1872. There were originally 13 bedrooms, but the home lacked bathrooms and closets when it was first built. Obviously, that has changed, but many of the historic home's other beautiful features have been left untouched, including the freestanding winding staircase and marble fireplace. While here, visit the Carnahan Memorial Garden and enjoy a walk along the terraces as you take in the view of the pool and flowers.
Insider Knowledge: This 100-plus year-old home has been carefully preserved. You're not even allowed to bring chewing gum into the building. With that much dedication to historical preservation, it's not surprising that even the cuisine served in the mansion has been preserved in the form of a cookbook. You can order a Spoonful of History online, and proceeds go toward the preservation of the historical home.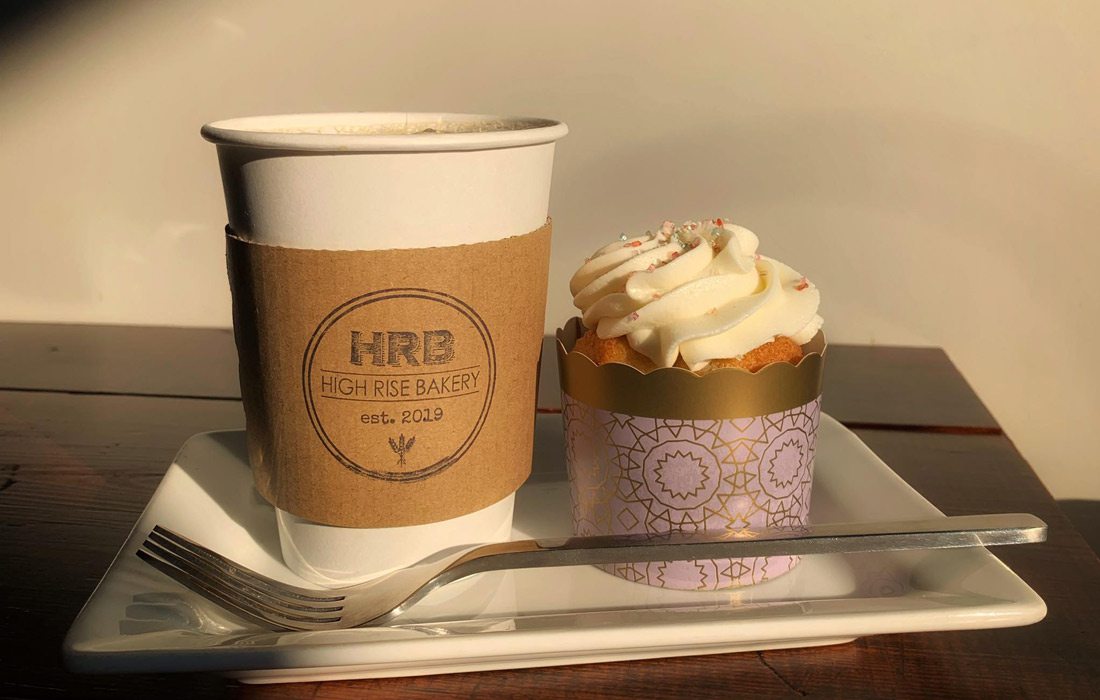 Eat

High Rise Bakery
Why We Love It: If you arrive in town in time for brunch, stop in at High Rise Bakery. The homemade cinnamon rolls and pop-tart-like treats are worth the visit as is the bechamel covered croque madame and the chorizo street tacos. If you have time, order a coffee and snag a seat on the sun-drenched front patio and plan your day's itinerary.
Insider Knowledge: Pick up a cinnamon roll that's made in house. The size alone is part of the attraction. These cinnamon-packed treats are the size of a small dinner plate.

ECCO Lounge
Why We Love It: The ECCO Lounge is Jeff City's oldest restaurant and lounge. This is one of those old-school taverns that is rich with history and atmosphere. It's also rich with indulgent dishes including fish and chips, prime rib sandwiches and pastrami on rye. Be warned, the onion rings at ECCO could be eaten with a fork and knife, they're so thick.
Insider Knowledge: The kitchen here is constantly dishing out new lunch and dinner specials, so be sure to ask what the special is.

Ice Cream 4 Ice Cream
Why We Love It: We know this ice cream drive-thru isn't technically in Jeff City, but you know you're going to want a snack mid-way home, so why not stop for ice cream? Ice Cream 4 Ice Cream is family owned and is located 20 minutes outside Jeff City in Eugene. You can either drive-thru or walk-up and order your favorite scoop, sundae or split, and treat yourself to some Central Dairy ice cream.
Insider Knowledge: If you're really feeling peckish, order a scoop of something delicious sandwiched between two halves of a glazed donut and topped with sprinkles.