Life
A Family Reunion Like No Other
The McCullah-Wasson Family Reunion is unlike any other. The family has met each year since 1890, with hundreds of family members coming together for their week-long celebration.
by Jo Jolliff
Mar 01 2023 at 8 a.m.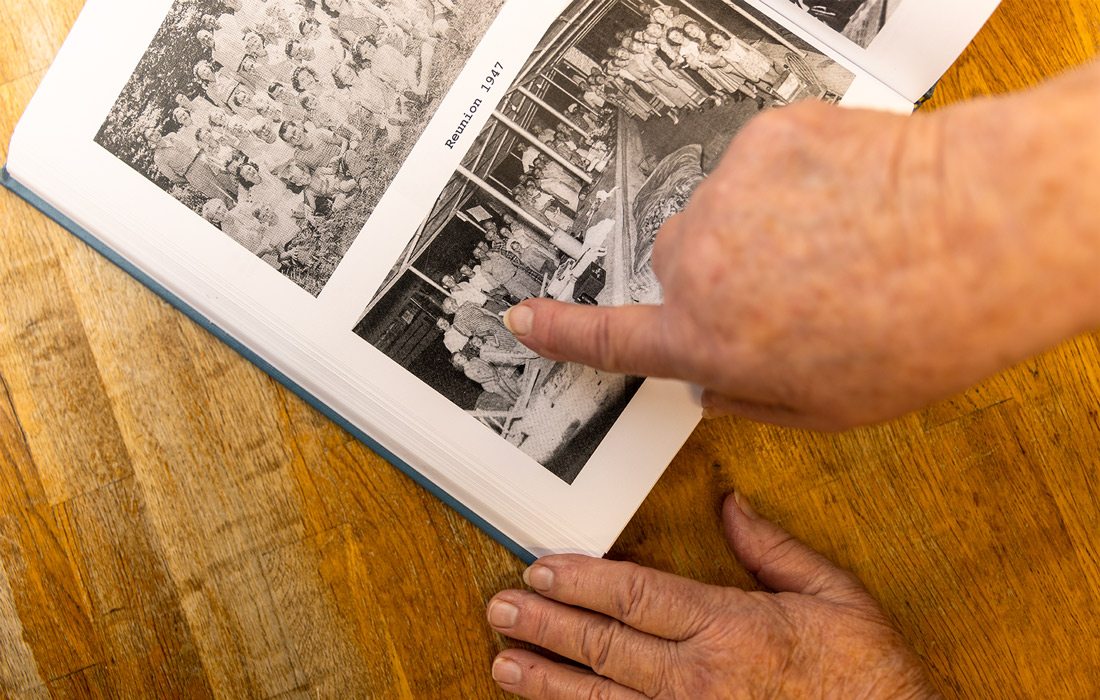 It all started with a birthday party for Samuel Calvin McCullah in July of 1890. The entire family gathered and decided it needed to become an annual celebration. The first reunions were held at various family members' houses for one day. 
In 1908 they had grown the reunions enough that they decided to meet at a family-owned campsite encampment on the Finley River for the first week of August each year. The family members all traveled by horse-drawn carriages and buggies, slept in tents and wagons and made food over the wood-fired stove. 
Now their reunions take place at the same time in August each year but look quite a bit different with family members arriving in cars and RVs. Despite this, the main goal of the event remains the same: to catch up with beloved family members. "My favorite part is just the feeling of belonging," says Katy St. George of St. George's Donuts, who has never missed a reunion. "Not many people can say that about their family." 
Through the years, the family has managed to meet through many difficult times. The women in the family kept the reunions going while the men were gone during World War II. They've made sure to connect, even through bad weather and hard times, and they've never missed a year. In fact, over 500 family members showed up for their 100th year celebration in 1990. 
St. George has fond memories of the reunions from when she was a child, catching turtles in the river, staying up late telling stories and daring each other to go into the cave at night. Now, the family still partakes in a lot of the same activities, spending most of their time wading in the river and reminiscing on past reunions and stories, but they have also added a variety of activities each night. From Texas Hold 'em and corn hole tournaments to dessert contests, they stay busy throughout the week. Each year the family elects a board with a president, vice president, treasurer and other positions to help keep the traditions alive for ages to come.