Arts & Culture
The Accidentals are the Upcoming Band to Know
Multi award-winning trio, The Accidentals, make their way to 417-land for two powerful performances.
By Shannon Hoffmann
Feb 26 2018 at 1:51 p.m.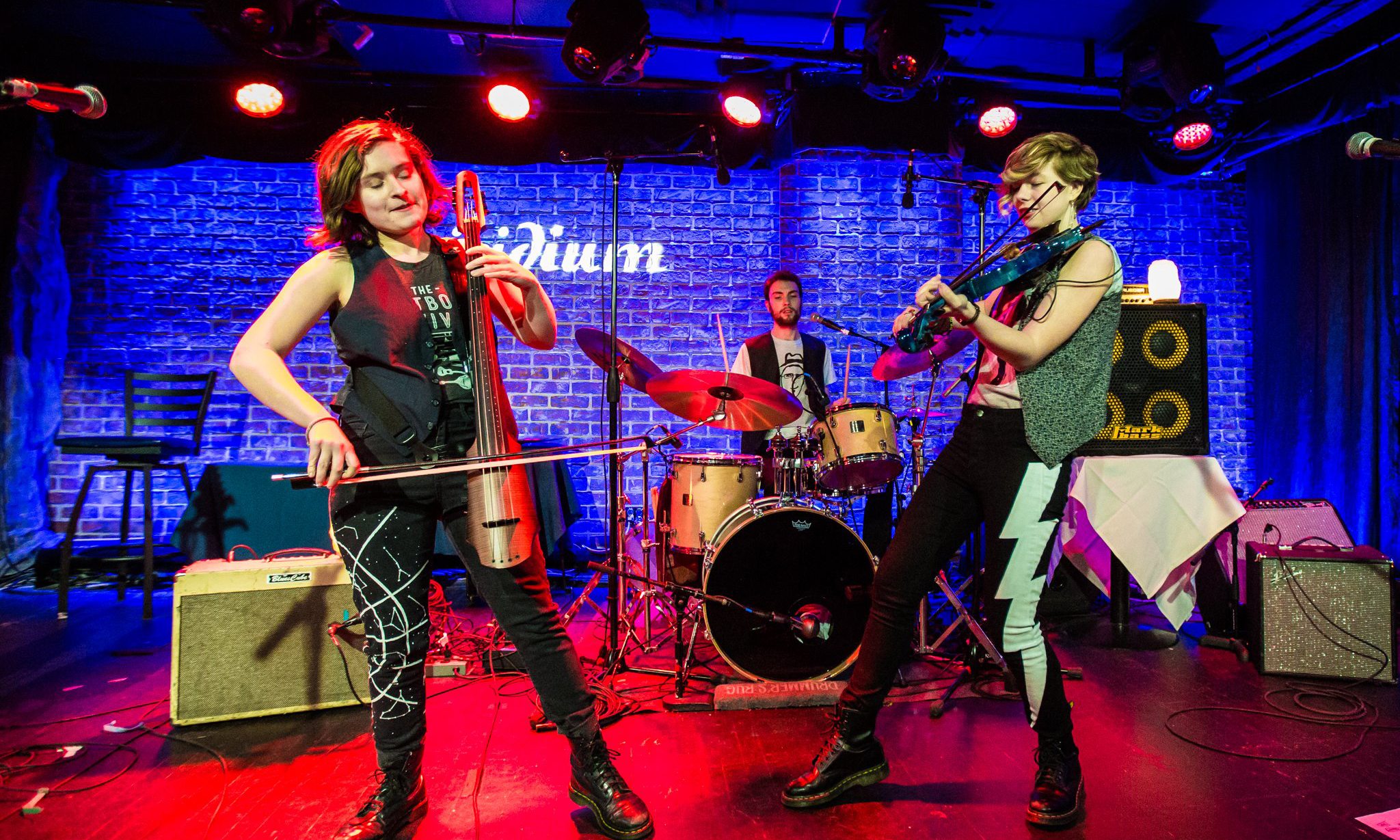 One of Yahoo Music's 10 Artists to Watch in 2017, The Accidentals started in 2011 when Katie Larson and Savannah Buist met each other in their high school orchestra program in Michigan. 

"We were both playing classical music," Larson says. "But we both had interest outside of class and volunteered for a project representing our alternative styles." 
In no time, Larson and Buist became bandmates, landed song placements in commercials and two films, and recorded albums all before graduating high school. Soon after, they added drummer, Michael Dause, and became a trio. 
"We played cover songs and started writing originals and albums," Larson says. "Then we met Michael in 2013 at a music festival in Michigan, and he officially joined in the summer of 2014."
The trio has won Billboard's Breakout Band at SXSW 2015, Huffington Post's Sweet Sixteen of 2016, Yahoo Music's 10 Artists to Watch in 2017 and many more awards. However, their favorite achievement so far? Getting to name their own ice cream, obviously. 
"Our highest accolade was when we got to make our own ice cream flavor," Buist says. "We have this local ice cream place called Moomers, and they reached out and asked if we wanted to do a flavor of ice cream." 
What flavor did they choose? Blueberry and cherry. 
The Accidentals seem to be a trio of many talents with different musical vibes ranging from folk, rock, gypsy-jazz and electric. In early 2017, they announced their signing with record label Sony Masterworks.
"We love playing live," Larson says. "A lot of songs switch from electric guitar to electric violin and electric cello. We're all about balancing out the extremes and pulling together indie-folk rock tunes. We're very heavy on the songwriter aspect of putting together powerful stories and energy." 
The Michigan based trio makes their way to 417-land on March 7 for two performances. The first performance is an acoustic set at Hotel Vandivort starting at 5 p.m. After that, The Accidentals head over to Lindberg's Tavern for an electrified show with lights, a haze machine, electric violin, cello and guitar at 8 p.m. 
The Accidentals most recent album, Odyssey, was released in August of 2017 and new albums are in the works, with hopes of releasing a new single this year. They are also shaping up to start performing their hits overseas.
In the meantime, check out their Facebook page and website for touring and album details, and the official music video for "Earthbound", from their album Odyssey: