Life
Your Guide to Aging Well in Southwest Missouri
As we move through life's seasons, there will be changes. But there are professionals in southwest Missouri to help guide us through those changes, so that we can thrive.
Jun 2022
Life is good. As we move through life's seasons, there will be changes. But there are local professionals to help guide us through those changes, so that we can thrive. Stay comfortable. Stay active. Stay surrounded with love and friends and family and health. We'll help guide the way for aging well.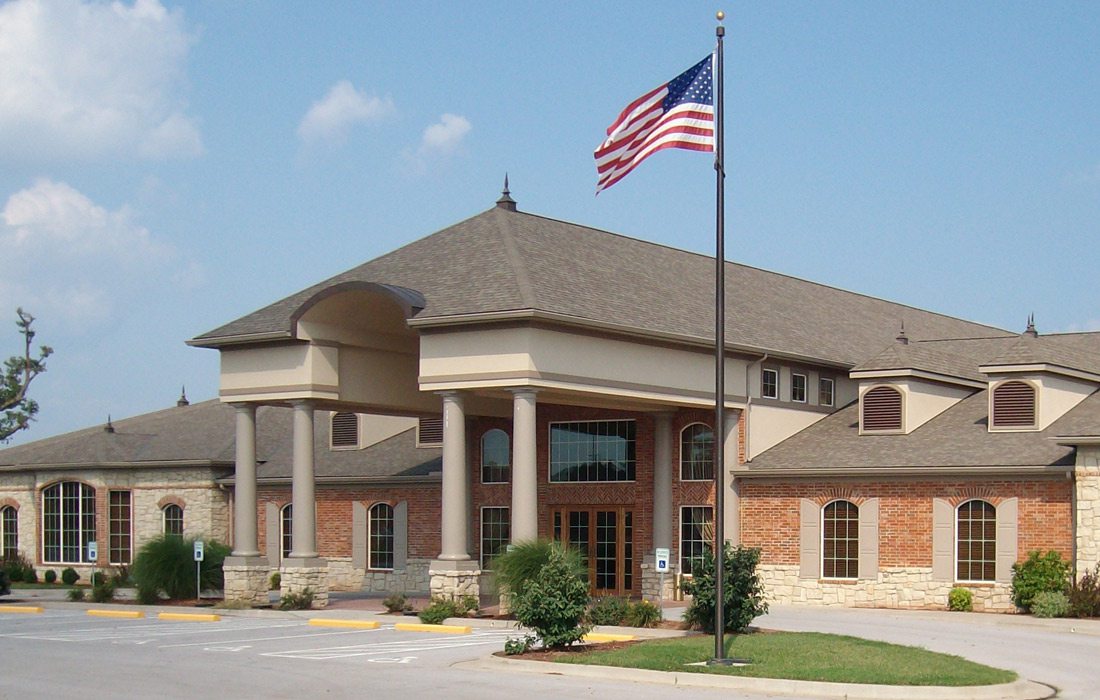 3540 E. Seminole St., Springfield | 417-887-6565
441 W. Battlefield Road, Springfield | 417-881-3000
3506 N. National Ave., Springfield | 417-833-1111
708 State Highway 248, Branson | 417-334-1550
316 East Broadway Street, Bolivar | 417-326-5211

Planning ahead can bring a sense of peace and expectation for the future. Families who utilize Greenlawn Funeral Home's advanced planning program to plan their final wishes and future arrangements relieve stress for their family. Without any plans, it's expected that the decision-making shifts into the hands of your loved ones, leaving them with the pressure of making important choices during what can be an already emotional time.
By putting your wishes in writing, you're creating confidence and peace for everyone around you and yourself regarding your preferences and final details. Prepay options are also available to lock in lower-cost margins, ensure that costs are taken care of, and ease the burdens when death occurs.
While it can be an uncomfortable process, the future rewards are great when you plan ahead. Give them a call at one of their multiple locations across 417-land to begin talking with a care team member or complete the process online at greenlawnfuneralhome.com. The Greenlawn care team truly understands the value of planning and will compassionately work with your family whenever the need arises.
Services
• Advanced Planning
• Funerals
• Cremation
• Burial
• Receptions
• Grief Support
• Monument Shop
• Memorial Gardens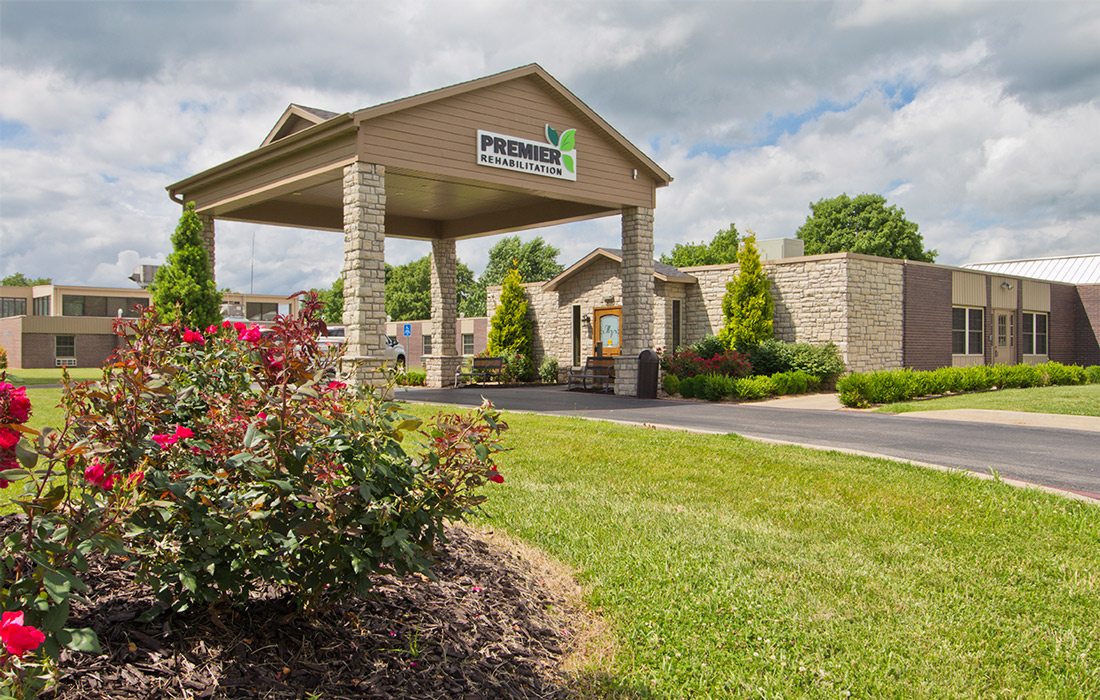 Maranatha Village
233 E. Norton Road, Springfield | 417-833-0016
Welcome home to Southwest Missouri's largest Continuing Care Retirement Community, Marantha Village. This facility sits on a beautiful 100 acres featuring lakes to fish on, nature trails to stroll and more that keep life centered and active. Marantha Village is a faith-based privately owned community offering all levels of care to residents. From Independent Living to Assisted Living, Rehabilitation, Long-Term Care and Outpatient Therapy, their team of experienced and caring staff has a combined total of 130 years of experience in Senior Living, making their 55+ community extremely sought after.
In addition to these services, Marantha Village also houses Premier Rehabilitation, a 35-bed short-term rehabilitation center. Premier Rehabilitation provides the most intensive physical therapy program in the region. They focus on therapies that restore, develop and maintain optimal movements that make you feel comfortable again.
Their therapy team assists people in any stage in life when their ordinary activities are affected by injury, disease, aging, health conditions and/or environmental factors. They will help you get back to ordinary life with proven therapies.
At Maranatha Village, residents develop long-lasting friendships and relationships that bring joy to one's life. Take your next steps to living comfortably at Marantha Village by calling their team at 417-833-0016 or visiting them online at mvlife.org.

Amenities
• Outpatient Therapy
• Meals
• Cable TV
• WiFi
• Housekeeping
• Maintenance
• On-Site Beauty Shop
• Social and Spiritual Groups
• Exercise Programs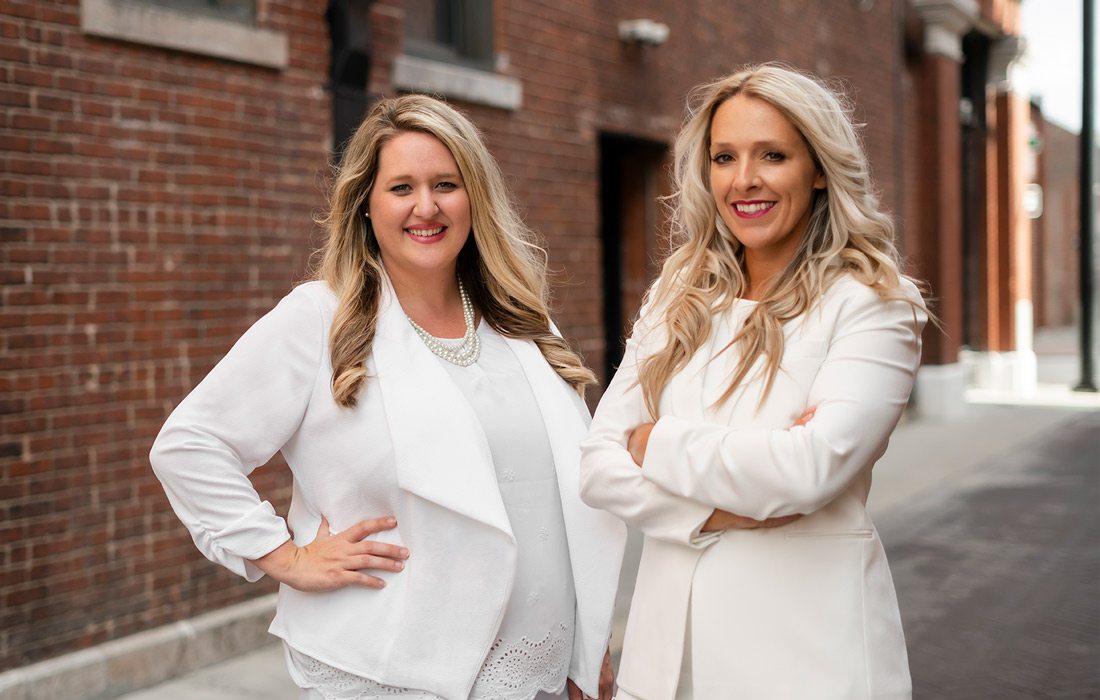 2832 S. Ingram Mill Road #100, Springfield | 417-868-8200
For 20 years, Ozarks Elder Law has guided families through difficult transitions that come with aging.
Lori Rook, managing attorney, her law partner, Elyse Hartley, and their team of all-women attorneys have broken the mold of the stereotypical law firm.
The Ozarks Elder Law team are women driven by their hearts for family. Each attorney holds extensive knowledge and experience in the field of elder law, but the empathy they offer is what sets them apart.
Each attorney takes the time to get to know the client's family dynamics and goals to customize a plan for preserving assets, protecting their legacy and providing peace of mind. Ozarks Elder Law specializes in estate and nursing home planning, Medicaid, probate, business succession, elder abuse, special needs trusts and trust administration.
With a passionate and holistic approach, they serve your legal needs and schedule—no matter your age or situation. Their mission is to support and protect you the same as they would their own families.
Whenever and wherever you need them, these ladies are in nine communities to serve you: Springfield, Joplin, Ozark, Marshfield, Nixa, Lebanon, Bolivar, Branson and Republic.
*Choosing a lawyer is an important decision that should not be based solely upon advertising.
Services
• Estate Planning
• Long Term Care
• Elder Abuse and Neglect
• Guardianship and Conservatorship
• Powers of Attorney
• Probate
• Veterans Benefits
• Wills and Trusts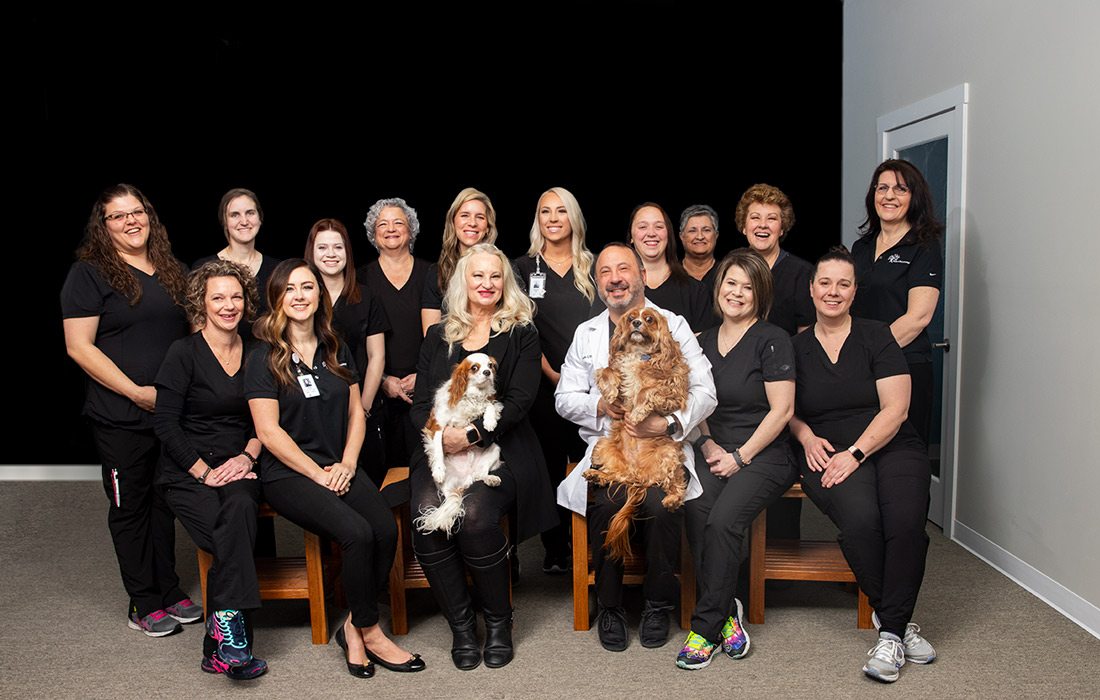 5528 N. Farmer Branch Road, Ozark | 417-815-3568
Gain a greater degree of control over your healthcare journey with Sharlin Health & Neurology. Although Dr. Sharlin and his team have a deep understanding of the diseases that affect the brain and nervous system, their focus is always patient-centered. By identifying why their patients got sick, Sharlin Health experts can holistically look at each patients' healthcare journey to create individualized solutions beyond medications.
Everyone is unique, even when they share the same diagnosis. At Sharlin Health and Neurology, the tools available encompass traditional diagnostics as well as cutting-edge neuro-diagnostics not found elsewhere in southwest Missouri, clinical trials, emerging therapeutics, comprehensive functional medicine and regenerative medicine. They begin with The Brain Tune Up! Program, which evaluates and identifies the diagnosis explaining their patients symptoms. Next, they analyze unique biochemical imbalances and environmental exposures that may also play a role and then put a plan into action.
Because of their unique approach and the too-often heard phrase, "there's nothing you can do about it," patients travel from around the world to Ozark, Missouri, to get help from Sharlin Health and Neurology. Their sister clinic, Sharlin Health Regeneration Center, offers next-level state-of-the-art biological therapy options to those who want to target inflammation and repair injured tissue at the cellular level.
Services
Regenerative medicine for:
• Alzheimer's Disease
• Parkinson's Disease
• Multiple Sclerosis
• Amyotrophic Lateral Sclerosis
• Other Neurological Disorders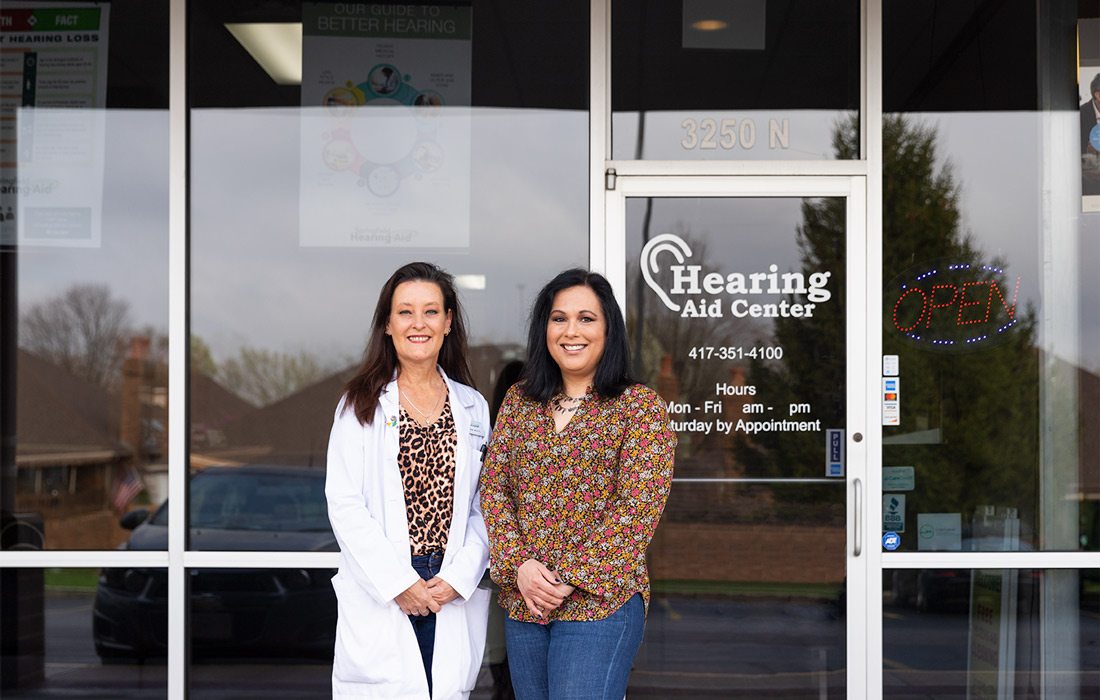 Springfield Hearing Center
3250 E. Battlefield Road, Suite N, Springfield | 417-351-4100
No matter your age, hearing loss is not something you or your loved ones have to deal with alone. Springfield Hearing Center has a staff with a combined 27 years of experience and is a proudly local and woman–owned business. They have made it a goal to offer hearing help for all. Meaning if someone doesn't have the finances or insurance to pay for hearing aids, they offer in house financing with no credit check, no interest, no finance fees. Even if you didn't purchase your hearing aids at Springfield Hearing Center, they will check them and clean them for you at no charge.
Springfield Hearing Center serves patients of all ages from youth to 100, and the time they take to hear each patient's story sets them apart by creating an inviting and welcoming atmosphere. Owner Tina Mottl says, "We are here to help. Whether the patient needs new hearing aids, they need help with an older model that isn't working, or they just have questions, we will do everything in our power to get them back in the conversations they have been missing out on."
Services
• Full hearing test
• Exam of the ear canal
• Exam of the structure of the ear
• Recommendation of hearing devices based on the hearing exam
• Assistance with hearing aid insurance benefits
• Cleaning/check of hearing aids
• Adjustments of hearing aids
• In-house repairs of hearing aids
• In-house financing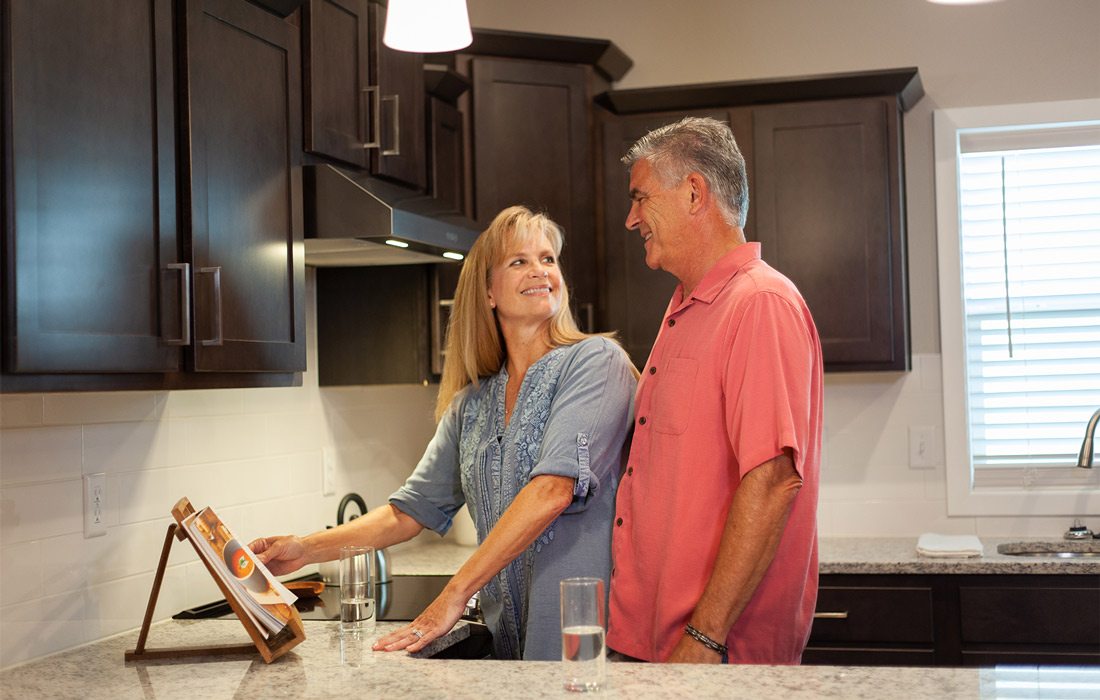 Springfield, Nixa, Rogers, Arkansas | 417-869-1118
TLC Properties invites you to experience the joys of independence and a stress-free environment in beautiful, comfortable living spaces. Their many 55+ apartment communities are the cornerstone of comfort and convenience.
Enjoy modern appliance and timeless décor and immerse yourself with caring neighbors in a sociable atmosphere. Connect with others through planned community events and trips in their 55+ Shuttle Bus.
TLC Properties offers a full suite of options­­—from comfortable studios to 3-bedroom apartment homes, each designed with you in mind. Whether you're ready for a change, downsizing, relocating or living large, with TLC you'll experience an unmatched quality of life.
Built with you in mind. It's not just the sophisticated and luxury spaces that make life so wonderful at TLC Properties. Each 55+ apartment home features wide doorways and zero-entry thresholds for ease of accessibility, vast community spaces perfect for friends and family, state-of-the-art fitness centers and sport areas where you can stay fit and active all year long.
Include the added conveniences of a weekly shuttle to stores and excursions, a partnership with Phoenix Home Healthcare & Hospice for concierge services and included in-home maintenance, and the choice is obvious. Redefine 55+ living with TLC Properties.
Amenities
• Pet Friendly
• 55+ Shuttle
• Hot Tubs
• Heated Pools
• SMART Home Technology
• Accessible Fitness Centers
• Community Spaces
• Garages and Covered Parking
• Lifestyle and Wellness
• Concierge Services

3705 S. Jefferson Ave., Springfield | 417-889-0773
Birchpointe Health & Rehabilitation is a skilled nursing facility offering short-term rehab, long-term care, dementia care and hospice/respite services. The facility houses dedicated communities to help serve the specific needs of their guests in a comfortable and home-like environment. Each community has specific care and specialized programming for their guests' needs.
Birchpointe's Administrator John Milner says, "At BirchPointe our purpose is to encourage healing, promote wellness and bring a smile to every patient that we serve." If you or a loved one needs help recovering from a hospitalization, come see how the team at Birchpointe can develop a plan to meet your therapy goals and help you return to doing the things you love.
Amenities
• State-of-the-art Therapy Gym
• Private & Semi-Private Suites
• Individual Dining Spaces
• Outdoor Courtyards
• Bistro with Drinks and Fresh Baked-pastries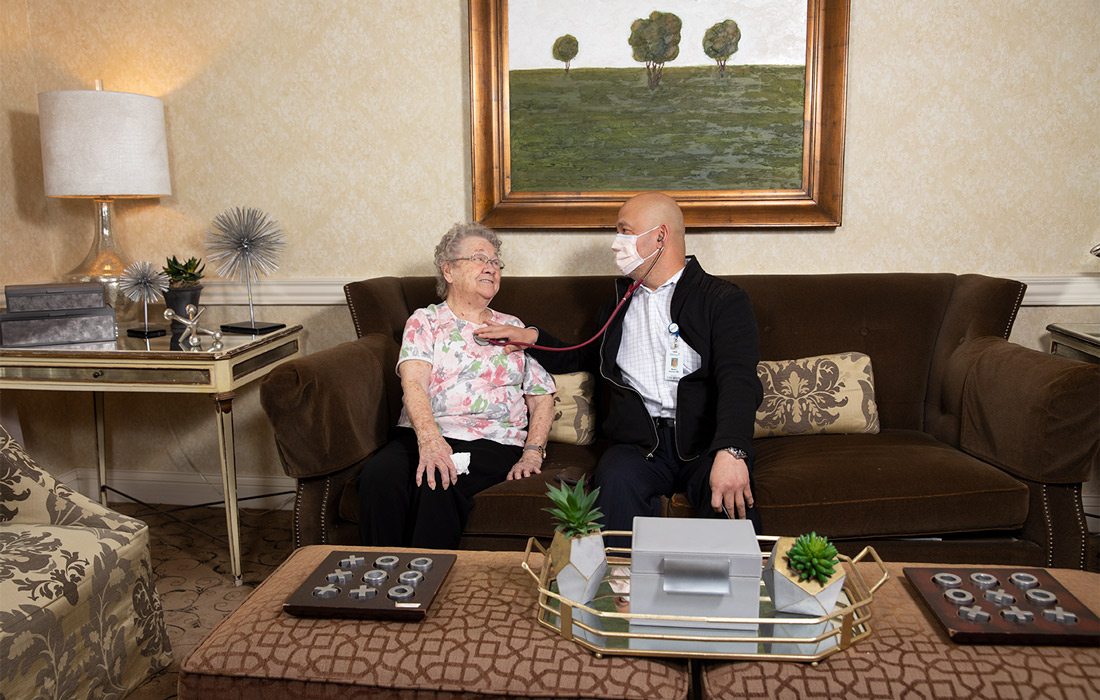 3550 E. Battlefield Road, Springfield | 417-889-9500
James River Nursing and Rehabilitation is a skilled nursing facility providing short-term rehabilitation and long-term care services.
Nurses and therapists in short-term transitional care help individuals recover from hospitalizations and return home quickly and safely with physical, speech and occupational therapies.
Individuals that can no longer live safely independently live proudly in the long-term nursing care facility. Residents have a warm home-like environment featuring appetizing menus by a registered dietician, diverse activities and social services.
"At James River we understand that the smallest act can ease a resident's pain, calm their fears or make their day and we are dedicated to improving our residents lives every day." — Dr. Martin Alumno.
Amenities
• Private & Semi-Private Suites
• Two Spacious Dining Rooms
• Therapy Gym
• Comfortable Day Spaces & Visiting Areas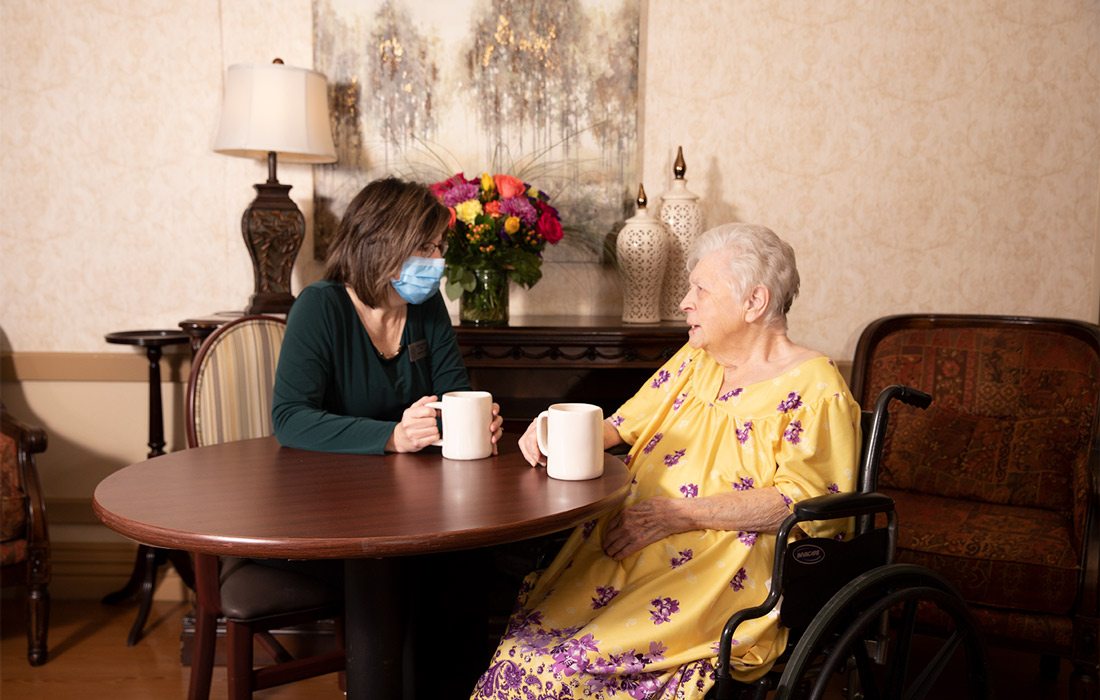 1502 W. Edgewood St., Springfield | 417-877-7545
Magnolia Square Nursing and Rehab is a skilled nursing facility that offers both short-term rehabilitation and long-term care services.
Their short-term rehabilitation program helps guests recover quickly and safely from a hospitalization and return home, through skilled nursing services and physical, speech and occupational therapies.
Feel at home in their long-term care nursing facility with appetizing menus designed by a registered dietician, diverse activities and social services.
Magnolia Square is focused on your legacy. "We recognize that each resident has a story that began before they arrived and we strive to make sure the next chapter of their life here is a good one."
Amenities
• Outdoor courtyards
• Therapy gym
• Beauty salon
• Spacious private & semi-private suites
• Comfortable day spaces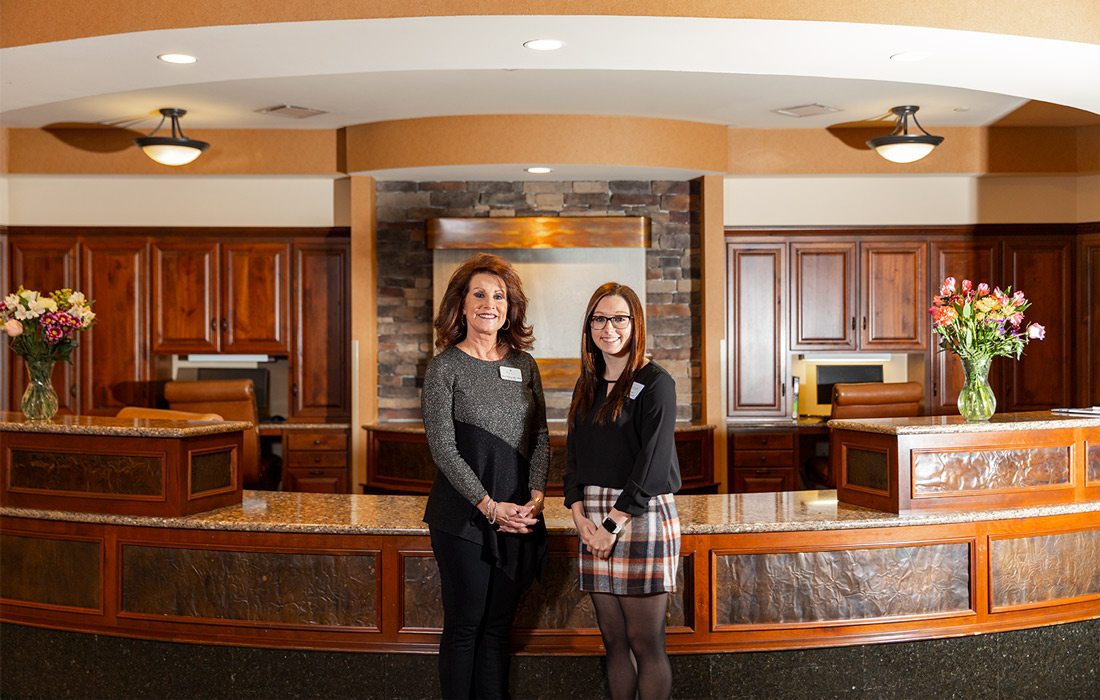 610 W. Sunset St., Springfield | 417-891-1700
Whether you are in need of long-term care, hospice/respite services or short-term rehabilitation, The Maples Health & Rehabilitation offers it all in a warm, home-like environment.
Their short-term rehabilitation program offers the highest level of comfort and convenience for individuals recovering from a hospitalization and assistance with transitioning back home.
Long-term care here focuses on making each resident feel at home with appetizing menus designed by a registered dietician, a diverse activity schedule, social services and nursing care.
Kelly Shipley, Administrator, says, "Whether you are here for a short time for rehab or you choose to live with us long term, our staff is committed to caring for you like family."
Amenities
• State-of-the-art Therapy Gym
• Private & Semi-Private Suites
• Appetizing Meals in a Spacious Dining Room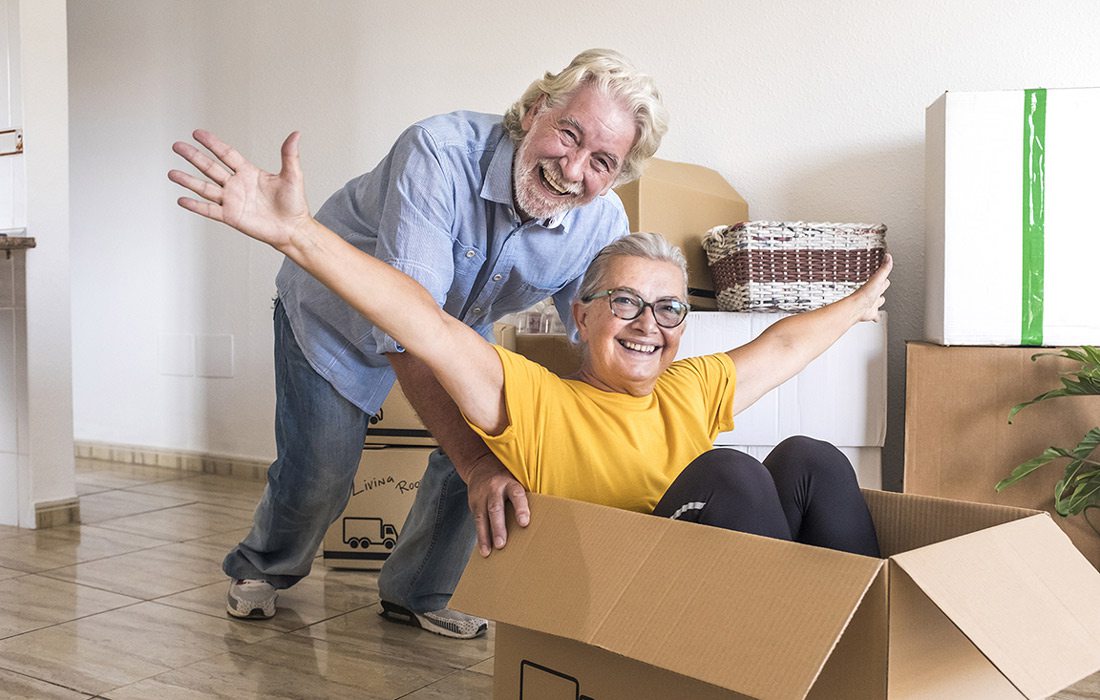 Older adults and families in Springfield looking for exceptional independent living, assisted living, memory care, skilled nursing and short-term rehabilitation benefit from one of the most experienced names in senior living: Americare. For 40 years, they've used their knowledge, resources and innovations to deliver extraordinary options for seniors who want to continue living a happy and healthy life.
You will find a smaller, more intimate style of care and service in each of the six Americare communities in the Springfield area. Comfortable residences, personalized care and a focus on healthy aging—Americare offers experience that matters. Visit to see what that can mean for you.
Services
Bradford Court
• Assisted Living

Lakewood
• Assisted Living
• Memory Care

NorthPark
• Independent Living
• Assisted Living

Ravenwood
• Assisted Living
• Memory Care

Spring Ridge
• Assisted Living
• Neighborhoods at Quail Creek
• Skilled Nursing & Rehabilitation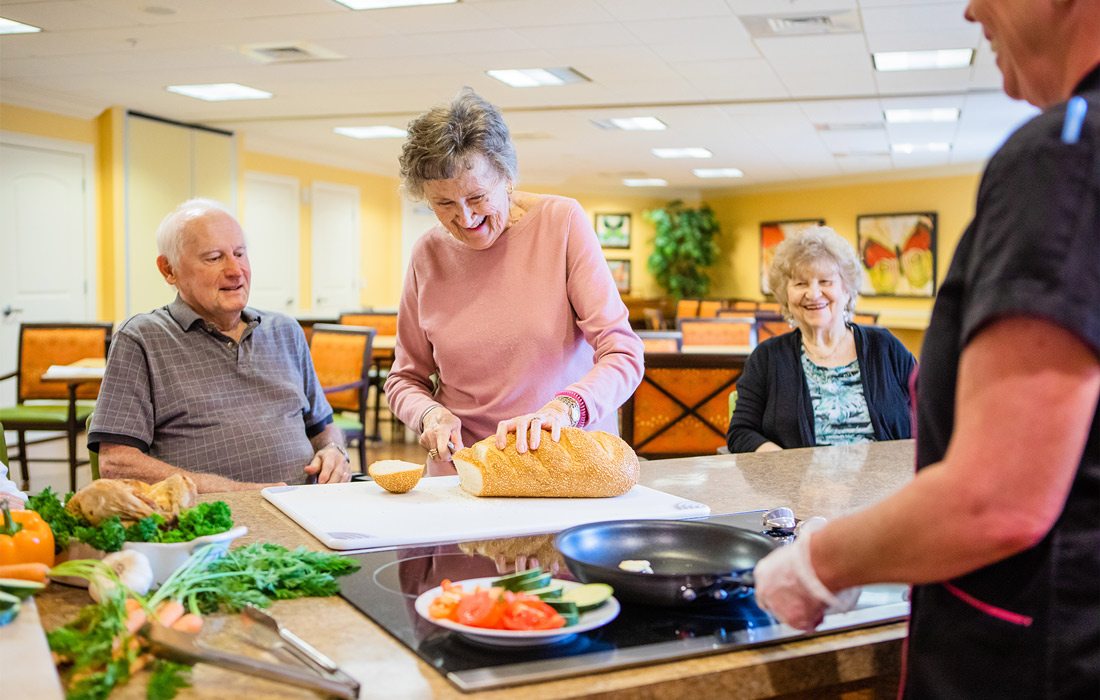 Cedarhurst of West Plains | 417-288-0060 | Assisted Living & Memory Care | Cedarhurst of Springfield, MO | 417-465-3777
Senior living at Cedarhurst is hardly ordinary. The passionate staff and engaged residents focus on wellness, connections and living a life filled with support, respect and joy. Their facilities feature enrichment programs, dining programs, onsite therapy service, full-service salon and barber shop and even outdoor walking paths.
They are so confident they can take care of your loved one to your and their satisfaction that they back their promise with a money-back guarantee. If you're not satisfied and decide to move out within your first 60 days, they'll give you a complete refund of your rent. That's the Cedarhurst Promise.
Amenities
• Cedarhurst PromiseTM
• Money-Back Guarantee
• Pair to PrepareTM Program
• Living TrueSM Life
• Enrichment Program
• Crafted by CedarhurstSM
• Dining Program
• Onsite Therapy Services
• Full-Service Salon & Barber Shop
• Outdoor Spaces & Paths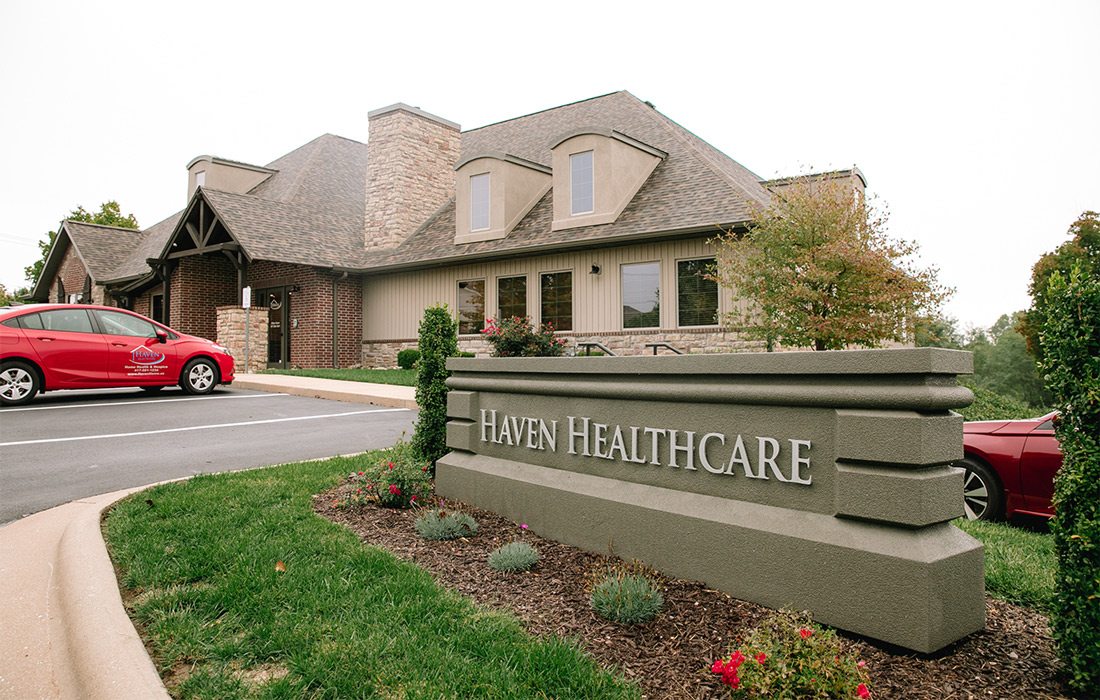 850 N. 25th Street, Ozark | 417-581-1234
Explore the options of regaining independence in your own home with the helping hand of Haven Health Care. Whether you or a loved one needs help living independently at home or needs medical care, hospice or rehabilitation at home, the locally owned team at Haven Health Care is here to help.
"I love our business because it's completely focused on keeping people at home, safe and healthy," says president John Ray. Haven Health Care celebrated their 10th anniversary last year and attribute their growth to a team culture of caring and dedication to their community. They treat their patients with compassion, and tailor their care to each patient's individual needs.
Services
• Home health
• Hospice
• Home care