Life
Your Guide to Aging Well in Southwest Missouri
As we move through life's seasons, there will be changes. But there are professionals in southwest Missouri to help guide us through those changes, so that we can thrive.
Jun 2021
Find the Right Community for You
Life is good. As we move through life's seasons, there will be changes. But there are local professionals to help guide us through those changes, so that we can thrive. Stay comfortable. Stay active. Stay surrounded with love and friends and family and health. We'll help guide the way for aging well.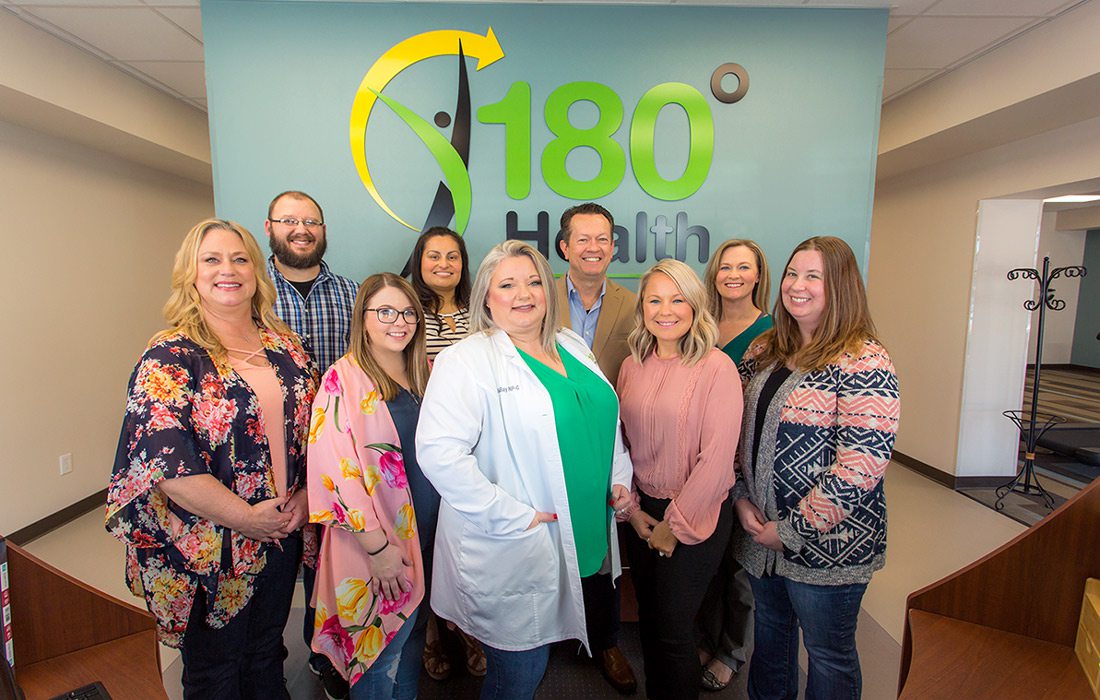 Are you tired of suffering from knee pain? Imagine being able to climb stairs again, rise, squat, enjoy being active and playing with your family again. You're simply not your best self when you're missing out on life and family memories because of your knees.
Now, a non-surgical treatment is covered by MediCare and available from the experts at 180° Health. It's a pain-free procedure that's been proven to be highly effective, safe and comes with no downtime. Stop limping and start living pain free! 180° Health alleviates your arthritic knees with Viscosupplementation, which is both FDA approved and a simple, outpatient procedure. Results are immediate and include reduced pain, improved range of motion, eliminated morning stiffness, improved sleep, reducing or eliminating pain medication, the ability to go up and down stairs and to engage in daily activities again!
Administration of the treatment takes only minutes! Imagine... being able to say yes to life and no to surgery, in just minutes! It all works by injecting a fluid into your knees which reduces inflammation and increases cushioning and lubrication immediately! It provides long-lasting relief, has little to no recovery time and only takes minutes to perform.
Say no to knee pain. Call 180° Health now to schedule your no-cost, no-obligation consultation.

• Stop Knee Pain
• Pain Free Procedure
• Covered By Medicare
• Highly Effective
• No Downtime
• Proven Safe
• No-Cost, No-Obligation Consultation
573-218-4771
Older adults and families in Springfield looking for exceptional independent living, assisted living, memory care, skilled nursing and short-term rehabilitation benefit from one of the most experienced names in senior living: Americare. For 40 years, they've used their knowledge, resources and innovations to deliver extraordinary options for seniors who want to continue living a happy and healthy life.
You will find a smaller, more intimate style of care and service in each of the six Americare communities in the Springfield area. Comfortable residences, personalized care and a focus on healthy aging—Americare offers experience that matters. Visit to see what that can mean for you.

Bradford Court
• Assisted Living

Lakewood
• Assisted Living
• Memory Care

NorthPark Village
• Independent Living
• Assisted Living

Ravenwood
• Assisted Living
• Memory Care

Spring Ridge
• Assisted Living

Neighborhoods at Quail Creek
• Skilled Nursing & Rehabilitation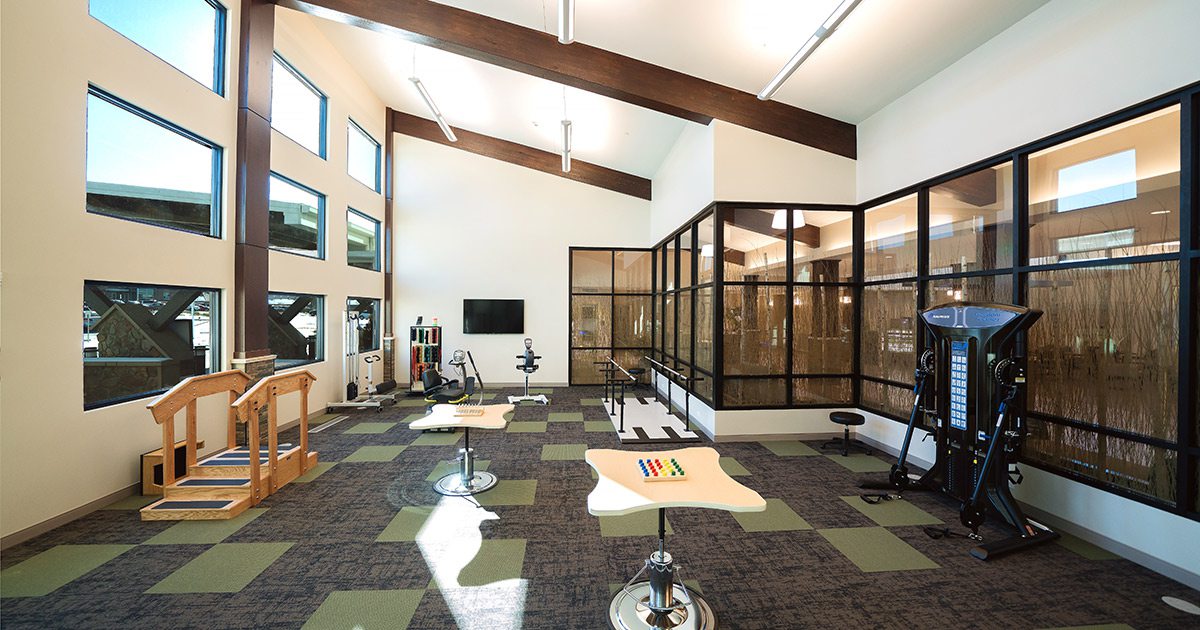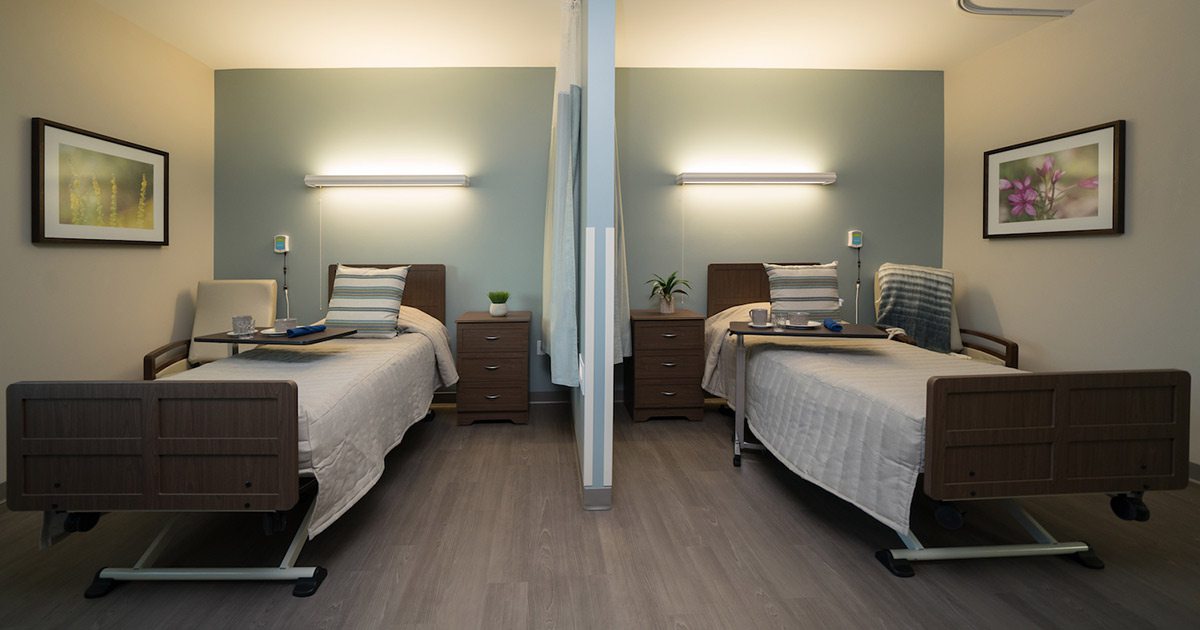 BirchPointe Health & Rehabilitation is a skilled nursing facility offering short-term rehab, long-term care and dementia care services. All three services have dedicated communities to help serve the specific needs of their guests.
BirchPointe's short-term rehabilitation program offers skilled nursing services along with physical, speech and occupational therapies to help guests recover from a hospitalization and return home. Their long-term care community is designed to provide a comfortable home-like environment for individuals who can no longer safely live independently.
Their dementia care program provides specialized programming and a comfortable environment to care for individuals with dementia and related conditions.
Open for visitation. Stop by for a personal tour!

• State-of-the-art Therapy Gym
• Individual Dining Spaces
• Outdoor Courtyards
• Bistro With Drinks & Fresh Baked Pastries
• Private & Semi-Private Suites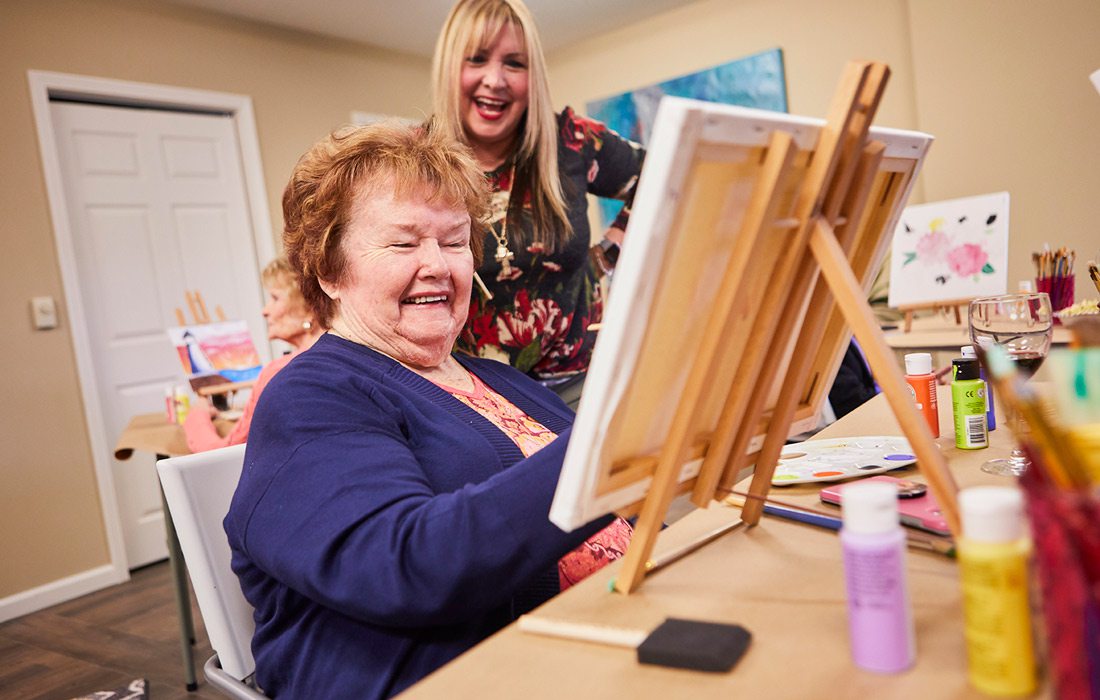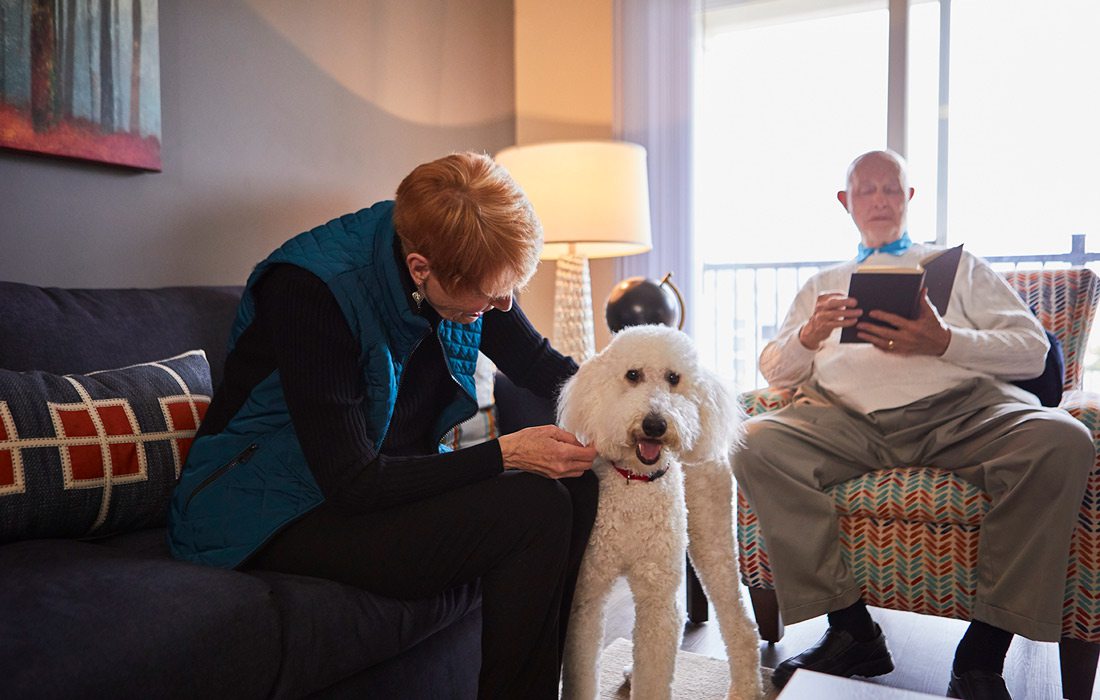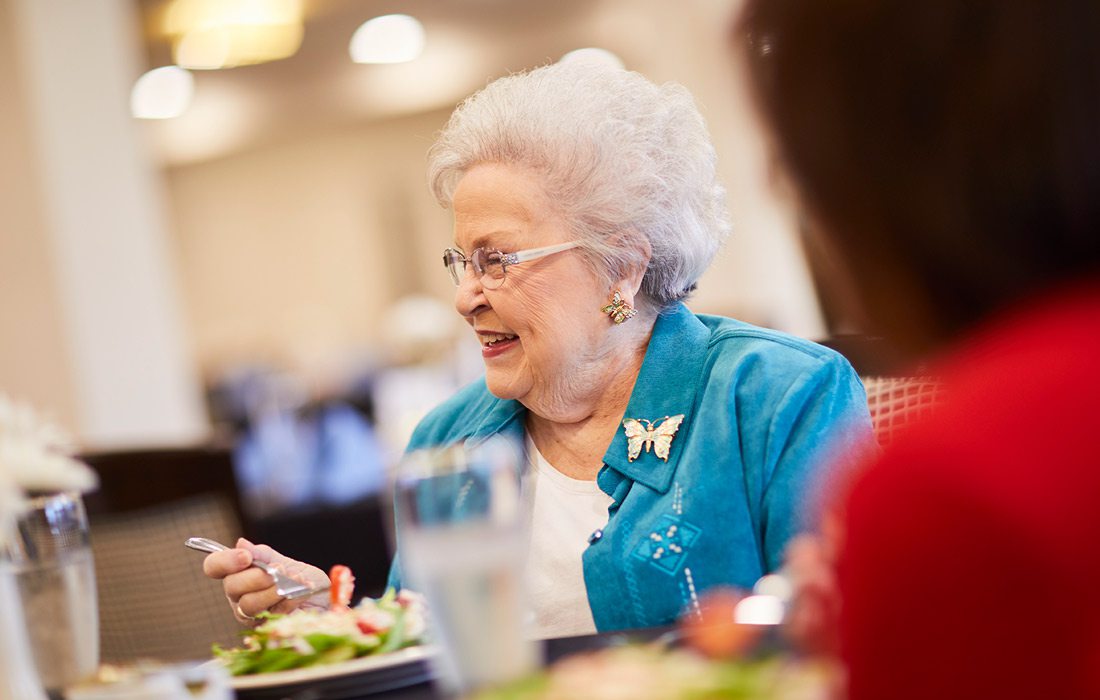 Cedarhurst Senior Living communities provide truly person-directed care, working hard to know each resident as an individual and providing them care that's as unique as they are. Their experienced and dedicated staff, welcoming environment and supportive atmosphere make Cedarhurst a secure, enriching place to live.
Cedarhurst is so confident they can take care of your loved one to your and their satisfaction, that they back their promise with a money back guarantee. If you're not satisfied and decide to move out within your first 60 days, they'll give you a complete refund. That's the Cedarhurst Promise.

• Outdoor Courtyards
• On-Site Physical, Occupational and Speech Therapy
• Safe And Secure Memory Care Neighborhoods
• Resident-Centered Life Enrichment Programs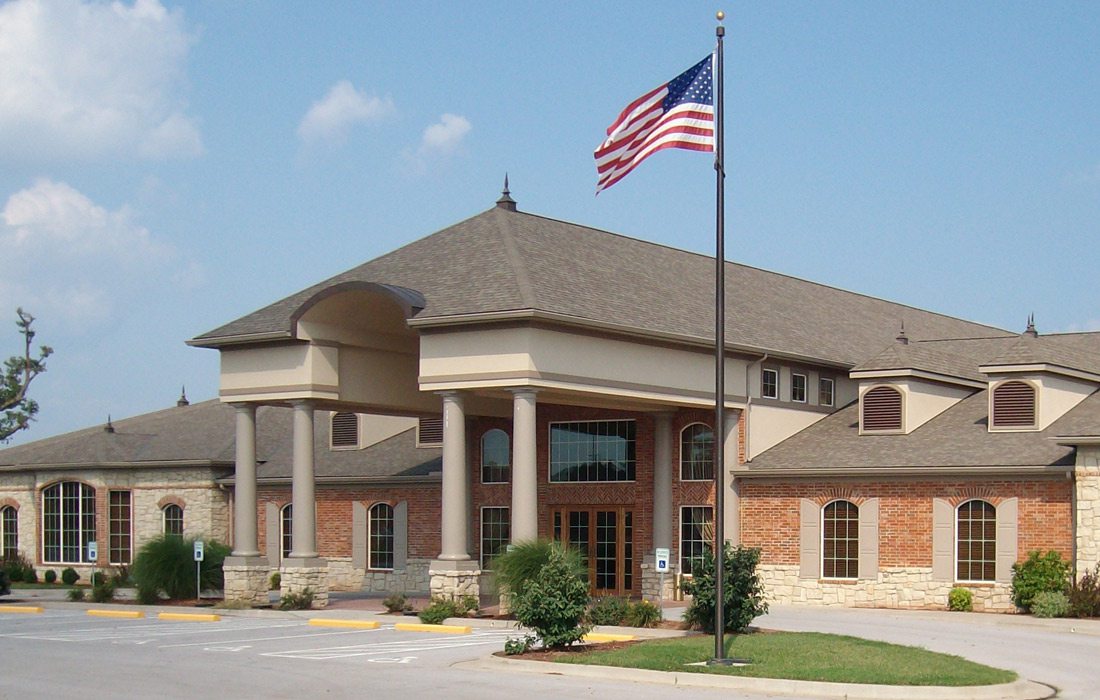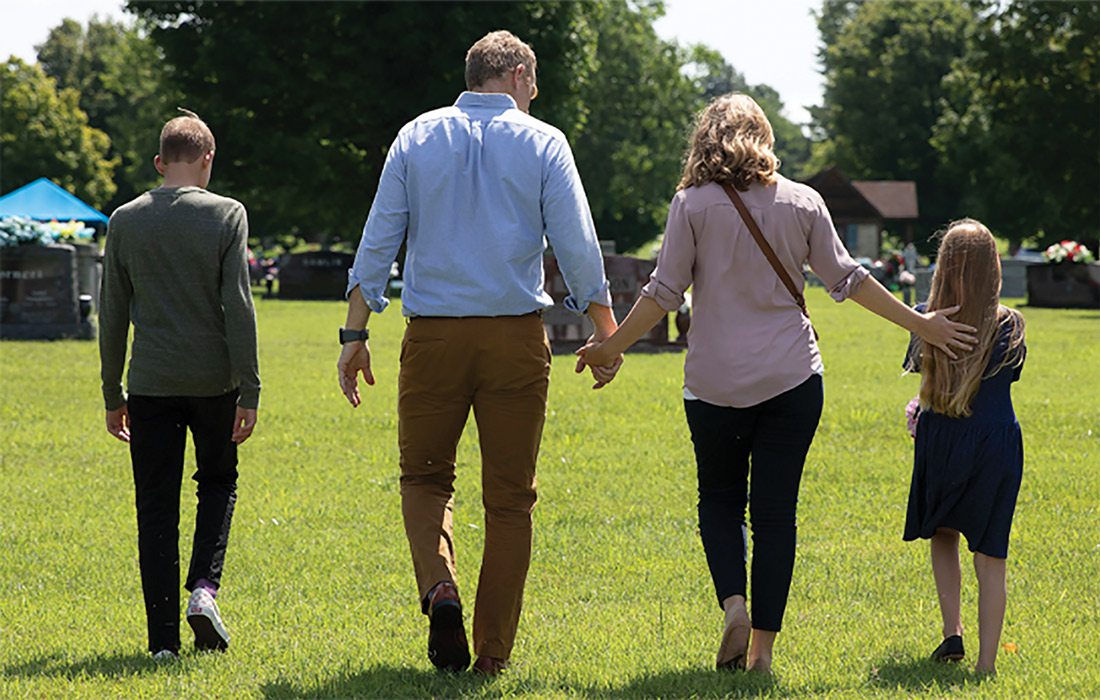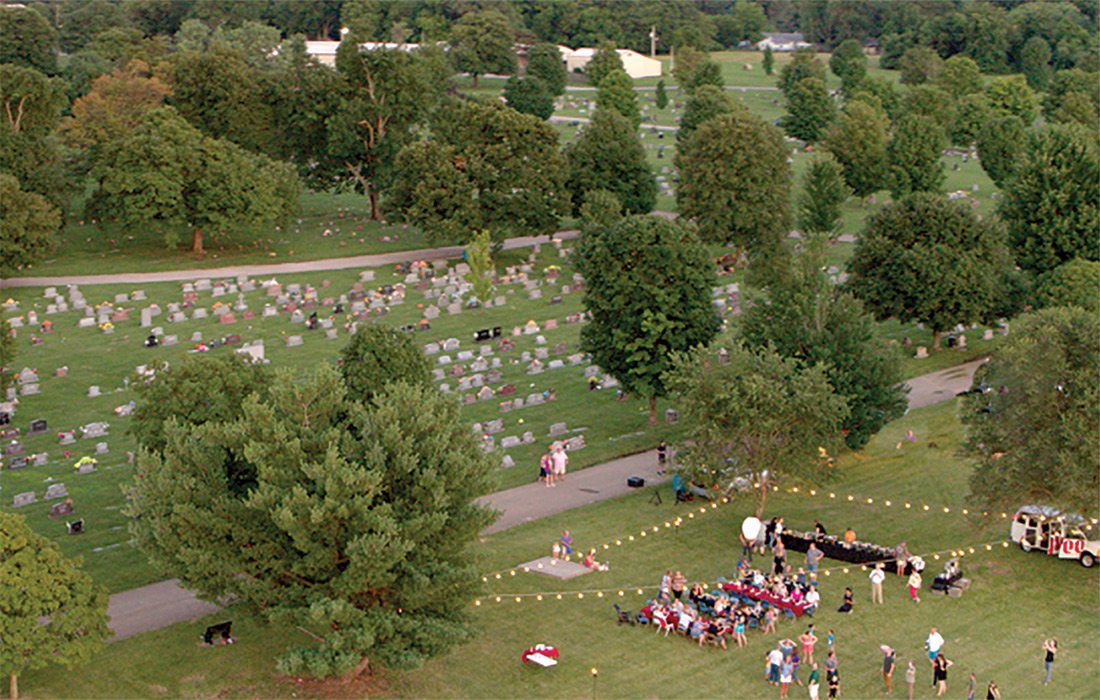 Part of living well is planning ahead. With Greenlawn Funeral Home's Advanced Planning program, preplanning your own arrangements has never been easier.
Without it, decision-making is turned over to your loved ones, leaving them with the pressure of making important choices during an extremely emotional time. Once a death occurs, it is difficult to make the right selections quickly under emotional duress. Preplanning allows you to put your wishes in writing, so you can have confidence that every detail will be carried out according to your preferences. You also have the option to pre-pay, allowing you to control the costs of the funeral and ensure that you don't exceed your budget.
Take control of your arrangements while relieving your family of stress by preplanning with Greenlawn. They have multiple locations across 417-land for your convenience. You can visit the website to see their planning checklist and learn about everything you will need to get started on your prearrangements. You can find answers to some of the most common funeral-related questions. And you can schedule a time to meet with a compassionate, professional team member who is available to your family whenever you need them. Greenlawn invites you to start the planning process with them today.

• Advanced Planning
• Funerals
• Cremation
• Burial
• Receptions
• Grief Recovery
• Monument Shop
James River Nursing and Rehabilitation is a skilled nursing facility that provides short-term rehabilitation and long-term care services. James River specializes in providing short-term transitional care that helps individuals recover from a hospitalization and return home quickly and safely. This program offers high quality skilled nursing care along with physical, speech and occupational therapies.
James River also offers long-term care services for those individuals that can no longer live safely independently. Their long-term care services include appetizing menus designed by a registered dietician, a diverse activity schedule, social services and nursing care all in a warm home like environment. Now open for visitation!

• Private & Semi-Private Suites
• Two Spacious Dining Rooms
• Therapy Gym
• Comfortable Day Spaces & Visiting Areas
Magnolia Square Nursing and Rehab is a skilled nursing facility located in Springfield, Missouri, that offers short-term rehabilitation and long-term care services.
Their short-term rehabilitation program is designed to help guests recover quickly and safely from a hospitalization and return home, by providing skilled nursing services along with physical, speech and occupational therapies.
If you or a loved one can no longer live safely at home, then come visit Magnolia Square. Their long-term care services include appetizing menus designed by a registered dietician, a diverse activity schedule, social services and nursing care, all in a warm home-like environment. Magnolia Square is now open for visitation!

• Outdoor courtyards
• Therapy gym
• Beauty salon
• Spacious private and semi-private suites
• Comfortable day spaces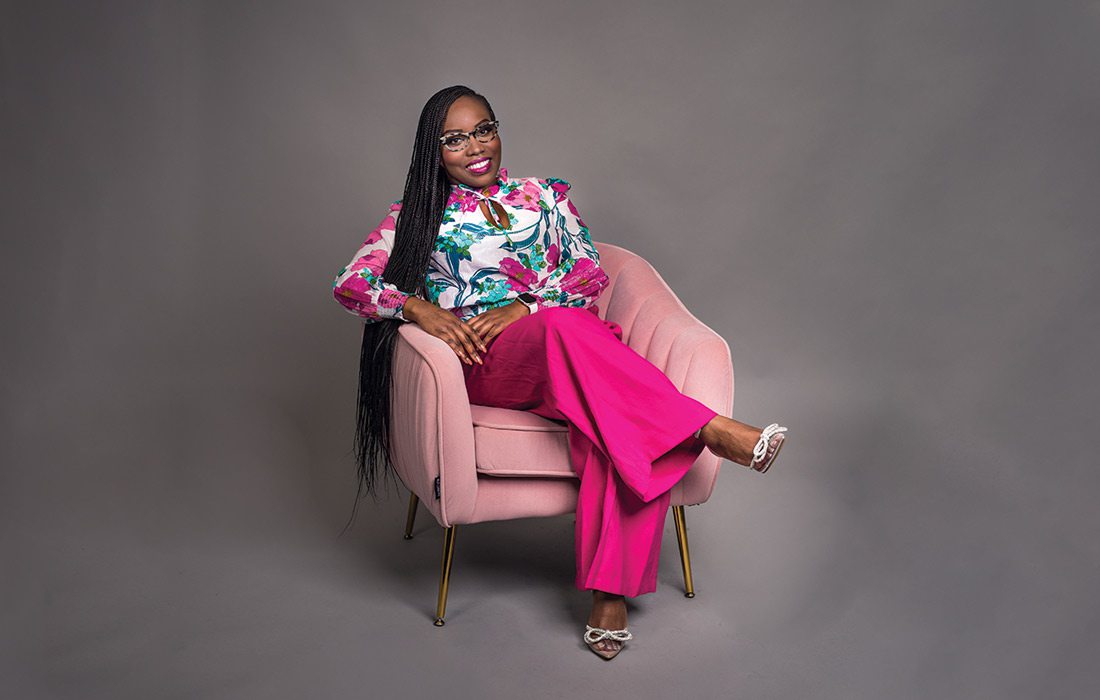 Celestine Copeland loves that her clients with Northwestern Mutual care deeply about their families, their businesses, their present and future impact in the community. Their mindset is what draws her in. They are big thinkers who are never satisfied with their level of knowledge and are always learning and growing.
Whether you're just starting out, well on your way to living your dream or eagerly approaching retirement, Celestine and her team of specialists work to make sure you're financially prepared to achieve a lifetime of goals. They can help you reach them with a personalized financial plan.
As a mutual company, providing the best long-term value for clients is Northwestern Mutual's top priority, and it's an important part of why they are able to help clients build a lifetime of financial security. They are known for their financial strength and have the highest financial strength ratings awarded to any life insurer by all four of the major rating agencies.
Celestine's business is about helping people succeed. She's passionate about building brighter futures and believes the best way to do that is by building strong, long-term relationships; finding out what matters most to people; and providing the financial guidance, tools and solutions they need to succeed.

Comprehensive Financial Planning
• Disability Income Planning
• Retirement Planning
• Life Insurance Planning
• Long-Term Care Planning
• Estate Planning
• Special Needs Planning

Comprehensive Business Planning
• Employee & Executive Benefits
• Business Risk Management
• Business Continuation Planning
• Business Succession Planning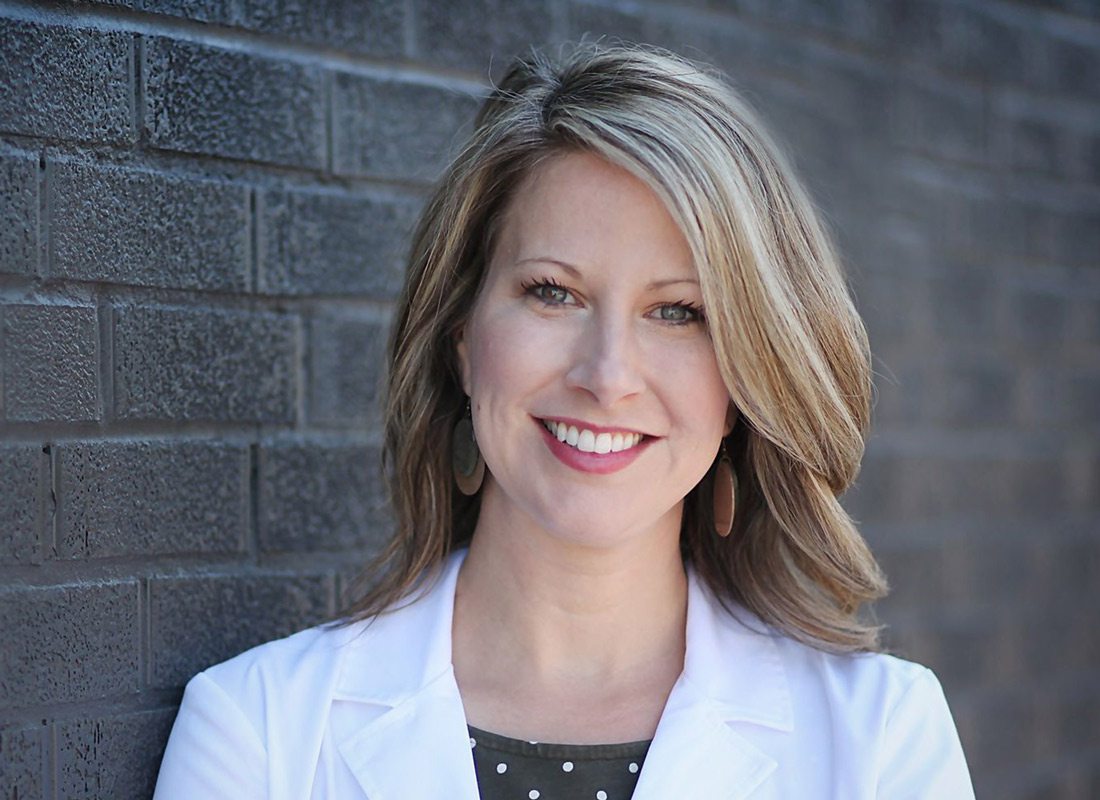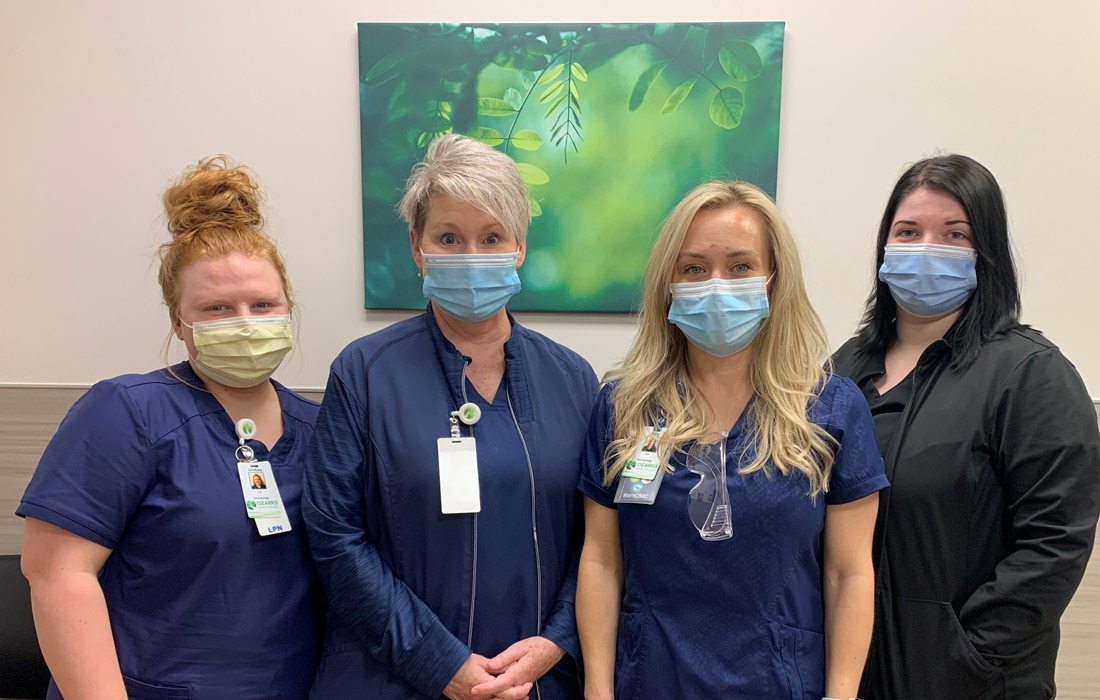 Dr. Leslie Marshall and the clinical staff at Ozarks Healthcare (OZH) Dermatology are able to serve patients of all ages in West Plains and the rural community, offering a sophisticated level of services to rival those of any major metropolitan area. These services can relieve patients of the inconvenience of traveling to larger cities—saving money and time away from work, as well as providing peace of mind.
OZH Dermatology offers comprehensive dermatology treatment, led by board-certified dermatologist Leslie A. Marshall, DO. Dr. Marshall appreciates how a patient's skin can affect their self-confidence and quality of life. Many of her patients are farmers who have experienced a lifetime of sun exposure, who might otherwise not have the opportunity to see a dermatologist because of their rural location.
OZH Dermatology provides diagnostic testing, including skin biopsies and patch testing, and performs Mohs Surgery to remove non-malignant and malignant skin growths. The great advantage of Mohs surgery is that less tissue is needed to be removed, resulting in less scarring in visible areas. It can be performed in the clinic with little downtime.
Additionally, their dermatology team treats a wide range of conditions, like acne, eczema, rosacea and much more. They also offer cosmetic dermatology services, including Botox and fillers. No referral is needed to make an appointment.

• Personalized, Expert Skin Care
• Allergy Testing
• Chemical Peels
• Laser Therapy
• Phototherapy For Psoriasis
• Skin Cancer Screening
• Surgical Removal Of Skin Lesions And Skin Cancer
Whether you are in need of long-term care or short-term rehabilitation, The Maples Health and Rehabilitation has everything you or your loved one is looking for.
The Maples short-term rehabilitation program offers the highest level of comfort and convenience for individuals recovering from a hospitalization. With tailored programs to fit specific individuals' needs and assistance with transitioning back home, The Maples makes recovery as simple and easy as possible.
Long-term care at The Maples focuses on making each resident feel right at home. Their long-term care services include appetizing menus designed by a registered dietician, a diverse activity schedule, social services and nursing care, all in a warm home like environment. Now open for visitation!

• State-of-the-art Therapy Gym
• Private & Semi-Private Suites
• Comfortable Day Spaces & Visiting Areas
• Appetizing Meals in a Spacious Dining Room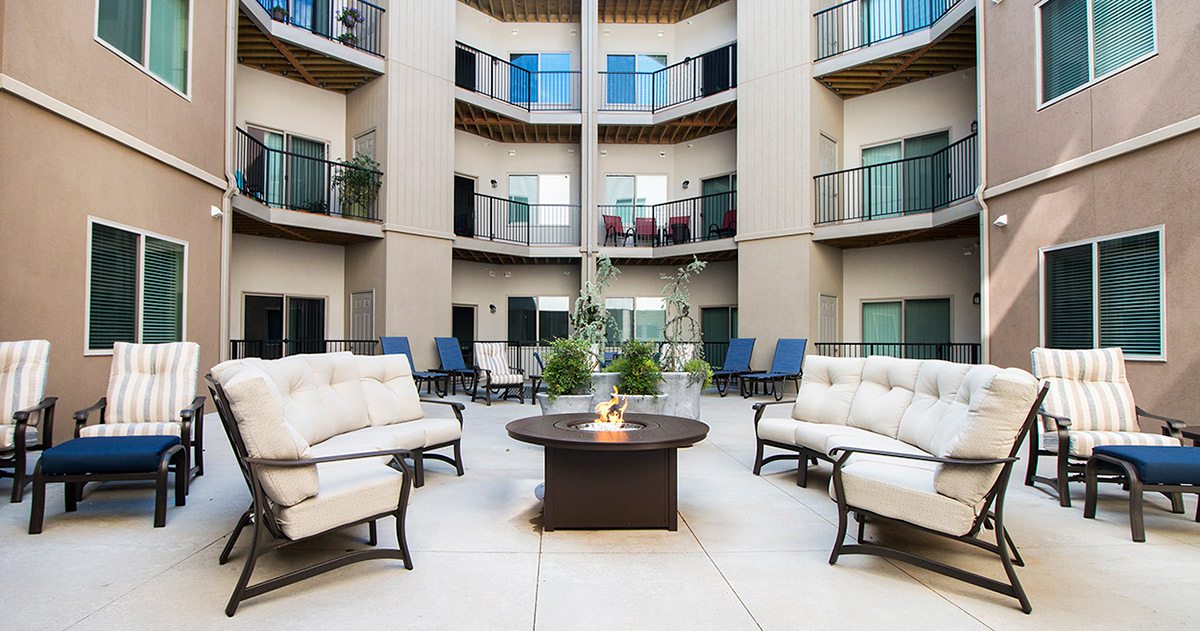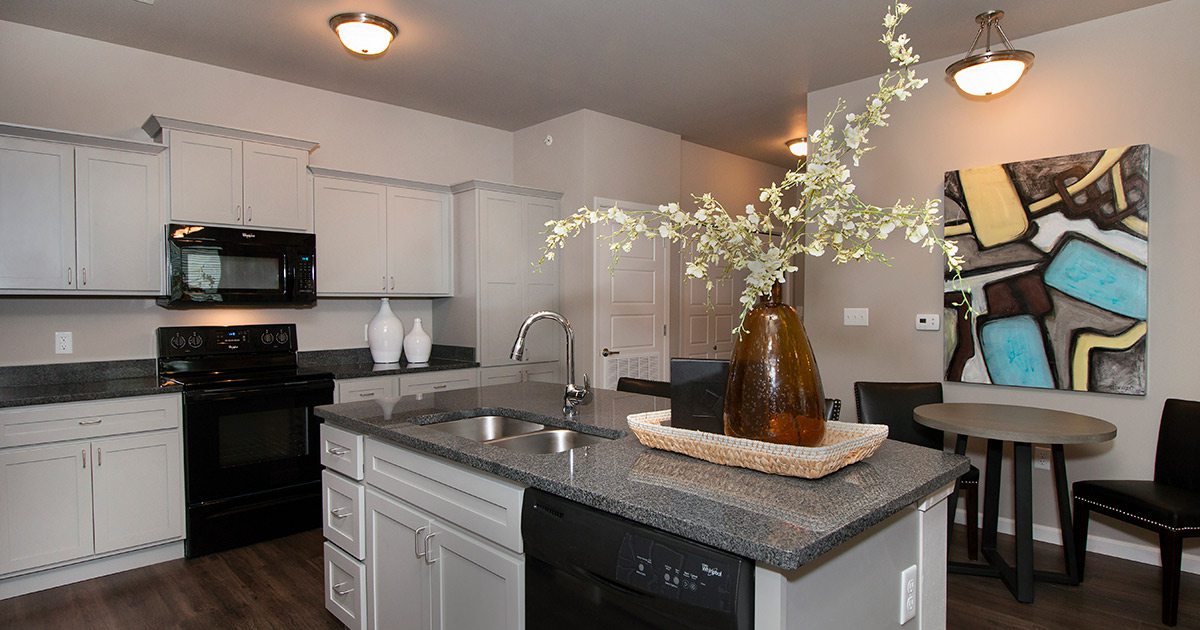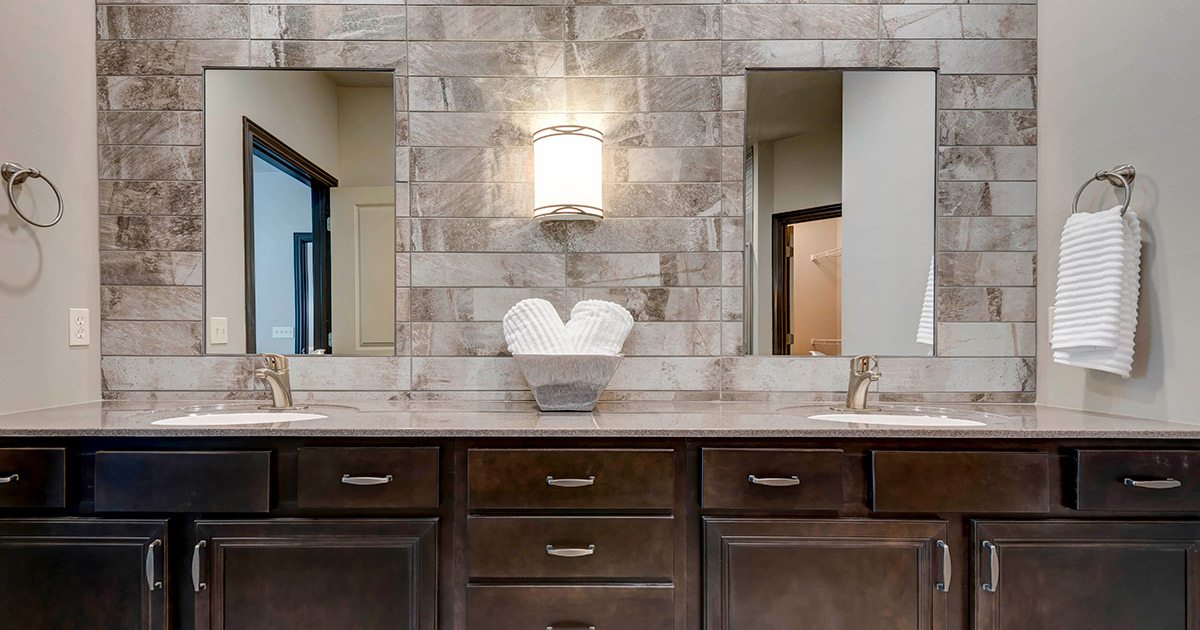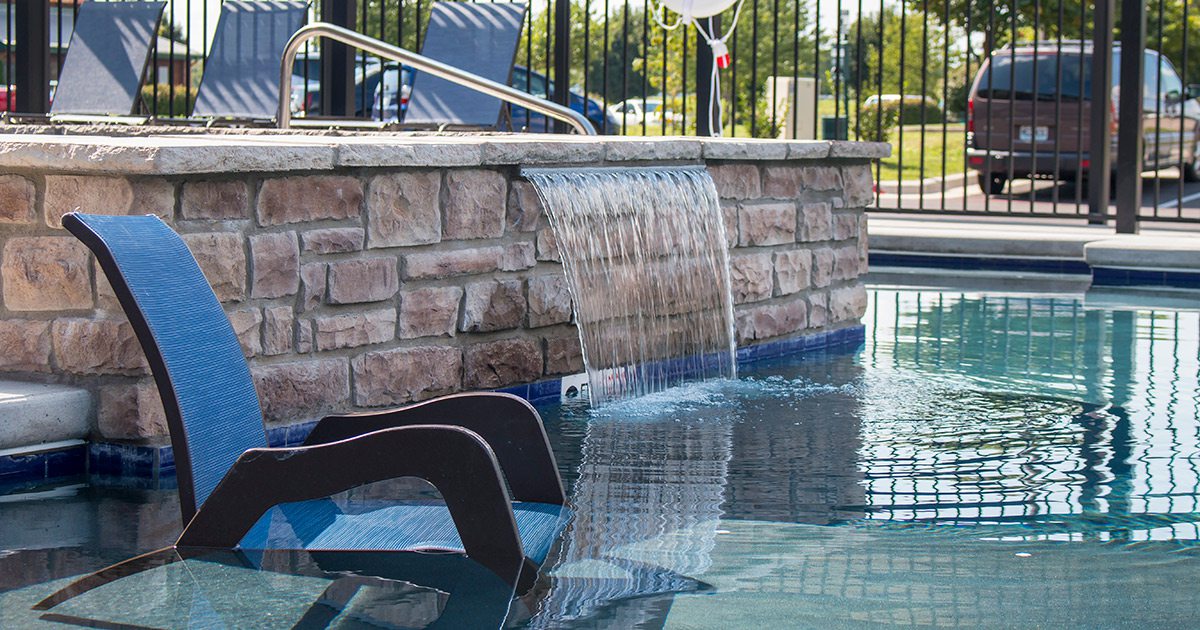 TLC Properties invites you to experience the joys of independence and a stress-free environment in beautiful, comfortable living spaces. TLC Properties 55+ communities are the cornerstone of comfort and convenience.
Live on your terms. When you're ready to relax and live life easily, you're sure to find what you're looking for at any of the many TLC 55+ apartment communities. Enjoy modern appliances, timeless décor and immerse yourself with caring neighbors in a safe and sociable atmosphere. Connect with others through planned community events and social distanced gatherings.
The options you've been looking for. TLC Properties offers a full suite of options–from comfortable studios to 3-bedroom apartment homes, each designed with you in mind. Whether you're ready for a change, downsizing, relocating or living large, with TLC you'll experience an unmatched quality of life.
Built with you in mind. It's not just the sophisticated, luxury spaces that make life so wonderful at TLC Properties. Each 55+ apartment home features wide doorways and zero-entry thresholds for ease of accessibility, vast community spaces perfect for friends and family, and state-of-the-art fitness centers and social sport areas where you can stay fit and active all year long. TLC Properties amenities are curated for your health, wellbeing and entertainment. You'll feel like you're at a vacation resort when you spend the day enjoying tennis, putt-putt golf, shuffleboard, pickleball, walking trails and so much more.
Control your home from the touch of a button. Innovative SMART home options provide independence through features like motion detected lighting, leak sensors and app-controlled thermostats and locks. Enjoy comfort and convenience managing your home with Alexa or your mobile device from wherever you are.
Experience convenience. Include the added conveniences of a weekly shuttle to stores and excursions, a partnership with Phoenix Home Healthcare & Hospice for concierge services and included in-home maintenance, and the choice is obvious. Redefine 55+ living with TLC Properties.
• Black Rock
• Veranda Vistas
• Tera Vera
• Monarch
• Coryell Commons
• Promenade Commons
• Garages and Covered Parking
• Heated Pool & Hot Tub
• SMART Home Technology
• Accessible Fitness Centers
• Lifestyle & Wellness Concierge Services
• Community Spaces
• Cultured Landscapes
• Social Sports
• Dog Parks
• Much More!
417-777-2703
Transitions Hospice provides extraordinary care when it is needed the most. Clients can count on them to  provide expert service that is focused on improving quality of life. Their extra layer of support reduces the burden of illness, allowing a daughter to be a daughter again or a spouse to be a spouse. Transitions Hospice anticipates needs and exceeds expectations every time.
They are privately and locally owned by Bobby Robertson and Angela Sipe, M.J., CHPCA. Every decision is made locally, by the people you know and trust. They are the only hospice agency in Southwest Missouri led by a Nurse Practitioner, and they are available to admit patients to service within one hour.

• 24/7 Symptom Management
• Medication Coverage
• Bathing
• Grooming
• Light Housekeeping
• Caregiver Support, Education And Resources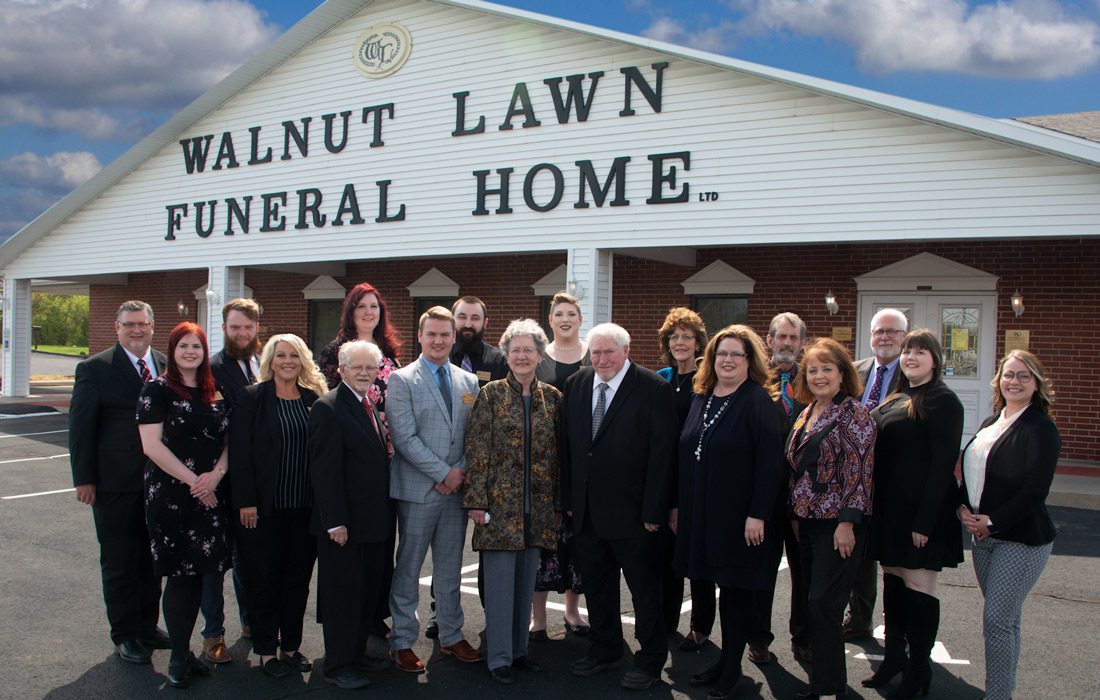 Walnut Lawn Funeral Home, Ltd. - DeGraffenreid-Wood-Crematory is a third generation local family-owned business in Springfield, whose mission is to provide the community with the highest quality of service with Tender Care during Tender Moments™.
Walnut Lawn is much more than just a traditional full-service funeral home. They offer several community outreach programs. Live Well Silver and Gold Club of SW MO is just one example.This program provides those who are 55 and older with an amazing platform that focuses on stimulating one's emotional,physical and intellectual health.They accomplish this by providing a wide variety of social interactions and exciting events that help build meaningful relationships and overall improve their quality of life.
Walnut Lawn also has a lifesaving technology program with Vital ICE. Vital ICE is a free mobile app that contains your vital medical information, such as blood type, allergies, current medications, medical history, emergency contact information and much more, including automatic notification of emergency services with the push of a button. With the Vital ICE app from Walnut Lawn, this information will be available to EMS and other First Responders in any emergency situation.
Contact Walnut Lawn Funeral Home, Ltd.-DeGraffenreid-Wood-Crematory today, and let their family help your family live well.

• Full Service Funeral Home
• Live Well Silver and Gold Club of SW MO
• Vital ICE Medical and Emergency APP
• Host of Heroes Outreach Program (HOPe)
• Annual Candlelight Memorial Service
• Caregiver Excellence Award Recognition Program
• Veteran Honor Guard Breakfast
• AfterCare Support Program
• Much More