Health
These Springfield Experts Want to Help You Be Your Best Self
When do you feel your best? Chances are, it's when you feel healthy and clear minded. Vibrant. Pain free. Smooth skin. Polished teeth. Styled hair. Relaxed. Consider this your guide to feeling your best and to finding the experts who can get you there!
Nov 01 2020 at 9 a.m.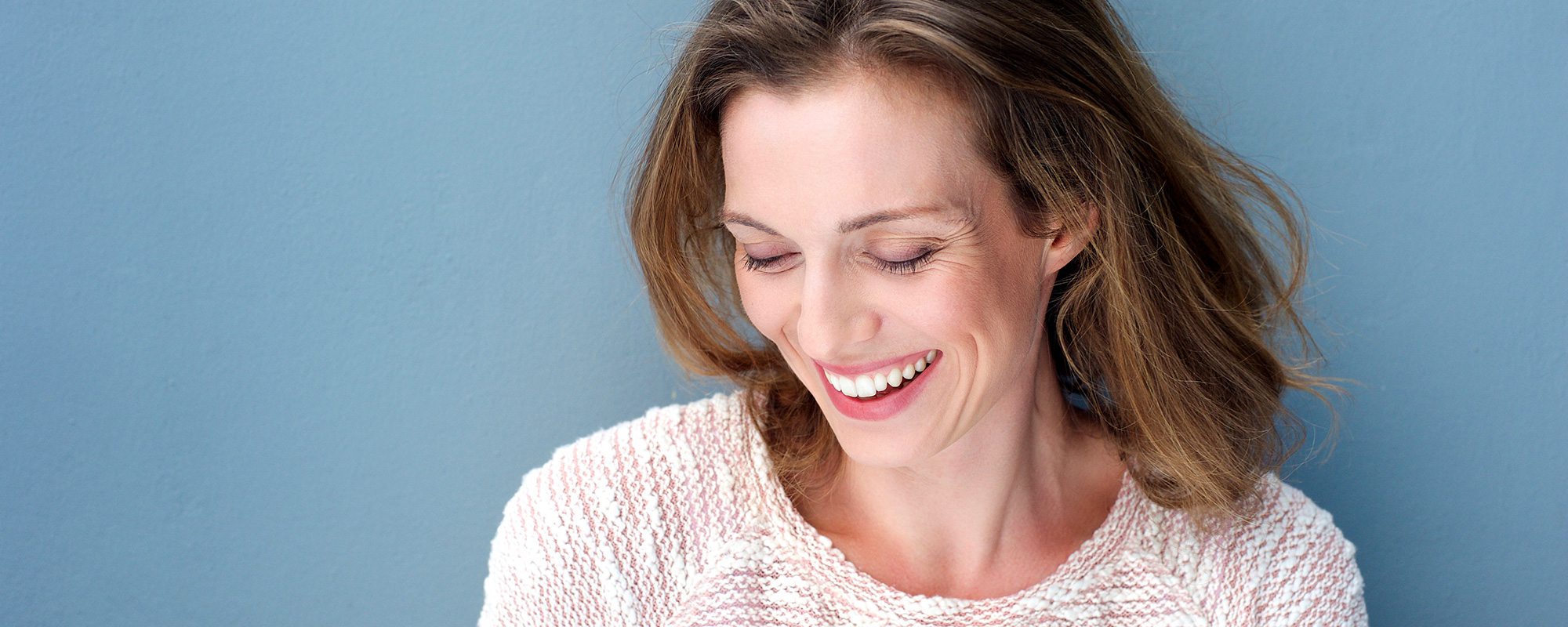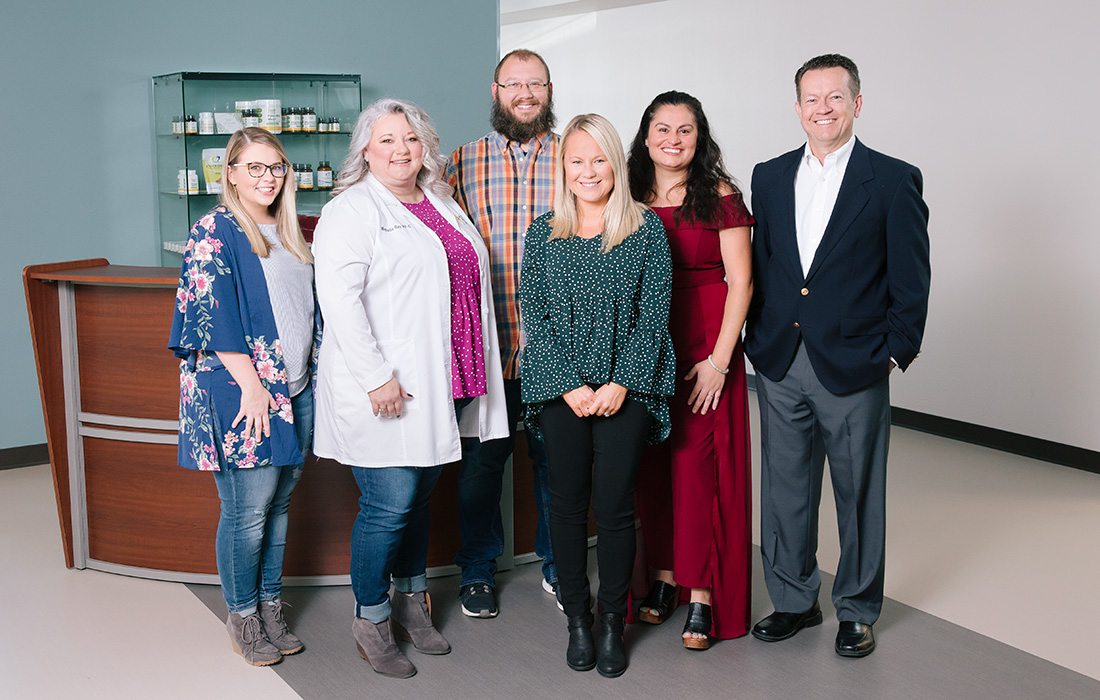 1936 S. Glenstone Ave., Springfield, MO | 417-264-6180
What if you could be healthier just by kicking back, putting your feet up and scrolling through your phone or resting your eyes?
It's called IV Therapy, and it's available at 180° Health! 180° Health recently opened in the Plaza Shopping Center, founded by the locally owned and trusted team at Meek Chiropractic. Their IV treatments deliver vitamins, minerals, amino acids and antioxidants directly to your body's cells—with lasting results!
This time of year and with the current health climate, preventing illness is at the top of everyone's minds. 180° Health has an IV Therapy for that! The "Original" Vitamindrip® helps fight the flu, cold, allergies and more, strengthening your body against a weakened immune system. It also restores your body from the stress of a hectic lifestyle, fatigue and muscle aches.
There are IV options for nearly every priority, including weight loss, cosmetic collagen producers, libido enhancers, athletic performance, energy, brain health, mood support, hydration and much more.
180° Health was founded with the mission to provide a broader spectrum of healthcare options to 417-landers, with compassionate patient care and a whole body approach. Turn your health around. Turn your life around. Contact 180° Health for a wellness consultation today.
Q&A with Michelle Bay, Nurse Practitioner
Do you have a personal motto that you follow for meditation, relaxation, concentration or inspiration?
Learn to let go and not sweat the little things. Dishes can wait. Laundry can wait. Taking time for yourself, your family and your friends is more important. It is finding a purpose and a connection, whether it be with God or your higher power.
Tell us about a time you improved someone's life, how you did it and how it felt.
My greatest accomplishment is always seeing a patient recover and meet their goals. Seeing someone who did not want to get up due to debilitating pain, out and enjoying life with a smile on their face. A patient that is able to start enjoying activities with their significant other, play with their kids or grandkids again.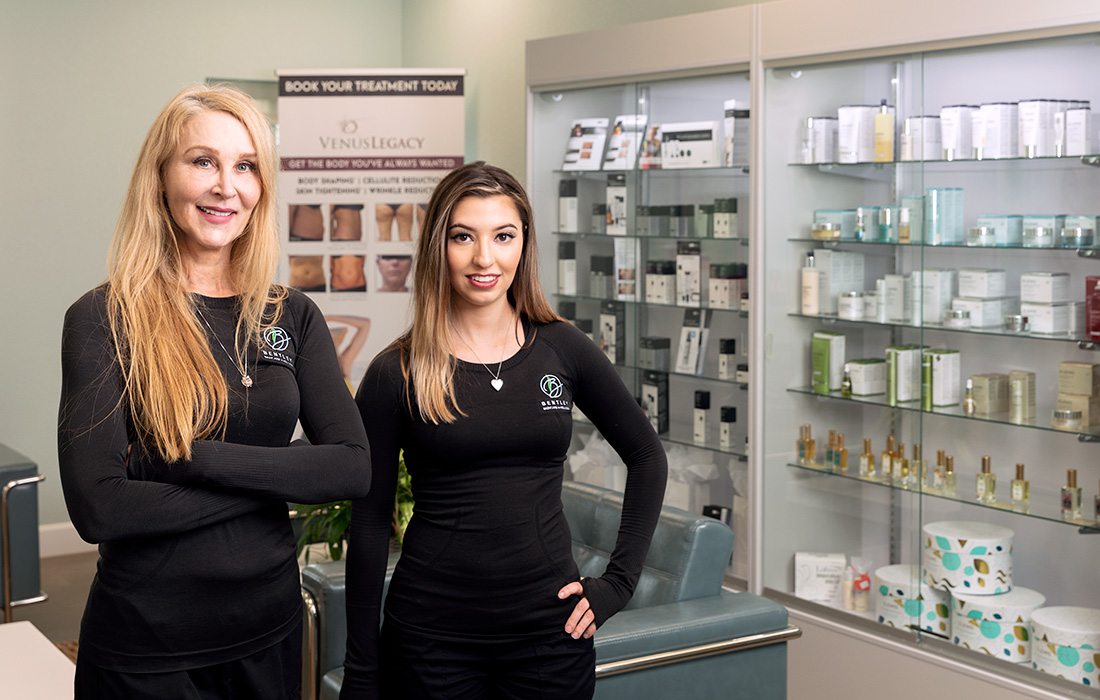 1016 Battlefield Road, Springfield, MO | 417-881-7546
Bentley Skincare & Wellness is an elite med-spa, providing luxury wellness to 417-land. Their physicians, estheticians and laser technicians are licensed, experienced and ready to provide you with options to look and feel your best.
Bentley has the highest standards for skincare and wellness—after all, it's in their name! Stop in and talk to their professional staff about Elemis—their luxury anti-aging skincare line. It's powered by nature and proven by scientific, visible results. Do you have issues with aging, blemishes, dullness, dark circles or uneven skin tone? Have the experts at Bentley create an Elemis regimen to address your specific needs and experience truly dramatic results.
Are you self-conscious of how aging has affected your look? Bentley offers expert applications of popular treatments like chemical peels, Botox, fillers, microneedling and much more. Enjoy immediate results of youthful, radiant skin with little to no downtime after your appointment. Bentley has solutions for unwanted hair, tattoos, cellulite and scars. They also provide luxury spa treatments including facials and massages.
Bentley invites you to join them and experience wellness, balance and beauty in all aspects of your life.
Q&A with with Clementine Bentley, owner
What does being your "best self" mean to you?
To not be afraid of being your authentic self.
Tell us about a time you improved someone's life, how you did it and how it felt.
A client was embarrassed to see her family again because of spider veins that had developed on her legs due to long hours of standing at her job. After her first treatment, she was so overwhelmed with emotion that she cried, "Thank you so much! You have really changed my life." I will never forget that moment.
What do you do personally to be your "best self"?
Be kind and authentic and lift up others.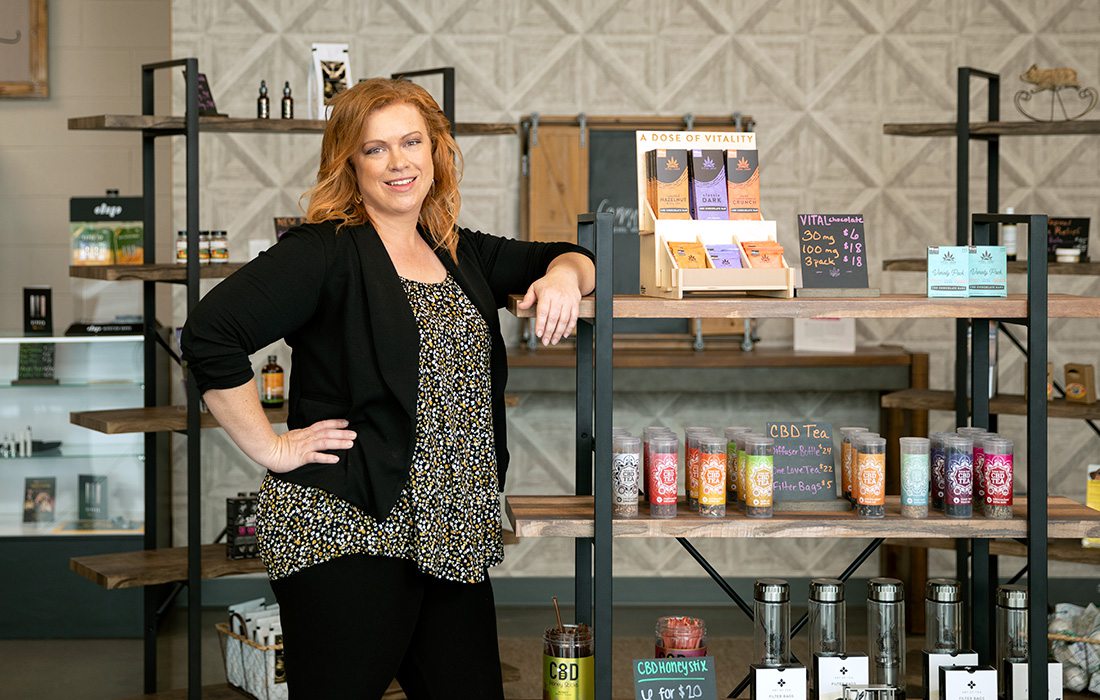 210 W. Republic Road, Suite 100, Springfield, MO | 417-258-5770
1937 S. Glenstone Ave., Springfield, MO | 417-886-2999
Canna Bliss believes natural wellness should be a person's (and pet's!) first line of defense for improving their quality of life.
You stay busy, but does it seem like life feels more stressful than normal? There's a way to ease your anxiety without taking a prescription, making time for meditation or investing in an elaborate retreat. Come into Canna Bliss to talk to their expert team about how CBD oil can positively affect your stress levels. Canna Bliss invests in a safe, effective and affordable line of CBD oils for your natural wellness.
Studies show the possible benefits of CBD on a long list of diseases. If you suffer from anxiety, joint pain, cigarette cravings, acne or diabetes, Canna Bliss could offer you relief! Stop into Canna Bliss to learn how their oils, tablets and gummies could improve your quality of life.
Q&A with Jamie Tillman, owner
Tell us about a time you improved someone's life, how you did it and how it felt. 
An 80-year-old client was going through chemo for breast cancer. I helped her pick items that would help with her pain and nausea and ended up sitting down with her after she took some CBD oil and ate some CBD chocolate with her. Her caretaker cried as she saw her patient be in less pain for the first time in a year and able to eat.
Why did you choose to go into your current profession?
A dear family member had a brain tumor. Using marijuana wasn't an option for her, so I started doing research and found CBD. After seeing the benefits she experienced,  I couldn't wait to bring it to the community.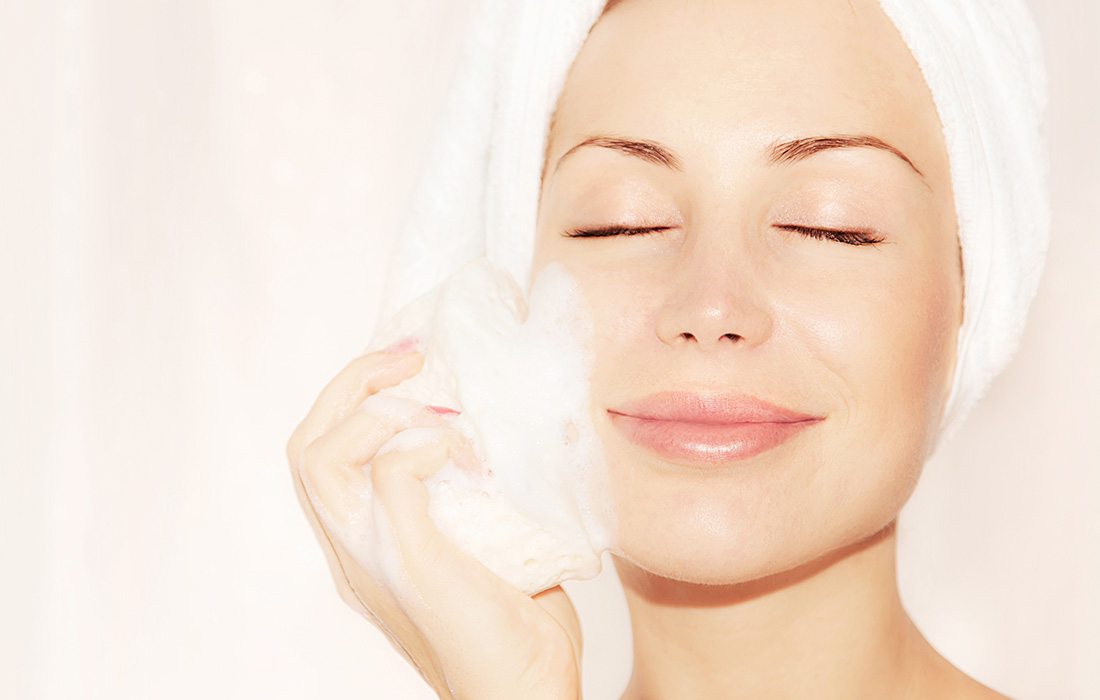 1839-B E. Independence Ave., Suite 23, Springfield, MO | 417-319-1941
It's so easy to give up the skin routine. We have to wear masks in any public space. Social distancing is a must. We disinfect after every contact. Many work from home, which allows us to stay in our pajamas for most of the day. We try to cope with and obey   the rules.
At Crighton Aesthetic Studio, they hear daily how the masks are drying, how there are breakouts under the masks, how because of the masks, clients don't use makeup or mascara anymore, because what is the use? And other than keeping the masks clean, what can a person do?
Dr. Crighton reminds everyone not to give up on the routine of cleansing your face twice a day and using your Epionce®! It simply doesn't work if it is left on the counter. She understands that it is a drag trying to keep up a beauty routine when all you do is put on a mask everyday, but Epionce® heals the skin barrier.
So continue your Epionce® regimen. Your skin will love you for it. And at some point in the hopefully-near future, your best self will shine through with radiant skin!
Call Crighton Aesthetic Studio. They will listen, instruct and sympathize. Your best self is their goal.
Q&A with Dr. Crighton, owner
What does being your "best self" mean to you?
I always like to be prepared. It's also important, especially with each patient I see, to be attentive—to show them that what they have to say is important and that I'm listening. And of course, to be kind, to everyone, always.
Do you have a personal motto that you follow for meditation, relaxation, concentration or inspiration?
My personal motto is simple: Kindness is always right.
What do you do personally to be your "best self"? 
I stay positive and smile. It's something that I have the power to do, and it affects my own outlook on the day as well as everyone I interact with.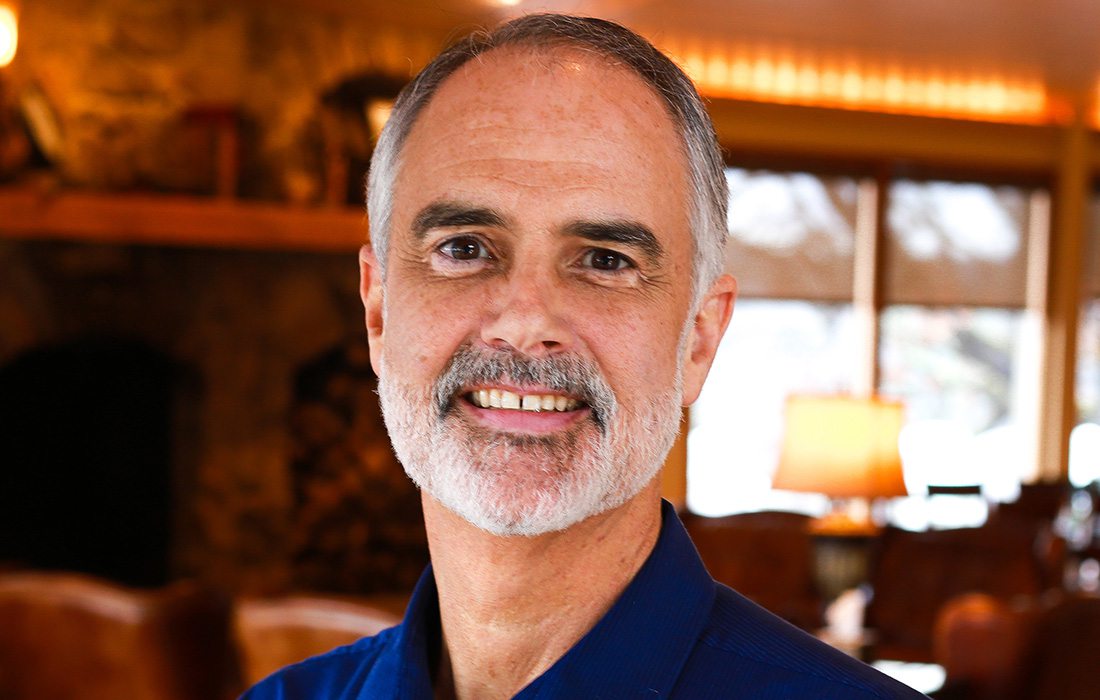 866-875-2915
Why do many people call their spouse their "better half"? Perhaps it's because we are our "best self" when we are with our family, giving and receiving love and support. But many families are struggling; in fact, most do at some point. Hope Restored was founded over 21 years ago and has helped literally thousands of couples and families to find and restore safe homes of love and honor.
Whether your marriage is in crisis or you want to strengthen your bonds and grow in togetherness, Hope Restored has a program for you. And they have an absolutely remarkable success rate. After two years, more than 80% of their clients' marriages are still intact. They've served over 8,000 couples from 34 countries who could have chosen any facility, but chose Hope Restored right here in Branson, Missouri. Their talented staff and licensed counselors are gifted with a deep faith as part of their core identity and are capable of providing an entire year's worth of counseling in just one week.
Hope Restored, by Focus on the Family, believes that the Lord wants nothing but the best for marriages and families, and they are determined to do everything in their power to help you, your marriage and your family.
Q&A with Dr. Bob Paul, Co-Founder
Tell us about a time you improved someone's life, how you did it and how it felt.
We regularly witness transformations that are nothing short of miraculous. People come to us with divorce papers drawn at the beginning of the week, and leave hand-in-hand at the end of the week. We see this happening by the hundreds.
What do you do personally to be your "best self"?
I have spent a lifetime attempting to find a balance between my physical, mental, spiritual and emotional wellbeing, while trying to balance that with serving others and serving the world.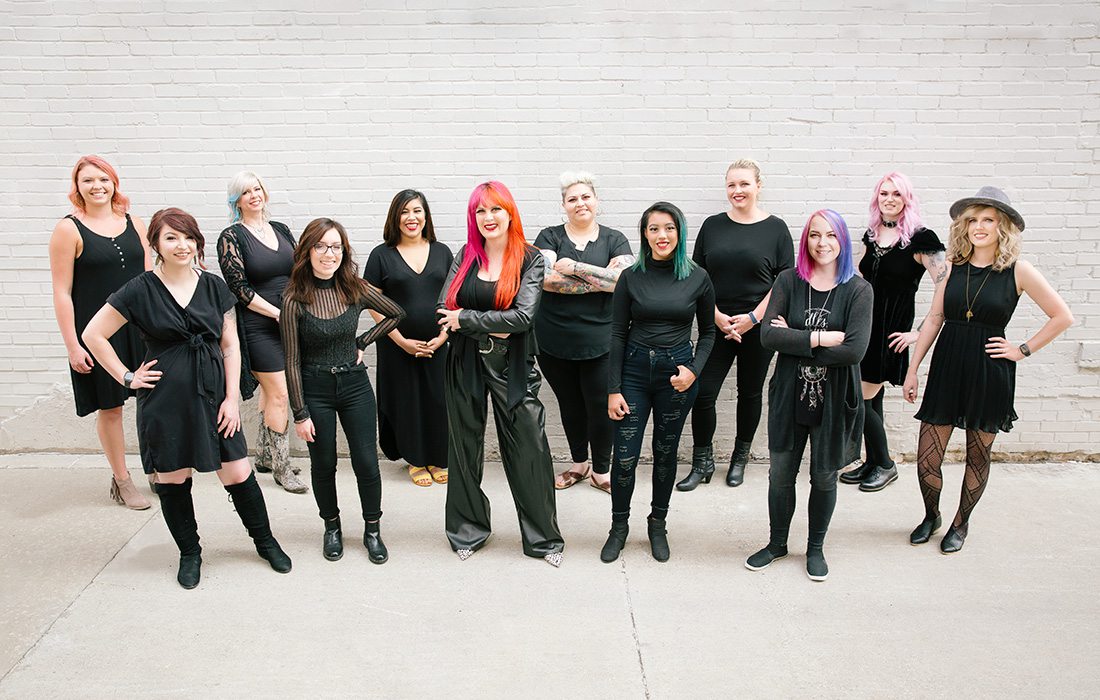 212 S. Campbell Ave., Springfield, MO | 417-840-0103
549 W. Elm St., Republic, MO | 417-732-2700
Inviktus Salon has so many new things to offer 417-landers to help you feel like your best self. Not only do they have a new, beautiful location conveniently located in Downtown Springfield, they also offer new products and services. That includes medical-grade cosmetics from Glo Skin Beauty, plus nail and lash services. Plus you can always expect the best in hair styling and education from each of Inviktus's locations. 
You should look great and feel confident every day… not just when you're leaving your hair appointment. The Inviktus team strives to help you understand how to take care of your hair, so you always look like you just stepped out of the salon. They take the time to explain how they're caring for your strands plus the "why" behind the products they're recommending. 
Inviktus truly makes hair dreams come true. They are the color, style and extension experts. Thinking of trying subtle, soft highlights? How about hand-painted hues or Instagram-inspired unicorn hair? Want longer locks? They have six different options for extensions to choose from. Whether your vision is traditional or out-there, Inviktus Salon offers stylists with a diverse set of skills to make your hair exactly what you've been wanting!
Q&A with Christa Stephens, owner
Why did you choose to go into your current profession?
I knew from a very young age that I wanted to be a hairdresser. I cut everything from Barbie's hair to my friends' to my own!
Do you have a personal motto that you follow for meditation, relaxation, concentration or inspiration?
I strive to be the change I want to see in the world.
What do you do personally to be your "best self"?
I spend a lot of time working on my business, constantly improving for my team and spending time with my pets.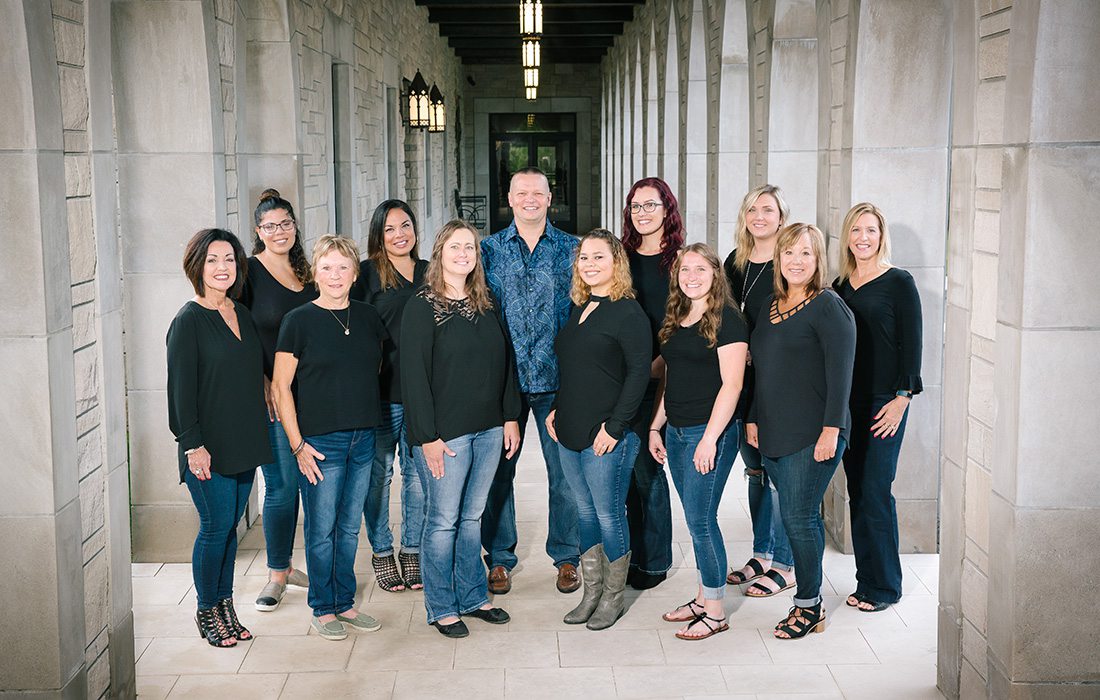 3211 E. Battlefield Rd., Springfield, MO | 417-883-8515
iTooth Family Dentistry knows that when you think of taking care of your health, you don't often think of your smile. They also know that most people would rather go almost anywhere than the dentist. That's why from the moment you walk into iTooth Family Dentistry and relax by the fireplace, until the time you walk out with a warm cookie and beverage, you are treated like family.
 iTooth Family Dentistry is not just about comfort and pampering, though. Their desire is to put a great smile on every guest's face and make sure they have the oral health needed to avoid bigger health problems later. Aside from obvious gum disease issues like bad breath, pain or loose teeth; poor oral health can contribute to heart disease, diabetes, respiratory disease, osteoporosis and even rheumatoid arthritis. Even minor inflammation and infection in the mouth can let bacteria enter the bloodstream, leading to heart and other problems. 
Dr. Lance Robbins encourages everyone to get the smile and oral health they need and deserve by having regular visits. From routine checkups to implants to the latest in cosmetic dentistry, the team at iTooth Family Dentistry's desire is to put a smile on every face.
Q&A with Lance Robbins, DDS
What does being your "best self" mean to you?
It's less about how I see myself, and more about how I hope others see me. If the people in my life—my family, friends, acquaintances and, most importantly, my patients—see me as a caring and constantly-learning professional, then I feel my "best self" is being represented.
Why did you choose to go into your current profession?
When I was a kid, I broke my front tooth playing football, and I was anxious about how the dentist was going to fix it. I'll never forget the calm, reassuring and comforting treatment of that dentist and realized that was how I would like to make people feel, too.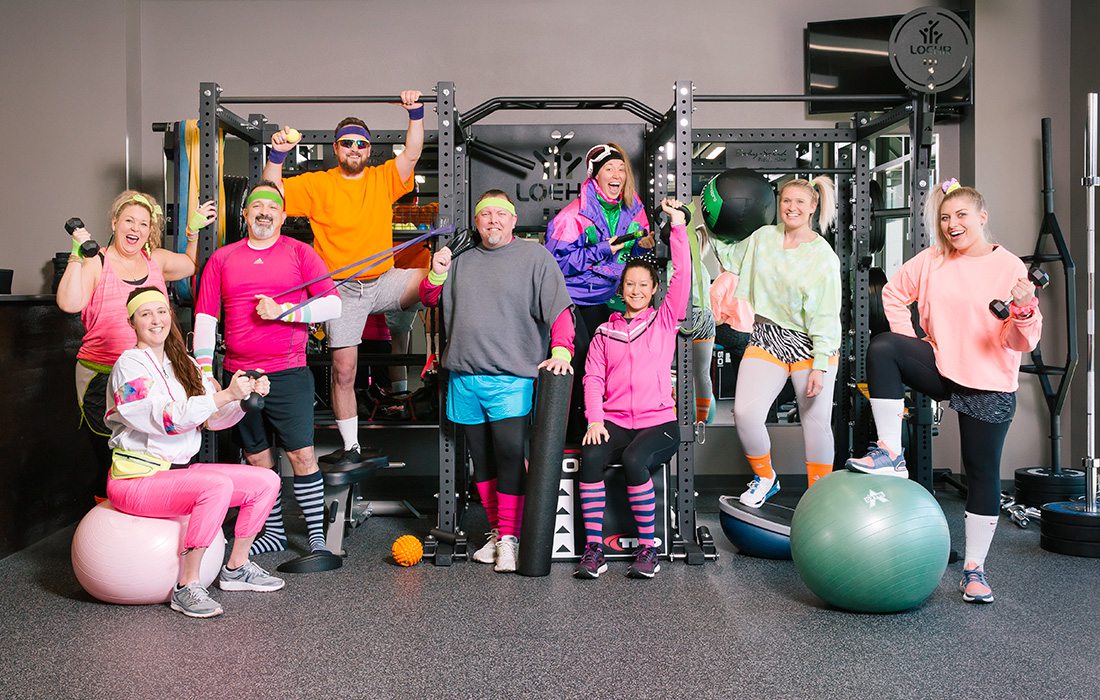 2144 E. Republic Rd., Suite A104, Springfield, MO | 417-887-8075
The team at Loehr Health Center can get you where you need to be your best self!
The new Loehr Health Center in Farmers Park stands out for their comprehensive approach to family wellness, including both eastern and western medical practices. Many chronic conditions in the body are caused by everyday factors like the environment, nutrition and exercise. Loehr looks for the root cause, treats it and alleviates your symptoms. They also offer athletic training care programs and have an incredible gym in their new facility!
Jason Hall is just one of the Certified Athletic Trainers employed at Loehr. He is the only expert in the area certified by Titleist to train clients looking to work on their golf swing. This can improve your form and increase your range of motion, endurance, strength and flexibility.
All of the athletic trainers at Loehr Health Center can help you stay at your peak health and performance. When accidents happen, their physicians and athletic trainers work together to evaluate your injuries and create a treatment plan. This can help your body to recover from any previous injuries and strengthen it to prevent future ones from occurring.
Improve your performance, prevent injury and get back in the game with  Loehr Health Center.
Q&A with Dr. JT Goins and Dr. Tricia Clements
Tell us about a time you improved someone's life, how you did it and how it felt.
I had a female patient with consistent migraines who had been through the medical gambit. With chiropractic adjustments and therapies, she's been migraine-free for almost a year! —Dr. JT Goins
Why did you choose to go into your current profession?
My step dad overdosed after nine years of using narcotics to alleviate the pain from a serious car accident. I started looking into drug-free ways of reducing pain, and chiropractic is the best way to allow people like my step dad to return to the lives they love.—Dr. Tricia Clements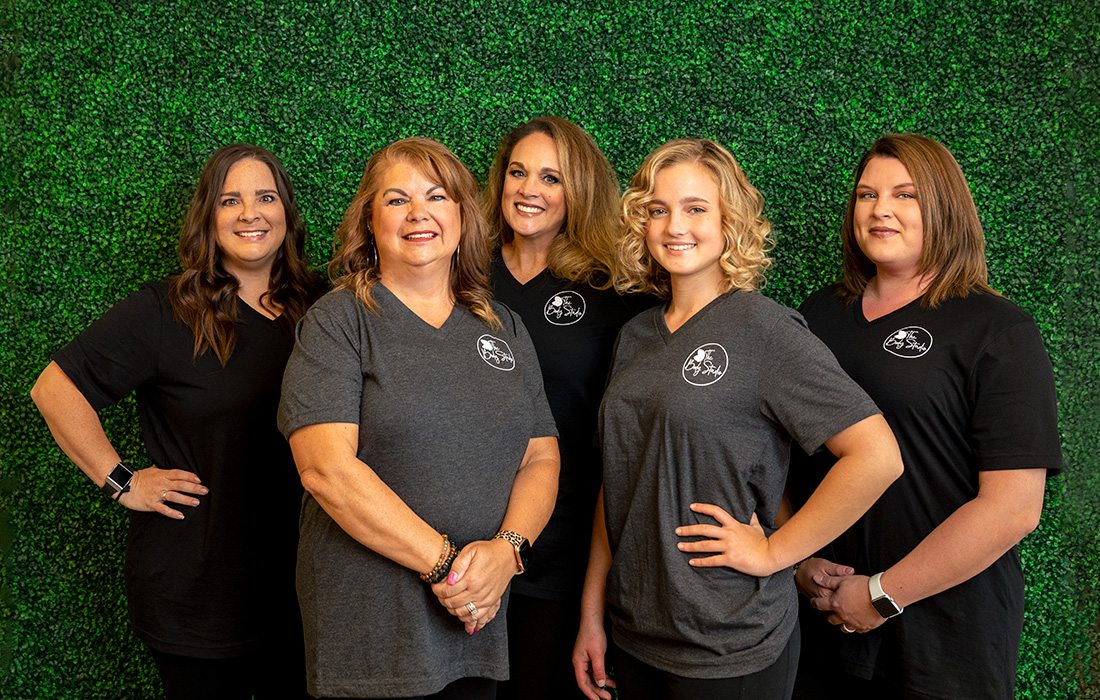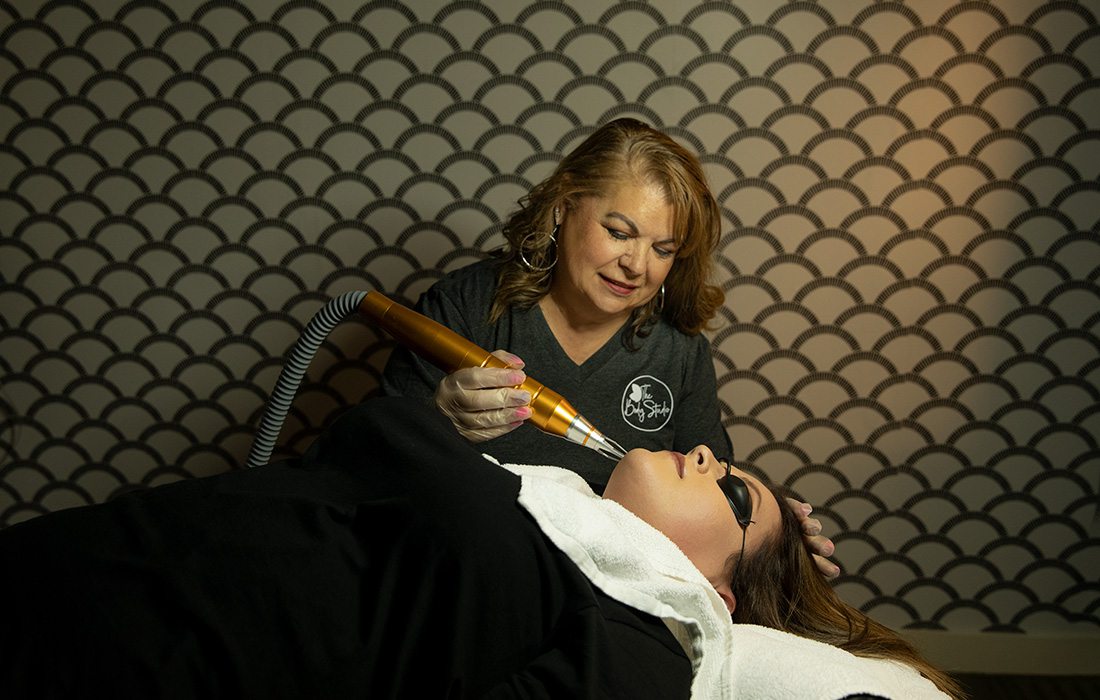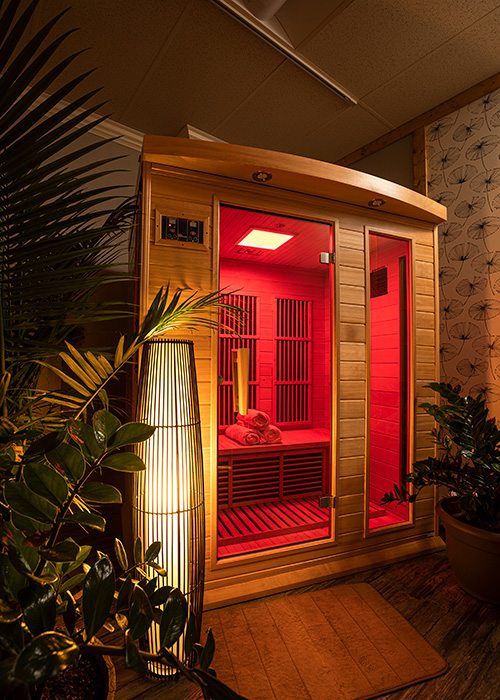 1330 E. Republic Rd., Springfield, MO | 417-771-8585
When Caroline Marlin opened The Body Studio in 2018, she set out to do business the way she would want a business to treat her. Caroline has since assembled a team of experts to join her who are highly trained and know how to achieve the results clients desire. 
The Body Studio is best known for providing laser hair removal. Many customers are surprised by the affordable pricing and realize that something like this could truly fit into their budget. Even better: Caroline doesn't require a commitment, contract or down payment to get started. She allows clients to pay as they go for each laser hair removal session. She's confident that you'll love your results and the service you receive at The Body Studio. 
Clients keep coming back, and they're enjoying more than just laser hair removal. The Body Studio offers laser skin rejuvenation, treatments for acne and rosacea, solutions for broken capillaries and spider veins, radio frequency skin tightening, laser teeth whitening, spa facials, microderm abrasion, hydra facials, body sculpting, light therapy and more.
Q&A with The Body Studio
What does it mean to be your "best self"?
To many of our clients, it means feeling rested, healthy and not in pain. Our infrared sauna can burn 600 calories in a 45 minute session, detoxifies the system, improves sleep and helps to relieve joint and muscle pain.
On the other end of the heat spectrum, clients feel great after receiving our ice therapy. It's frozen mud that's loaded with essential oils, herbs and natural ingredients, and it promotes the breakdown of the skin's fat cells. It feels amazing, and the results are even better!
What are some of the services your team offers that your clients are most excited about?
Laser hair removal is always our best seller. Locals know we're educated in what we do and get the best results!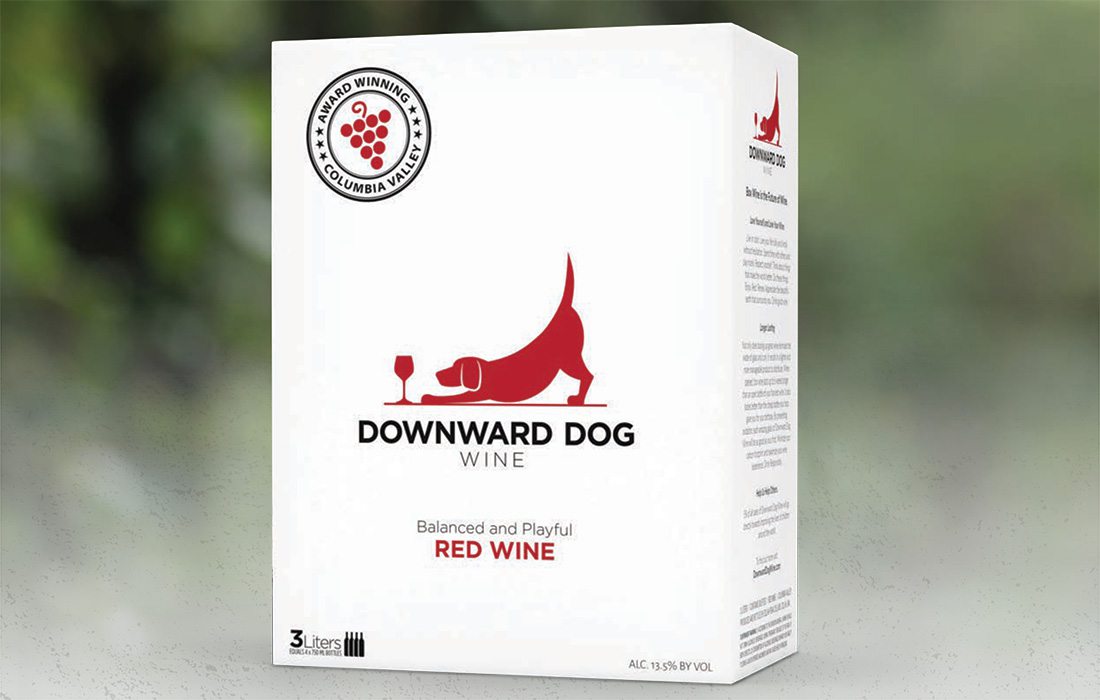 Now available at all Springfield Macadoodles and Brown Derby Stores
Downward Dog Wine will elevate your perception of boxed wine! Founder Betsy Hendershot of Tulsa encourages you to love yourself and love your wine. Live in color, fully, kindly and without hesitation. Connect with others, play nicely and drink good wine. Downward Dog's boxed wines are not only more friendly for the environment, they last six weeks longer, and one box can serve one person as conveniently as it can serve 20. Keep it, drink it, share it, serve it, gift it and even cook with it. Most importantly—enjoy it! Available at all Springfield Macadoodles and Brown Derby Stores.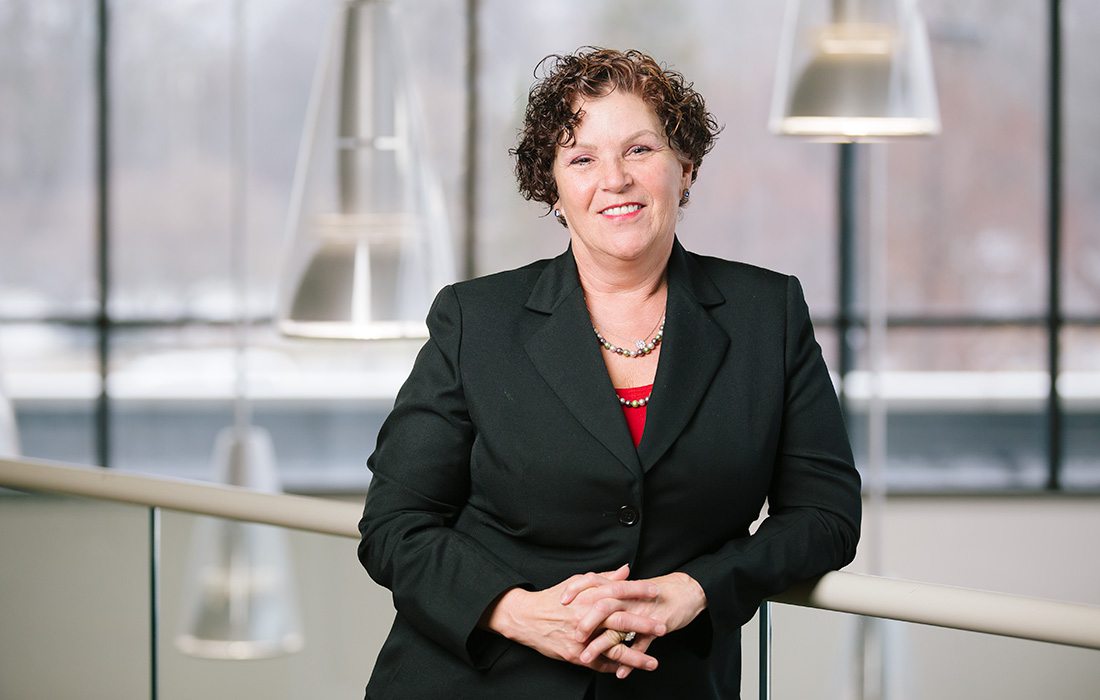 1229 E. Seminole Suite 340, Springfield, MO | 417-820-9330
Rosellen Meystrik, MD, MBA, FACS, has practiced Plastic Surgery for 30 years. Along the way, she's been a wife, mother and now grandmother; she earned her MBA, volunteered on many boards and served on Greene County's SWAT team. She accomplished all of this while having a thriving medical practice! She has been named a 417 Top Doctor for many years, in 2016 was awarded Health Care Champion Top Doctor, and in 2018 was the first Mercy physician to receive the Mercy Charism Award. Ultimately, Dr. Meystrik keeps the needs of her patients at the center of everything she does.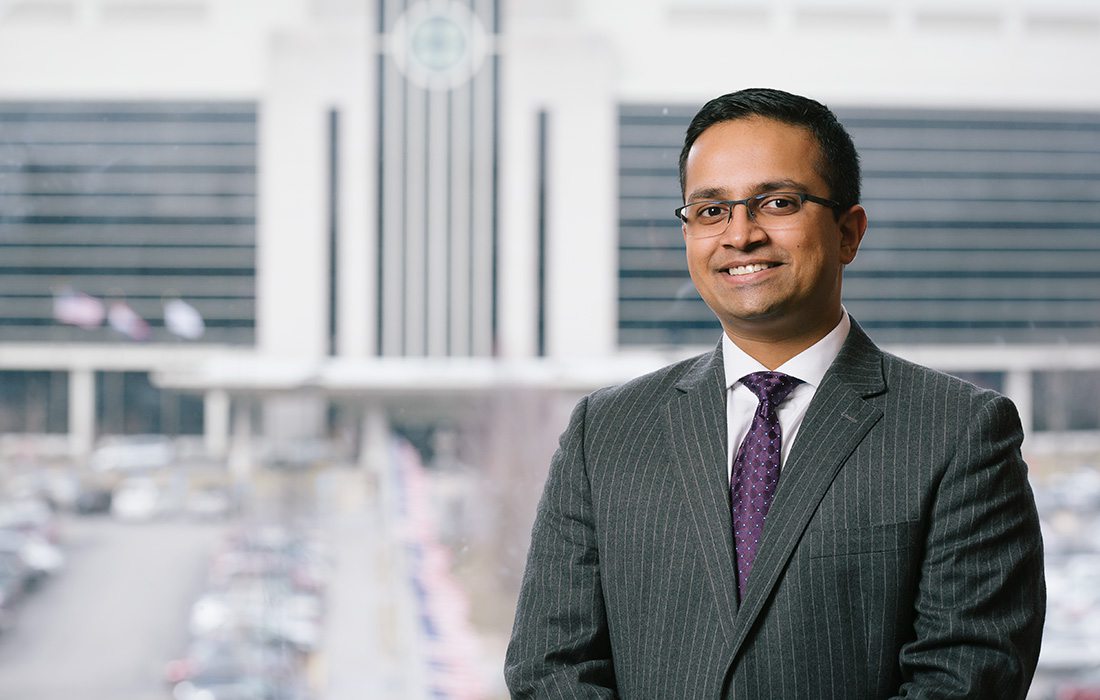 1229 E. Seminole Suite 340, Springfield, MO | 417-820-9330
Dr. Raghu Nandan's goal is to provide the same support and care to his patients as he would to his own family members. While there is a lot of information that a patient can find online, everyone is unique and deserves specialized care. That's why Dr. Nandan takes the time to advise all patients and ensure that all of their ongoing health care–related questions are answered. Patients can expect the highest levels of compassionate care when they visit Dr. Nandan at Mercy Plastic Surgery for aesthetic and reconstructive surgery, from their first consultation, through surgery, into post-surgical care and beyond.