Health
These Springfield Experts Want to Help You Be Your Best Self
When do you feel your best? Chances are, it's when you feel healthy and clear minded. Vibrant. Pain free. Smooth skin. Polished teeth. Styled hair. Relaxed. Consider this your guide to feeling your best and to finding the experts who can get you there!
May 01 2021 at 8 a.m.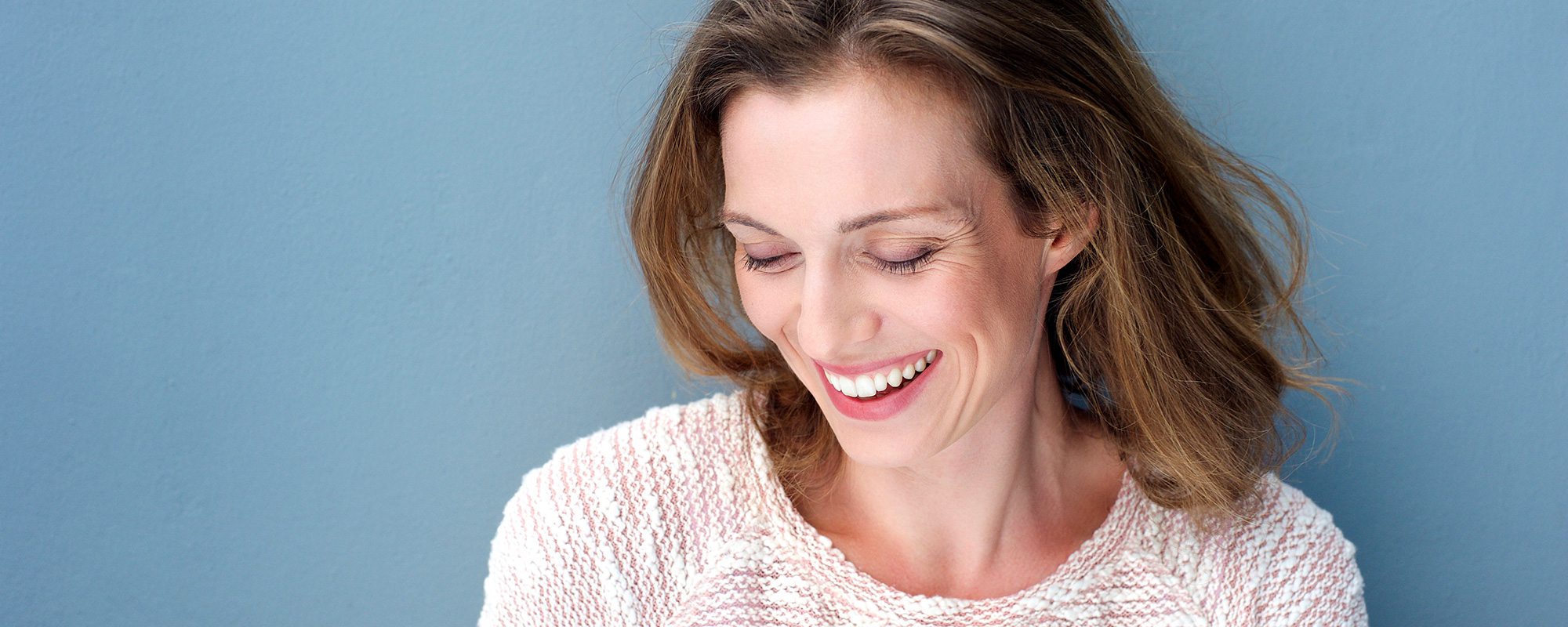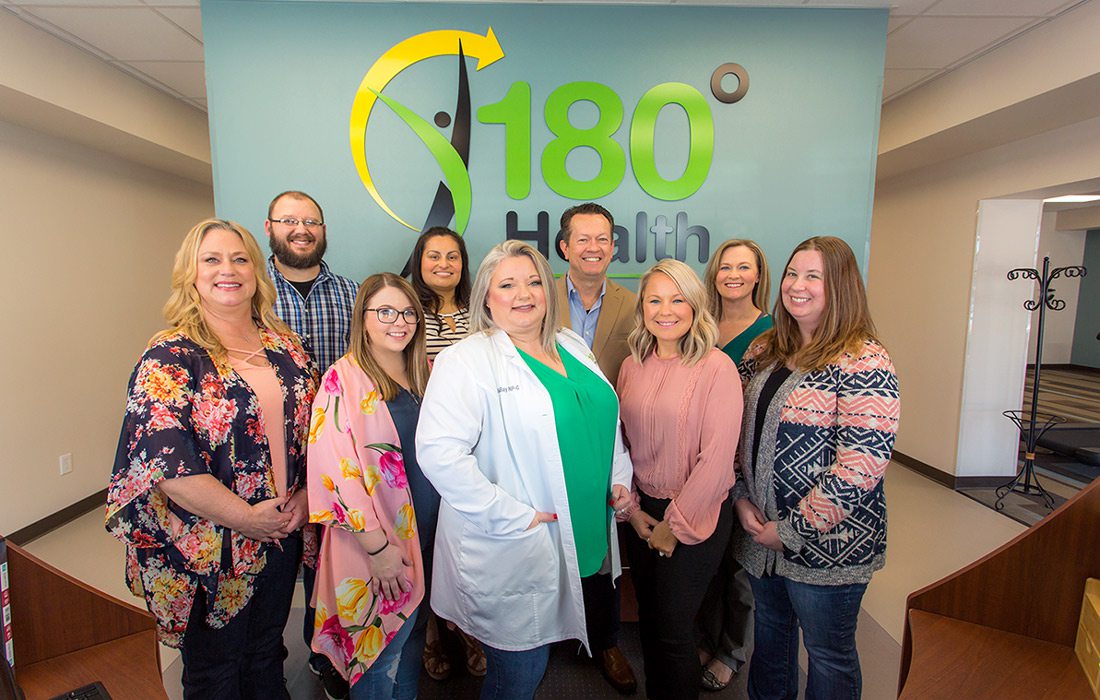 1936 S. Glenstone Ave., Springfield, MO | 417-264-6180
Are you tired of suffering from knee pain? Imagine being able to climb stairs again, rise, squat, enjoy being active and playing with your family again. You're simply not your best self when you're missing out on life and family memories because of your knees.
Now, a non-surgical treatment is covered by MediCare and available from the experts at 180° Health. It's a pain-free procedure that's been proven to be highly effective, safe and comes with no downtime.
Stop limping and start living pain free! 180° Health alleviates your arthritic knees with Viscosupplementation, which is both FDA approved and a simple, outpatient procedure. Results are immediate and include reduced pain, improved range of motion, eliminated morning stiffness, improved sleep, reducing or eliminating pain medication and the ability to go up and down stairs and to engage in daily activities again!
Administration of the treatment takes only minutes! Imagine... being able to say yes to life and no to surgery, in just minutes! It all works by injecting a fluid into your knees that reduces inflammation and increases cushioning and lubrication immediately! It provides long-lasting relief, has little to no recovery time and only takes minutes to perform.
Say no to knee pain. Call 180° Health now to schedule your no-cost, no-obligation consultation: 417-264-6180.

Q&A with Michelle Bay, Nurse Practitioner
Do you have a personal motto that you follow for meditation, relaxation, concentration or inspiration?
Learn to let go and not sweat the little things. Dishes can wait. Laundry can wait. Taking time for yourself, your family and your friends is more important. It is finding a purpose and a connection, whether it be with God or your higher power.
Tell us about a time you improved someone's life, how you did it and how it felt.
My greatest accomplishment is always seeing a patient recover and meet their goals. Seeing someone who did not want to get up due to debilitating pain, out and enjoying life with a smile on their face. A patient that is able to start enjoying activities with their significant other, play with their kids or grandkids again.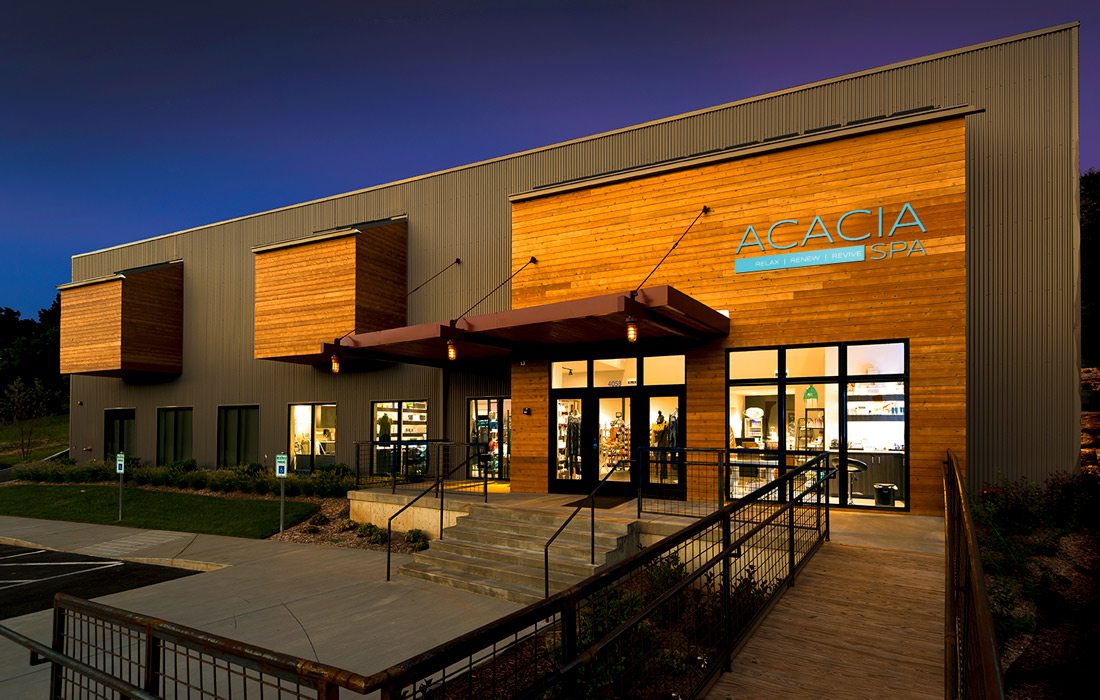 4058 S. Lone Pine Ave., Springfield, Missouri | 417-823-8318
Luxurious amenities meet world-class service at Acacia Spa. The Acacia experience is a unique blend of a day spa, and med spa, and is designed to help you achieve total wellbeing.
Acacia offers Elite Spa Memberships, so you can take advantage of amenities without needing an appointment! Members rave that these memberships make their lives less stressful and that they enjoy the perks, including being locked into the lowest monthly rate, VIP sneak peeks, and discounts on scheduled spa services.
Acacia is now unveiling a new membership program that's tailored to specific services you love. Call today to learn more, and experience head-to-toe transformation at Acacia Spa!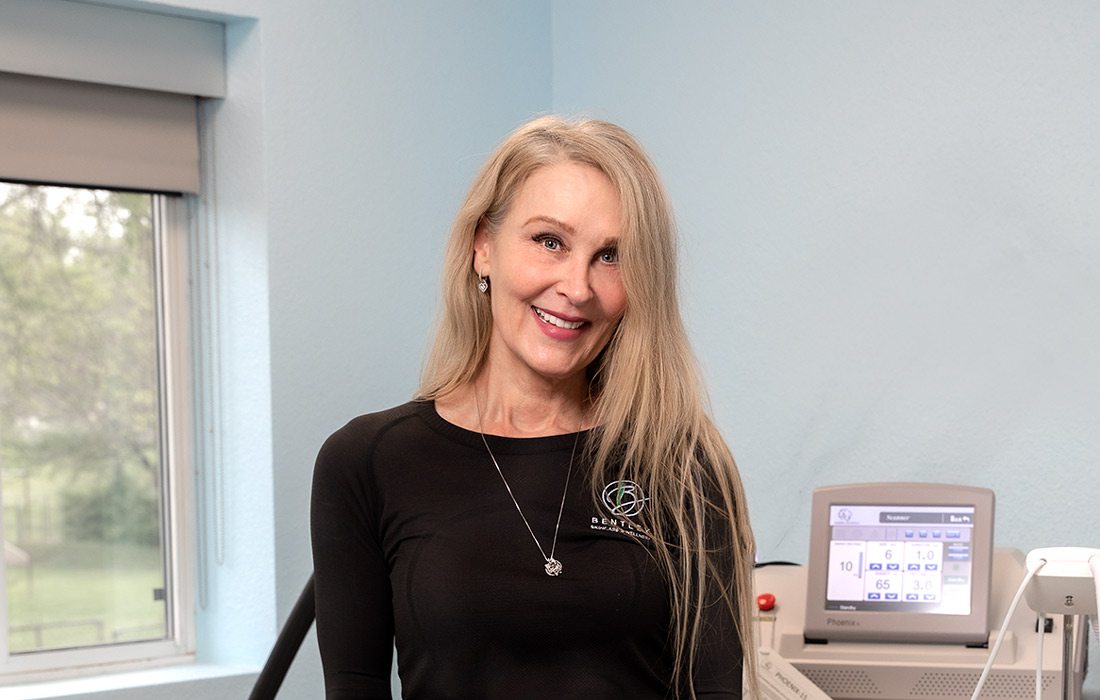 1016 Battlefield Road, Springfield, MO | 417-881-7546

Bentley Skincare & Wellness is a luxury medical spa that provides outstanding service and amazing results right here in 417-land! Their experienced team of licensed physicians, estheticians and laser technicians are excited to help you explore their many options to help you become your best self.Are you tired of being overmedicated by drugs that reduce your quality of life? Or concerned about the medical illnesses you're at risk for at your age?
Bentley's bio-identical hormone optimization can help you reduce your use of antidepressants, diet pills, statins, pain medications and synthetic hormones. It is truly life-saving, reversing the course of heart disease, diabetes, obesity, fibromyalgia, arthritis and high cholesterol. It can also lower your risk for Alzheimer's disease, breast cancer, osteoporosis and prostate cancer. All it takes is a phone call to get more information and move forward with your life!
Of course, Bentley also has you covered with popular treatments including chemical peels, botox fillers, microneedling and much more. These treatments will offer you that youthful radiant skin you're searching for with little to no down time. Bentley also offers excellent solutions for unwanted hair, tattoos, cellulite and scars, as well as luxury spa treatments including facials, massages and more.
Q&A with with Clementine Bentley, owner
What does being your "best self" mean to you?
To not be afraid of being your authentic self.
Tell us about a time you improved someone's life, how you did it and how it felt.
A client was embarrassed to see her family again because of spider veins that had developed on her legs due to long hours of standing at her job. After her first treatment, she was so overwhelmed with emotion that she cried, "Thank you so much! You have really changed my life." I will never forget that moment.
What do you do personally to be your "best self"?
Be kind and authentic and lift up others.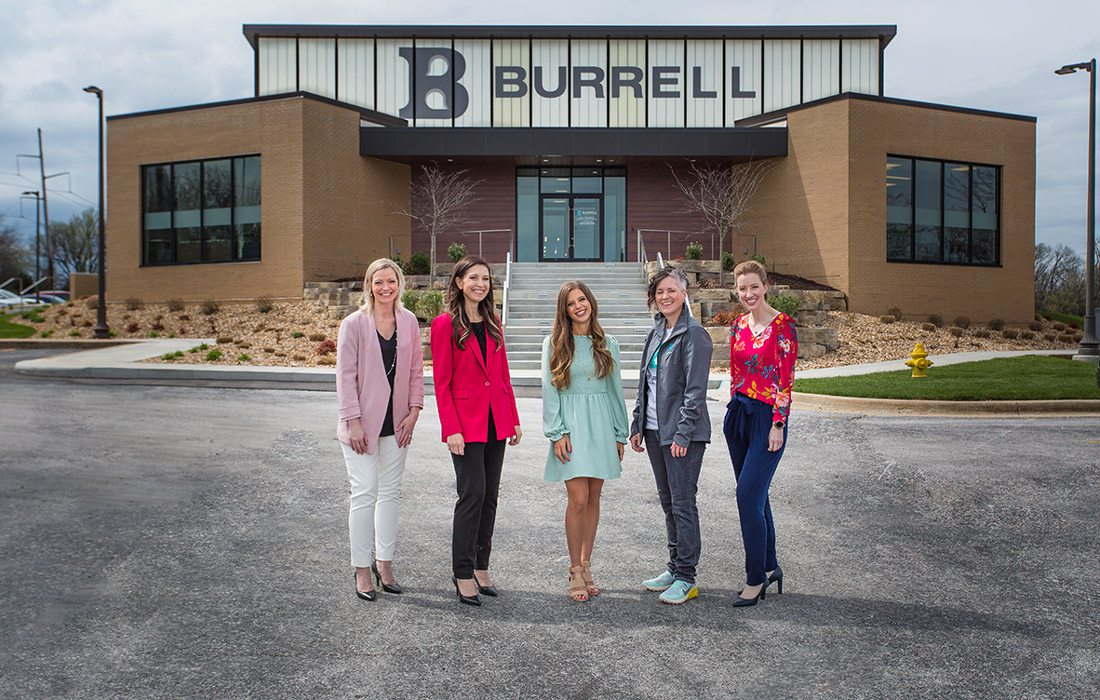 417-761-5000
Life can be hard. When you are worn out from trying to keep up with a busy schedule and life's ups and downs, it can be nearly impossible to show up as your best self.
Your best self is your true, authentic self. A quote from Wes Angelozzi says it best, "Go and love yourself exactly as you are. And then, watch how quickly you transform into the greatest, truest version of yourself. When you feel seen and appreciated in your own essence, you are instantly empowered."
As May is Mental Health Awareness Month, challenge yourself to invest in your mental and emotional wellness. Do this by having honest conversations about how you are feeling with someone you trust, and by practicing self-care as often as you can.
Remember, self-care is not selfish; it is undeniably necessary. Self-care can be any activity that helps you feel better, relieved, productive, filled up or relaxed. Some favorites include going for a walk, singing, gardening, dancing, reading, baking and having a real conversation with a friend. By intentionally taking care of your emotional and mental health, you can then show up for others as your best self.
Learn more at bewellcommunity.org.
Q&A with Burrell Behavioral Health

What do you recommend to others to be their best?
We recommend that you come Be Well with us by checking out the Be Well Community! The Be Well Community is here to help enhance the emotional health and well-being of individuals, businesses and communities. We do this through virtual and live public and private experiences. During our time together, participants learn about and experience the benefits of self-care, mindfulness, connection and hope. Learn more how we can help at bewellcommunity.org.
Do you have a personal motto that you follow for meditation, relaxation, concentration or inspiration?
Self-care is not selfish; it is undeniably necessary.
1522 E. Sunshine St., Springfield, Missouri | 417-887-8887
Grove Spa has been dedicated to promoting well-being for their guests for 26 years. Grove Spa offers a variety of services to meet the needs of all guests from the ages of 12 years and up. Whether the guest needs body work, advanced facial treatments or just wants to relax, this is the perfect spot to help them achieve their best self. Grove Spa will welcome them with perfectly dimmed lights, soothing music, a complimentary beverage in hand and the warmth of a therapeutic Mother Earth shoulder pillow.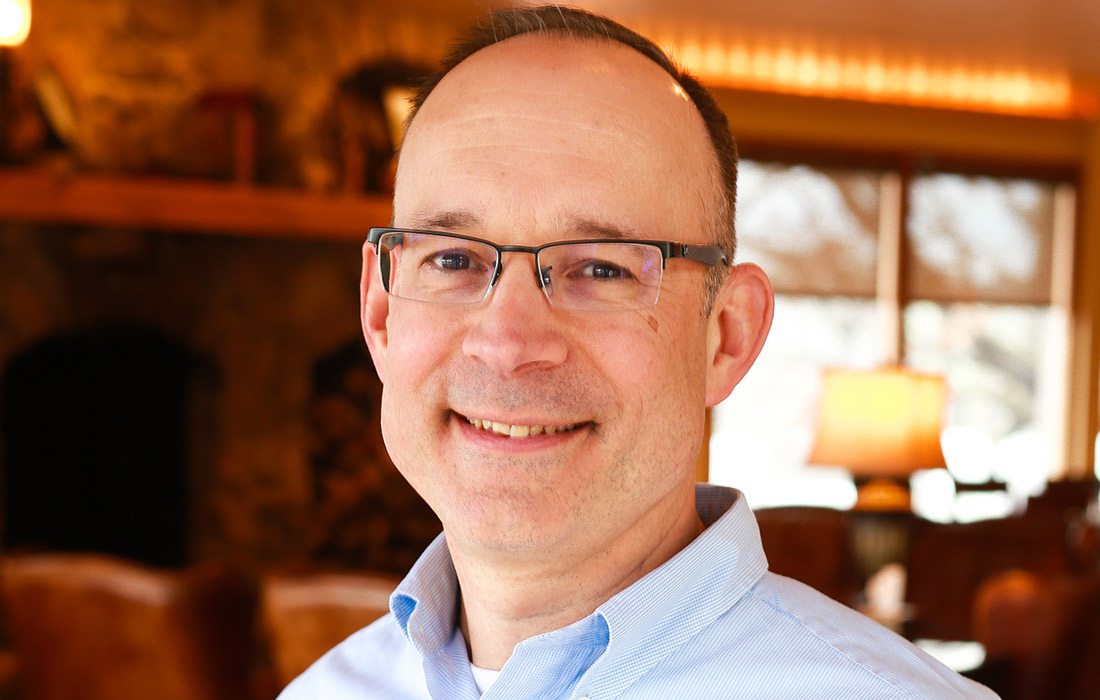 866-875-2915
Brett Sparks with Hope Restored helps couples not just survive their marriages but thrive in them. He has been licensed as a psychologist for 20 years and worked as a therapist in marriage intensives for 18 years.
Marriage intensives are offered at Hope Restored in Branson. These are multi-hour and multi-day sessions for couples, so they have time to work on their relationship. Hope Restored provides an all-inclusive experience at these marriage intensives to eliminate stress and distractions, so couples enjoy meals, lodging, an incredible hospitality team and the beautiful Ozarks scenery. Each of these components work together for the best potential experience and outcome for couples.
Sparks says that Hope Restored understands that a healthy relationship is made up of individuals striving toward health and wholeness. So as part of their work, they help the individual spouses try to become their best selves. They believe that when a spouse is their best self, that person can then offer the most they can to the relationship, giving the marriage potential to flourish.
Q&A with Brett Sparks, Psychologist
What does being your best self mean to you?
Knowing who you are and expressing that genuinely and lovingly.
Do you have a personal motto that you follow?
Love and serve God. Love and serve others.
What do you do personally to be your best self?
I try to know who I am, faults and strengths. I try to work on reducing the faults and amplifying the good. I do this by honest self-examination, reading, praying and maintaining relationships with others that will help me with this.
What is the most important thing for readers to know about your business?
We take seriously the hurt and pain of each person. We are not perfect, but we strive to do our best and have had some success along the way.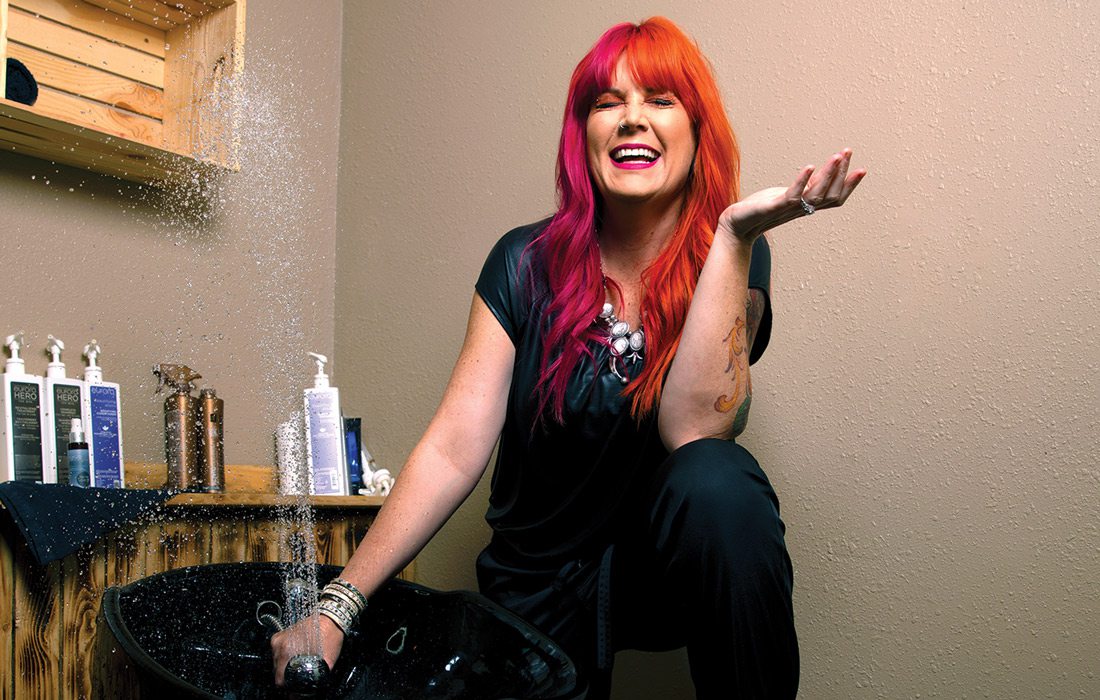 212 S. Campbell Ave., Springfield, MO | 417-840-0103
549 W. Elm St., Republic, MO | 417-732-2700

Inviktus Salon has new ways to help 417-landers feel like their best selves! They have a new, beautiful spa located above their Downtown Springfield location. They offer new products, like medical-grade cosmetics from Glo Skin Beauty. They now provide nail and lash services, and their Republic location even offers microblading!
The Inviktus team strives to help you understand how to take care of yourself, so you always look like you just stepped out of the salon, as well as the "why" behind the products they recommend.
Inviktus Salon truly makes hair and beauty dreams come true. Both locations employ skilled stylists to make your look exactly what you've been wanting.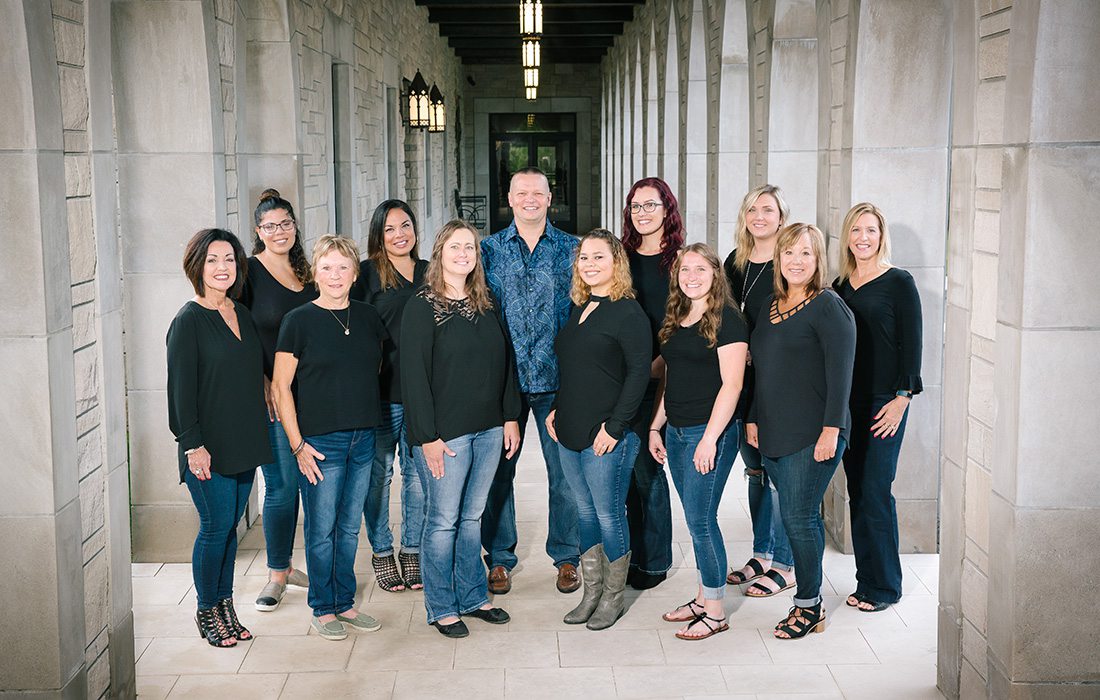 3211 E. Battlefield Rd., Suite 100, Springfield, MO | 417-883-8515
iTooth Family Dentistry knows that when you think of taking care of your health, you don't often think of your smile. They also know that most people would rather go almost anywhere than the dentist. That's why from the moment you walk into iTooth Family Dentistry and relax by the fireplace, until the time you walk out with a warm cookie and beverage, you are treated like family.
iTooth Family Dentistry is not just about comfort and pampering, though. Their desire is to put a great smile on every guest's face and make sure they have the oral health needed to avoid bigger health problems later. Aside from obvious gum disease issues like bad breath, pain or loose teeth, poor oral health can contribute to heart disease, diabetes, respiratory disease, osteoporosis and even rheumatoid arthritis. Even minor inflammation and infection in the mouth can let bacteria enter the bloodstream, leading to heart and other problems.
Dr. Lance Robbins encourages everyone to get the smile and oral health they need and deserve by having regular visits. From routine checkups to implants to the latest in cosmetic dentistry, the team at iTooth Family Dentistry's desire is to put a smile on every face.
Q&A with Lance Robbins, DDS
What does being your "best self" mean to you?
It's less about how I see myself, and more about how I hope others see me. If the people in my life—my family, friends, acquaintances and, most importantly, my patients—see me as a caring and constantly-learning professional, then I feel my "best self" is being represented.
Why did you choose to go into your current profession?
When I was a kid, I broke my front tooth playing football, and I was anxious about how the dentist was going to fix it. I'll never forget the calm, reassuring and comforting treatment of that dentist and realized that was how I would like to make people feel, too.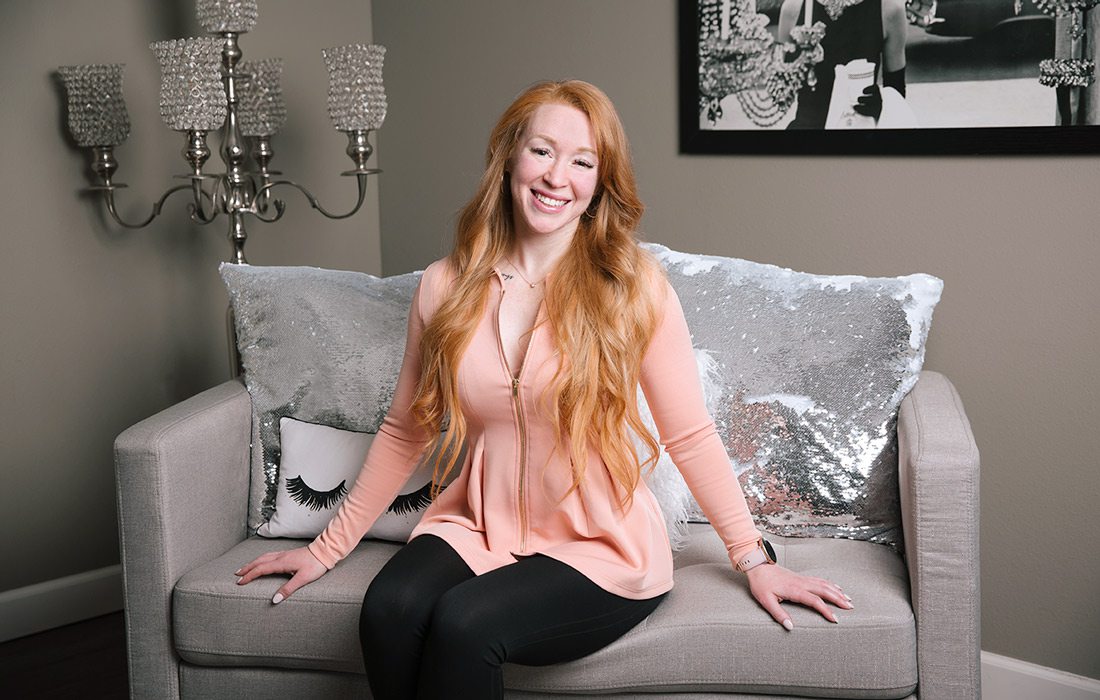 5420 N. Town Centre Drive Suite 101, Ozark, MO | 417-597-8206
Your lower face has to be concealed by a mask, so now is the perfect time to make your eyelids beautiful and captivating. Since 2017, Lash Love and Skin Decisions has been proud to "bring the highest quality without the highest price tag." Not only is Lash Love the only full service lash studio in 417-land, but they also offer a variety of services that promote optimal relaxation and refreshment. From cleansing hydra derm facials to soothing massages, you are sure to look dazzling and feel delightful for any occasion. Even the men can receive a sparkling smile with Lash Love's classy teeth whitening service, which Sara is a licensed dental hygienist for.
Each client is treated to a private room during their session, allowing for personalized care and maximal comfort. Lash Love is also located right off of Highway CC in Ozark, which makes your drive serene and Springfield traffic-free.
Thanks to an inspiring team of licensed female professionals, Lash Love gives women the confidence that will help them become leaders. By helping women "feel their best," owner Sara Matthewson believes that they will be able to "do their best" as they show the world what they are capable of.
Contact Lash Love today for your pampered getaway!
Q&A with with Sara Matthewson, owner
What do you do personally to be your "best self"?
I am always focusing on how to be my best self all around: professionally, mentally, emotionally, physically and spiritually. Find whatever that is and continue to improve.
Do you have a personal motto that you follow for meditation, relaxation, concentration or inspiration?
"Blowing out someone else's candle won't make yours burn brighter." Focus on yourself and how to be your best self, so you can help others rise.
Why did you choose to go into your current profession?
I've always been into helping people feel their best, and I enjoy meticulous work, so lashes and esthetics was the best way to combine that!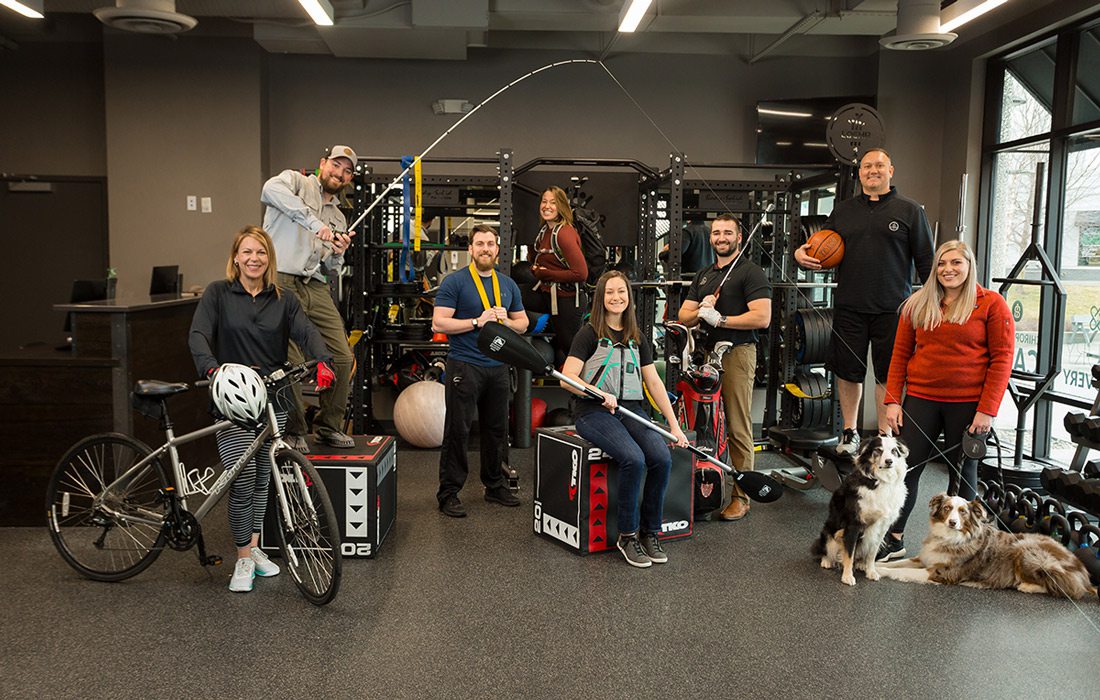 2144 E. Republic Rd., Suite A104, Springfield, MO | 417-887-8075
Take your health back, and get back to the life you love. Loehr Health Center provides chiropractic care that can help you heal and have you moving forward to accomplishing the activities that you aim for.
What do you want to get back to? Climbing the stairs? Chasing little ones? Getting back on the golf course? Maybe it's even as simple as going about your day without pain. Beyond pain management, Loehr's Doctors of Chiropractic know that correct spinal alignment results in a properly functioning nervous system, which improves common conditions like allergies, asthma, indigestion, IBS, PMS and more.
They also specialize in chiropractic care for pregnant women, infants and young children, athletes, those who have been injured or have sciatic pain, and more. Loehr Health Center takes a holistic and natural approach to your health care, avoiding medications and surgeries when possible. They can help you achieve wellness with ease!
New at Loehr Health Center: They are now providing primary care as well as prolotherapy! These additional services are in an effort to bring Loehr's mission full circle, to provide a full range of holistic health services to ensure each patient's needs are met.
Q&A with Dr. Erica Bell and Dr. Ryan Cleous

What do you do personally to be your "best self"?
I had a female patient with consistent migraines who had been through the medical gambit. With chiropractic adjustments and therapies, she's been migraine-free for almost a year!—Dr. Erica Bell

Do you have a personal motto that you follow for meditation, relaxation, concentration or inspiration?
"Never Quit." I had a good friend lose a battle with cancer at a young age. He was a Marine who gave a speech to his unit while in the hospital, and the message was to "Never Quit." He fought until the end. He is my inspiration to better myself daily and never give up on my goals.—Dr. Ryan Cleous