Health
These Springfield Experts Want to Help You Be Your Best Self
When do you feel your best? Chances are, it's when you feel healthy and clear minded. Vibrant. Pain free. Smooth skin. Polished teeth. Styled hair. Relaxed. Consider this your guide to feeling your best and to finding the experts who can get you there!
May 01 2020 at 9 a.m.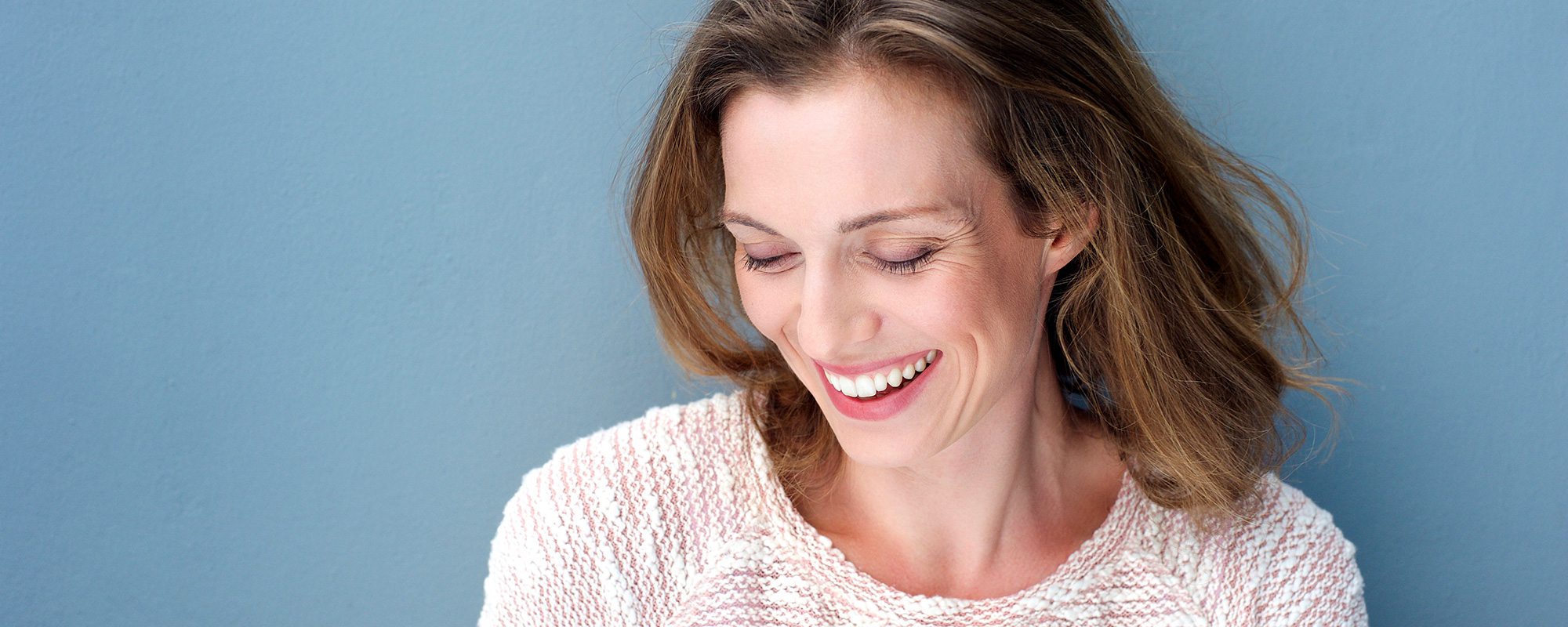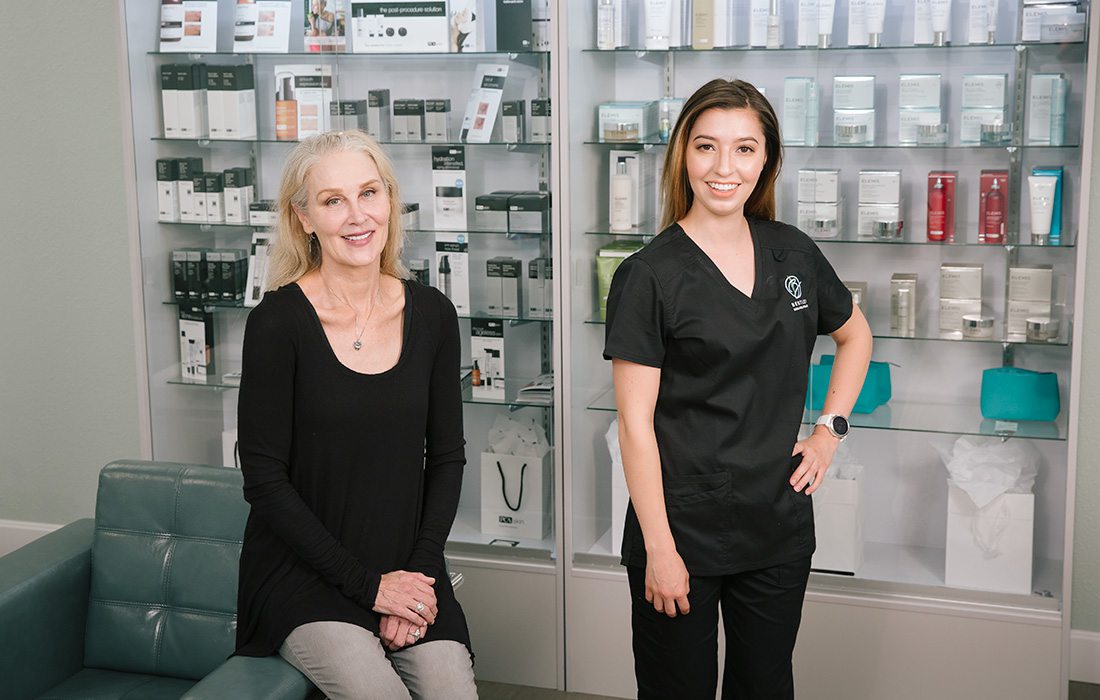 1016 Battlefield Road, Springfield, MO | 417-881-7546
Bentley Skincare & Wellness is an elite med-spa, providing luxury wellness to 417-land. Their physicians, estheticians and laser technicians are licensed, experienced and ready to provide you with options to look and feel your best.
Bentley has the highest standards for skincare and wellness—after all, it's in their name! Stop in and talk to their professional staff about Elemis—their luxury anti-aging skincare line. It's powered by nature and proven by scientific, visible results. Do you have issues with aging, blemishes, dullness, dark circles or uneven skin tone? Have the experts at Bentley create an Elemis regimen to address your specific needs and experience truly dramatic results.
Are you self-conscious of how aging has affected your look? Bentley offers expert applications of popular treatments like chemical peels, Botox, fillers, microneedling and much more. Enjoy immediate results of youthful, radiant skin with little to no downtime after your appointment. Bentley has solutions for unwanted hair, tattoos, cellulite and scars. They also provide luxury spa treatments including facials and massages.
Bentley invites you to join them and experience wellness, balance and beauty in all aspects of your life.
Q&A with with Clementine Bentley, owner
What does being your "best self" mean to you?
To not be afraid of being your authentic self.
Tell us about a time you improved someone's life, how you did it and how it felt.
A client was embarrassed to see her family again because of spider veins that had developed on her legs due to long hours of standing at her job. After her first treatment, she was so overwhelmed with emotion that she cried, "Thank you so much! You have really changed my life." I will never forget that moment.
What do you do personally to be your "best self"?
Be kind and authentic and lift up others.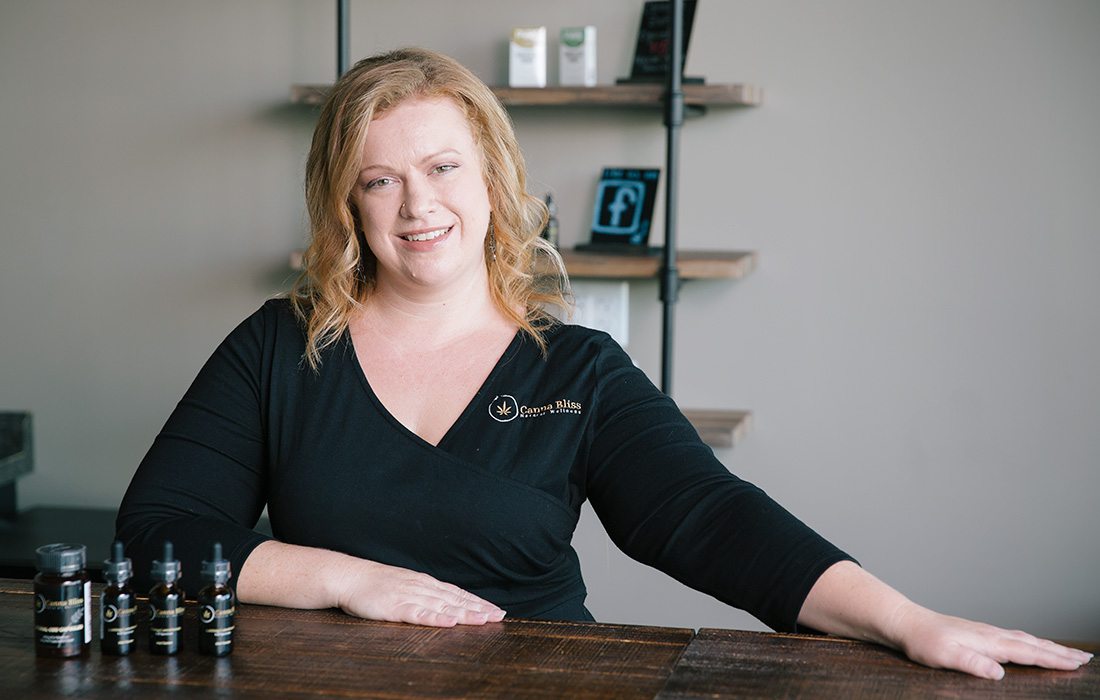 210 W. Republic Road, Suite 100, Springfield, MO | 417-258-5770
Canna Bliss believes natural wellness should be a person's (and pet's!) first line of defense for improving their quality of life.
You stay busy, but does it seem like life feels more stressful than normal? There's a way to ease your anxiety without taking a prescription, making time for meditation or investing in an elaborate retreat. Come into Canna Bliss to talk to their expert team about how CBD oil can positively affect your stress levels. Canna Bliss invests in a safe, effective and affordable line of CBD oils for your natural wellness.
Studies show the possible benefits of CBD on a long list of diseases. If you suffer from anxiety, joint pain, cigarette cravings, acne or diabetes, Canna Bliss could offer you relief! Stop into Canna Bliss to learn how their oils, tablets and gummies could improve your quality of life.
Q&A with Jamie Tillman, owner
Tell us about a time you improved someone's life, how you did it and how it felt. 
An 80-year-old client was going through chemo for breast cancer. I helped her pick items that would help with her pain and nausea and ended up sitting down with her after she took some CBD oil and ate some CBD chocolate with her. Her caretaker cried as she saw her patient be in less pain for the first time in a year and able to eat.
Why did you choose to go into your current profession?
A dear family member had a brain tumor. Using marijuana wasn't an option for her, so I started doing research and found CBD. After seeing the benefits she experienced,  I couldn't wait to bring it to the community.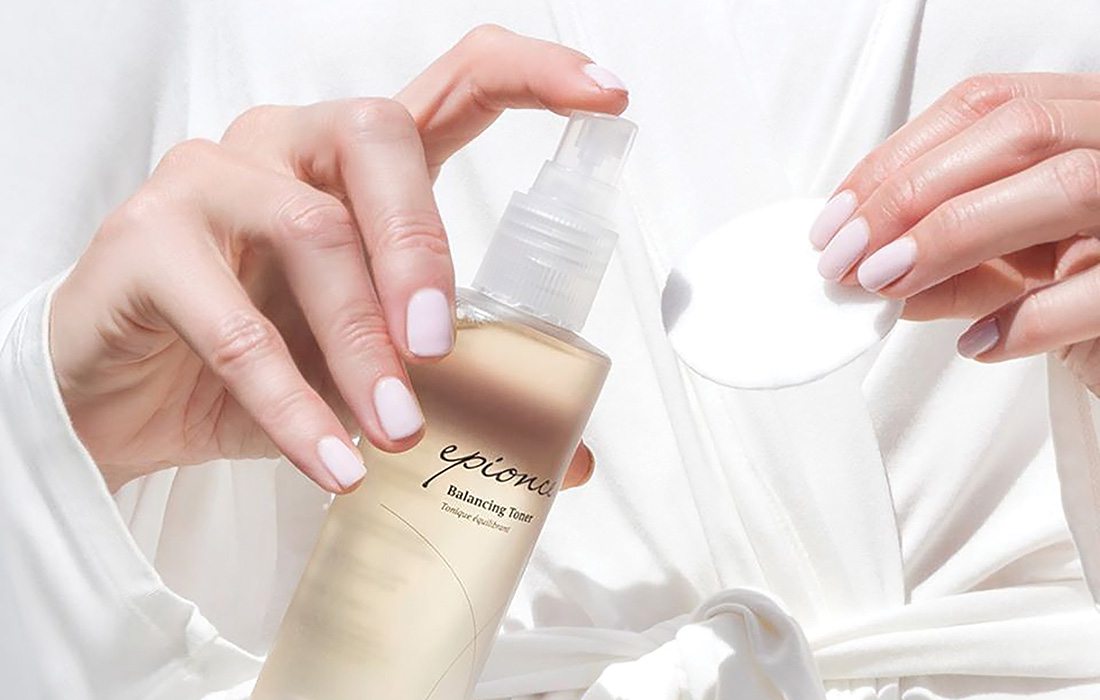 1230 E. Kingsley St, Suite C, Springfield, MO | 417-567-6230
Maybe your skin is a bit dry through the winter months. Maybe you are going on a vacation and the airplane has drained the last moisture out of your face. Maybe the vacation has taken you to a beach and you wish for a refreshment after being exposed to that brutal sun. Maybe after a workout, you wish for a rejuvenating spritz to your hot, sweaty face. Maybe you want a new glow to your skin.
All of these "maybes" can be accomplished with one product: Balancing Toner by Epionce®.
Dr. Carl Thornfeldt, the founder and creator of Epionce® products, says that Balancing Toner is his favorite product in the entire line because it has so many wonderful uses. It soothes, refreshes, moisturizes, cools and balances the pH of your skin. Carry it with you wherever you go. You won't be sorry!
Now look at you! You are an even better version of your Best Self. Visit Crighton Aesthetic Studio today. They have Balancing Toner!
Q&A with Dr. Crighton, owner
What does being your "best self" mean to you?
Being proud of who I am and what I have done at the end of the day!
Do you have a personal motto that you follow for meditation, relaxation, concentration or inspiration?
Be productive. Be nice. Be happy!
What do you do personally to be your "best self"? 
I wash my face even when I am too tired. Floss. Eat cheeseburgers!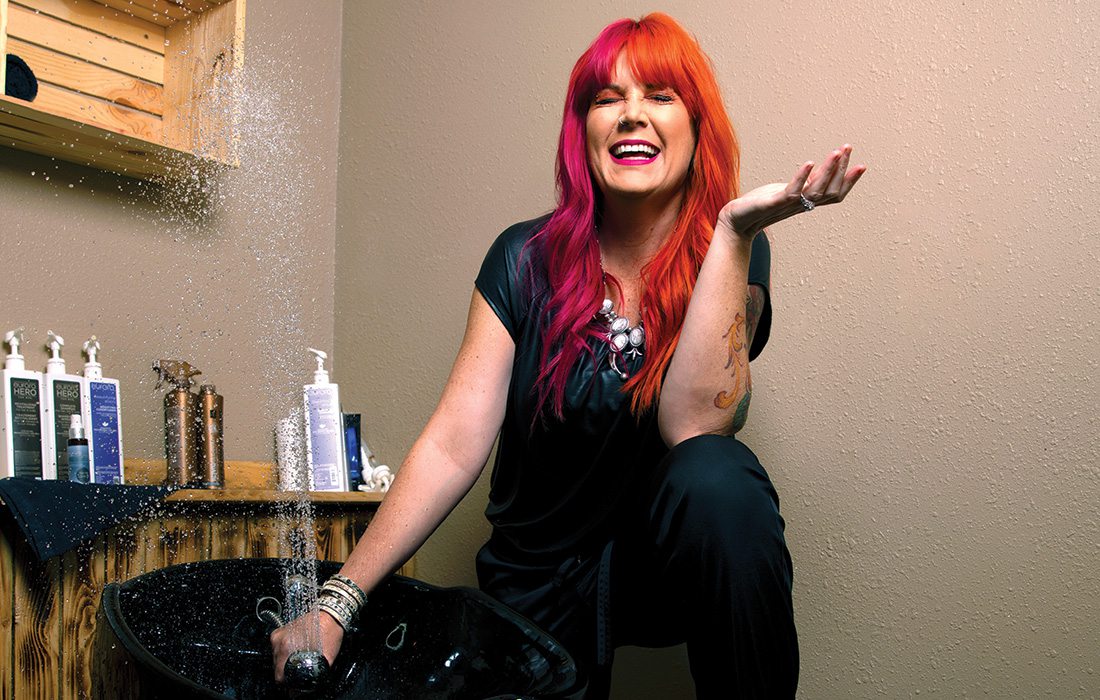 212 S. Campbell Ave., Springfield, MO | 549 W. Elm St., Republic, MO | 417-732-2700
Inviktus Salon has so many new things to offer 417-landers to help you feel like your best self! Not only do they have a new, beautiful location conveniently located in Downtown Springfield, they also offer new products and services there. That includes medical-grade cosmetics from Glo Skin Beauty, plus nail and lash services! Plus you can always expect the best in hair styling and education from each of Inviktus's locations.
You should look great and feel confident every day… not just when you're leaving your hair appointment! The Inviktus team strives to help you understand how to take care of your hair, so you always look like you just stepped out of the salon! They take the time to explain how they're caring for your strands plus the "why" behind the products they're recommending.
Inviktus truly makes hair dreams come true. They are the color, style and extension experts. Thinking of trying subtle, soft highlights? How about hand-painted hues or Instagram-inspired unicorn hair? Want longer locks? They have six different options for extensions to choose from. Whether your vision is traditional or out-there, Inviktus Salon offers stylists with a diverse set of skills to make your hair exactly what you've been wanting!
Q&A with Christa Stephens, owner
Why did you choose to go into your current profession?
I knew from a very young age that I wanted to be a hairdresser. I cut everything from Barbie's hair to my friends' to my own!
Do you have a personal motto that you follow for meditation, relaxation, concentration or inspiration?
I strive to be the change I want to see in the world.
What do you do personally to be your "best self"?
I spend a lot of time working on my business, constantly improving for my team and spending time with my pets.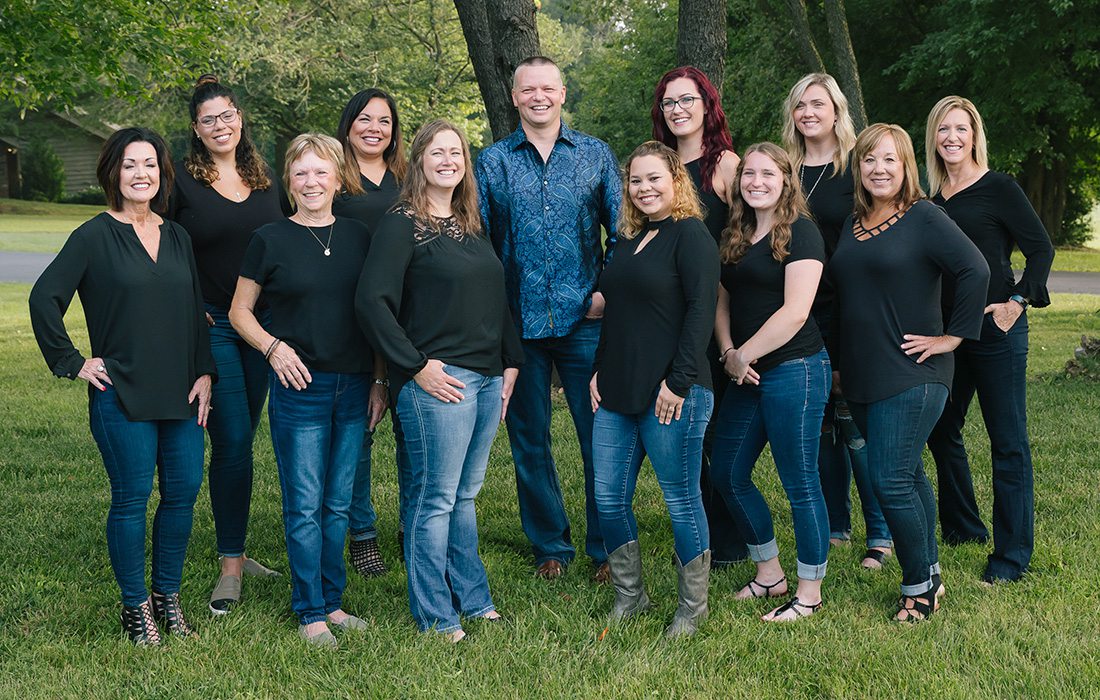 3211 E. Battlefield Rd., Springfield, MO | 417-883-8515
They say that the eyes are windows to the soul. Did you know that the mouth can be a window to your overall health?
When you think of taking care of your teeth and gums, you are probably focused on being your best self, preventing bad breath, pain or even losing your teeth. But most people don't know that oral health goes much further than that. Gum disease is linked to a host of problems, including heart disease, diabetes, respiratory disease, osteoporosis and rheumatoid arthritis. Inflammation and infections in the mouth can allow bacteria to enter your bloodstream, which leads to problems in the heart and other parts of the body. Medical histories show that people with gum disease are twice as likely to die from a heart attack and three times as likely to have a stroke.
iTooth Family Dentistry encourages regular visits with Dr. Lance Robbins and his amazing team to achieve your best self. Regular visits not only reduce cavities, they can also put a smile on your face and help you to stay on your journey to a healthy, beautiful smile! iTooth provides an enjoyable, comfortable environment, along with health education to improve the overall health of the 417 community through value, convenience and a personal touch.
Q&A with Lance Robbins, DDS
What does being your "best self" mean to you?
Constantly striving to be better at who I am, what I do, and how I manifest that in the relationships that I have in my life.
Why did you choose to go into your current profession?
I had a sports accident when I was in 8th grade, breaking a front tooth. The uncertainty of how the treatment would be performed and how I would look afterwards was an anxious experience. My dentist did a great job, with no discomfort, and made me look like I did before my accident. That comfort, compassion, and confidence is how I want our guests to feel.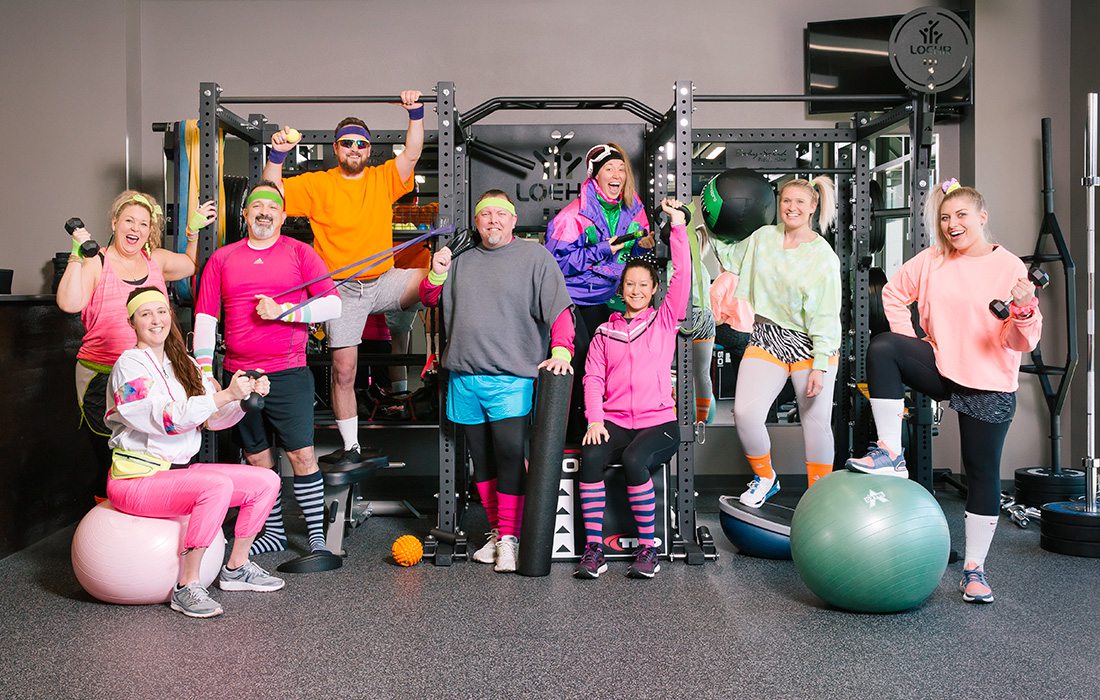 2144 E. Republic Rd., Suite A104, Springfield, MO | 417-887-8075
The team at Loehr Health Center can get you where you need to be your best self!
The new Loehr Health Center in Farmers Park stands out for their comprehensive approach to family wellness, including both eastern and western medical practices. Many chronic conditions in the body are caused by everyday factors like the environment, nutrition and exercise. Loehr looks for the root cause, treats it and alleviates your symptoms. They also offer athletic training care programs and have an incredible gym in their new facility!
Jason Hall is just one of the Certified Athletic Trainers employed at Loehr. He is the only expert in the area certified by Titleist to train clients looking to work on their golf swing. This can improve your form and increase your range of motion, endurance, strength and flexibility.
All of the athletic trainers at Loehr Health Center can help you stay at your peak health and performance. When accidents happen, their physicians and athletic trainers work together to evaluate your injuries and create a treatment plan. This can help your body to recover from any previous injuries and strengthen it to prevent future ones from occurring.
Improve your performance, prevent injury and get back in the game with  Loehr Health Center.
Q&A with Dr. JT Goins and Dr. Tricia Clements
Tell us about a time you improved someone's life, how you did it and how it felt.
I had a female patient with consistent migraines who had been through the medical gambit. With chiropractic adjustments and therapies, she's been migraine-free for almost a year! —Dr. JT Goins
Why did you choose to go into your current profession?
My step dad overdosed after nine years of using narcotics to alleviate the pain from a serious car accident. I started looking into drug-free ways of reducing pain, and chiropractic is the best way to allow people like my step dad to return to the lives they love.—Dr. Tricia Clements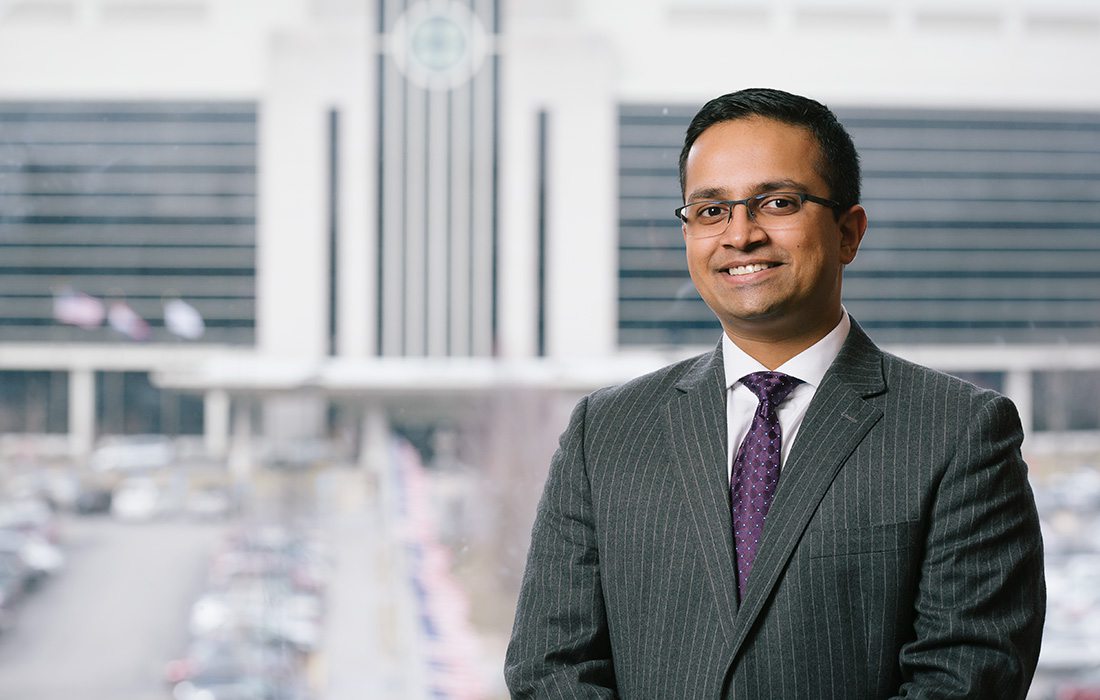 1229 E. Seminole Suite 340, Springfield, MO | 417-820-9330
There's a new member of the team at Mercy Plastic Surgery! Dr. Raghu Nandan is new to Springfield, but not to the operating room. Dr. Nandan is Board Eligible since completing his plastic surgery training at Johns Hopkins University in Baltimore after general surgery with the University of Arizona. Mercy was glad to welcome him in August of 2019.
Dr. Nandan offers head-to-toe care for his patients in Mercy's high-quality medical facilities—he specializes in breast reconstructions and augmentations, cosmetic injections, complex facial plastic surgery, scar revisions, tummy tucks and liposuction. He also assists in the care of breast cancer and melanoma patients.
When asked what he loves most about his work, Dr. Nandan says that he enjoys the opportunity to spend time with his patients, listening to their needs. He believes that by listening to patients, he can connect with them to better understand the best way to help them get the outcome they are looking for. Making positive changes in people's lives, restoring their form and function and improving their quality of life gives him joy… the fact that they can feel more confident is the best part of his career.
Q&A with Dr. Raghu Nandan
Tell us about a time you improved someone's life, how you did it and how it felt.
I had a teenage patient that was preparing for a leg amputation. Instead, we were able to restore the form and function of his leg. He later walked into the clinic and was showing off his soccer skills to the staff. Being a part of his care was priceless.
Why did you choose to go into your current profession?
I chose to be a plastic surgeon to be able to restore form, function and aesthetics, from head to toe. It is one of the very few fields of medicine where you are able to innovate, push the envelope and markedly improve the quality of life and confidence of your patients.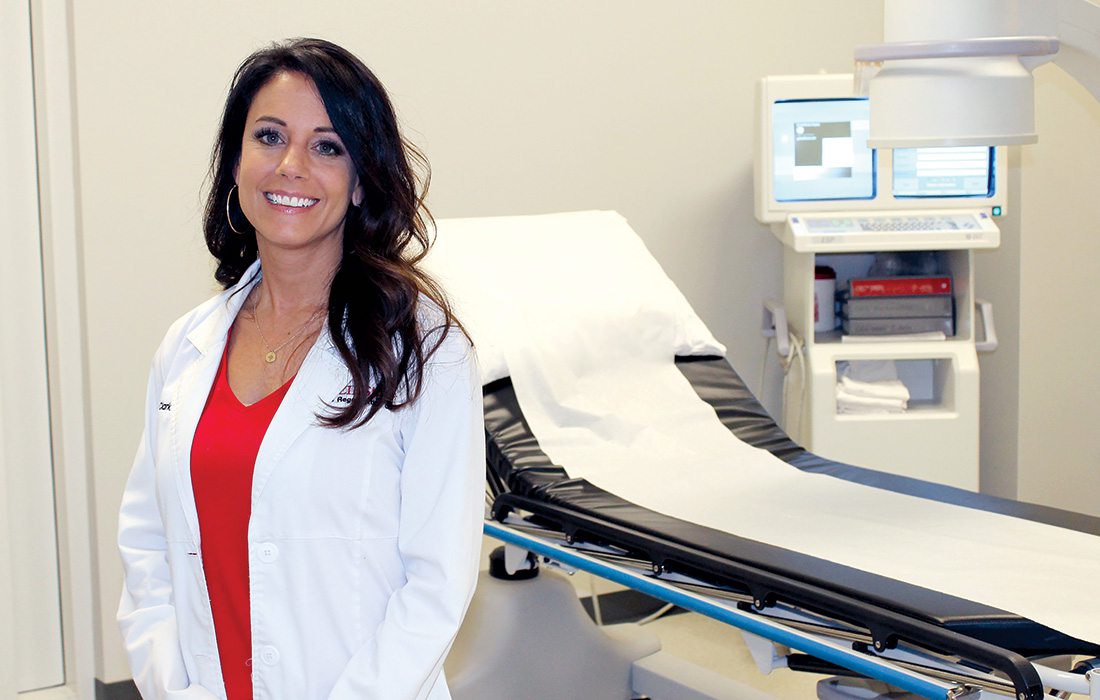 Springfield | Ozark | Monett | 417-889-4800
You're too young and too active to live with pain. Spending time with family, shopping the Branson Landing, golfing with friends, exploring the local trails on a beautiful sunny day… you should be able to do the things you enjoy! The Ozzie Smith IMAC Regeneration Center wants you to feel like yourself again, and to get back to the life you love.
Ozzie Smith's goal is to help people with aches and pain heal without surgery and without opioids. No one likes the idea of going under the knife, and who has the time to put life on hold and recover from a major surgery nowadays? Plus, everyone has seen the news and understands that opioid addiction can happen to anyone, creating an epidemic in our nation. Ozzie Smith seeks to avoid both. The customized treatment plans are unlike anything else offered in the region, and patients can count on fast results from the innovative technology of regenerative medicine.
Getting relief has never been simpler. Ozzie Smith now has four locations open to the public, with two in Springfield, one in Ozark and one in Monett. You can be seen without a referral from another doctor—just call Ozzie Smith and ask to schedule your new patient appointment!
Q&A with Laura Clark, FNP-C
What does being your "best self" mean to you?
Being your best self is being in a state of constant self-reflection to keep you grounded and always improving.
Tell us about a time you improved someone's life, how you did it and how it felt.
I am blessed to say this is an everyday occurrence. To be able to see patients walking, jumping, working out and living life without pain, all without surgery, is an amazing feeling.
Why did you choose to go into your current profession?
I believe that my medical practice is my field of ministry, improving health and loving on my patients along the way.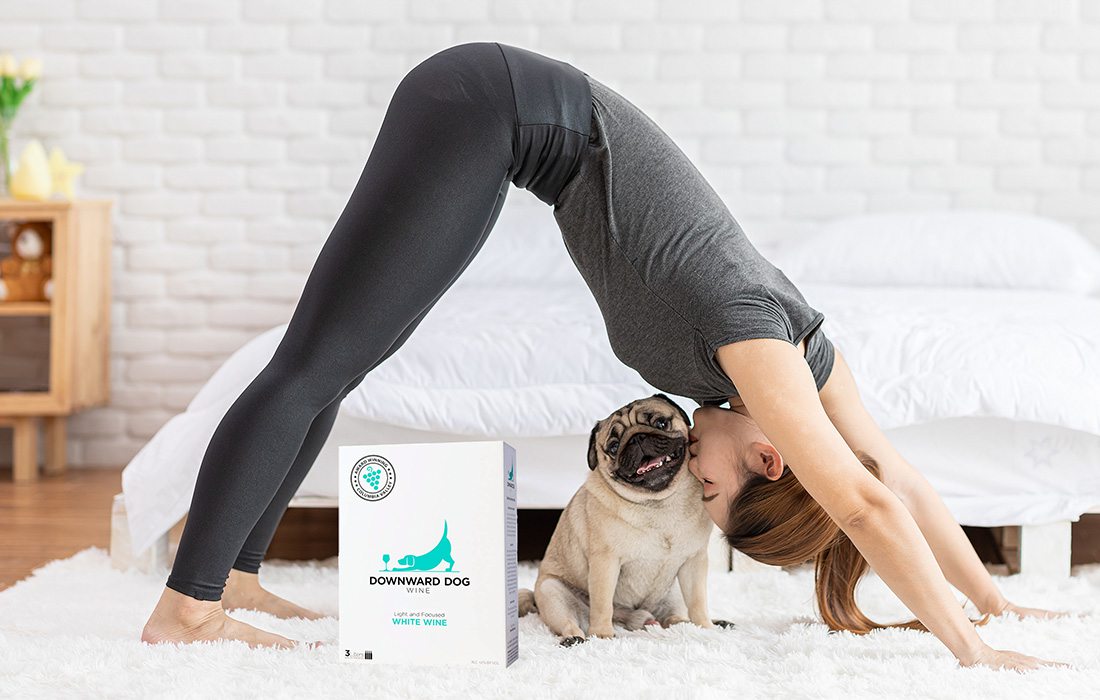 Available at Macadoodles
Downward Dog Wine will elevate your perception of boxed wine! Founder Betsy Hendershot of Tulsa encourages you to love yourself and love your wine. Live in color, fully, kindly and without hesitation. Connect with others, play nicely and drink good wine. Downward Dog's boxed wines are not only more friendly for the environment, they last six weeks longer, and one box can serve one person as conveniently as it can serve 20. Keep it, drink it, share it, serve it, gift it and even cook with it. Most importantly—enjoy it! Available at Macadoodles Springfield on East Independence.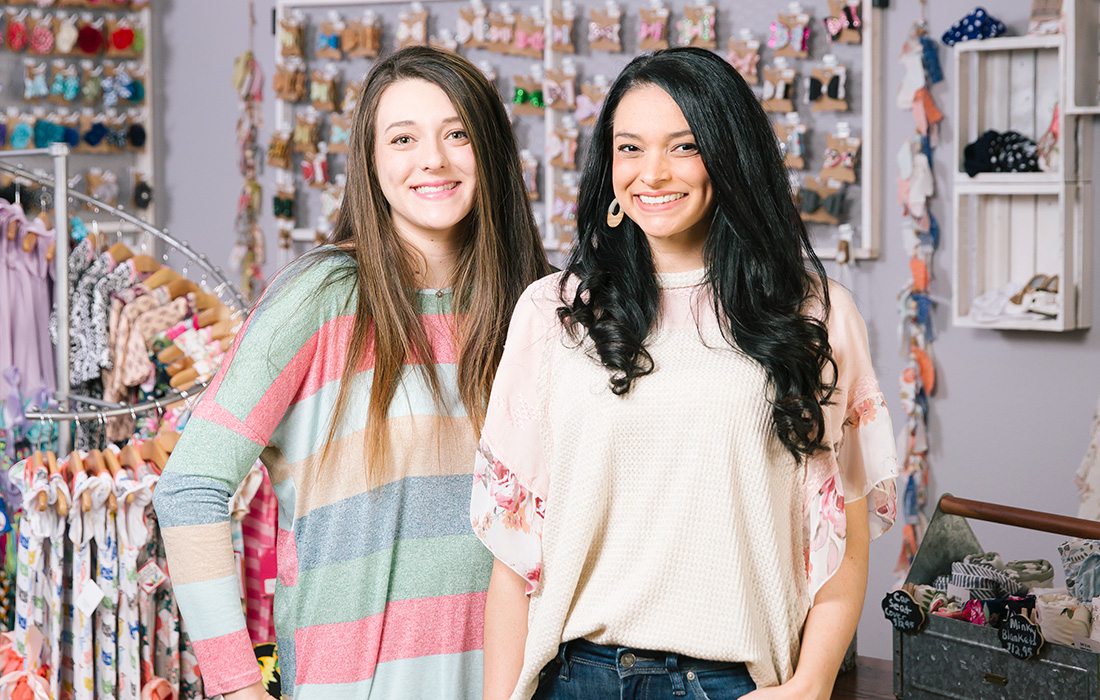 106 W. Sherman Way, Suite 3, Nixa, MO | 417-725-2972
Life with little ones moves fast, and before you know it, they're in need of new clothes, toys and gear. That's where Sweet Repeats and Boutique comes in. It is home to everything new and pre-loved you need to keep you and your child stylish, happy, comfy and cared for.
With a newly expanded space, they now offer a boutique marketplace of locally handmade accessories, plus children's and women's boutique apparel. Their goal is to offer something unique and provide a fun shopping experience. Every boutique item is hand-selected and high-quality, and each gently used item is thoroughly sanitized. Sweet Repeats and Boutique makes the adorable affordable!