Top Dentists
Dental Professionals in the Ozarks
Need help finding the right dentist for you and your family? Learn more about some of the most reputable dental practices in southwest Missouri, what the patient experience is like and how they stand apart from all of your other options.
Apr 01 2021 at 9 a.m.
Choose a Dental Professional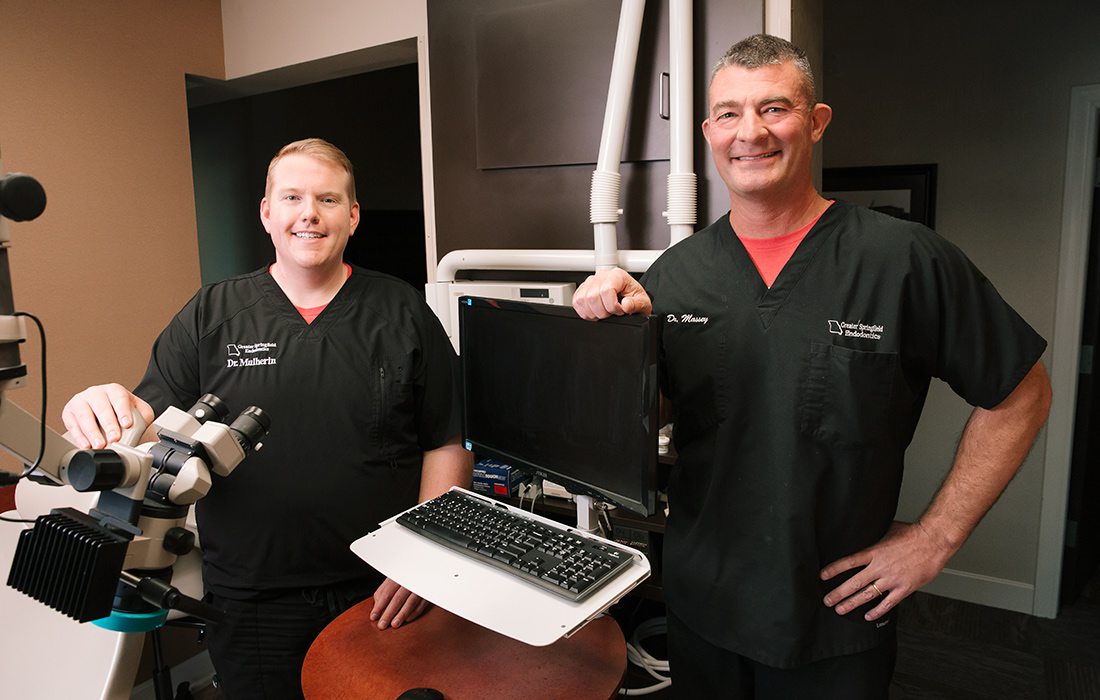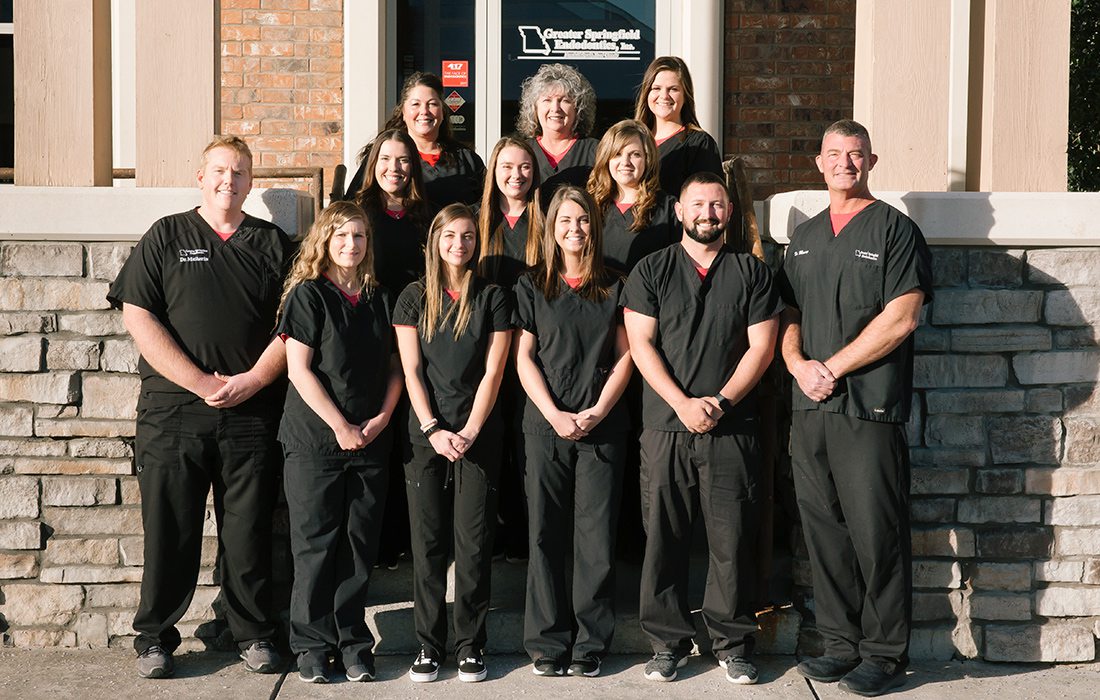 417-883-7668 | 2808 S. Ingram Mill Road, Building C-108, Springfield
Education: 
Dr. Mark Massey:
 United States Air Force, University of Missouri–Kansas City School of Dentistry, Indiana University School of DentistryDr. Craig Mulherin: University of Missouri–Kansas City School of Dentistry, University of Missouri–Kansas City Endodontic Residency
Dr. Mark Massey and Dr. Craig Mulherin of Greater Springfield Endodontics specialize in root canal therapy. Endodontic root canal treatment is a highly successful method of saving a tooth that would otherwise need extraction. A tooth with well-done root canal treatment can last a lifetime, and the procedure can usually be completed in one or two appointments with modern anesthetic techniques that keep patients pain-free during the procedure. In all aspects of treatment, Drs. Massey and Mulherin utilize only the most modern equipment and techniques to achieve the best possible treatment results.
Dr. Massey established Greater Springfield Endodontics in June of 2004 and is celebrating 17 years of serving the community. Dr. Mulherin founded Show-Me Endodontics in Joplin and served that community for 18 months before joining Greater Springfield Endodontics in January. Their shared vision is to provide the most excellent dental care and provide patients with the best experience they've ever had in a dental clinic.
Give Greater Springfield Endodontics the opportunity to exceed your expectations. They put tremendous effort into ensuring the experience in their office is positive. Check out their Google or Facebook reviews, and you will see their hard work has not gone unnoticed.
Drs. Massey and Mulherin share that their primary focus is to help people, and their secondary focus is to fix each patient's teeth. Not only do they discuss concerns and expectations for each patient's case, but they take the time to answer any questions as well. The doctors use microscopes and 3D imaging to ensure that all canals are located and cleaned properly.
Giving back is a big part of their identity. They donate services daily, partnering with the Children's Smile Center, and some days donate their entire day helping those in need at the Good Samaritan Care Clinic in Mountain View, Missouri.
They are a Preferred Provider Organization (PPO) provider for select dental insurance companies. In addition, multiple financing options are available. Drs. Massey and Mulherin are members of the American Association of Endodontists, American Dental Association, Missouri Dental Association and Greater Springfield Dental Society.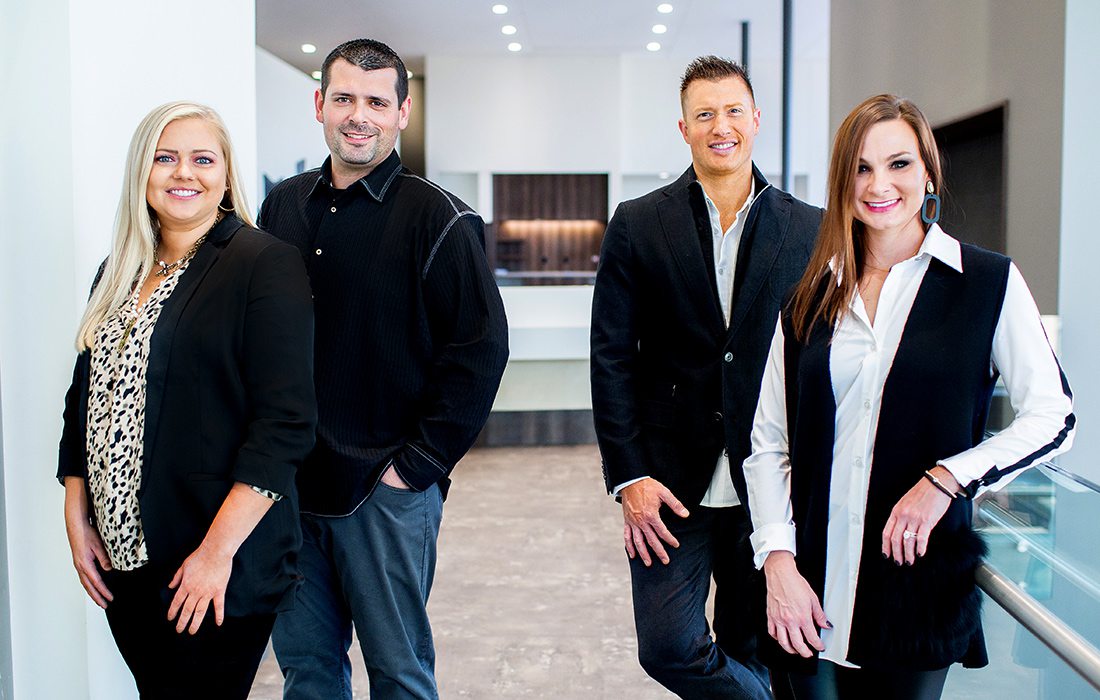 417-889-4746 | 3424 S. Culpepper Court, Springfield
Certifications & Specialties: 
Dr. Grant Olson: CEREC® Mentor, VIP Platinum Plus Invisalign Provider
Education: 
Dr. Grant Olson: Missouri State University, University of Missouri–Kansas City School of Dentistry
Dr. Taylor Jordan: University of Arkansas–Fort Smith, University of Missouri–Kansas City School of Dentistry
Dr. Megan Westrich: Missouri State University, University of Missouri–Kansas City School of Dentistry
Dr. Seth Gray: Missouri State University, University of Missouri–Kansas City School of Dentistry
For eight years, Innovative Dental has brought versatile skill sets and high-tech solutions to both dentistry and orthodontics in 417-land.
One of their notable specialties is creating custom crowns, bridges and veneers. Thanks to an in-house CEREC® 3D imaging technology process, patients can walk away with a cosmetically enhanced smile without having to make multiple follow-up appointments. Innovative Dental applies their hassle-free, precise techniques to an Accelerated Invisalign option, which straightens patients' teeth 70% faster than traditional Invisalign. And their Galileos™ 3D Imaging System provides guided implants as well. The ability to thoroughly display a patient's oral anatomy helps Innovative's doctors to diagnose and treat issues that are often difficult to detect with traditional x-rays.
Innovative Dental's top-of-the-line services are not the only things patients smile about. Their new location recently opened near Highway 65 and Evans Road, which is just south of Springfield. Treatment rooms feature a floor-to-ceiling view of a tranquil courtyard, and their cutting-edge Cosmetic and Implant Suites offer living room amenities. Step inside, and you'll see that Innovative Dental loves making patients feel right at home. The two-story campus also has an LED billboard displaying before and after pictures of former patients who are now confidently sharing their new grins.
Thanks to an extensive presence on social media and excellent online reviews, Innovative Dental has many patients, several of whom travel across the country to receive care from their exceptional team. To help meet the demands accompanying this growth, they welcomed Dr. Seth Gray in 2020. Dr. Gray graduated from University of Missouri-Kansas City's School of Dentistry in 2015, and the team is excited to see how his expertise and insight will further enhance the practice.
Each of Innovative Dental's team members invests in continuing education so that they can provide efficient and high quality treatment for children, teens and adults. Their goal is to keep patients "smiling for life" through a perfect combination of personal connection and, of course, "innovative" care. Contact Innovative Dental today to experience the power of a restored smile!
417-501-8601 | 1251 E. Sunshine St. Suite 108, Springfield
Certifications & Specialties: 
General Practice | Advanced Surgical Procedures | Sleep Apnea Studies | Dental Implants | Pediatric Dentistry | Root Canal Therapy Preventative Care | Periodontal Therapy Same Day Crowns & Cosmetic Dentistry | Invisalign Certified
Education: 
Dr. Carla Duff: University of Louisville, University of Missouri–Kansas City School of Dentistry
Dr. Whitney Bair: Drury University, University of Missouri–Kansas City School of Dentistry
Dr. Carla Duff, Dr. Whitney Bair and Duff Family Dental combine high tech with high touch, creating excellent procedural results while addressing your own personal concerns and needs. With the educated and caring providers at Duff Family Dental and new modern technology and techniques, dentistry doesn't have to feel scary or uncomfortable! This is especially important, because oral health is proven to contribute to overall wellness, and Dr. Duff and Dr. Bair want everyone to feel confident in their decision to visit their chairs. In fact, their patients describe their chairside manners as caring, reassuring, patient-centered, engaging, friendly and efficient!
Dr. Duff and Dr. Bair received their dental degrees from the University of Missouri Kansas City. Dr. Duff furthered her education with residency training in Advanced Education General Dentistry at the University of Louisville. Dr. Duff and Dr. Bair are each board members of The Greater Springfield Dental Society and members of the American Dental Association and Missouri Dental Association. The doctors of Duff Family Dental are proud to have curated an excellent dental team that shares the same vision and mission to serve patients with dignity, ethics and respect.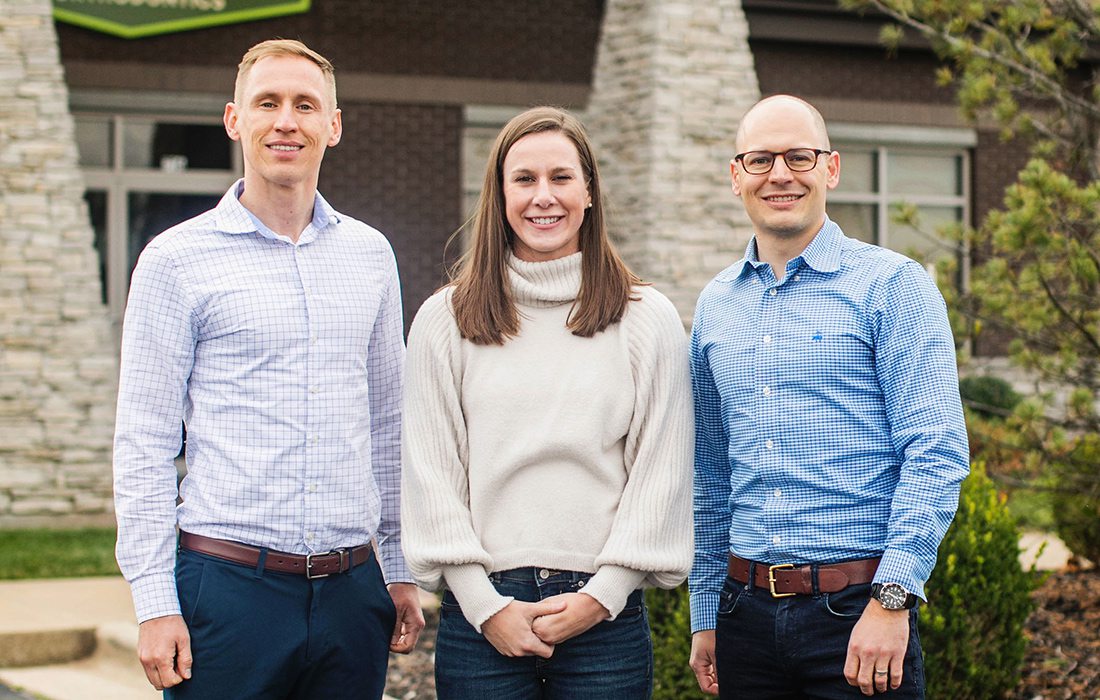 417-719-7862 | 1250 E. Walnut Lawn St., Springfield
Certifications & Specialties: 
Specialized in Pediatric Dentistry, Specialized in Orthodontics, 
Diplomate of the American Board of Pediatric Dentistry
Education: 
Dr. Jesse Gardner: University of Pennsylvania School of Dental Medicine, Residency at Mercy Hospital in Kansas City
Dr. Abby Boschert: University of Missouri Kansas City School of Dentistry, Residency at NYU Lagone
Dr. Thomas Gardner: University of Pennsylvania School of Dental Medicine, Orthodontic Residency at Jacksonville University
Gardner Pediatric Dentistry has now grown into Expedition Pediatric Dentistry and Orthodontics, offering comprehensive dental care for children and teens, as well as specialized orthodontic care for adolescents and adults!
Their growth includes Dr. Jesse Gardner and team welcoming Dr. Abby Boschert and Dr. Thomas Gardner into the practice family! They have also expanded with a new, convenient location in Nixa, in addition to their Springfield office.
Both locations have a fun and imaginative adventure theme with arcades, iPads, ceiling mounted TVs and prizes to create a positive environment for children and parents alike. Caring staff seek to help everyone who enters the office feel comfortable and relaxed. During treatment, parents are welcome to come back and participate in the appointment with their child. Sedation options are also available to make appointments even easier for young or apprehensive children.
All three doctors at Expedition Pediatric Dentistry and Orthodontics are specialists in their field and offer the highest quality care in a safe environment. Their pediatric dentists help patients learn good dental habits that last a lifetime and keep smiles healthy. Their orthodontist offers traditional braces as well as Invisalign to best meet your needs.
Expedition Pediatric Dentistry and Orthodontics is welcoming new patients; no referral is necessary!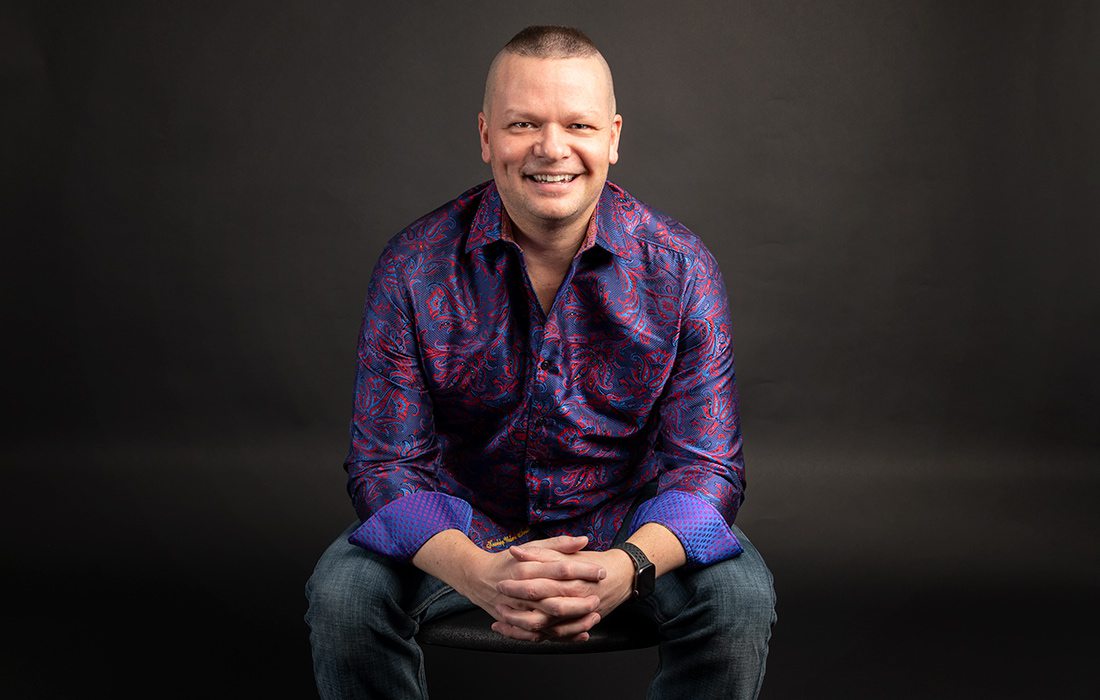 417-883-8515 | 3211 E. Battlefield Road, Suite 100, Springfield
Education: 
Doctor of Dental Surgery at 
University of Missouri Kansas City
At iTooth Family Dentistry, they take the word 'family' in their name seriously.
Dr. Lance Robbins and the team at iTooth Family Dentistry understand that most people would rather be almost anywhere instead of the dentist's office, and so people often avoid getting the dental care they need. That's why from the moment you walk into iTooth Family Dentistry and relax by the fireplace until the time you walk out with a warm cookie, you're always treated like family.
iTooth Family Dentistry isn't just about comfort and pampering, though. Their desire is to make sure you get the oral care you need now to avoid bigger health problems later. The team at iTooth Family Dentistry knows that many dentists offer the latest in dental treatment and service. iTooth offers all of that and more. By using state of the art dental technology and reviewing your entire medical history, they provide a complete oral health and gum checkup. All of this results in cleaner, whiter teeth, painless treatment, same day crowns and much more.
From routine checkups to implants to the latest in cosmetic dentistry, the folks at iTooth Family Dentistry's desire is to put a smile on every face. Their slogan is, "iTooth Family Dentistry: your health, your smile... our commitment."
4173362404 | 523 State Highway 248 Suite A, Branson
What's the key to an awesome smile? Preventative care! 248 Dental helps you keep your teeth for a lifetime with thorough treatment and the personal and friendly chairside manner that you deserve. Looking for someone with experience you can trust? Dr. Christian R. Willard, DDS, PC has practiced for 30 years, specializing in cosmetic dentistry and implants. He is the recipient of a wall full of awards, including being the recipient of Fellow of the Academy of General Dentistry, graduate of the Dawson Academy of Restorative Dentistry and the Phillip M Jones Award for Prosthodontics. What do 248 Dental's patients say about their experience? That they were treated like family in a relaxed atmosphere and given options for their dental care that work!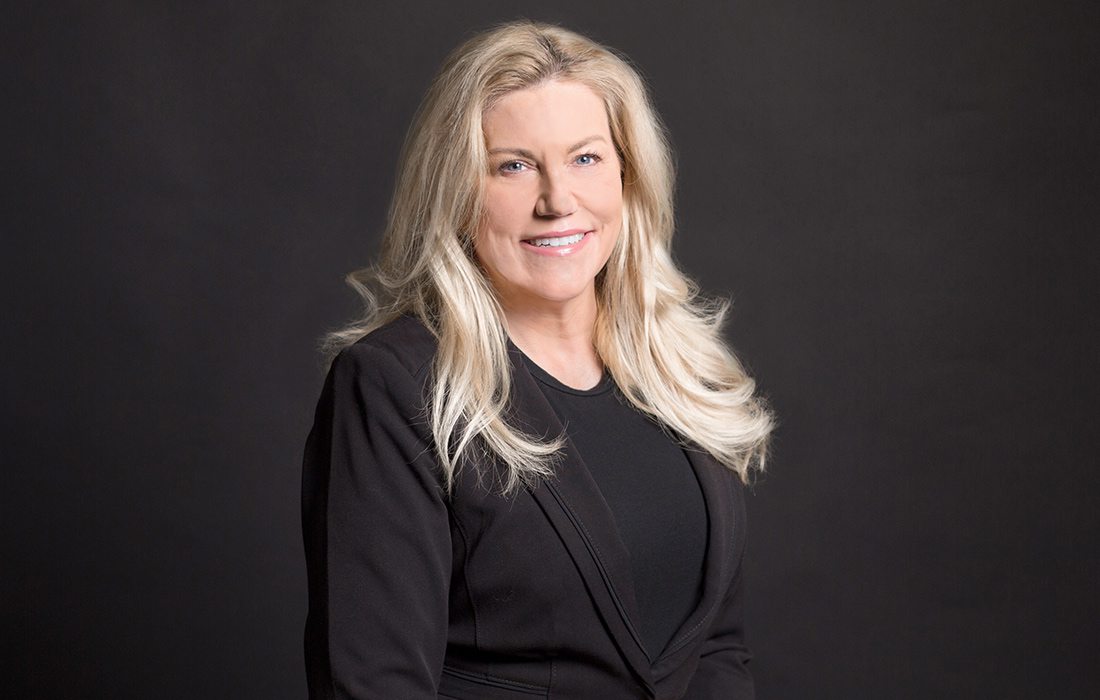 417-877-9333 | 1338 E. Kingsley St., Suite A, Springfield
Dr. Lisa Castleman and her experienced team make root canal procedures pain free and comfortable experiences. Dr. Castleman graduated from UCLA Dental School, completed a hospital dentistry residency at the US Naval Hospital, and after serving in the Navy, she completed her endodontic residency. Then Dr. Castleman opened her practice in Springfield where she began practicing her purpose: to help patients keep their natural teeth using root canal treatment. Advanced Endodontics of Greater Springfield excels at providing superior customer service, clear communication and excellent chairside manner. 3-D imaging and other state-of-the-art microsurgical equipment are utilized in every treatment, all while patients are pampered with warm blankets and the movie of their choice during their visit. Dr. Castleman's office creates a caring and professional environment that will exceed your expectations.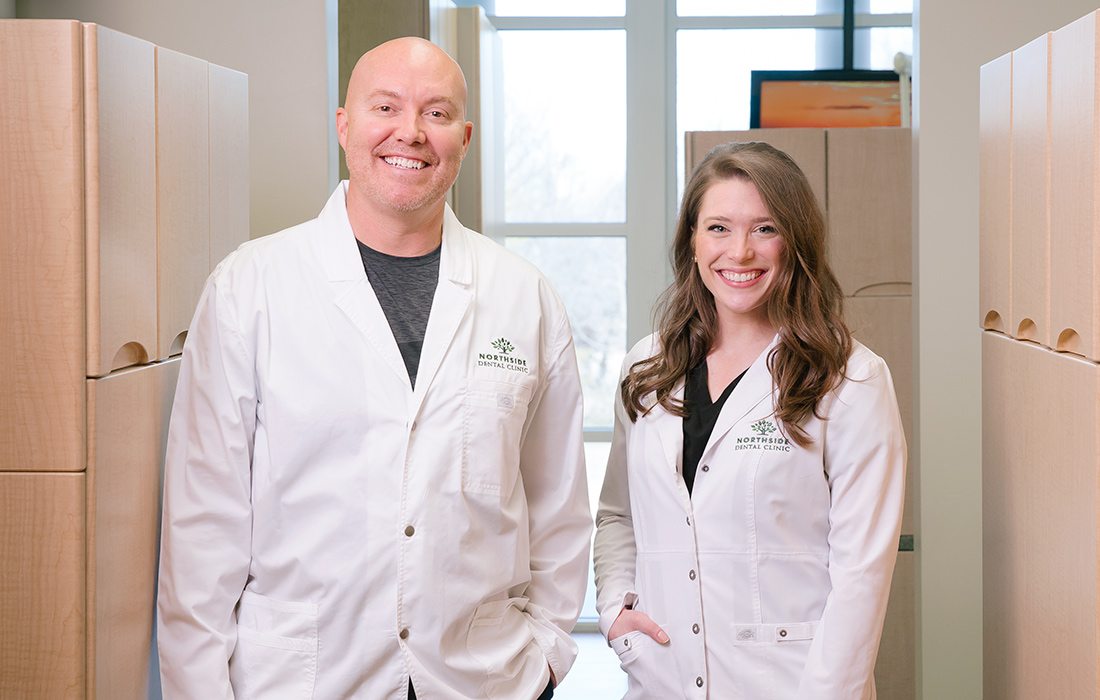 Northside Dental Clinic | 417-862-2468 | 2105 W. Kearney St., Suite A, Springfield
James River Dental | 417-882-1711 | 4205 S. Nature Center Way, Springfield
At Northside Dental Clinic and James River Dental, Drs. Derek Kaelin and Hillary Smith are patient-focused, compassionate and innovative when providing dental treatment and helping achieve healthy smiles for patients of all ages. Both clinics provide same-day crowns with Cerec, cosmetic dentistry, implant dentistry, dentures and full-mouth surgeries. Dr. Kaelin has completed over 300 hours of implant training through the American Academy of Implant Dentistry and has been surgically placing and restoring implants for over 18 years. He is also a member of the AAFE. Dr. Smith serves on the board for the Greater Springfield Dental Society as the Give Kids A Smile chairperson. Both Dr. Kaelin and Dr. Smith are members of the ADA, MDA and GSDS. Northside Dental Clinic is excited to welcome Dr. Brady Hull to their practice in the summer of 2021.