Life
Beach Volleyball Arrives at Missouri State
Missouri State has long been an indoor volleyball powerhouse. Now, it's moving things outdoors to the sand—and have every reason to believe that success can be replicated.
By Evan Greenberg
Mar 01 2018 at 2:17 p.m.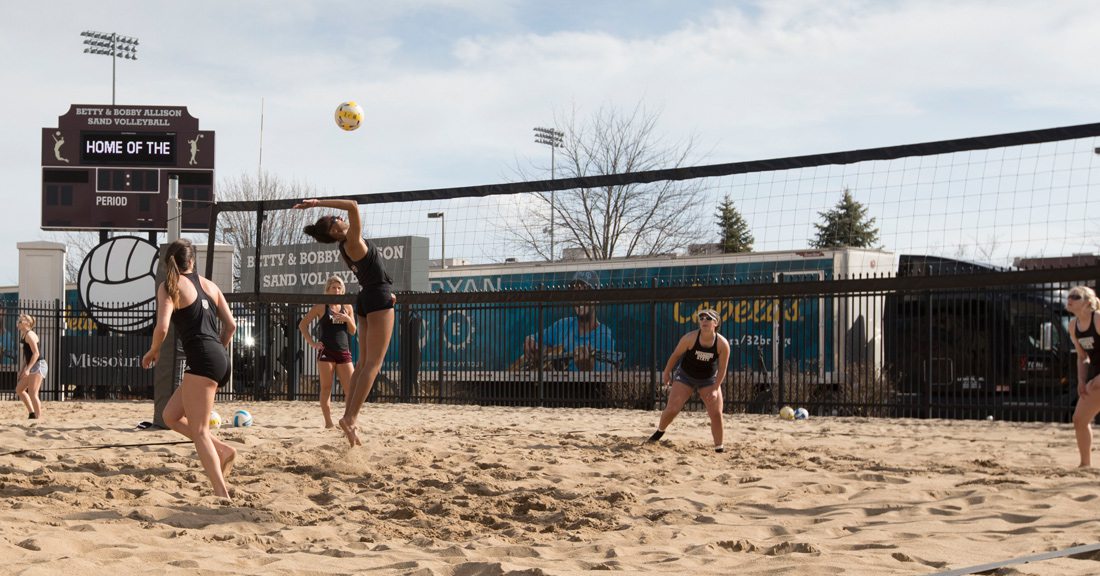 When you're committed to something and surrounded only by people who share that same commitment, it can be easy to become insulated. You can become too close to the thing, and it becomes difficult to gauge outside reaction. How is the community responding? What will the  excitement level be for a brand new Division I beach volleyball program that has yet to play a match?

For Missouri State, as it gears up to play its first beach volleyball match at Nebraska, early returns are nothing but positive.  

"I was going through the Starbucks drive-through and I had a beach volleyball shirt on and [the cashier] goes 'Oh do you, play for MSU? I heard that's a new program,'" sophomore Julia Hanson says. "She said, 'Oh my gosh, I'm going to take my gals with me. We'll totally come and support you.'"

Who says there can't be beach volleyball in Springfield, Missouri? There is the novelty factor, sure. But couple it with the fact that this team is coached by an alumnus in Terri Del Conte and in large part made up of the 2017 Missouri Valley Conference indoor volleyball champions, and it becomes clear: this team expects to compete. If the team has its way, any raised eyebrows about the viability of a beach volleyball team smack dab in the middle of the country will quickly revert to their resting state. 

Wait. Beach volleyball? In Missouri? Yep. It's been a wish list item for while. Beach volleyball became a Division I NCAA sport in 2011, and last spring, Missouri State announced its intentions for the team.

Really though—in Missouri? When? Yes, in Missouri! We've established that already! The team plays at The Betty and Bobby Allison Sand Volleyball Courts, which have sand, a net, a ball, the works. Its first match is March 2 against the University of Nebraska, and the home opener is March 22 against Ottawa University.  

But isn't hasn't it been cold outside? How does that work? Very perceptive! The team has been practicing in cold weather in preparation for the season. Hanson says there are days where they'll come out in five layers and soldier through. The majority of the season will be played throughout the spring, though. 

Who's coaching? The Bears are in good hands. Both head coach Terri Del Conte and assistant Carly Thomas played indoor volleyball at Missouri State under long-time indoor head coach Melissa Stokes. Del Conte has enjoyed a long career as a professional beach volleyball player, and has coaching experience with club teams in California. She says she jumped at the opportunity to come to what she calls her second home. 

That's encouraging. It is! And the roster has women with a lot of indoor experience, so the team isn't really starting from scratch. Some are hybrid players, meaning they'll play both beach and indoor. Senior Lynsey Wright actually wrapped up her senior indoor season, and wasn't ready to stop being a college athlete, so she joined the beach team. Hanson has been training with the beach team since the fall, as has Caroline Finnell, who forwent her fall indoor season to train after playing the previous three. 

The Bears also have two graduate transfers in Taylor Fricano and Ivy Reynolds, adding to their veteran leadership. Aubrey Cheffey, a Nixa, Missouri native who was an all-conference indoor player this past fall, is also another name to keep an eye on.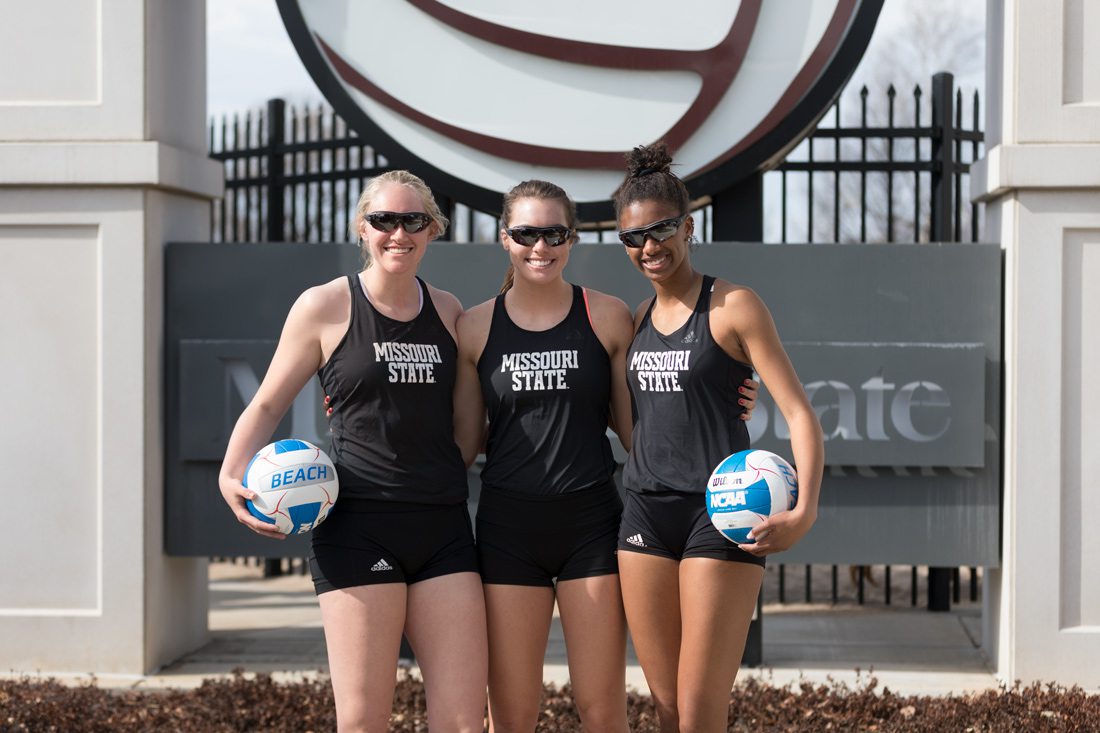 I like indoor volleyball and want to get into beach volleyball. What do I need to know? Play is in pairs instead of six-versus-six, which necessitates different thinking and strategy. "Indoor is more of a power sport and you come out here and it's definitely more of a—you have to use your mind, it's more of a finesse sport than a power sport," Wright says. 
Although many faces are familiar, the dynamic of working with a pair in a new environment—wind and whatever other elements—is certainly a factor. Chemistry has to be considered, and there are inherent adjustments to be made.  
"Sand itself is a huge game changer," Del Conte says. "It's a whole other element of cardio. You want to give each other more time, lift the ball. Indoor's a little more fast-paced. You can have a lot of role players in indoor where outdoor you have to be able to put everything together."
What can I expect from the team in their first year? Again, this group is not your typical new-program-first-year team. It has players who have been training on the sand for several months who will be able to help with the transition. Talent, too, just doesn't go away because of a new playing surface. Beach volleyball does have different demands, and questions about how the indoor game translates to outdoor are legitimate. But the basic ideas are the same. 
The schedule is far more condensed than an indoor season, and the opposition will by default be teams with more experience. But take it from Wright: this team is confident, and wants to become a draw for Missouri State and the community. 
"I don't think there is [a ceiling]," Wright says. "I think that we have the potential to be a team to be reckoned with. Honestly being our first year… and the good thing is people not knowing about us and not knowing what to expect. We have that advantage. [The] sky's the limit for us."   
The Bears' first and only NCAA home match of the season will be held March 22 at The Betty and Bobby Allison Sand Volleyball Courts. Games are played to 21, and teams must win by two to win the set. The match is won when a team wins two sets. 
If you're planning to attend the game, bring a chair—seating is not be provided, but you can get a great view of the action right outside the facility. The team plays once more at home, in a scrimmage on April 6.