Arts & Culture
Better Than Nothin' EP
Better Than Nothin' releases its debut EP this Friday at Outland Ballroom.
By Brett Johnston
Mar 06 2017 at 3:28 p.m.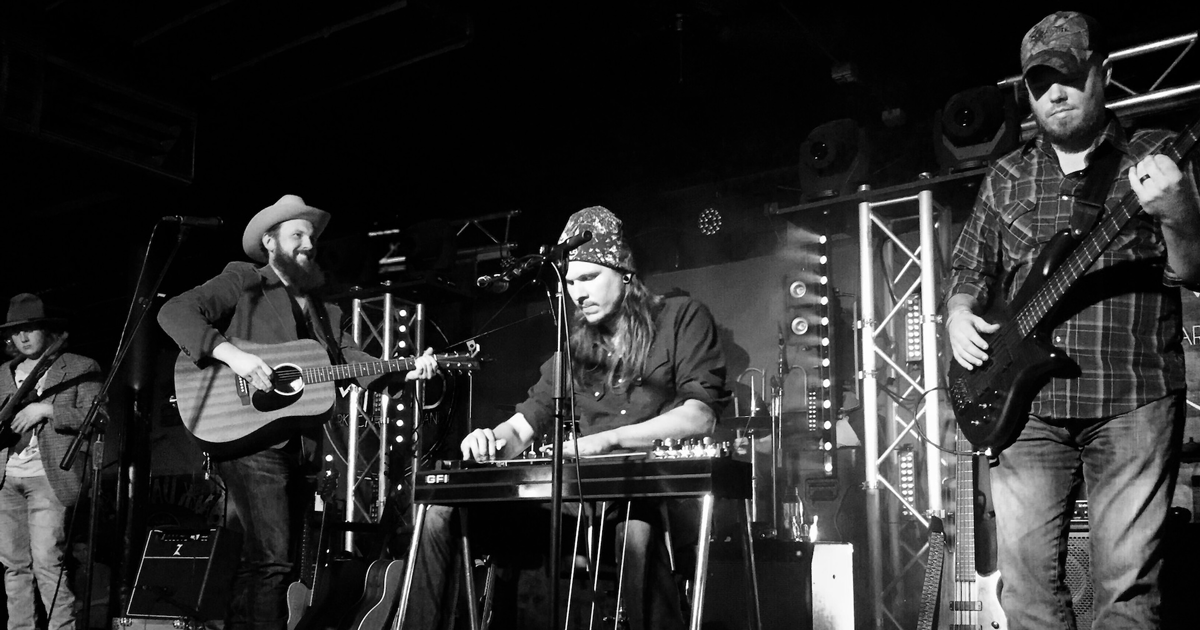 A spin with an outlaw country icon turned Jake Stringer from metal drummer to country singer.
Stringer spent most of the last seven years on the road touring with various bands, including a stint with Onward, Etc. It was a run with David Allan Coe, however, that introduced Stringer to the older side of country music.
"I realized there was a side of it that you don't hear on the radio," says Stringer, guitarist and singer for Better Than Nothin'. "Lyrics that were heartfelt, about struggles and old fictional stories. It was so much more enjoyable for me."
As the tour was about to begin, Stringer was handed an iPad loaded with tunes: Coe's repertoire plus a selection of classic country ranging from Marty Robbins to Johnny Paycheck. Stringer was told to become familiar with the playlist of more than 300 songs as quickly as possible.
"[Learning those songs] became our life for a little while, and in the process I realized how much I really loved that old country sound," Stringer says.
With Coe, there was no set list; players would simply follow the lead. "He would just start playing a song, whatever he gets in his head."
Stringer returned to Springfield with a desire to find a new view from the stage. He admits some of it was drummer burnout. He bought a guitar in 2012.
"I wanted to produce something in the style of that old country music with a little more energy and instrumentation," Stringer says.
Five years later and Better Than Nothin' has its first studio EP ready for public consumption. It's pure, whiskey-drinking classic country.
"Sometimes it's hard to keep it between the lines," Stringer says, "I can't just sit back and drink the whiskey that the music makes me feel like I wanna drink."
The sound and the namesake pair well.
"[Let the Wolf Out] was something we coined a couple years back when me and a couple friends planned to got out and get a little stupid," Stringer says. The title track comes from the perspective of an office-stuck person—"A sheep in an office chair all week," Stringer says—until Friday night comes when "they go out and raise hell."
Stringer, a new father, has adjusted to the new view for the project, which started as a hobby and grew.
"I almost feel a little naked in comparison," Stringer laughs. "We started it as just something for fun, but it's become more substantial. We can count on doing something just about every weekend."
Recorded with engineer Adam Schoeller, Let the Wolf Out will be released to digital outlet Friday, March 9, with a release party at Outland Ballroom. Better Than Nothin' will be joined by Justice Adams Band and Taylor Thompson Band. Doors open at 9 p.m.