Gardening
Calling All Backyard DIY Warriors
Have grand dreams of what a yard could be but don't know exactly how to bring it to life, what to plant next to each other, or even what will grow best with the amount of light or climate of your space? Grass Roots can help!
by Annah Crow
Apr 01 2022 at 8 a.m.
Did you know that landscaping and curb appeal can increase the value of your home by up to 20% without the significant investment? Have grand dreams of what a yard could be but don't know exactly how to bring it to life, what to plant next to each other, or even what will grow best with the amount of light or climate of your space? Turning your Pinterest board of ideas into a reality may be easier than you think.
Grass Roots' program, DIY with a Pro, is helping people across the Ozarks create the outdoor spaces of their dreams with guidance from professionals. The team at Grass Roots will be by your side from planning to design, supply delivery, and placement.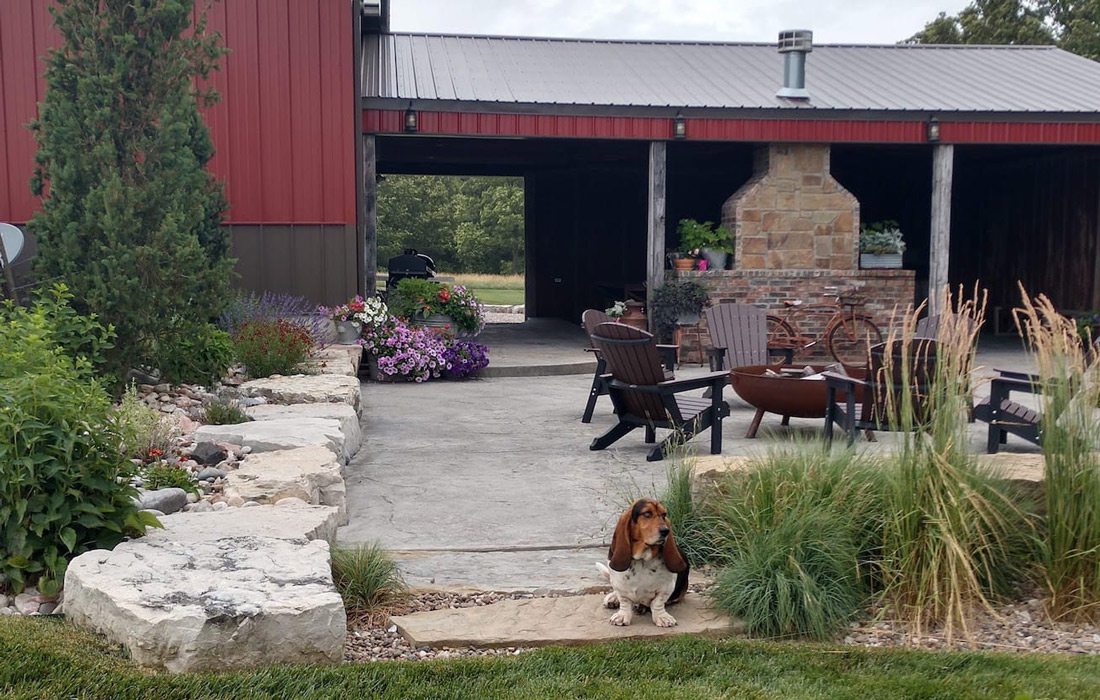 Landscaping Packages for Any Budget
DIY Landscaping Package
The DIY package offers a site walkthrough, and design for your most visible outdoor areas-  perimeter, driveway, walkway, and one featured space like an island. You also get 3 months of email support so you can be confident in doing things right.
DIY Landscaping + Delivery Package
The second package is DIY with Delivery which includes everything from the DIY package plus two deliveries. The team at Grass Roots will load up your weed barrier, edging, rock, and mulch and bring it to your home so you can get started creating your beds. Once your beds are ready and the plants have arrived, they will bring those over too!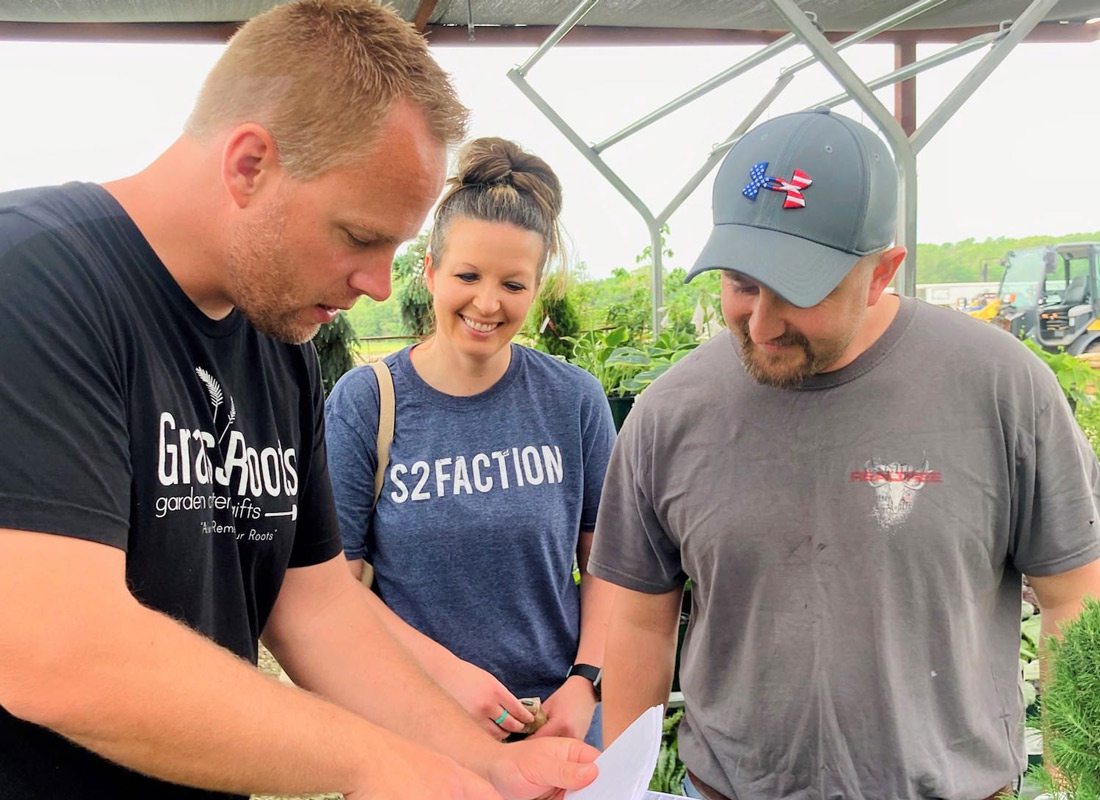 The Process
Walkthrough
Kevin Runyon, your personal Pro, will visit your home to learn about what's important to you in your outdoor area. He'll use your vision to create a plan taking into account water management, yard topography, and functional use of the space.
Design
Once back at the office, Kevin will create a custom PDF booklet with your plan including elevation design, materials list, supplies and plants, detailed installation instructions for beds and plants, along with maintenance tips.
Delivery
Say goodbye to measuring distances between planting holes and arranging for trucks to pick up supplies! If you choose DIY with Delivery, the team will pack up the necessary materials needed for creating the landscaping beds and deliver them right to your home. 
When your flora is in stock and your beds are complete, Kevin will bring your live plants over and place them directly on the beds they should be planted in so you know exactly where to plant them.
Your Landscaping Pros
The "Grass" part of their name is very simple, Kevin started his journey in the industry by mowing grass. The "Roots" part is a little deeper. Owners Kevin and Michelle Runyon have learned through the years how important it is to "always remember your roots." It's life's journey and experiences that make you the person you are today and by remembering our "roots", we learn from our past and stay grounded in who we really are.
Their story began in 2000 as Kevin, owner of Custom Creations Landscaping & Lawn, started mowing lawns as a side business in high school to support himself through college. Through the years Kevin realized his interest was rapidly growing to include landscape design and construction, as well as plants and turf health.
Together Kevin and Michelle opened Grass Roots Garden Center and Gifts in 2018, working side by side to get high quality, cutting edge plants and professional landscaping supplies into the hands of homeowners and local landscape contractors.
Kevin continues to design and build beautiful landscapes, give design tips, and educate customers on proper plant care and placement. 
Michelle manages the store, stocking seasonal home decor, unique plant pots, a curated selection of gifts, and custom-designed apparel. During the planting season, she hand selects the best ornamental trees, native flowers and shrubs, fruit trees, and every other kind of plant you can think of.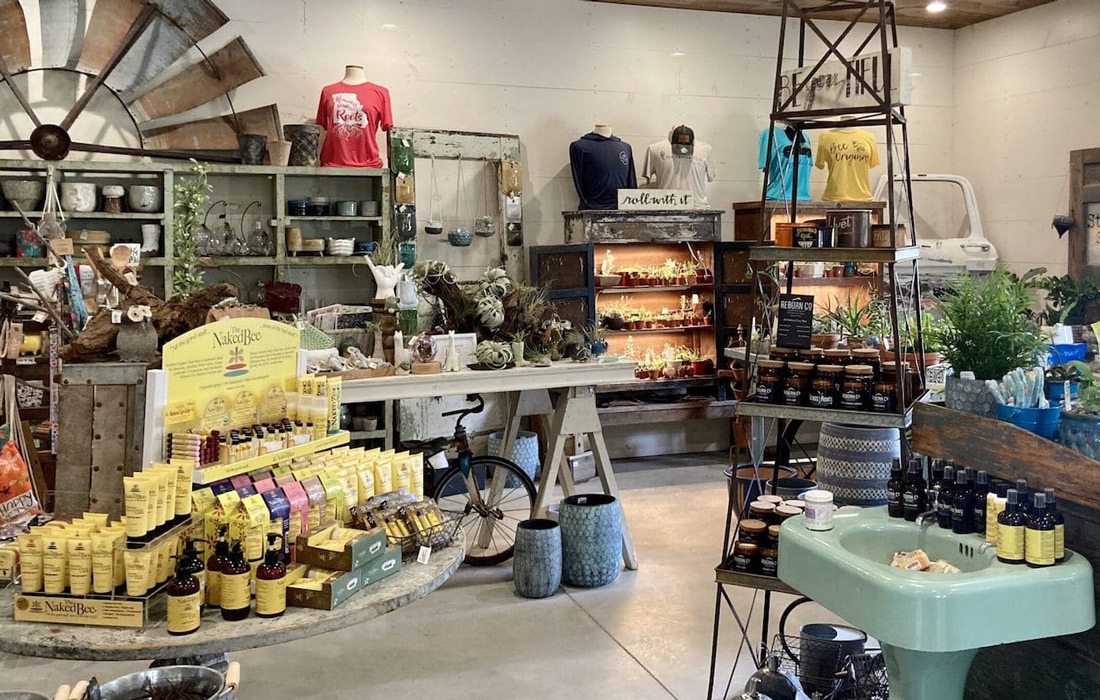 The store also offers everything you need to do your landscaping project right. Mulch, topsoil, and rock are available for delivery. There's a big selection of decorative rock like patio stones and stair slabs for unique hardscape projects. All the materials are professional-grade, so your hard work will last for generations.
If you are looking for guidance to spruce up your curb appeal, you are just one call away from your site walkthrough!
Why Grassroots is a Cut Above the Rest—Customer Review
"This is a really nice place with such helpful and friendly owners! Outstanding customer service and the time spent answering all my questions is so appreciated! This is definitely my new go to garden shop! Great gift shop as well!"—Stephanie