Arts & Culture
Chad "Gravy Boat" Graves
Chad "Gravy Boat" Graves and Sugar Thumb play at Copper Run Distillery Saturday, October 29.
Oct 24 2016 at 12:54 p.m.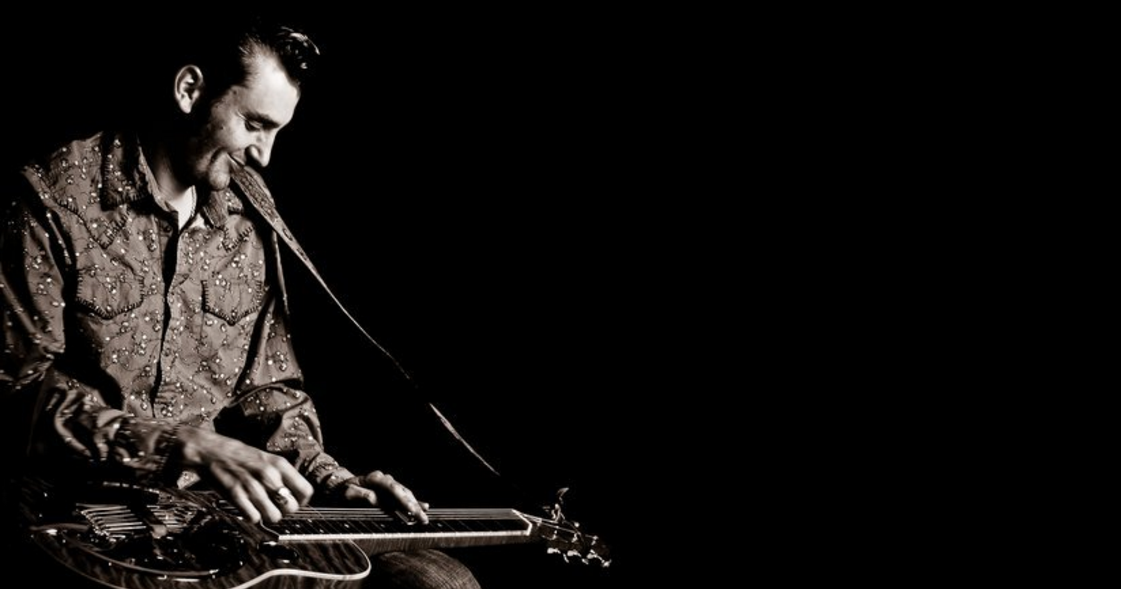 Chad Graves slides a hand through his slicked back hair and looks over his shoulder. "Key of C," he says to the trio behind him. Before he finishes the statement his hands glide into place on his old-time swing on steel guitar, the instrument his family insisted he pick up. The quartet of veteran musicians needs no other hints.
"While my friends were going into school-type bands—saxophones and trumpets—they [Graves' grandparents] said 'No, you'd better try to learn to play this steel guitar.'" Graves says his grandfather gave him a dobro which was his great-grandmother's. "The rest was history," he says. After beginning lessons, Graves played in a youth band for several years with other kids at his studio. "By playing dobro, nobody knew what else to do with me than put me in a bluegrass band," Graves says. "Our parents all decided to run with it."
Graves, who is likely to answer to his moniker "Gravy Boat," is most noted for his work with Springfield-based bluegrass group The HillBenders, which heads out to Wisconsin in a few weeks after returning from a swing to Florida. He fills the time between by playing with as much music as possible and is excited to blow the dust off his honky-tonk quartet Sugar Thumb. The group features Graves on steel guitar, Cliffton Boone on guitar, Jeff Sowards on bass and HillBenders bandmate Jim Rea swats the drum with brushes. The fingerpicking supergroup plays old country, western swing and rockabilly. "Anything pre-1959," Graves laughs. "I grew up listening to old country; my dad was an old country head, listened to a lot of honky-tonk."
But playing different styles made him grow the most as a musician. The youth band disbanded when he was 21. Shortly after he joined Arkamo Rangers, came his first project with Rea. "That was the band which took me out of bluegrass," he says. "Rea would be calling out all sorts of weird things. I learned more about playing music with them than anybody else."
After a few years with Arkamo Rangers, Graves moved around for different band opportunities before settling in and taking off with The HillBenders. Sugar Thumb plays next at Copper Run Distillery's "Halloswing," on October 29 at 2 p.m. Graves also plays in a trio on Halloween at Lindberg's. "We're going to boogie down," Graves says.