Arts & Culture
Country legend Hank Williams Jr. opening Legends of Golf
Hank Williams Jr. has been named entertainer of the year by the Country Music Association and the Academy of Country Music. He plays in 417-land on Thursday.
By Brett Johnston
Apr 10 2017 at 3:18 p.m.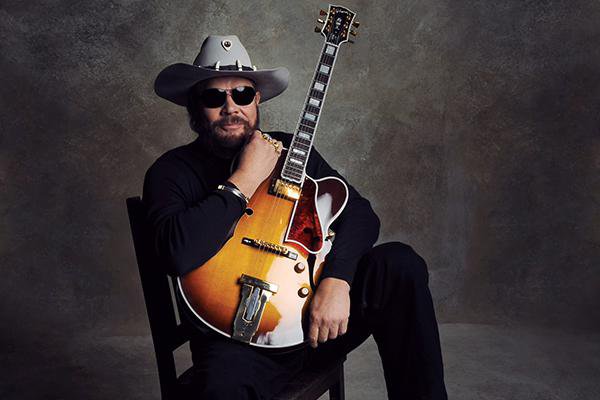 As PGA legends assemble at Big Cedar Lodge for the Legends of Golf tournament this week, they will be joined by a country music icon. Grammy Award winner Hank Williams Jr. opens the weekend with a Legendary Celebration that includes an air show on Thursday, April 20.
 
417: You're getting set to kick off the Legends of Golf tournament. Are you much of a golfer? 
Hank Williams Jr.: Hell no, I am not a golfer! Now, I can use a rod and reel and a rifle no problem, but I'm just not into golfing.
 
417: Have you spent much time in the Ozarks? What are your impressions? How did you spend the time?
Williams Jr.: Of course, I have been all through Missouri. You have to remember, I have been on the road touring since I was 8 years old. I can't think of many places that I haven't been. Plus, Johnny [Morris] and I are pretty good friends so I have been all around Missouri especially when Bass Pro was opening. I have several pieces of taxidermy in various Bass Pro locations.
 
417: Grammys, Emmys, platinum albums, number one singles. So many accolades and iconic songs throughout your career. What are you most proud of?
Williams Jr.: All those awards are nice, but the best thing is to take that little boy or girl out to get their first deer or catch that first fish. Seeing the smiles on their faces makes it all worth it. You know I only do 25 shows a year, so I have lots of time to get out in the field and scout out that gobbler or mature buck.
 
417: When you were a child around all of those legendary musicians, were you aware of their status? Even of your father's?
Williams Jr.: Not really. We had everyone from Little Richard and Earl Scruggs to Jerry Lee Lewis and Fats Domino over at Mother's house. They taught me how to play so many instruments and things, but at the time I really didn't know the magnitude of what was happening. You know Daddy died when I was 3, so when I was 8 and Mother put me out on stage, I just knew I had to start singing Daddy's songs.
 
417: You sang "I Think I'll Just Sit Here and Drink" during a Merle Haggard tribute in Nashville a couple weeks ago with his son Ben Haggard. Do you remember the first time you heard the song?
Williams Jr.: I don't really remember. Merle and I have been friends for so long and he was always around Waylon and Johnny, and those are the ones that I went out on tour with early on. I did that song a few years back and asked Merle to come in and sing on it. When he showed up, it was like time had never passed. We told stories and just made a great record. Then, Merle called me a few weeks later and told me that our recording was the best version he had heard of that song. Sure makes you feel real good to hear that from him.
 
417: What's the biggest lesson you learned from Merle?
Williams Jr.: To be who you are and never be someone or something that you are not.
 
417: You released so many records in the 1980s. What was that period of time like in the studio?
Williams Jr.: At that time, you could release three singles in a year and songs were flying up the chart. So you just wrote or found great songs to record and let the record company promotions people do what they do. Now, you can barely get one single released in a year, so the times have changed and it takes much longer for songs to become hits. The studio was great, but very fast-paced as it was on reel-to-reel tapes unlike today where it is all digital.
 
417: Did the success of "All My Rowdy Friends Are Coming Over Tonight" on Monday Night Football (four Emmy Awards) surprise you at all?
Williams Jr.: You know, that was a one year deal that turned into over 20 years! It all came about from a child of an executive playing the song in a car and saying 'hey Dad, this would be great for what you are planning.' The next call was to my manager Merle Kilgore and as they say, the rest is history.