Dishes
The Pitch Pizza & Pub is Open
East Springfield gains a 150-seat restaurant with a menu that boasts 50+ beers, appetizers, pizza, pasta, salads, sandwiches, soup and desserts.
By Dayle Duggins
Apr 07 2017 at 12:16 p.m.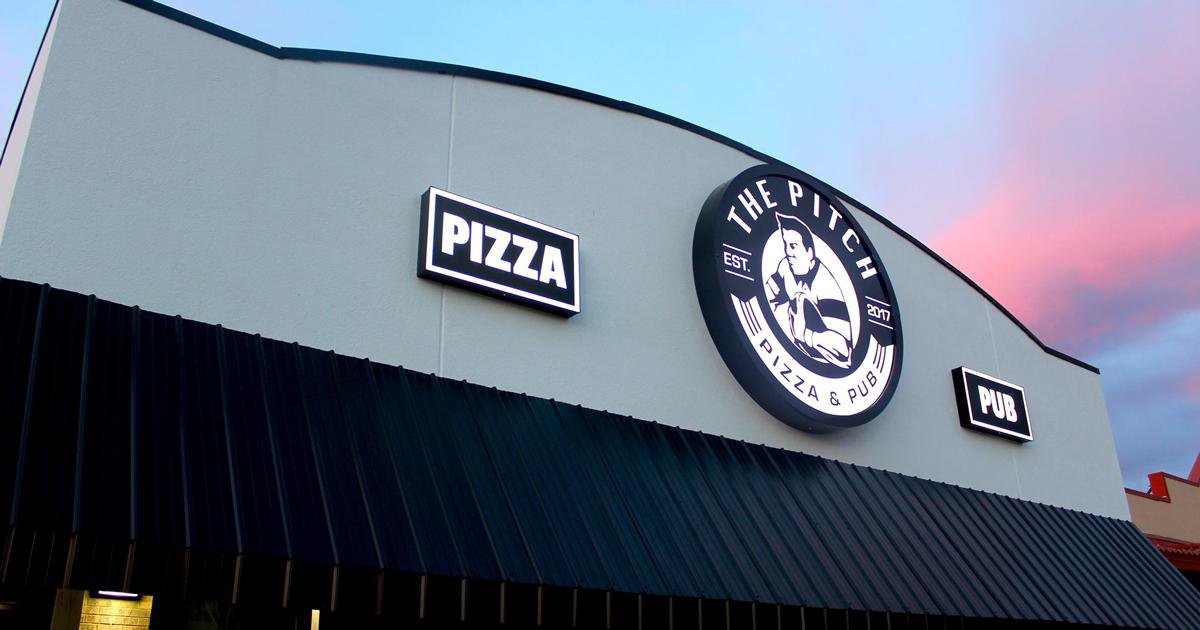 The Pitch Pizza & Pub is officially open for business as of April 7, 2017. After years of involvement at Springfield Brewing Company, Bryan Bevel has opened his own restaurant. 
Bevel transformed the 
old Panera Bread
in the Southern Hills Shopping Center into a full-service restaurant and pub with 150 seats. Memorabilia from his 25-year rugby career is sprinkled throughout. 
"This is my baby," Bevel says. "I'm super excited to have an intimate location that I can adapt to what our patrons love."
The menu is extensive featuring appetizers, pizza, pasta, salads, sandwiches, soup and desserts. Gluten-free pizza dough is handmade daily.
"In efforts to keep all of the creepy ingredients away from our food and to keep our pizza part of the local soul, we have pledged to source ingredients locally whenever possible," the menu says. Cesar's Old Mexico, Brick & Mortar Coffee, Terrell Creek Farm, Urban Roots Farm and Millsap Farms are all featured on the lineup.
In the pub, you'll find more than 50 beers along with wine and sangria on nitro taps.  
Dishes we're most excited for:
1. Salt and vinegar fries
Straight-cut fries tossed in red wine vinegar and sea salt, topped with fresh dill.
2. Stuffed pepper
Poblano pepper filled with The Pitch's blend of seasoned sausage and beef. Topped with goat cheese, Creole sauce and served with a side of seasoned new potatoes.
3. Pitch Ravioli
Handmade ravioli filled with The Pitch's blend of seasoned beef and sausage, mushrooms, fresh garlic and topped with choice of marinara or Alfredo sauce. 
4. Mediterranean pizza
Pesto, three-cheese blend, roasted chicken, Kalamata olives, black olives, artichokes, finished with Terrell Creek goat cheese and sun-dried tomatoes. 
5. Executive Grilled Cheese
Cured pork shoulder, thick cut breakfast bacon, smoked gouda, sharp cheddar cheese, sliced tomato and an over medium egg on Texas toast.